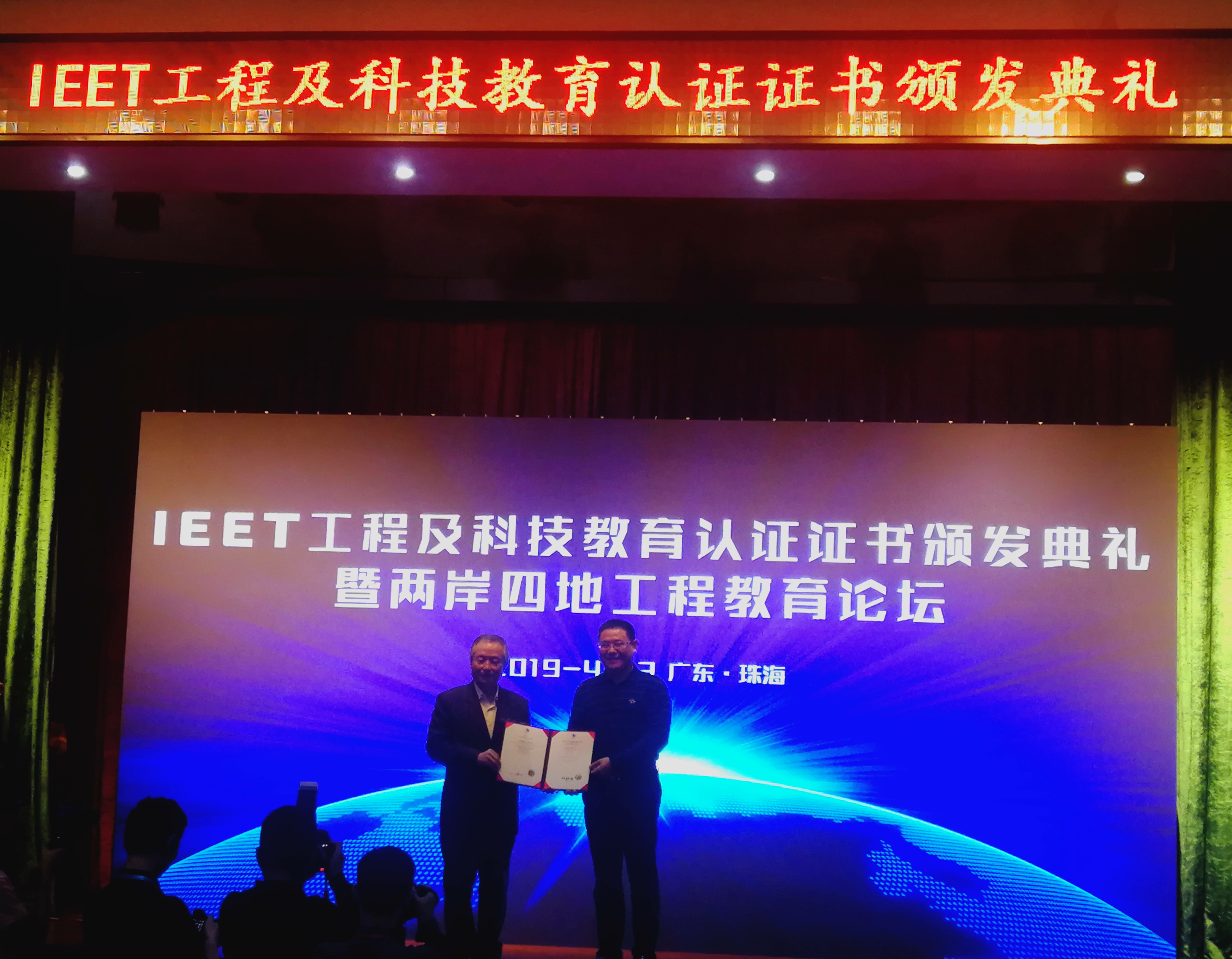 On April 13, the award ceremony of IEET Engineering and Technological Education Accreditation and the Seminar on Engineering Education Accreditation in Institutions of Higher Education in Guangdong Province was held in Zhuhai. Zeng Biqing, and Pan Jiahui, respectively dean and deputy dean of the School of Software, Wang Jindong, deputy dean of the School of Information and Optoelectronic Science and Engineering, and key teachers involved in professional certification attended the meeting. The IEET released the certification results for 2018, showing that the software engineering major of SCNU had passed the IEET information education certification.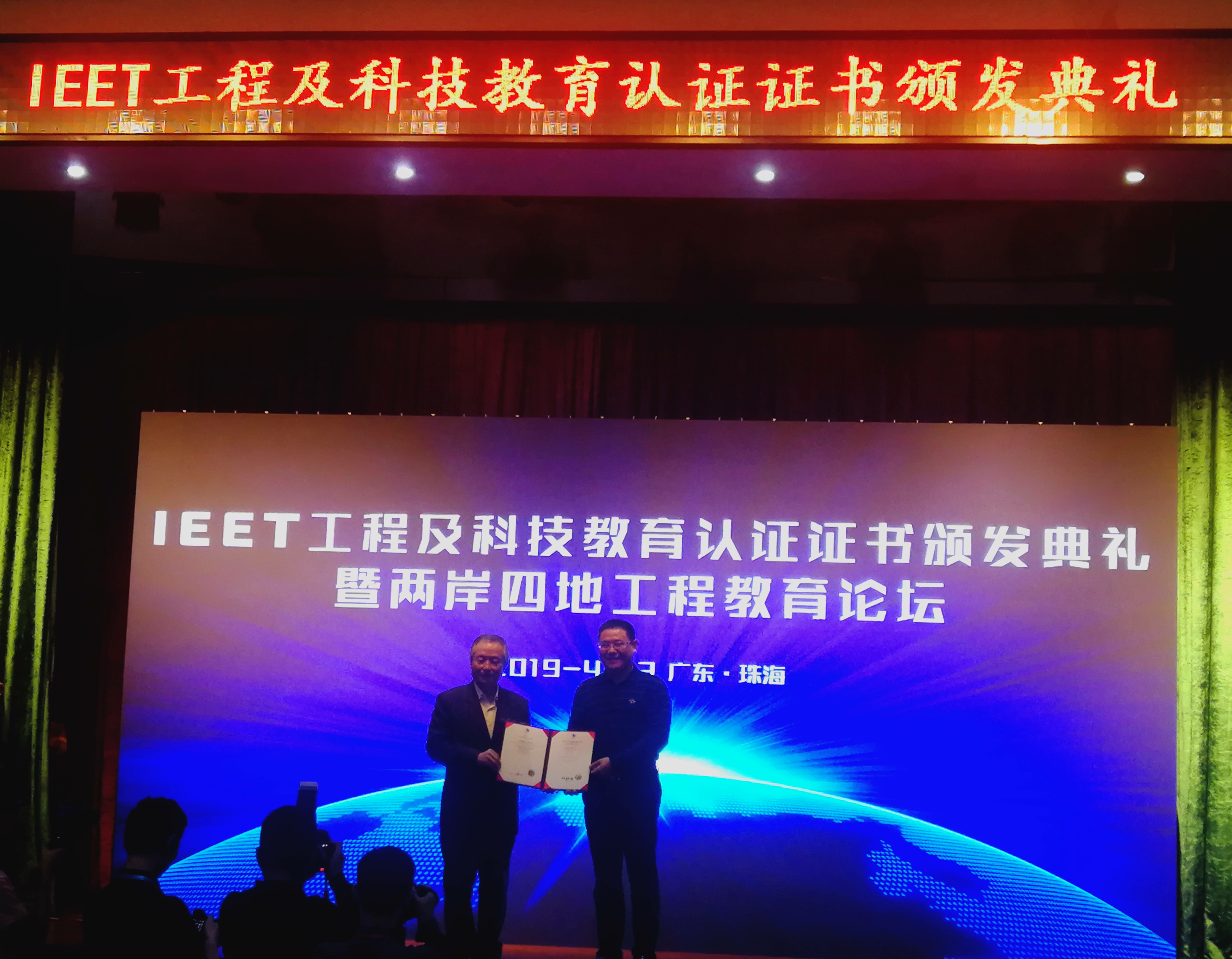 The certification procedure of the software engineering major started in December 2017 with support of the functional departments of various schools. The School of Software persistently adheres to the idea of "Results-oriented Education" and "Continuous Improvement", tackling difficulties from various aspects, and constantly improving talent training to improve the quality of talents. The successful IEET certification of the software engineering major at SCNU indicates that the program meets the requirements of international certification standards. Thus, graduates of the major will be recognized in relevant countries and regions.
Founded in 2003, the Institute of Engineering Education Taiwan (IEET), is an international educational accreditation organization similar to the Washington Agreement, Seoul Accord and Sydney Accord. The IEET mainly plans and implements accreditation of engineering education (ECA), information education (CAC), technical education (TAC) and Architectural Education (AAC) in line with international standards.
In 2019, SCNU will continue to promote all kinds of certification and professionalisation. The School of Tourism Management, School of Foreign Studies, School of Information and Optoelectronic Science and Engineering, School of Physics & Telecommunications Engineering are all involved in the certification.
---
Source from the School of Software
Translated by Guo Qian
Proofread by Edwin Baak
Reviewed by Li Jianru
What to read next: