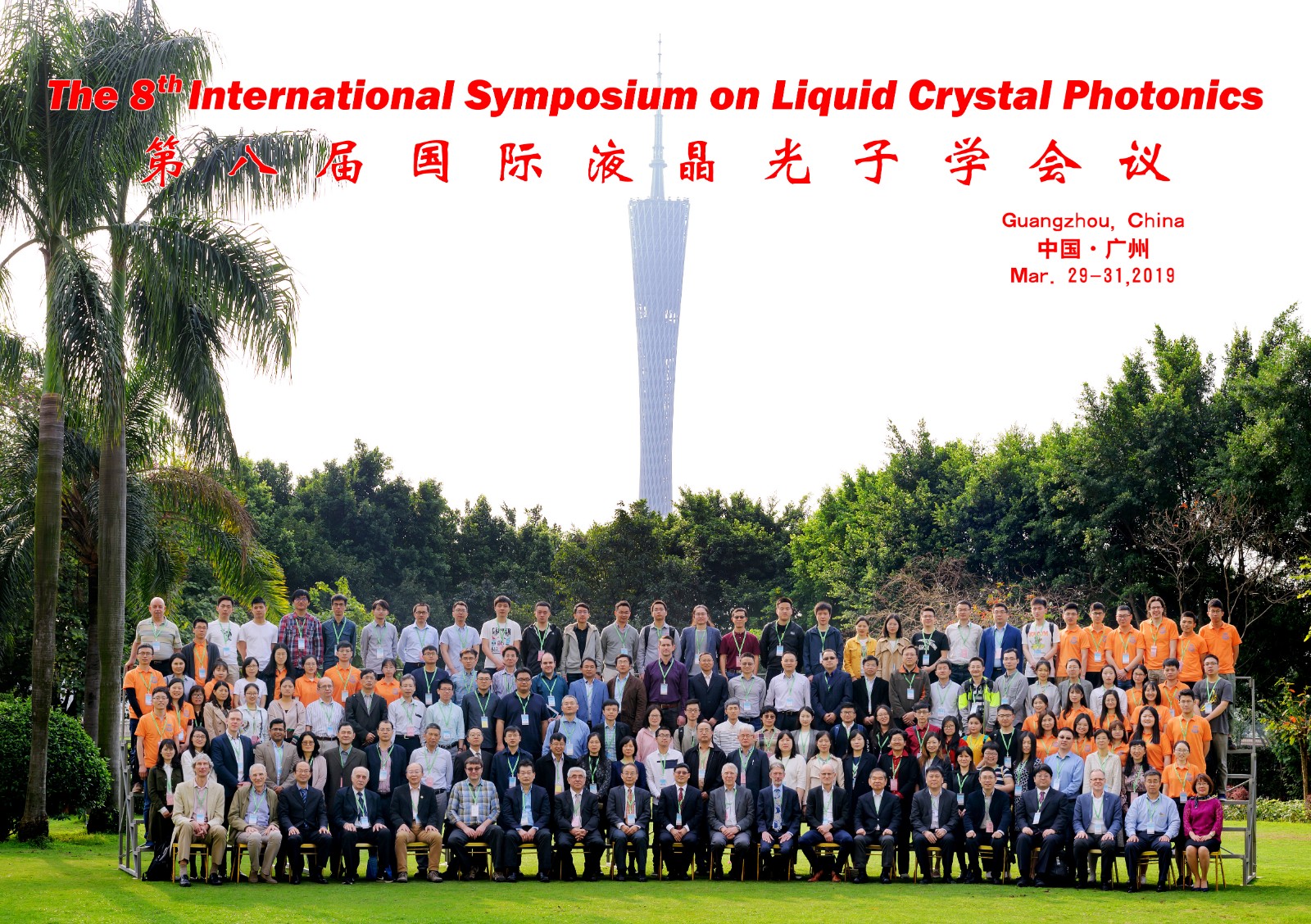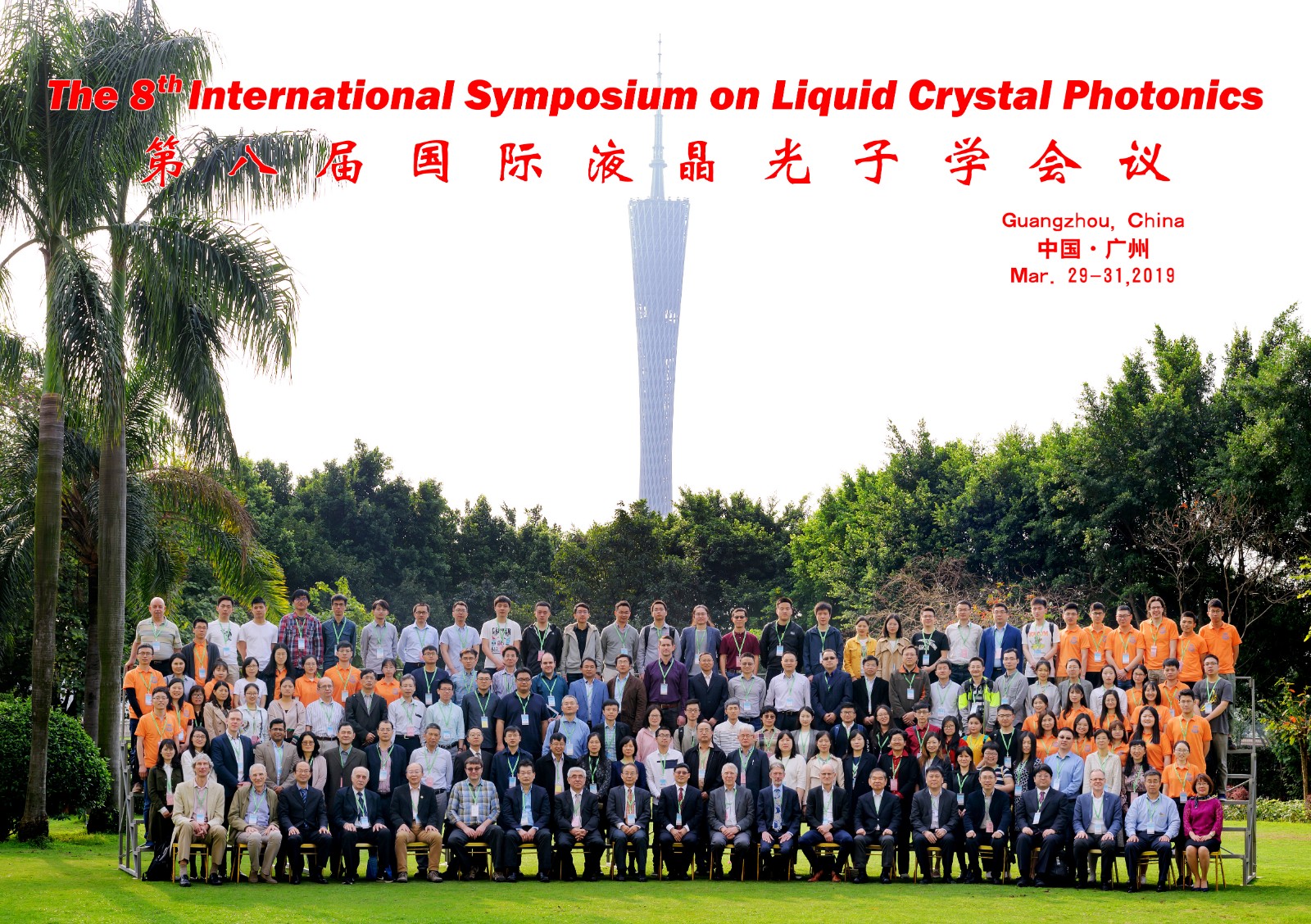 From 29 to 31 March, the eighth International Symposium on Liquid Crystal Photonics, co-sponsored by South China Normal University, the International Joint Laboratory for Responsive Materials and Devices Integration (DIRM), Shenzhen Guohua Photoelectric Technology Ltd., and the China Physics Science Liquid Crystal Branch, was held in Guangzhou.
The theme of this symposium was to present the latest research results in the field of liquid crystal photonics. The symposium carried out in-depth discussion on liquid crystal structure and alignment, molecular design and synthesis, liquid crystal materials and composites, display technology, liquid crystal alignment materials and technology, optical devices, smart windows, theory and modeling, optical and self-response materials, sensors, polymers, elastomers and gels, active liquid crystals, microwave and terahertz devices, and soft robots and other areas of the multiple crossover study. More than 50 universities and research institutes from the United States, the Netherlands, Finland, Belgium, Japan, the Republic of Korea, Hong Kong, China, Taiwan and other countries and regions attended the symposium, as well as more than 210 experts, scholars and industry professionals from a number of well-known enterprises in the industry. There were 70 lectures and 32 poster presentations.
At the meeting, Professor Zhou Guofu of South China Normal University and Professor Albertus Schenning of Eindhoven University of Technology in the Netherlands delivered welcoming speeches as chairmen of the organizing committee, expressing a warm welcome and congratulations to all participants. Professor Shin-Tson Wu, professor of the University of Central Florida and Emeritus Professor of Nanjing University, introduced the development history of the International Symposium on Liquid Crystal Photonics.
Academician Shin-Tson Wu, Academician Dirk J. Broer, Professor Tomiki Ikeda of Chuo University, Dr. Nelson V. Tabiryan of BEAM Beam Shaping and Precision Measurement Technology Ltd., Professor Ivan Smalyukh of University of Colorado, Boulder, and Dr. Shui-Chih Alan Lien, senior vice president of Chinese Star Optoelectronics, made special reports respectively. In addition, Dr. Noriaki Horiuchi, senior editor of Nature Photonics, spoke about the journal and made suggestions for submissions by the participants.
During the meeting, some guests also went to the Shenzhen Guohua Photoelectric Technology Ltd., located in Longhua District of Shenzhen and the South China Advanced Photoelectronics Research Institute of South China Normal University located on the University Town campus in Guangzhou to visit the new display technology, intelligent windows and other related laboratories and industrial bases. The SLCP Conference established the "Dr. Martin Schadt Best Oral Presentation/Poster Awards" to motivate outstanding young students.
---
Source from South China Academy of Advanced Optoelectronics
Translated by Guo Qian
Proofread by Edwin Baak
Reviewed by Li Jianru
What to read next: