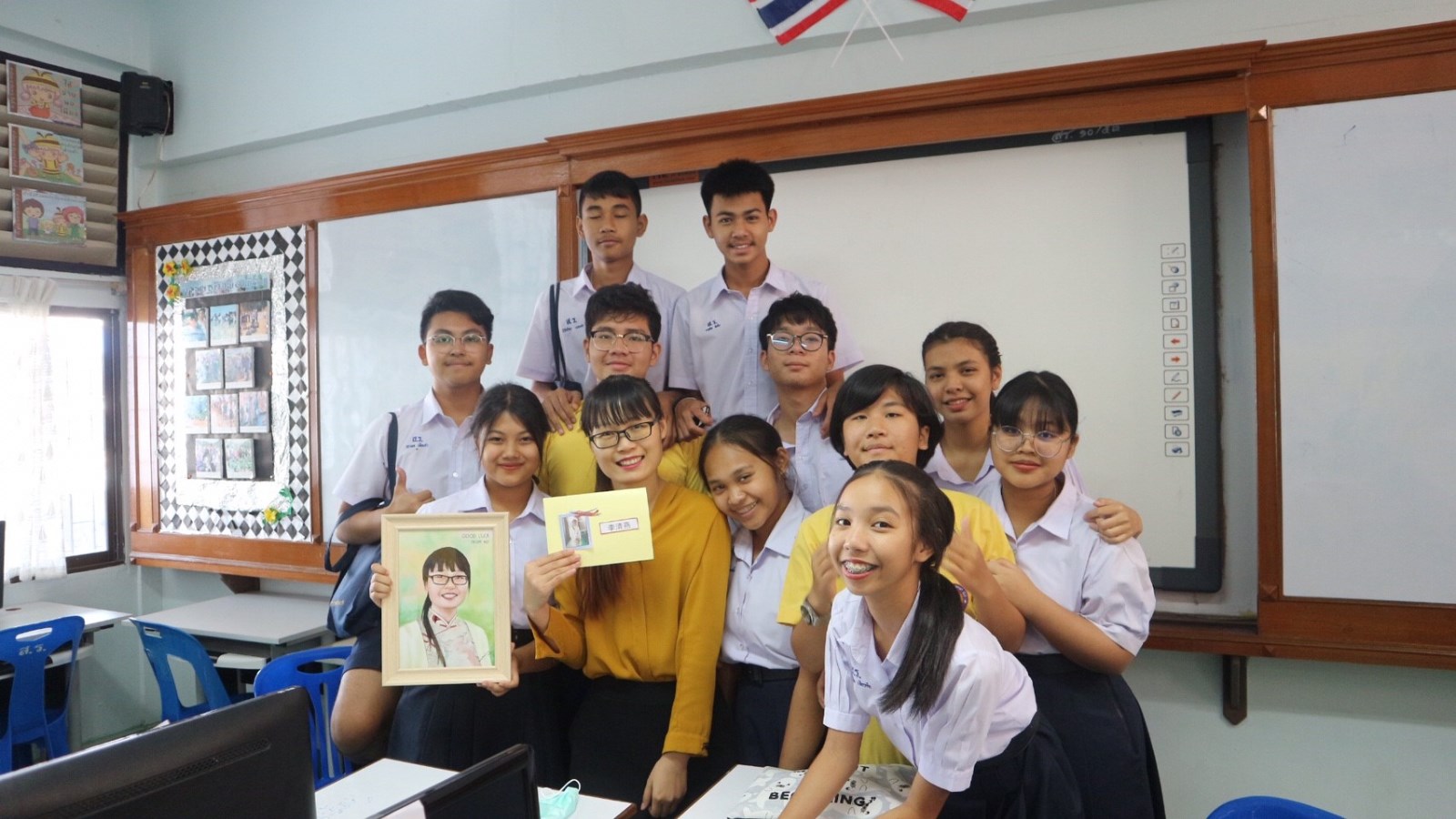 On March 10, four SCNU students, Li Qingyan, Yan Xuening, Xie Liting and Xie Qing, volunteer Chinese teachers in Thailand for the Office of Chinese Language Council International , were appraised as "Excellent Volunteer Chinese Teachers in the 2018-2019 Year", which brings honor to SCNU international Chinese education and communication.
The title of excellent volunteer Chinese teachers is conferred by the headquarters of the Confucius Institute or Office of the Chinese Language Council International. To praise the volunteer service spirit of the volunteer teachers, it may confer this title on the volunteers with outstanding performance and outstanding achievements.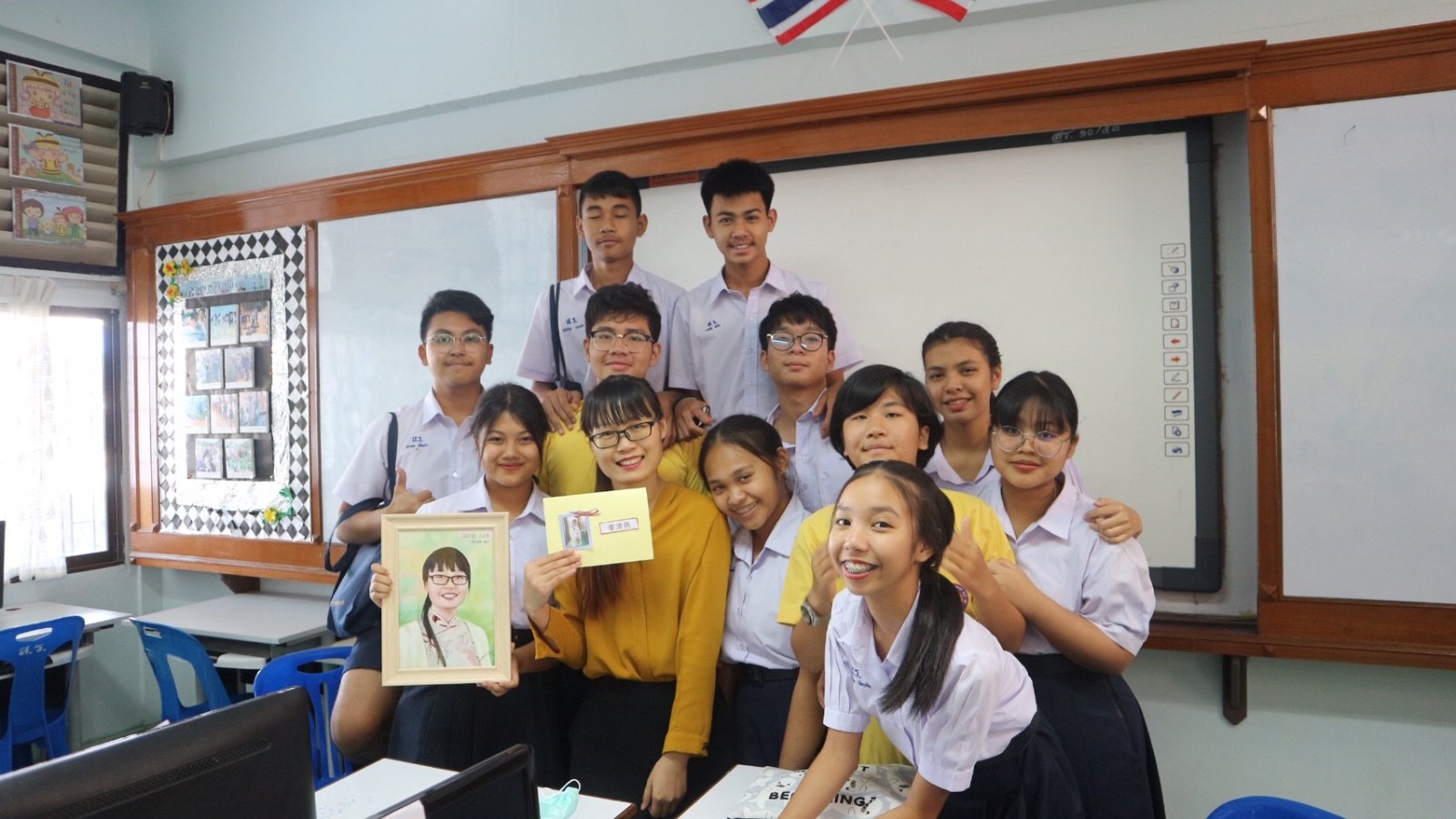 The four volunteer Chinese teachers worked diligently during their teaching abroad. Their teaching plan written by Yan Xuening was selected as an excellent teaching plan in the teaching plan competition of volunteer Chinese teachers in Thailand in 2018.
SCNU has always been closely integrating the development goal of International Promotion of Mandarin Chinese, and actively encourages graduate students to pursue internships as teachers overseas. From 2012 till now, 17 SCNU volunteer Chinese teachers have been awarded as annual excellent volunteers, making positive contributions to raising awareness about SCNU, and its popularity and influence abroad.
---
Source from the Office of International Exchange and Cooperation
Translated by Peng Jing
Proofread by Edwin Baak
Reviewed by Li Jianru
What to read next: