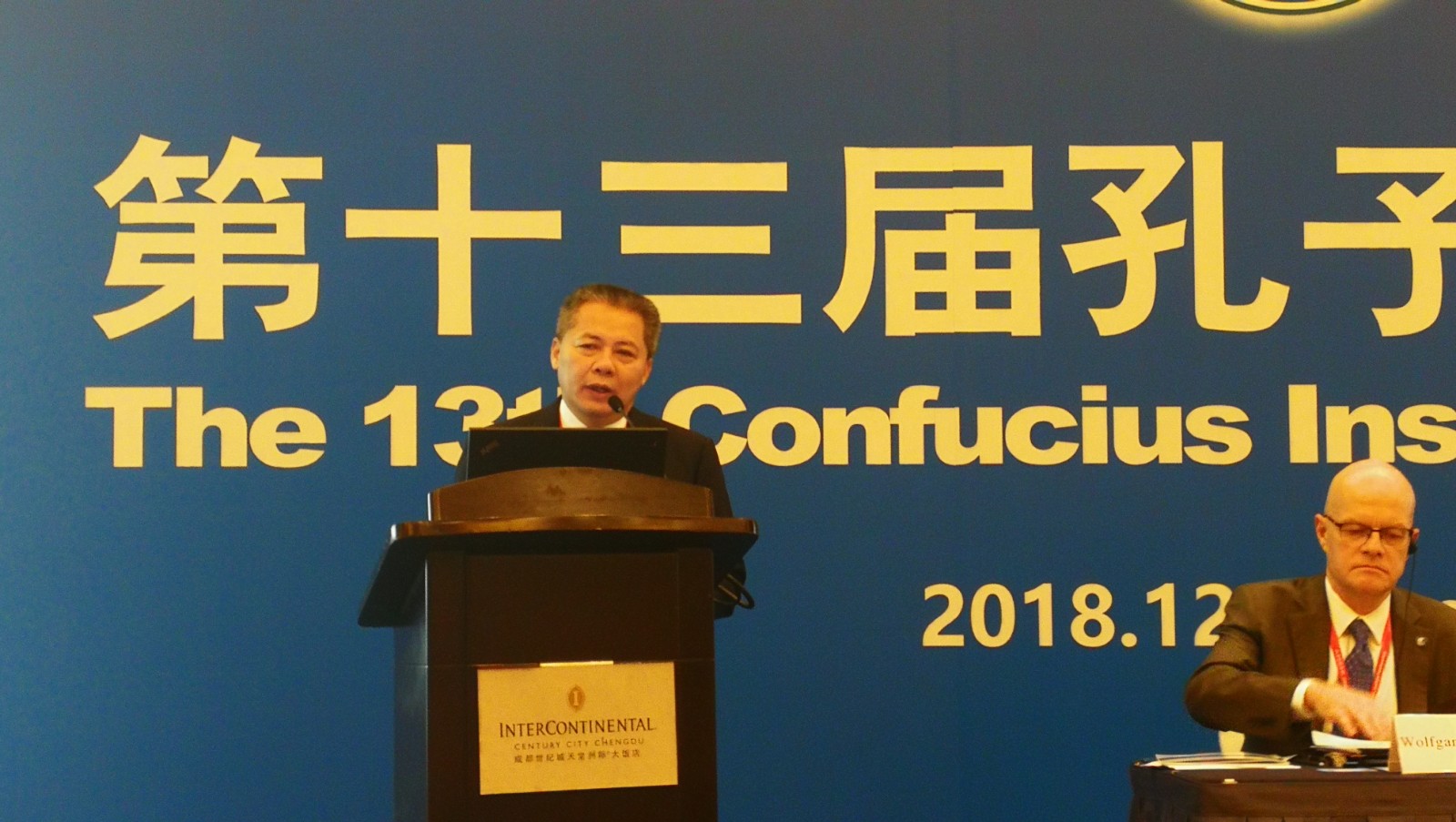 From December 4 to 5, the 13th Confucius Institute Congress was held in Chengdu, Sichuan Province. Sun Chunlan, Vice Premier of the State Council and President of the Headquarters Council of the Confucius Institute, attended and delivered a speech. More than 1,500 delegates from 154 countries and regions around the world attended the congress. The theme of the conference was "Reform, Innovation, and Promotion of Development: Working Together to Create the Future". Two thematic forums, eight principals' forums, 20 workshops, a Chinese teaching resources exhibition, the Confucius Institute New Technology Application Exhibition and the Sichuan intangible cultural heritage exhibition were held during the two-day conference. Wu Jian, vice-president of our university, attended the conference with representatives of the Confucius Institute Management Office and related colleges and three Chinese presidents of the three Confucius Institutes jointly operated by our university.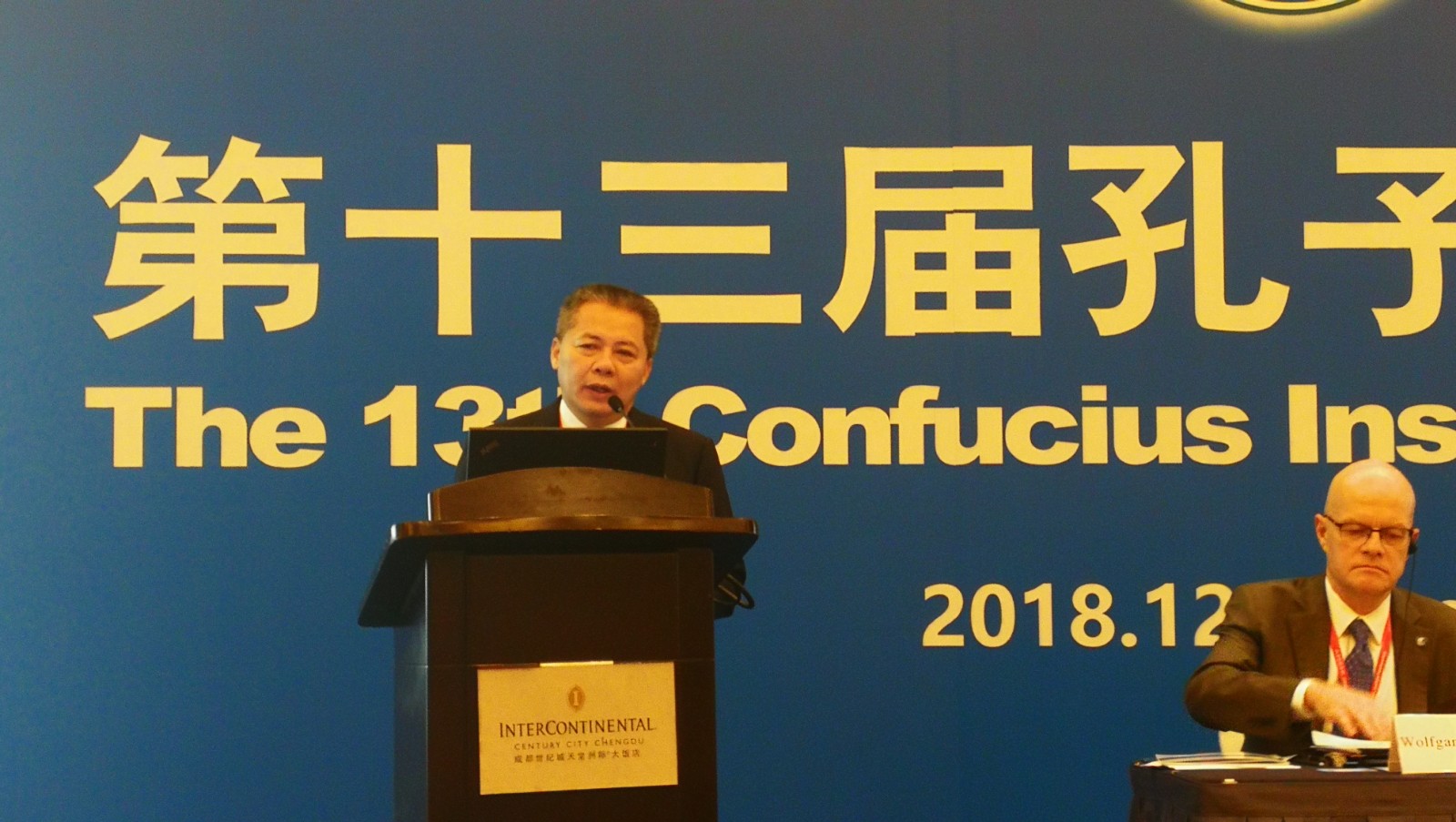 At the Presidents' Forum, Wu Jian presented the report "Promoting the Development of a Digital Platform for the Confucius Institute", pointing out that a digital platform for the Confucius Institute is an important step to promote the reform and innovation of Confucius Institutes' informatization, speed up the international promotion of Chinese language and spread of Chinese culture. They, then, emphatically discussed the training platform of Chinese teachers, the supporting platform for digital teaching, and the development platform for digital teaching materials, which will serve the Confucius Institutes worldwide in the future. Five suggestions were put forward for the digitization development of the Confucius Institutes. More than 220 papers were delivered at the forum and workshops, and 460 key discussions were held. Participants expressed their wishes freely and offered suggestions, reflecting the characteristics of "tolerance, innovation and colorfulness" of the Confucius Institute family.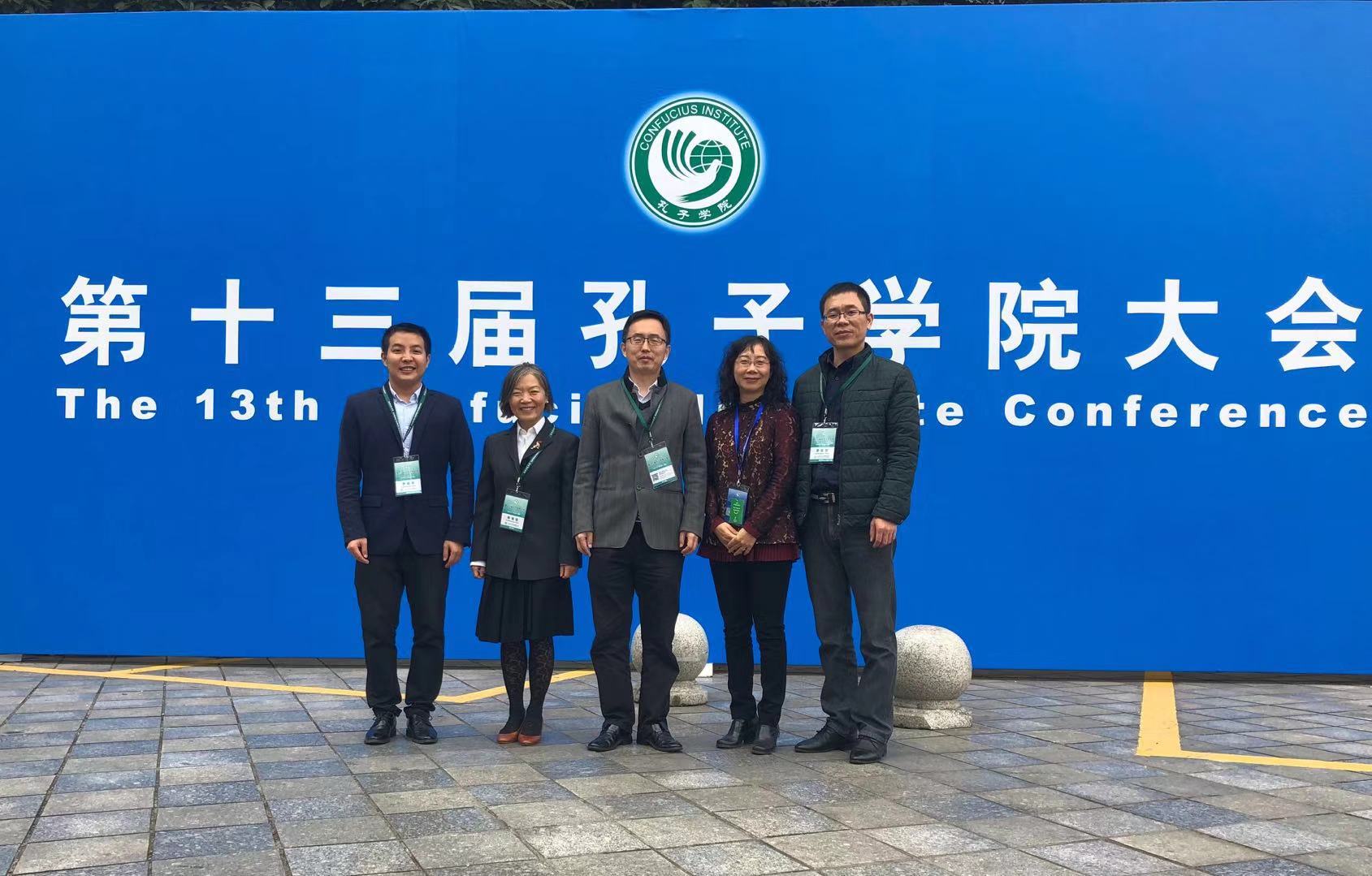 At present, 154 countries and regions have established 548 Confucius Institutes, 1,193 Confucius Classrooms and 5,665 Chinese Language Teaching Points. There are 46,000 full-time and part-time teachers and 11 million face-to-face trainees in China and abroad. Various cultural activities have attracted hundreds of millions of people from different countries to participate in the experience. The most diversified international language education network in the world has been created to develop a community and to contribute wisdom and strength to a better future for human society.
---
Source from the Confucius Institute Administration Office
Translated by Le Qiang
Proofread by Edwin Baak
Edited by Li Jianru
What to read next: