The "Guangdong-Hong Kong-Macao Greater Bay Area International Music Festival" opened in Guangzhou on November 4. As a member of the "Guangdong-Hong Kong-Macao Greater Bay Area Music and Art Alliance", the School of Music of South China Normal University (SCNU) had been planning a"Chinese Original Choral Music"concert at the festival. Taking advantage of the historical opportunity in the development of Guangdong-Hong Kong-Macao Greater Bay Area, SCNU will contribute to develop t and promote the outstanding music culture of the Chinese nation so as to jointly promote the innovative development of music and art in the region.
On the evening of November 18, the concert was held at the Concert Hall of the University Town campus of SCNU. Nearly 700 teachers, students and members of chorus groups from Guangzhou and surrounding cities came to listen. The chorus performed about 20 original Chinese innovative works. Su Yanhui, the artistic director of the chorus, emphasized that "this concert brings a collection of high-quality Chinese chorus works to the fore that we have performed in recent years. It presents and disseminates the beauty of Chinese traditional cultural thoughtin various forms of performance. It is the responsibility of contemporary college students to contemplate, inherit and innovate the development of Chinese chorus music culture."
Lei Yusheng, the founder of the School of Music, said that the chorus' initial mission is to provide basic music education for primary and secondary schools. It was the revolutionary songs that motivated people to resist foreign enemies and defend the country during the war years. Therefore, it is a must to promote the traditional culture of song. Mr. Lei expressed support for the Chinese original chorus works and showed his appreciation for the younger composers as well as his hope and determination for the cultural inheritance and innovation of the younger generation.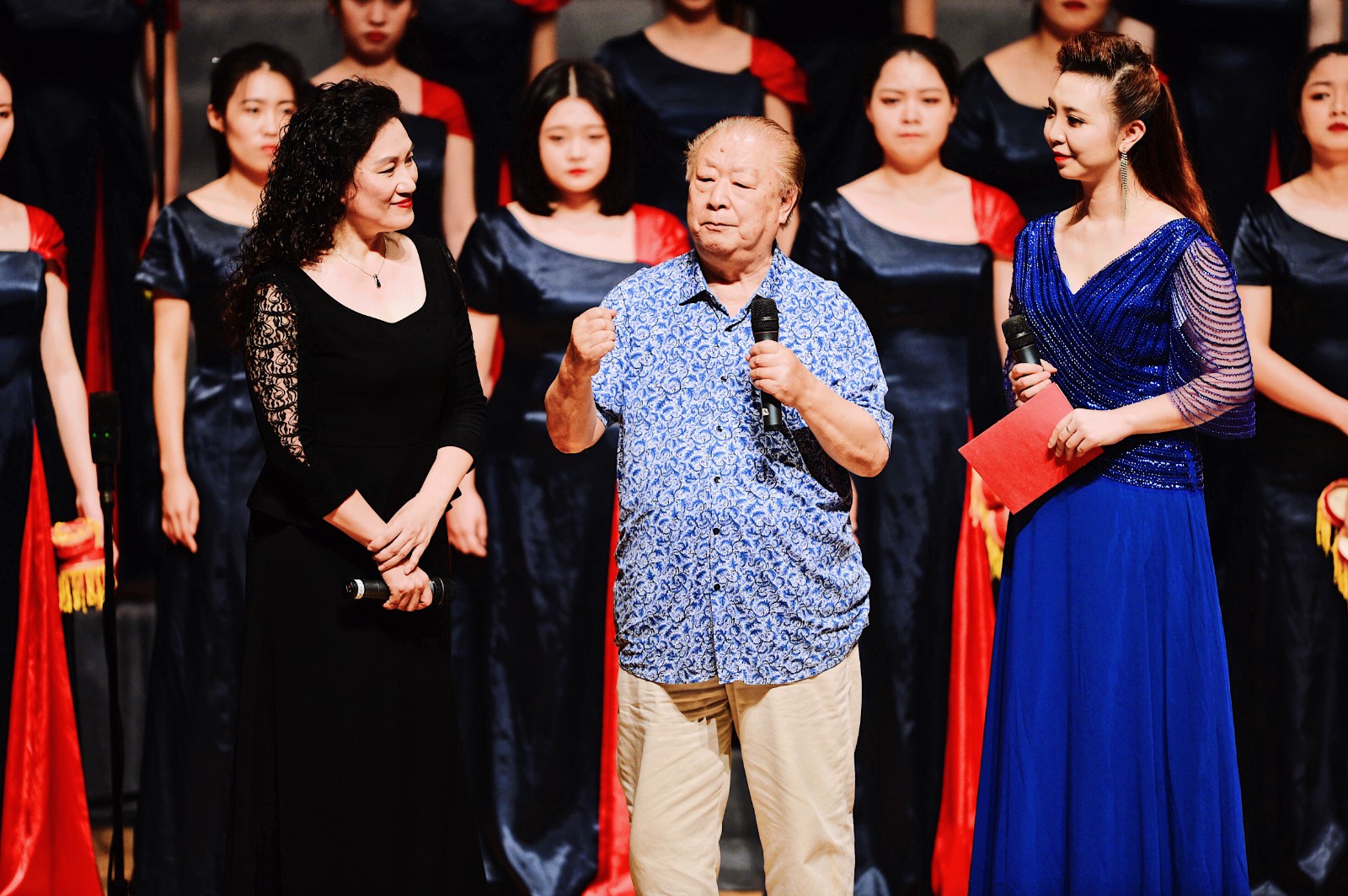 This year marks the 85th anniversary of the founding of SCNU and the 30th anniversary of the establishment of the School of Music. It is also the 30th anniversary of the establishment of the SCNU Chorus. In the name of the school, the SCNU Chorus contributes to co-promoting the development of school and helping the school to become glorious, upholding the concept of "educating the people by good virtue and learning from our peers". It has achieved a series of fruitful achievements in schooling, cultural inheritance and international exchange and has brought a large number of excellent chorus conductors to Guangdong.
---
Source from the School of Music
Translated by Peng Jing
Proofread by Edwin Baak
Edited by Li Jianru
What to read next: