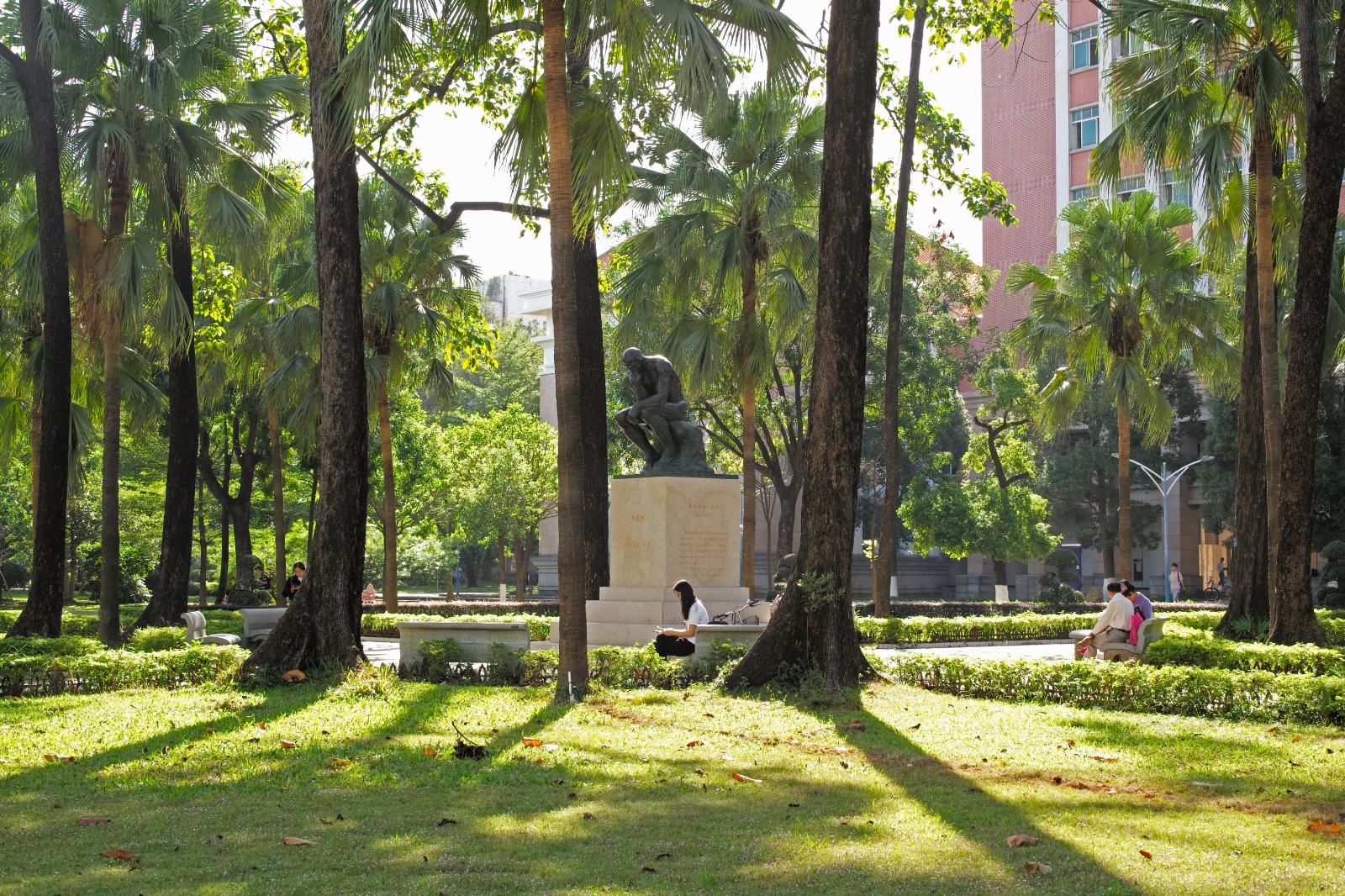 With the approaching of its 85th anniversary celebration, SCNU saw an unveiling ceremony of Rodin's bronze sculpture "The Thinker". Xu Qinsong, vice chairman of the Chinese Artists Association and chairman of the Guangdong Federation of Literary and Art Circles, attended the ceremony and delivered a speech.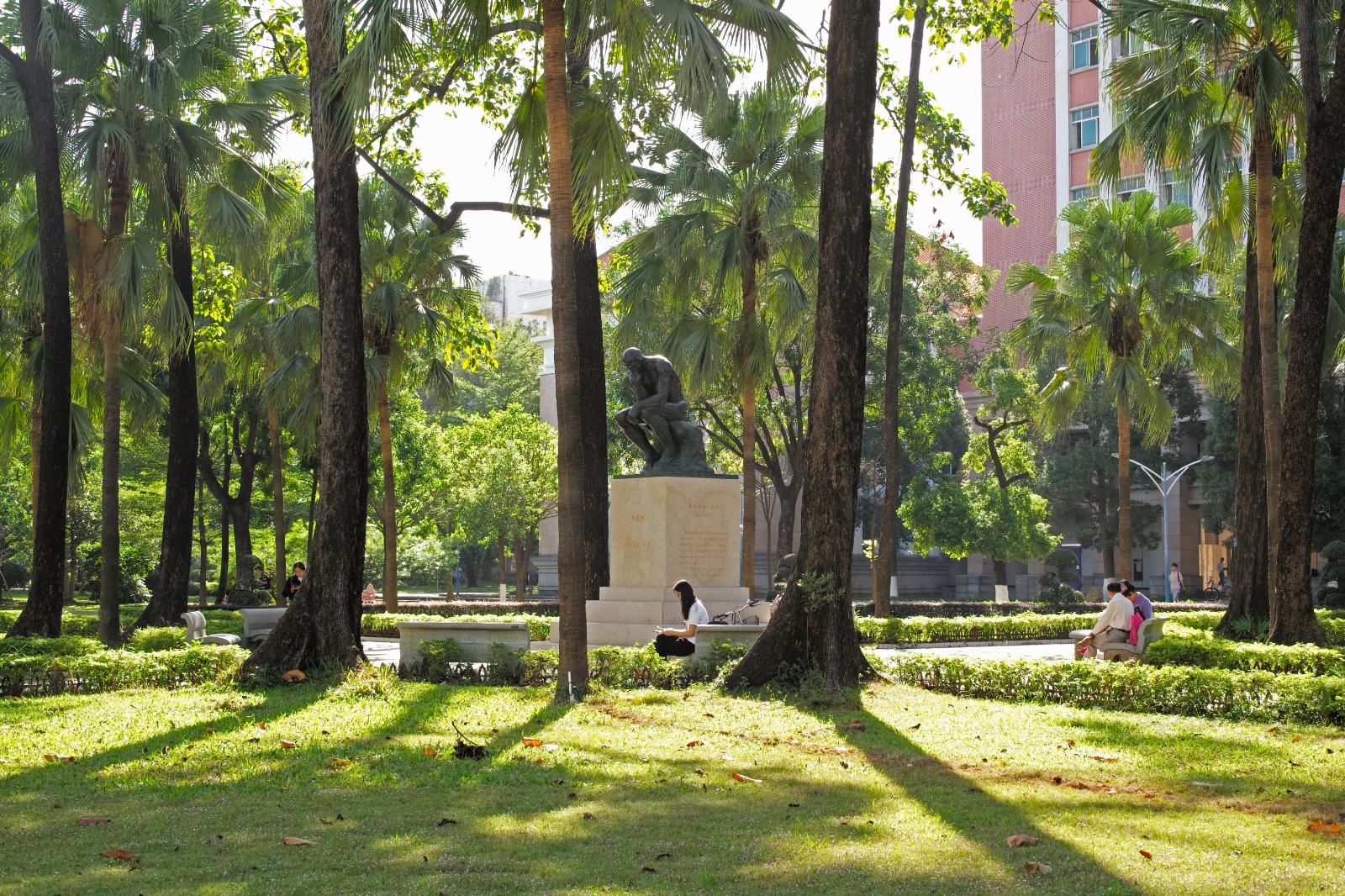 "The Thinker" is a bronze sculpture of the famous French artist Auguste Rodin, an epoch-making figure in the history of Western sculpture. Rodin was one of the greatest realist sculptors in Europe in the 19th and early 20th century. He was good at absorbing all excellent traditions and at the same time he opened up the door to modern sculpture. His works are full of profound connotations and vitality.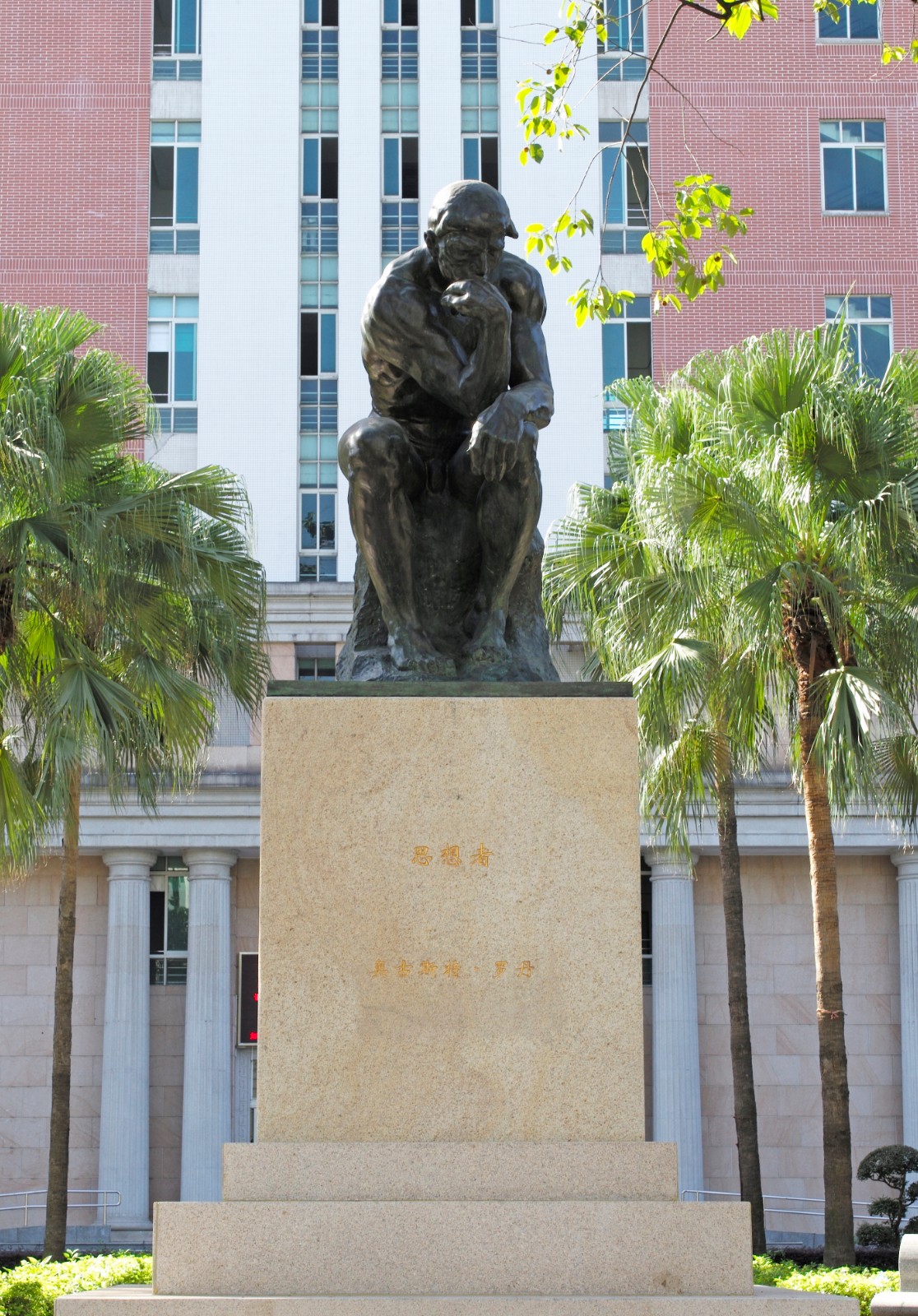 Rodin first conceived the figure as part of his work The Gates of Hell commissioned in 1880. Later, Rodin simplified it into "The Thinker", hence the well-known work was born. The work shows a more than life-size nude male figure sitting on a rock with his chin resting on one hand as though deep in thought. The sculpture is often used as an image to represent philosophy. Undoubtedly, "The Thinker" is Rodin's most representative work. It is not only the embodiment of Rodin's humanistic thought, but also a landmark work in the history of human art. The figure has a strong body, but his power is fettered and restrained, seemingly full of anxiety and reflection on himself and on the destiny of mankind.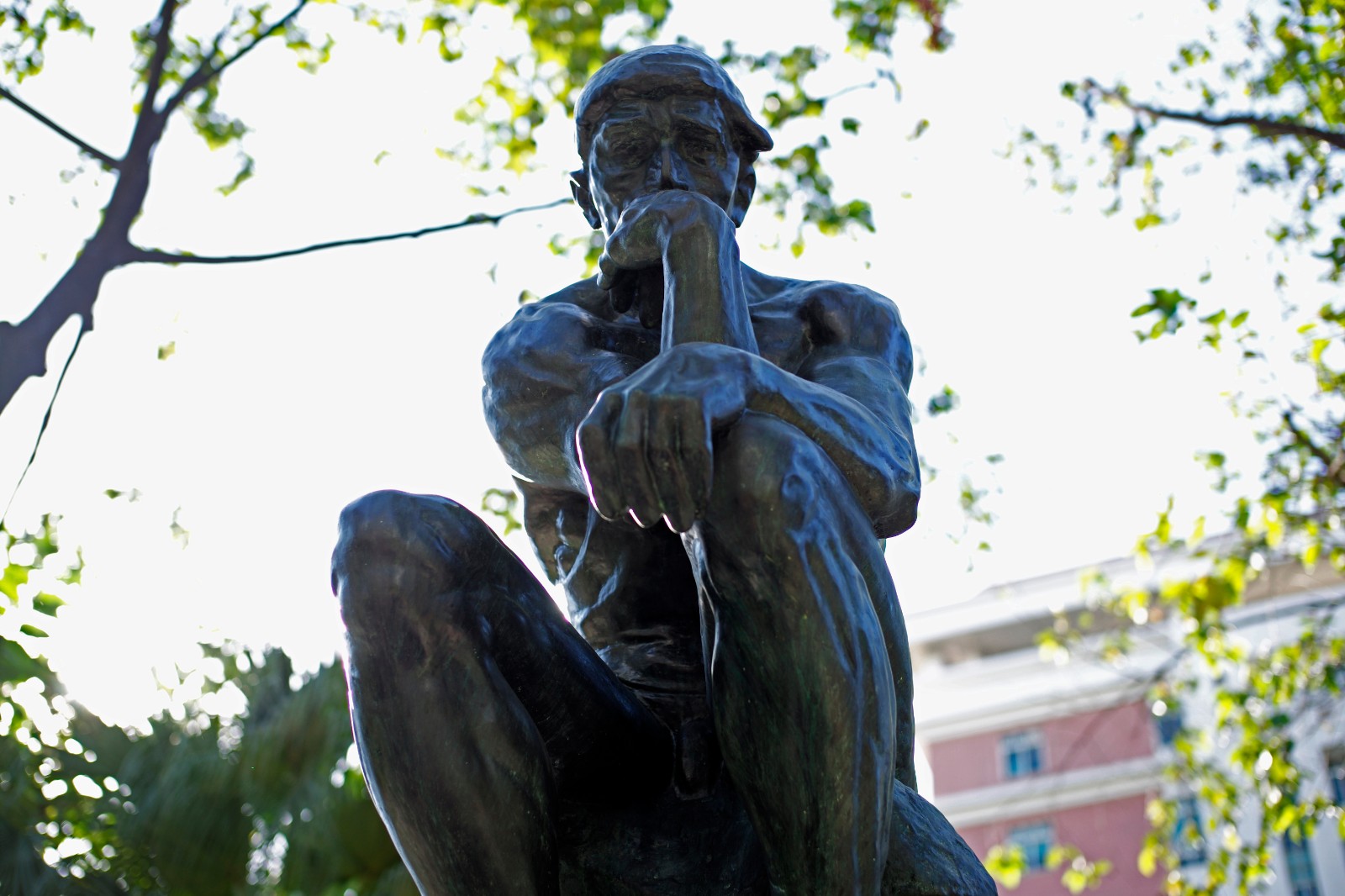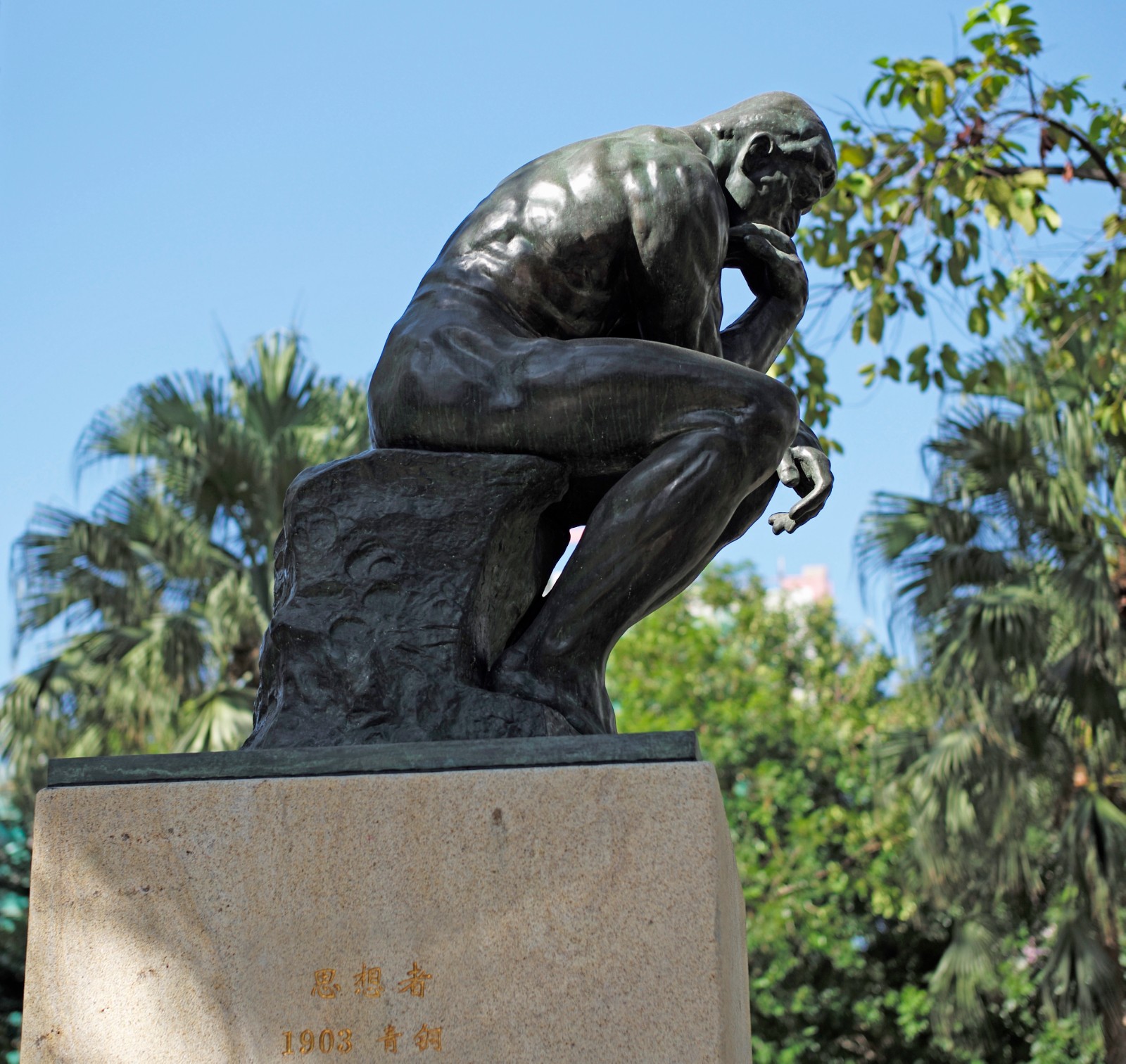 Zhu Kongjun, party secretary of SCNU, said at the unveiling ceremony that we warmly welcome the "The Thinker" to settle at SCNU. We hope that teachers and students can feel the artistic charm of this great work, and the young generation can learn from it. This sculpture not only shows an artistic image of physical beauty, but also of spiritual beauty for mankind.
---
Source from the News Center
Translated by Li Siqi
Proofread by Edwin Baak
Reviewed by Li Jianru
What to read next: