On October 9, a friendly basketball match between the Guangdong Southern Tigers and the Shenzhen Leopards was held at the school stadium on the University Town Campus of South China Normal University. Besides the professional players, representative students from the School of Physical Education & Sports Science participated in the game, which ended in a draw with scores 59-59.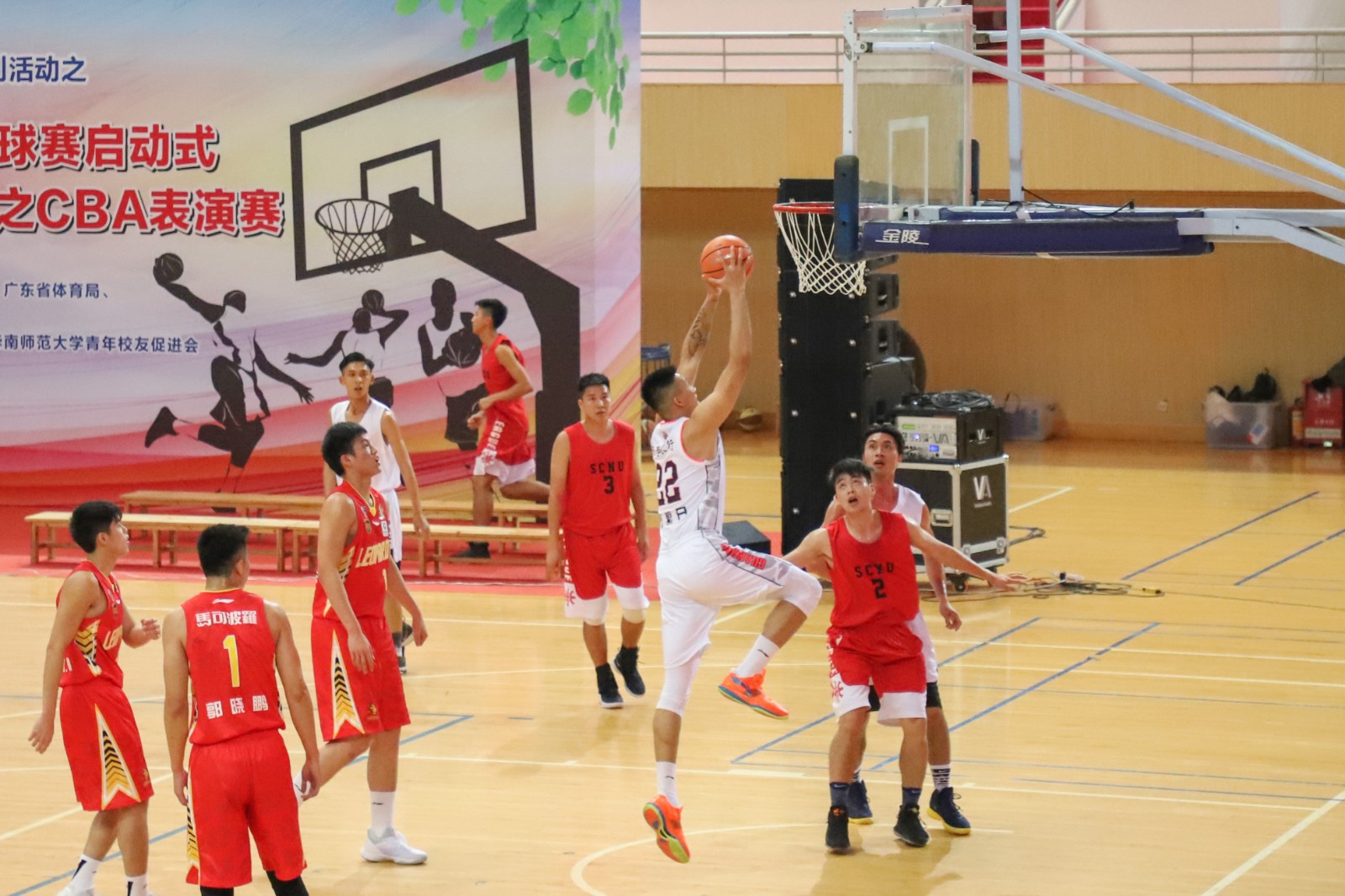 As the game kicked off, the Guangdong Southern Tigers took the lead scoring 6-2, then Hu Mingxuan scored three-points, further extending the lead. Later the Leopards caught up on the Tigers with their tactical cooperation. Zeng Fanri contributed a slam dunk at the end of the first half, leading the Tigers to a slight victory of 29-27 in the first half.
In the second half, the Tigers offense remained tough, and they scored another 30 points. Meanwhile, the Leopards picked themselves up, showing an ability to gear up intensity and turn things around. A last minute basketball shot by the Leopards ended match 2 with the scores tied at 59-59.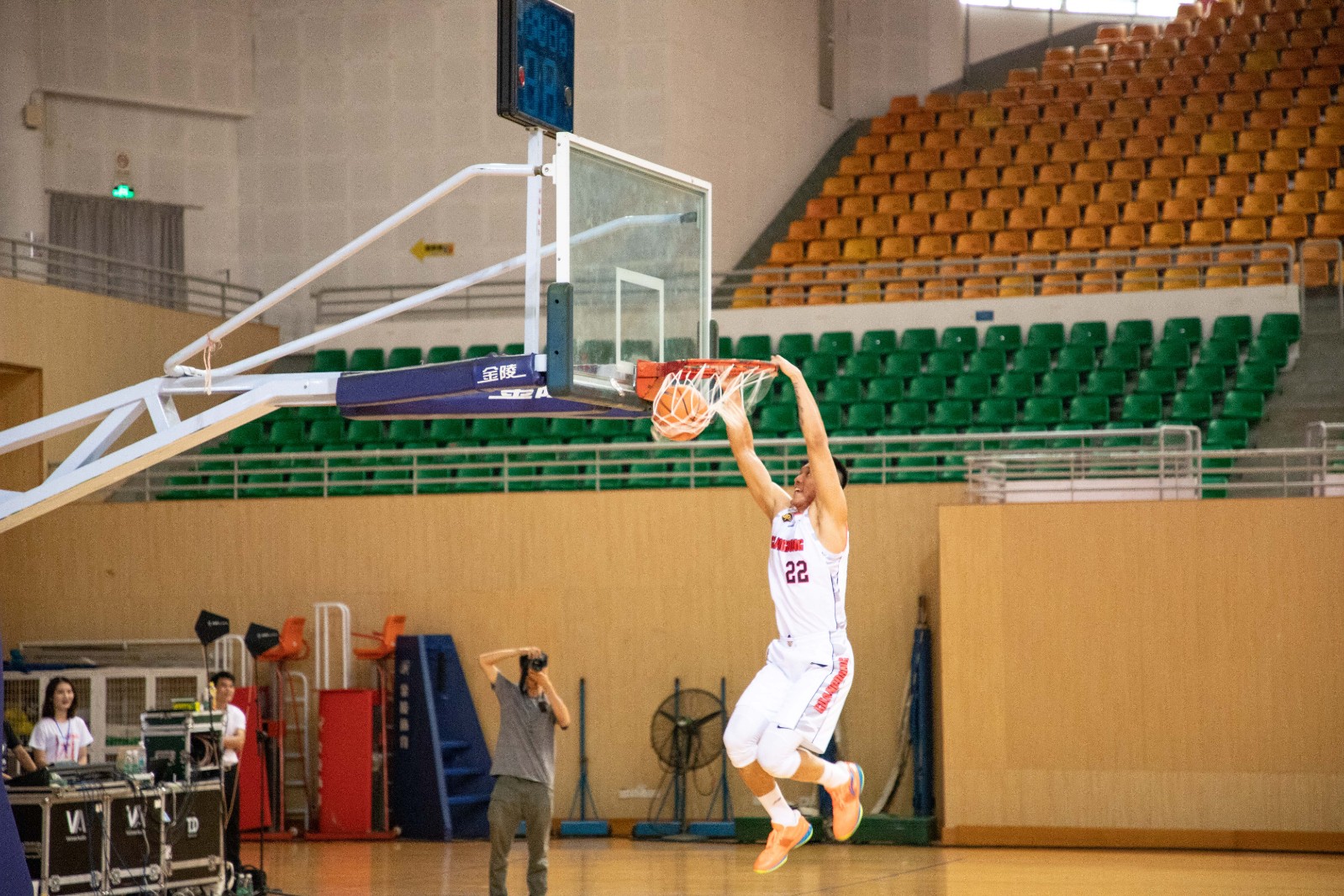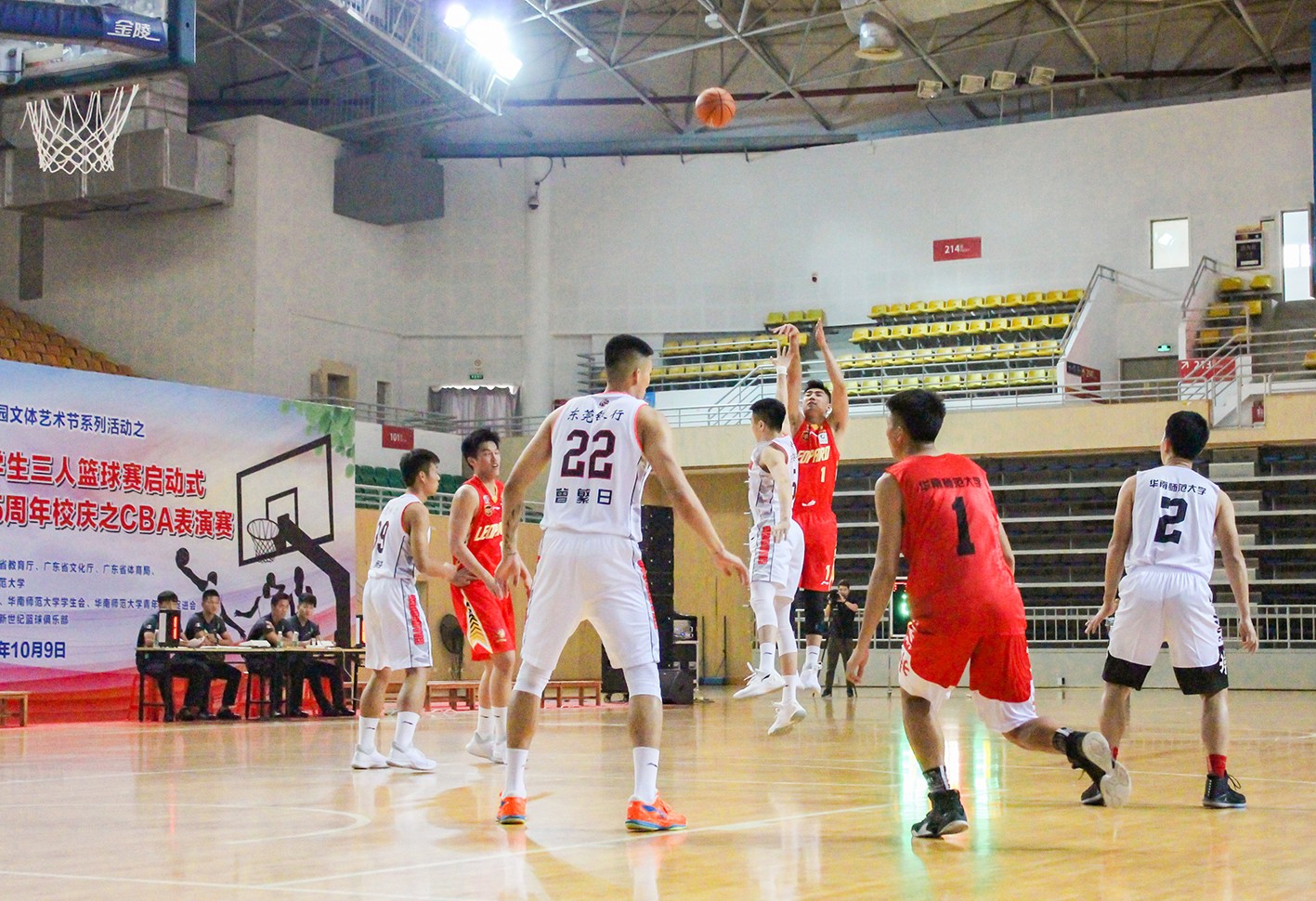 After the game, players from both sides gave the audience a wonderful show of their shooting skills, such as slam dunk, reverse dunk, monster dunk, etc., which drew both applause and cheers from the crowds.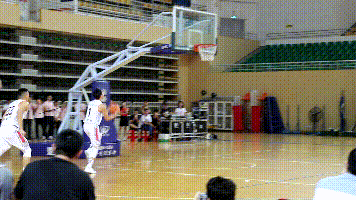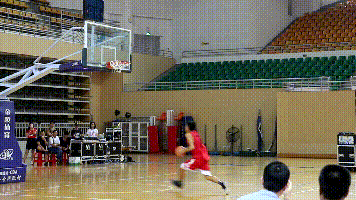 This friendly basketball match is the start-up competition of the fifth Guangdong University Students' 3x3 Basketball Game. Zhu Liyu, the famous NBA host of Guangdong TV Sports Channel acted as the commentator of the game. On this occasion, two outstanding alumni of SCNU, namely Du Feng, head coach of Guangdong Hongyuan, and Wang Jue, general manager of the Dongguan New Century Basketball Club were awarded the SCNU Messenger and presented with Letters of Appointment. The fifth Guangdong University Students' 3x3 Basketball Game will also plays a role at the celebration of the upcoming 85th anniversary of South China Normal University.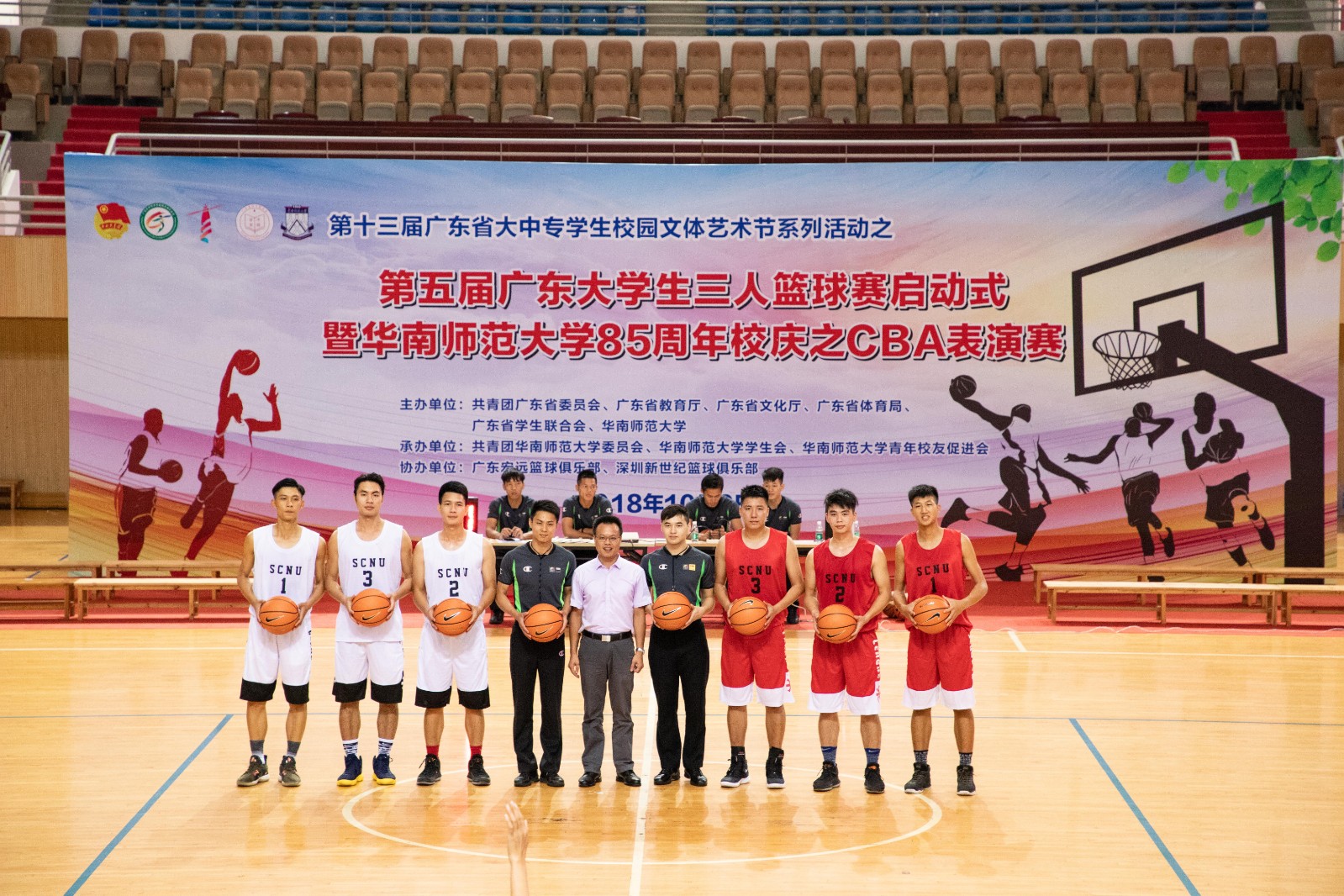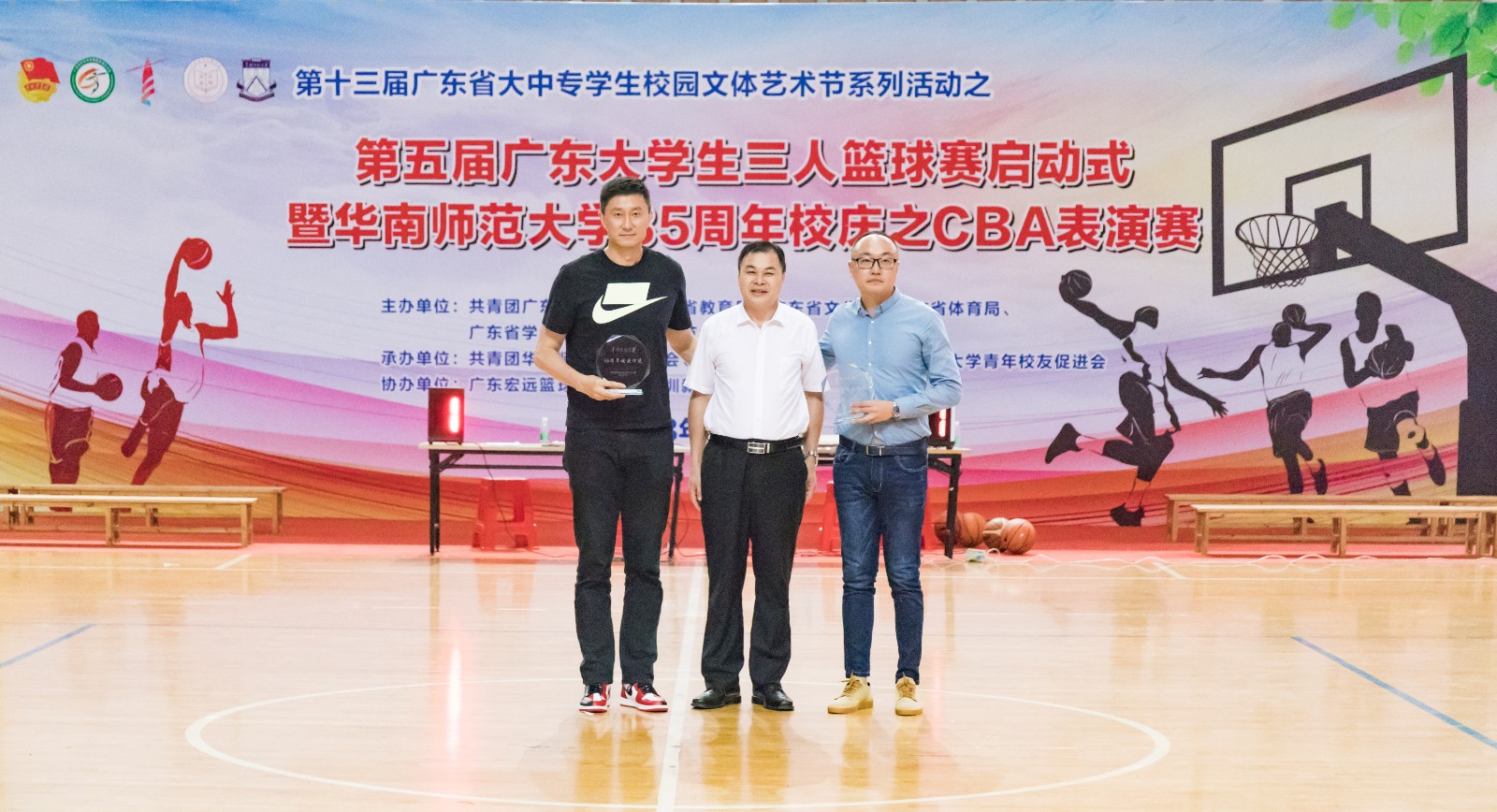 ---
Source from News Center, Communist Youth League
Written by Li Jianru
Proofread by Edwin Baak
What to read next: