SCNU and the Confucius Institute at University of Latvia (LUCI) held the 11th council meeting on line on November 23, aiming to further communication between the two sides and facilitate Chinese language teaching in Latvia.
Representatives of SCNU to the council participate the meeting.
At the beginning of the meeting, Yang Zhongmin, vice president of SCNU, congratulated Professor Peteris Pildegovics (Director of the Latvian side) on receiving an honorary doctorate from SCNU. Then, he reviewed the friendly cooperation between China and Latvia in establishing the LUCI. He affirmed the contribution of LUCI to helping local people learn Chinese and understand China over the past 11 years.
Furthermore, he stressed that SCNU would continue to strongly support the Confucius Institute at University of Latvia. He was happy to see 21 international Chinese volunteers return to Latvia and carry out Chinese teaching after a lapse of more than two years. Additionally, he hopes that SCNU would enhance the friendly cooperation with the University of Latvia, thus promoting Sino-Latvian educational exchange.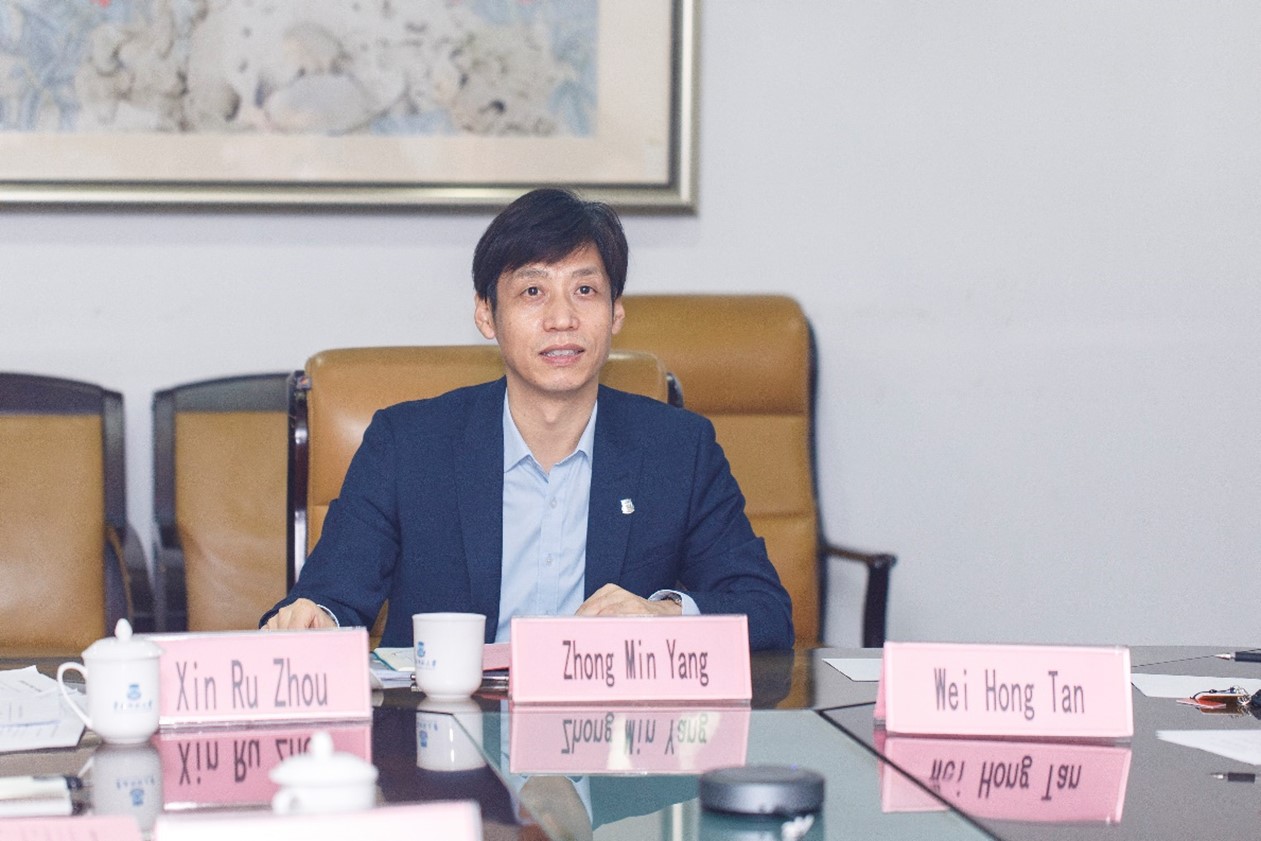 Yang Zhongmin, vice president of SCNU, delivers a speech.
Ina Druviete, vice president of the University of Latvia, briefly introduced the University of Latvia. Then she spoke highly of the contribution of the LUCI to Chinese education in Latvia. She hopes that both sides will continue to run the LUCI better, maintain the friendship and deepen cooperation in the fields of Chinese education and cultural exchange.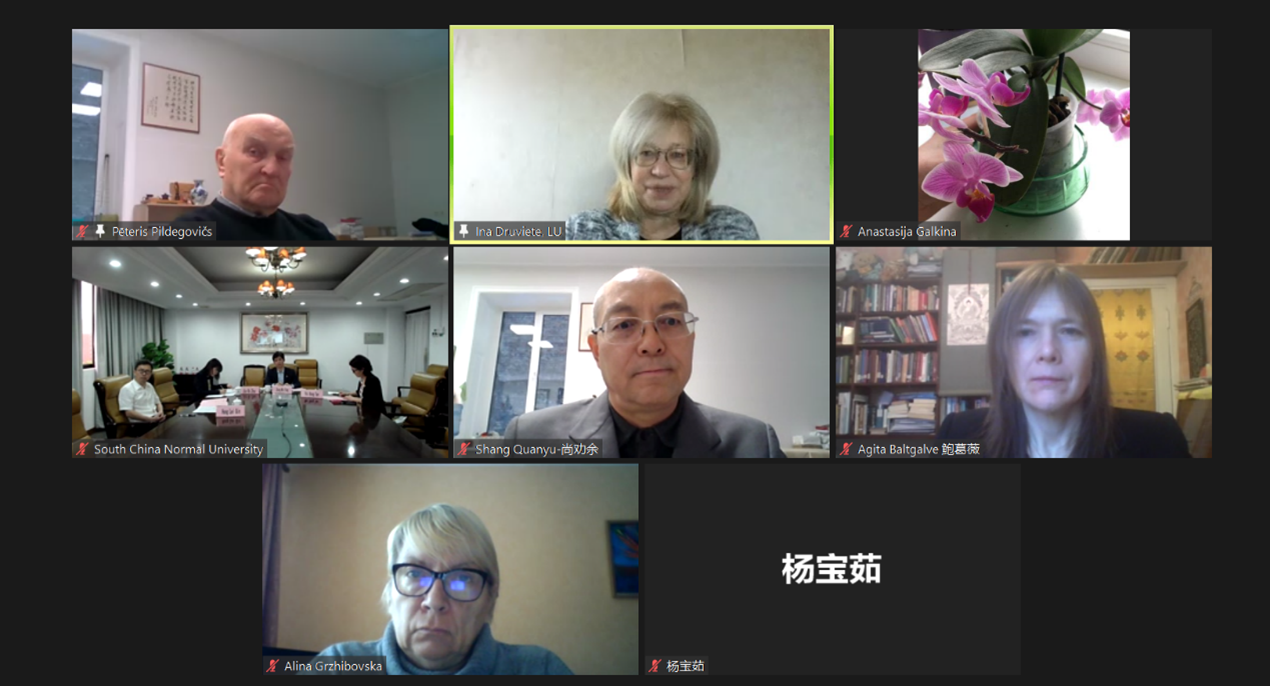 Ina expresses the University of Latvia's gratitude and hope.
Chinese director Professor Shang Quanyu and Latvian director Professor Peteris Pildegovics reported on the work summary for 2022 and projects planned in 2023 respectively. Due to the pandemic, the Confucius Institute at University of Latvia faced many practical challenges in 2022. All colleagues of LUCI worked together to carry out stable and orderly activities in the area of Chinese language and culture. Teaching both on line and on site, LUCI has actively carried out this year's scheduled work and achieved excellent results.
Then, Qin Honglei, deputy director of the Confucius Institute Administration Office of SCNU, and Alina, director of the international relations department of the University of Latvia, reported on the selection of the Chinese director for LUCI. At the same time, the Council approved the list of the new Board of Directors.
The Confucius Institute at University of Latvia (LUCI), Latvia's only Confucius Institute, is a non-profit educational institution jointly established in 2011 by SCNU and the University of Latvia. Now Latvia has 17 Chinese teaching centers (including 5 Confucius classrooms). Eight of them have formally incorporated the Chinese language curriculum into the school credit curriculum system as compulsory and elective courses. From primary schools to colleges, Chinese teaching centers have spread all over Latvia.
---
Source: SCNU News Center, News of Confucius Institute at University of Latvia
Translated by Huang Linlin, Zeng Wenting, Wei Xiaonan
Proofread by Edwin Baak
Edited by Li Jianru
What to read next: