An article authored by SCNU professor Wen Zhonglin, indexed on CNKI (the China National Knowledge Infrastructure), has been cited over 10,000 times. With such a high number of citations the article ranks second on the biggest Chinese on-line academic database.
The paper entitled Analyses of Mediating Effects: The Development of Methods and Models, co-authored by professor Wen Zhonglin of the School of Psychology of SCNU and professor Ye Baojuan of Jiangxi Normal University, was published on Advances in Psychological Science in 2014. They clarify questions on the widely-used causal steps approach to testing mediating effect and propose a new procedure to analyze mediating effects, which is better than any single method that already existed worldwide.
Previous to the study, professor Wen has also conducted research on the estimation and testing of mediating effects. His article Testing and Application of the Mediating Effects published in Acta Psychologica Sinica in 2004 ranks No. 1 in terms of the number of citation on CNKI, with 13,503 citations. Of the nearly 60 million papers on CNKI, Wen has got three articles ranking in the top-10 of number of citations.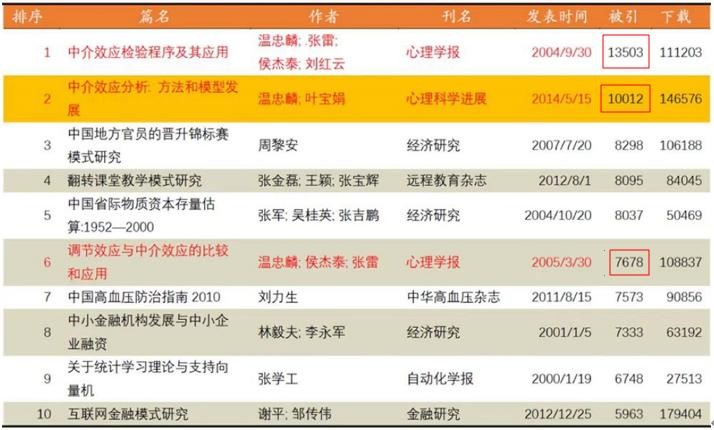 Three papers authored by Professor Wen rank first, second and sixth respectively.
Professor Wen is not surprised by the high citations of his papers. He thinks the study of mediating effect is very useful in the research of psychology and other social science disciplines, thus meeting the needs of scholars in related fields. With research interests in psychometrics, he has made some achievements in the study of structural equation models and analyses of mediating effects and moderating effects.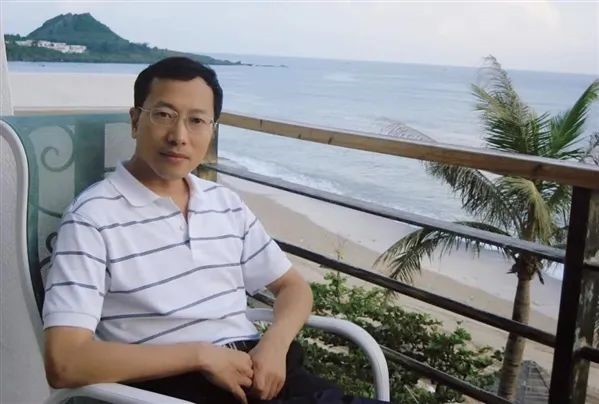 Professor Wen Zhonglin.
According to the CNKI, Professor Wen's Chinese journal papers are the most cited, ranking first in the field of psychology in China. Also, his papers have been cited more than 21,700 times according to Google Scholar.

Citations of Professor Wen's papers according to Google Scholar.
---
Source from SCNU News Center
Translated by Ou Minyi, Peng Ying, Wei Xiaonan
Proofread by Edwin Baak
Edited by Li Jianru
What to read next: