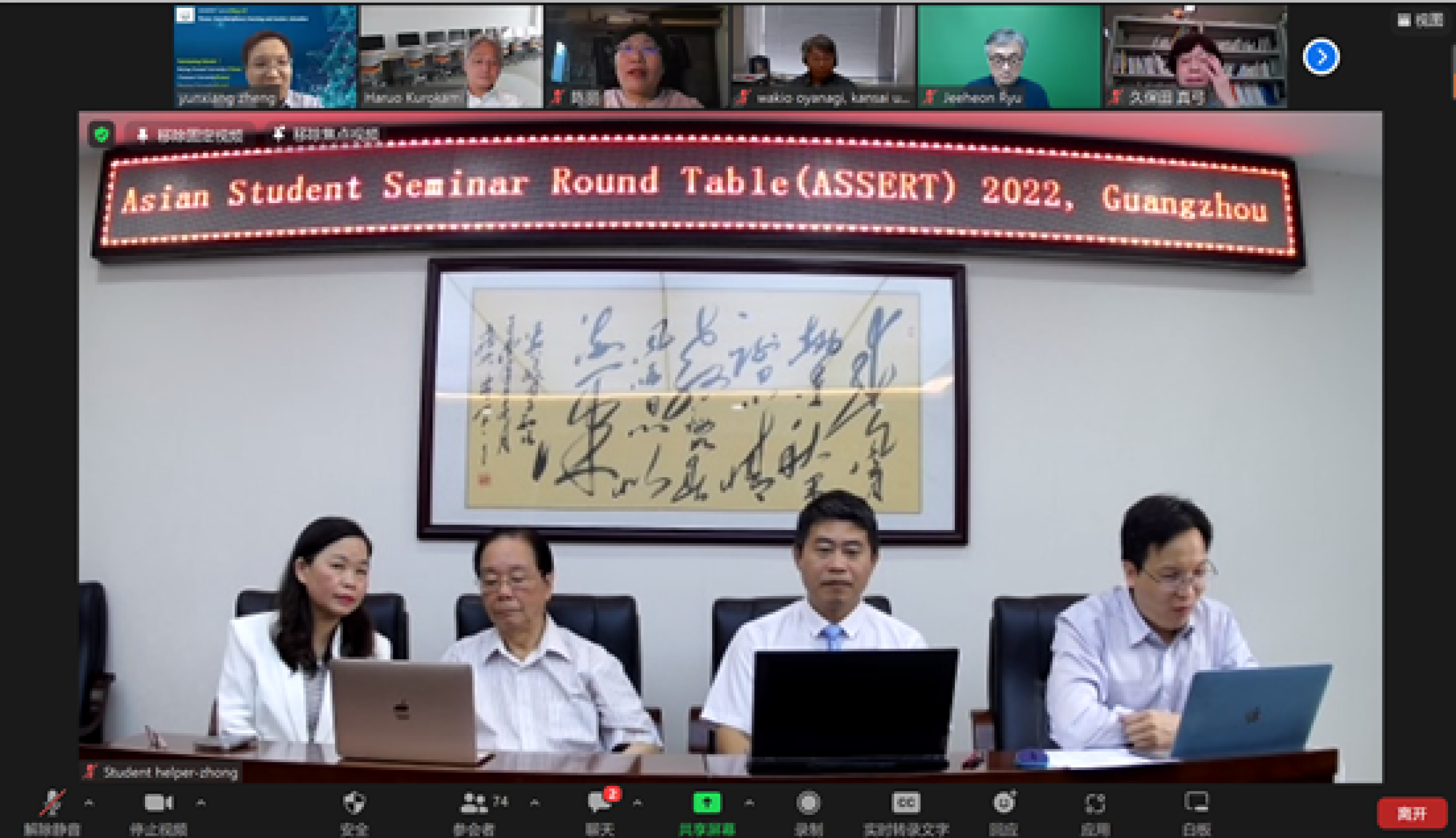 The 2022 Asian Students' Seminar and Round Table (ASSERT) in Educational Technology was held at SCNU on May 28, with the aim of expanding the global perspective of postgraduate educational technology and promoting mutual exchange between Chinese, Japanese and Korean universities.
The seminar, themed "Interdisciplinary Learning and Teacher Education", was attended by over 80 faculty members and graduate students from four co-organizing universities, namely Kansai University (Japan), Hanyang University (Korea), Chonnam National University (Korea) and Beijing Normal University (China), and it was undertaken by the School of Information Technology in Education of SCNU this year.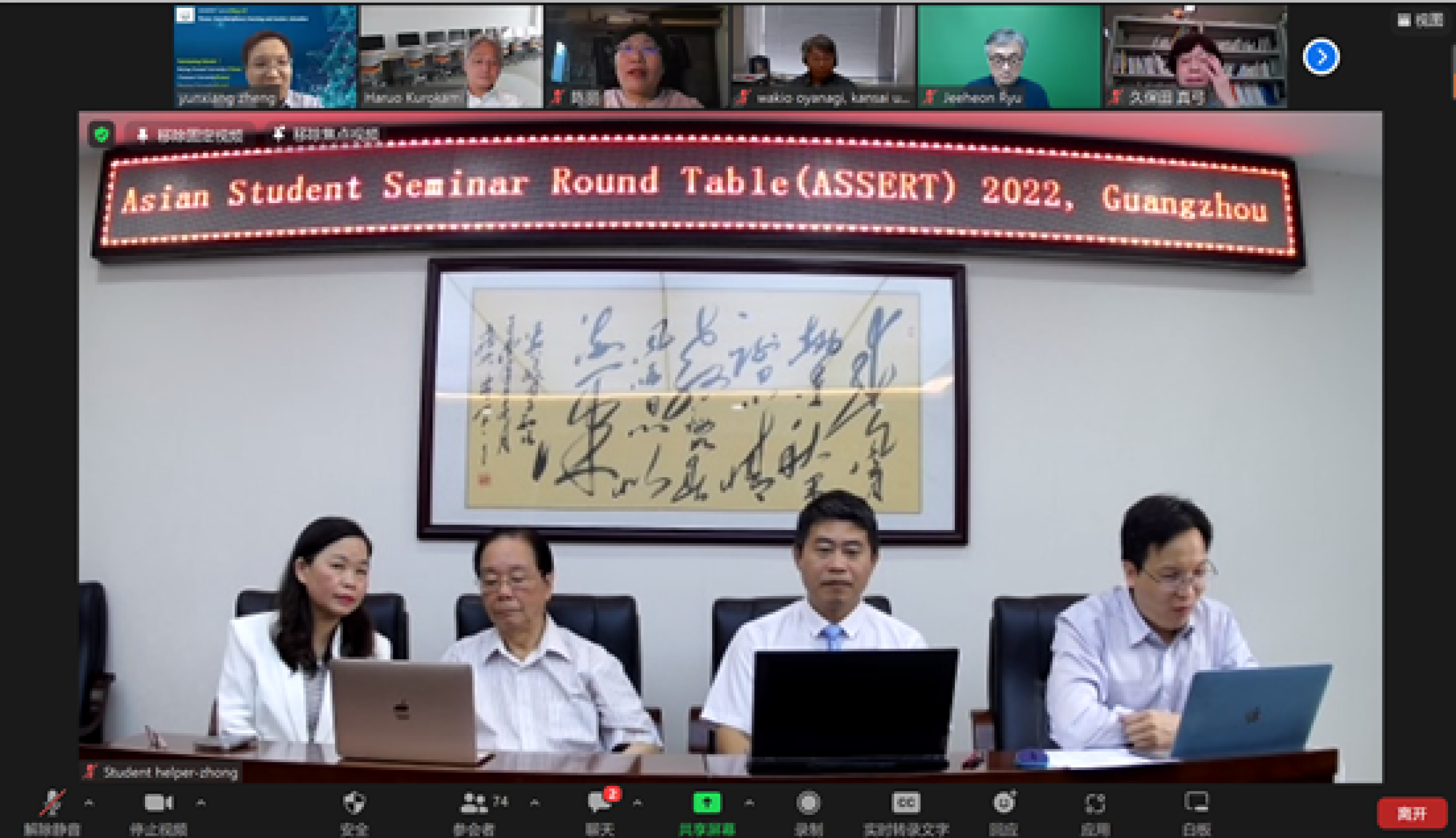 Professor Zhang Xuebo, dean of the School of Information Technology in Education, gives an opening speech.
Li Kedong, a leading figure in the discipline of Educational Technology in China, and Zhang Xuebo, dean of the school of Information Technology in Education, attended the opening ceremony and delivered opening speeches. The representatives of each university then made thematic reports, sharing their experience and insights on interdisciplinary learning and teacher education.
Also at the seminar, there were eight parallel sessions in the seminar, in which representatives from different universities made academic presentations and shared their views on topics such as "Digital Learning and Smart Learning", "Teacher Professional Development", "Interdisciplinary Learning" and "Transnational Education and Special Education", and the judges interacted and commented on them.
During the closing ceremony, 13 Young Scholar Excellence Awards (Outstanding Paper Awards) were awarded to students with outstanding performances.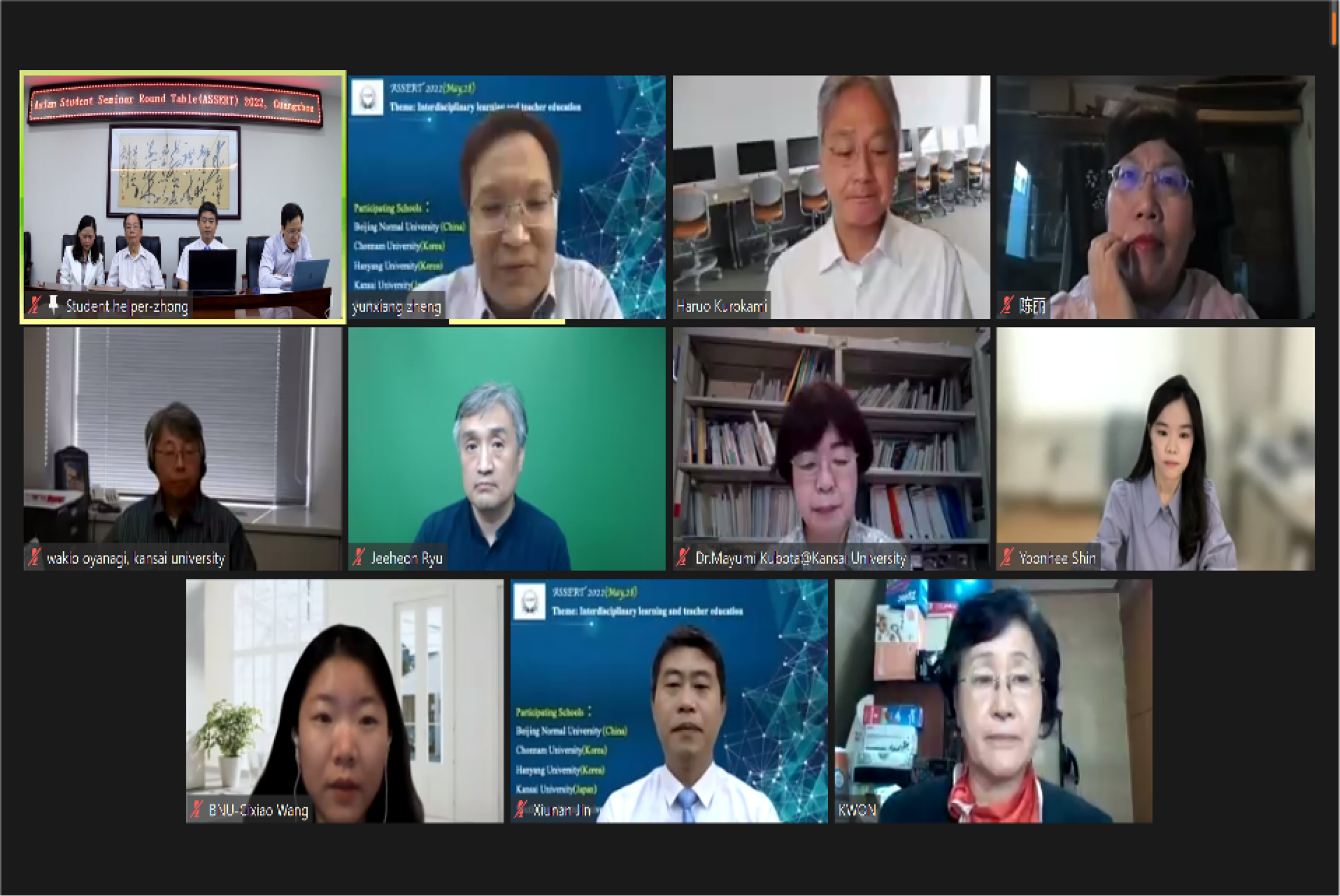 The group photo on the ASSERT 2022 in Educational Technology.
Founded in 2012, the ASSERT has become an international exchange platform for Asian students majoring in educational technology. The initiators are Professor Kenichi Kubota from Kansai University (Japan), Professor Sungho Kwon from Hanyang University (Korea), Professor Chen Li from Beijing Normal University and Professor Li Kedong of South China Normal University respectively. The next seminar will be undertaken by Beijing Normal University.
---
Source from the School of Information Technology in Education
Translated by Ge Huafei, Yang Yi
Proofread by Edwin Baak
Edited by Li Jianru
What to read next: