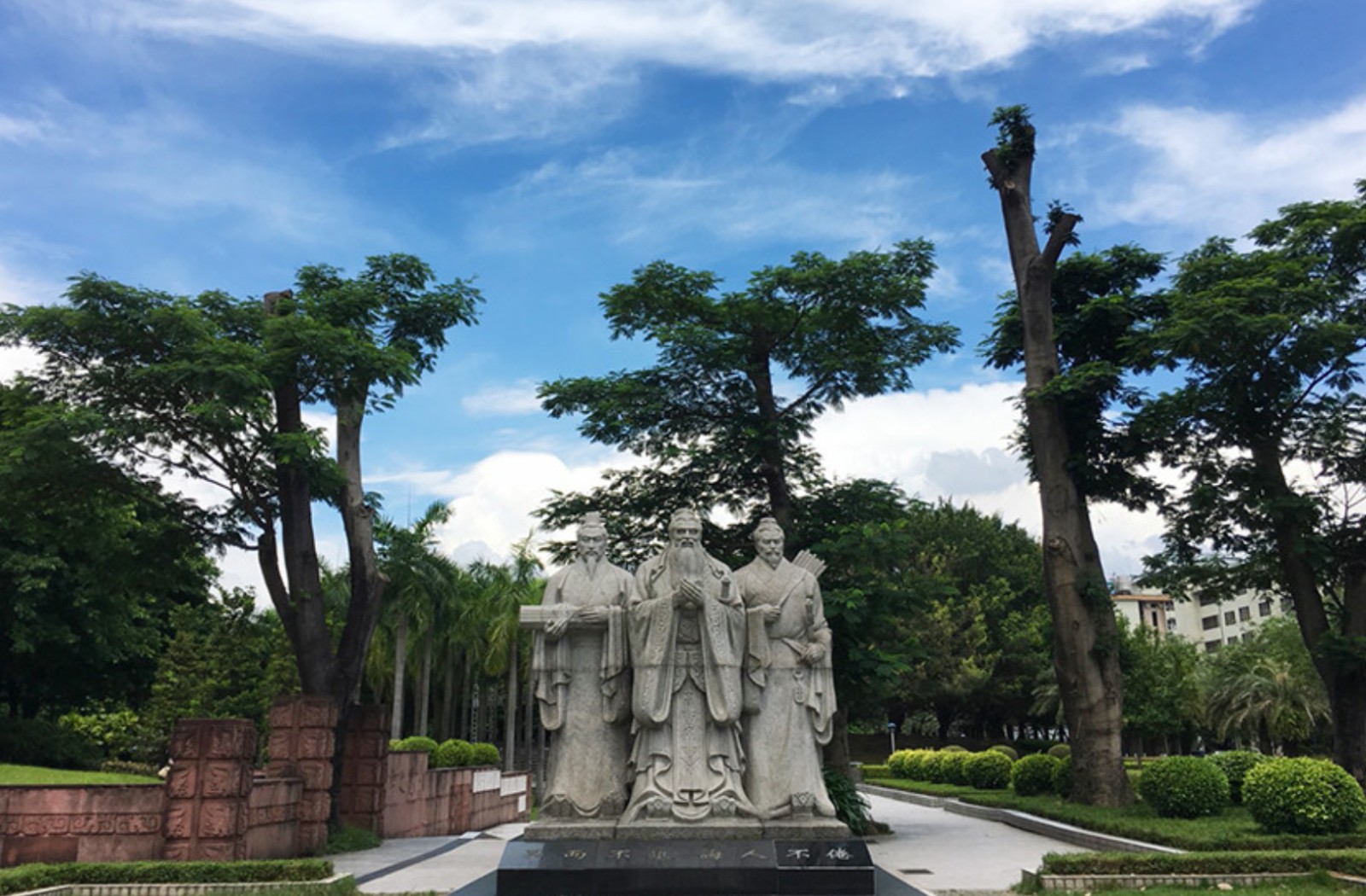 Li Hong, a professor of the School of Psychology at SCNU, was elected as one of the two chief experts on the first expert advisory panel of the Chinese Psychological Society (CPS) in May, 2022. The other is Fu Xiaolan from the Institute of Psychology of Chinese Academy of Sciences.
Under the guidance of the China Association for Science and Technology, the Expert Panel of the Psychological Society aims to provide high quality and timely reference information for the government administration as the decision-making consultancy work becomes more comprehensive and systematized. It consists of 19 experts including 2 chief experts from various fields, such as social psychological services, emergency management and occupational mental health.
The establishment of the expert team is of great significance. It should actively play a role in leading the results of psychology think tanks to serve national strategic needs and revitalize development, said Li Hong at the first meeting of the panel, which was held through Tencent Meeting platform on May 6.
Also at the meeting, members of the expert team had a lively discussion about the 2022 annual consultation project, entitled "psychological adjustment and behavior control strategies under normalized conditions of epidemic prevention and control". The project will conduct research and consultancy studies on issues such as mental health identification and intervention, psychosocial risk prevention and mitigation, and make effective suggestions for scientific decision-making in relevant departments.
In recent years, the Chinese Psychological Society has provided consultation on a series of work topics, such as comprehensive poverty eradication and rural revitalization, ecological civilization construction, etc. The research and consulting results from the expert team have effectively promoted the government's specific deployment and initiatives in related fields.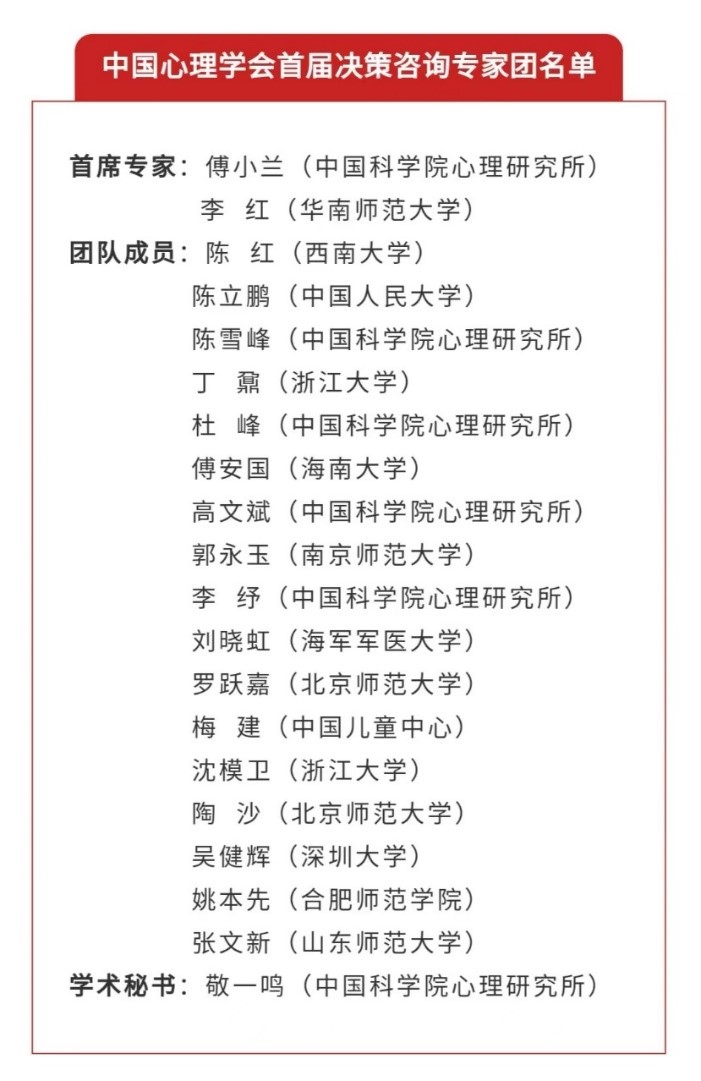 Membership of the first expert advisory panel of the Chinese Psychological Society, 2022.
---
Source from School of Psychology SCNU

Translated by Ge Huafei, Yang Yi
Proofread by Edwin Baak
Edited by Li Jianru
What to read next: