The opening ceremony of the Norwegian Cultural Exchange Exhibition was held in the Cultural and Artistic Space of the SCNU library on the Shipai campus on May 13. It is the first stop of a series of graphic exhibition activities on People-to-People Exchange and Mutual Learning campus wide.
Given that the success of the Beijing Winter Olympics Games has attracted more Chinese people to focus on winter sports with Norway being a powerhouse in winter sports, this exhibition aims to help teachers and students learn more about foreign culture, enhance intercultural communication and broaden their international views.
The exhibition is divided into six parts: the Overview of Norway, Winter Sports, Norwegian Cuisine, Norwegian Architecture, Green Norway and the introduction of European key international exchange student program at SCNU, which allows students to know more about Norway. The library on the University Town campus will also hold a series of activities including a knowledge-sharing meeting of Norwegian human geography and a Norwegian literature book fair, so as to promote students' understanding of Norwegian culture.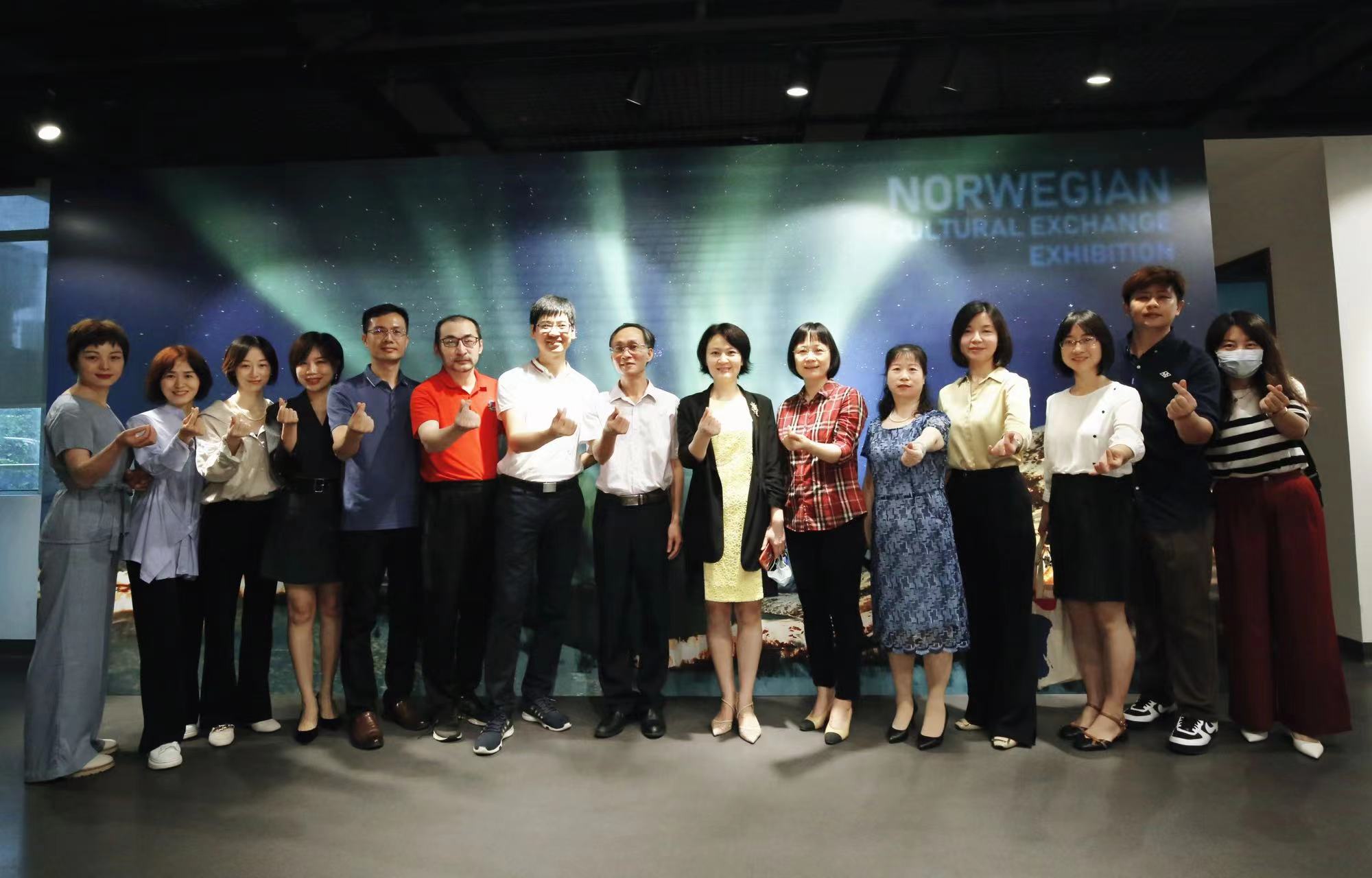 The participants engage in the opening ceremony of the exhibition, with the background panel showing the symbolic scenery of Norway: the aurora.
The exhibition will be on tour around the libraries of Shipai campus, University Town campus and Nanhai campus from May 13 to June 20, jointly held by the school library, the Publicity Department and the Office of International Exchange and Cooperation. With cooperation of the Norwegian Consulate General in Guangzhou, the exhibition introduces many things such as Norwegian winter sports and literature and art to teachers and students in a vivid way.
---
Source from SCNU News Center
Translated by Lin Yingtong, Zou Shan
Proofread by Edwin Baak
Edited by Li Jianru
What to read next: