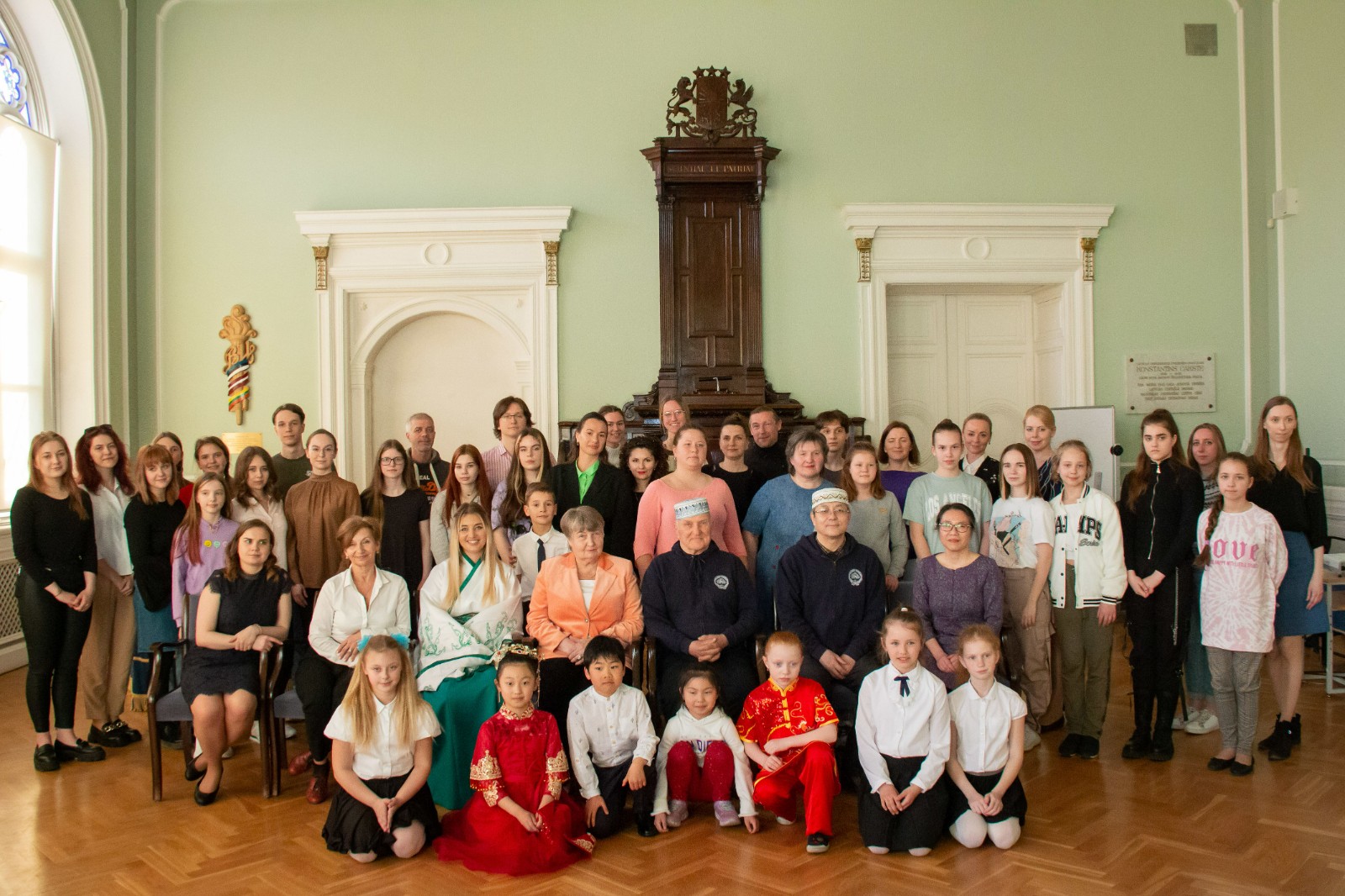 About 100 Chinese language enthusiasts gathered in Riga, capital city of Latvia, to celebrate the 13th United Nations International Chinese Language Day on April 22.
The activity, themed on "Chinese Language: Together for a Bright Future" was organized by the Confucius Institute at the University of Latvia and its alumni association. The celebration features a series of performances and interactive activities related to Chinese culture, including martial arts and lion dances, choral and solo singing, poetry and short text recitation and themed-song video specially elaborated by the Confucius Institute.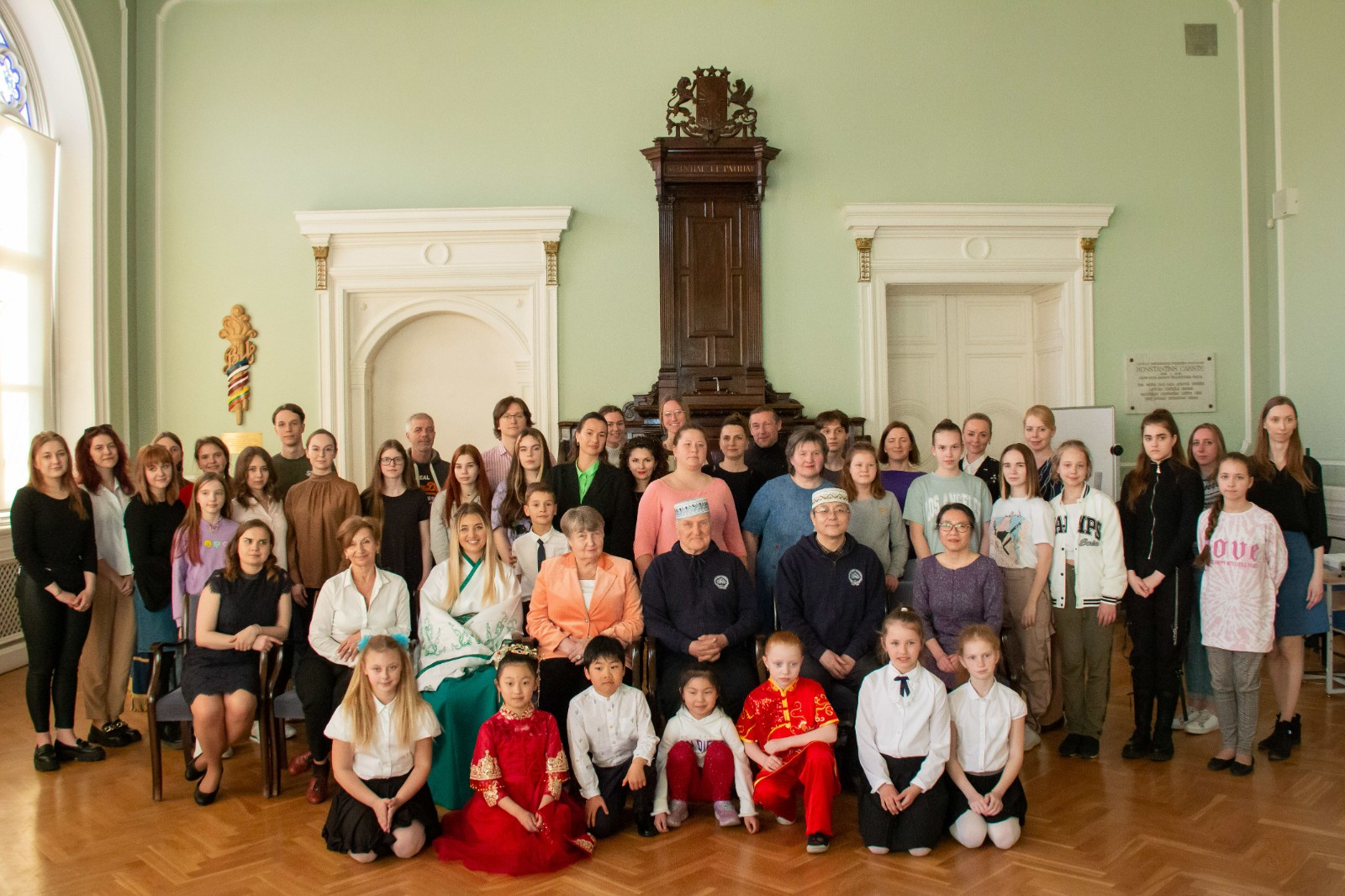 About 100 Chinese language enthusiasts participate in the event, both as performers and spectators.
In the opening remarks, Professor Peteris Pildegovics and Professor Shang Quanyu, Latvian and Chinese directors of the Confucius Institute at the University of Latvia, briefly introduced the origin and development of the Chinese Language Day in their speeches. They said that the International Chinese Language Day has become a grand festival for Chinese language learners around the world since the United Nations designated Gu Yu Day (Grain Rain-6th solar term) as the "United Nations Chinese Language Day" 13 years ago. "We sincerely wish the flower of Chinese language blooms brilliantly on the bank of Daugava River and the shore of Baltic Sea!" they said.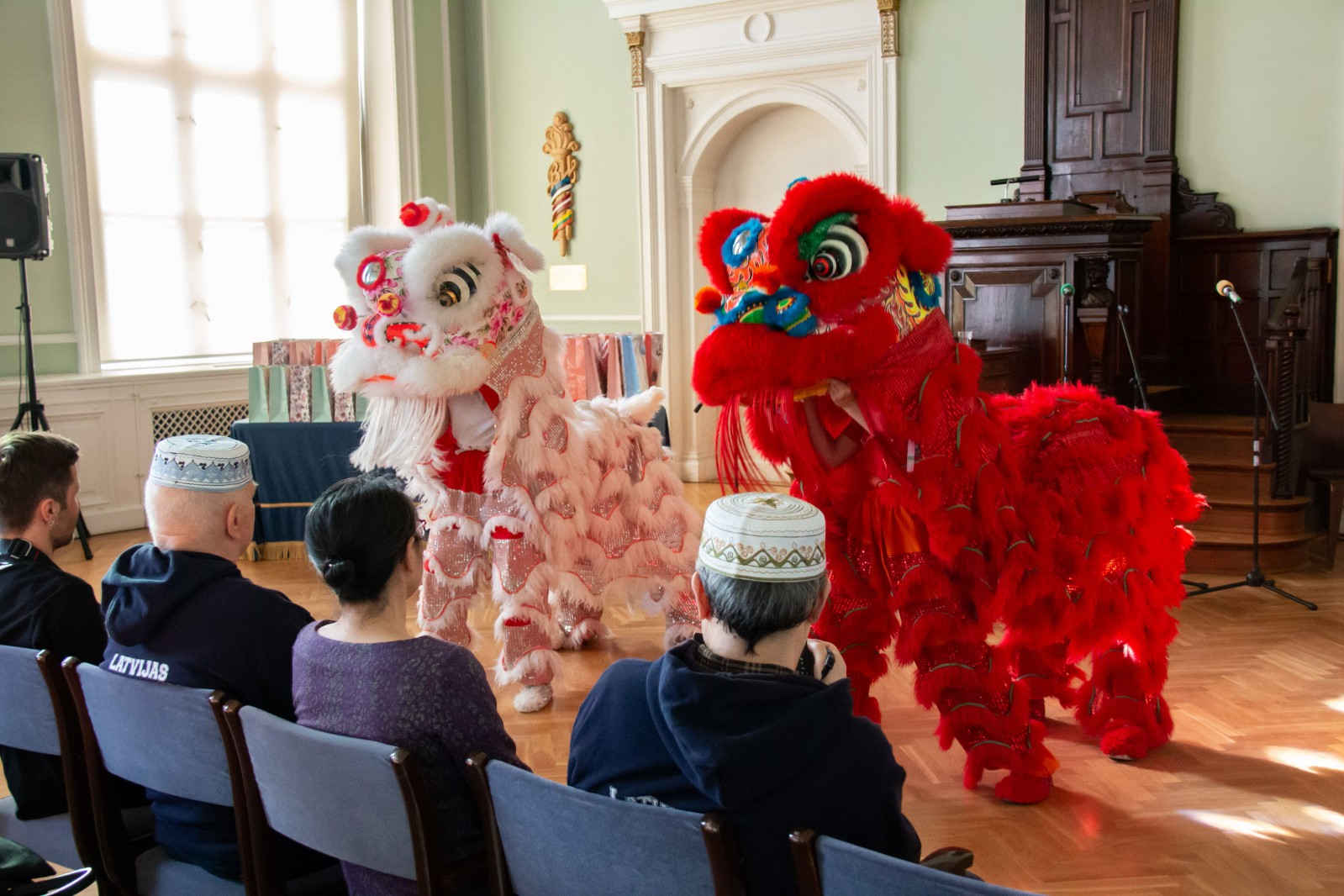 The celebration performances kick off with lion dances and martial arts by students from the Latvian Sports Wushu Federation and Riga Martial Arts Academy.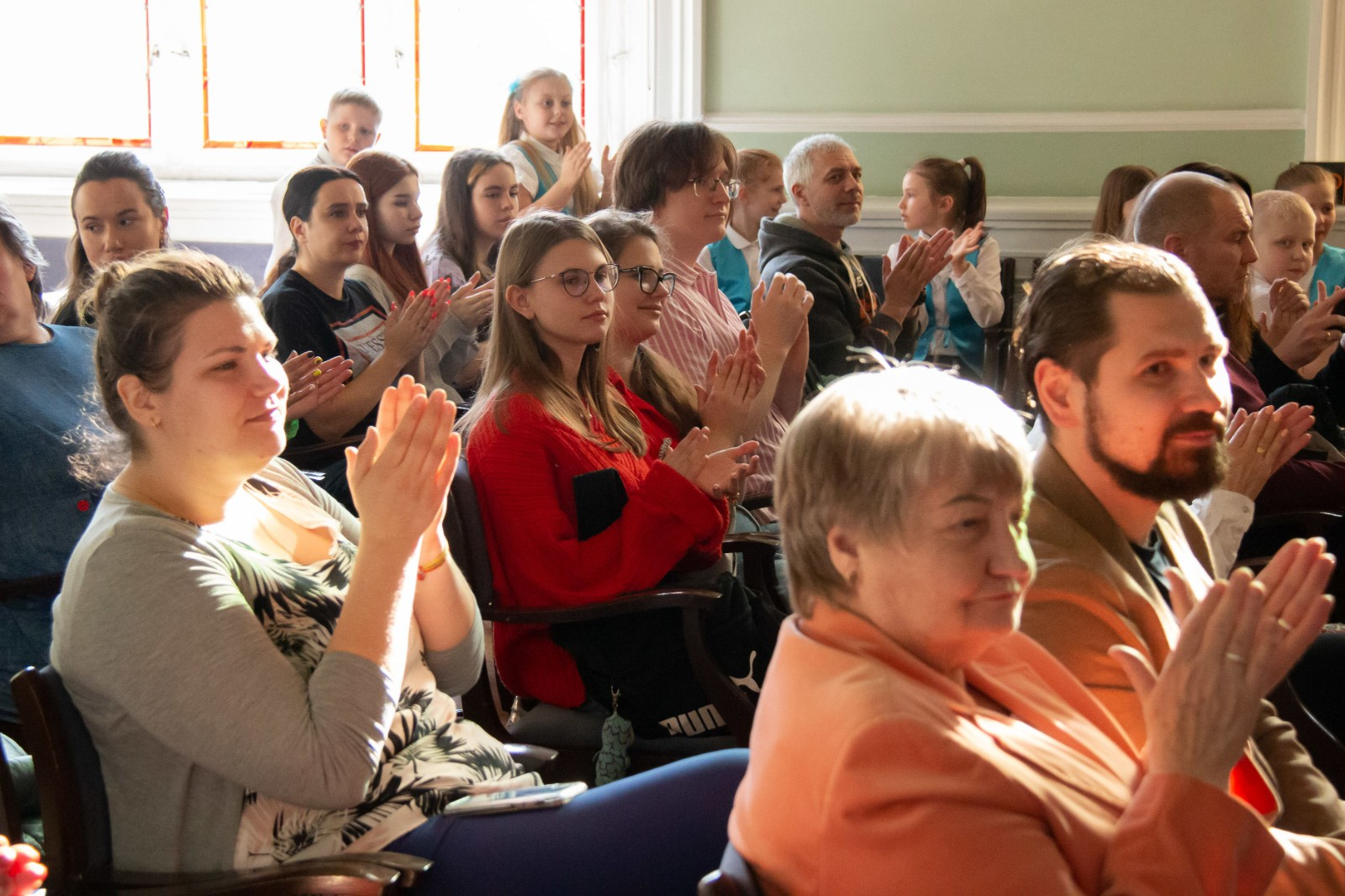 The audience claps for the performancers.
To celebrate International Chinese Day, the organizers have also created a series of themed-songs such as "International Chinese Teachers' Song", "Learning Chinese Language and Enjoying Chinese Culture", "Chinese Flower Blooms on the Bank of Daugav River", and "United Nations Chinese Language Day". These four songs were also selected for the Chinese Language Day showcase by the Center for Chinese and Foreign Language Exchange and Cooperation and the Chinese Plus.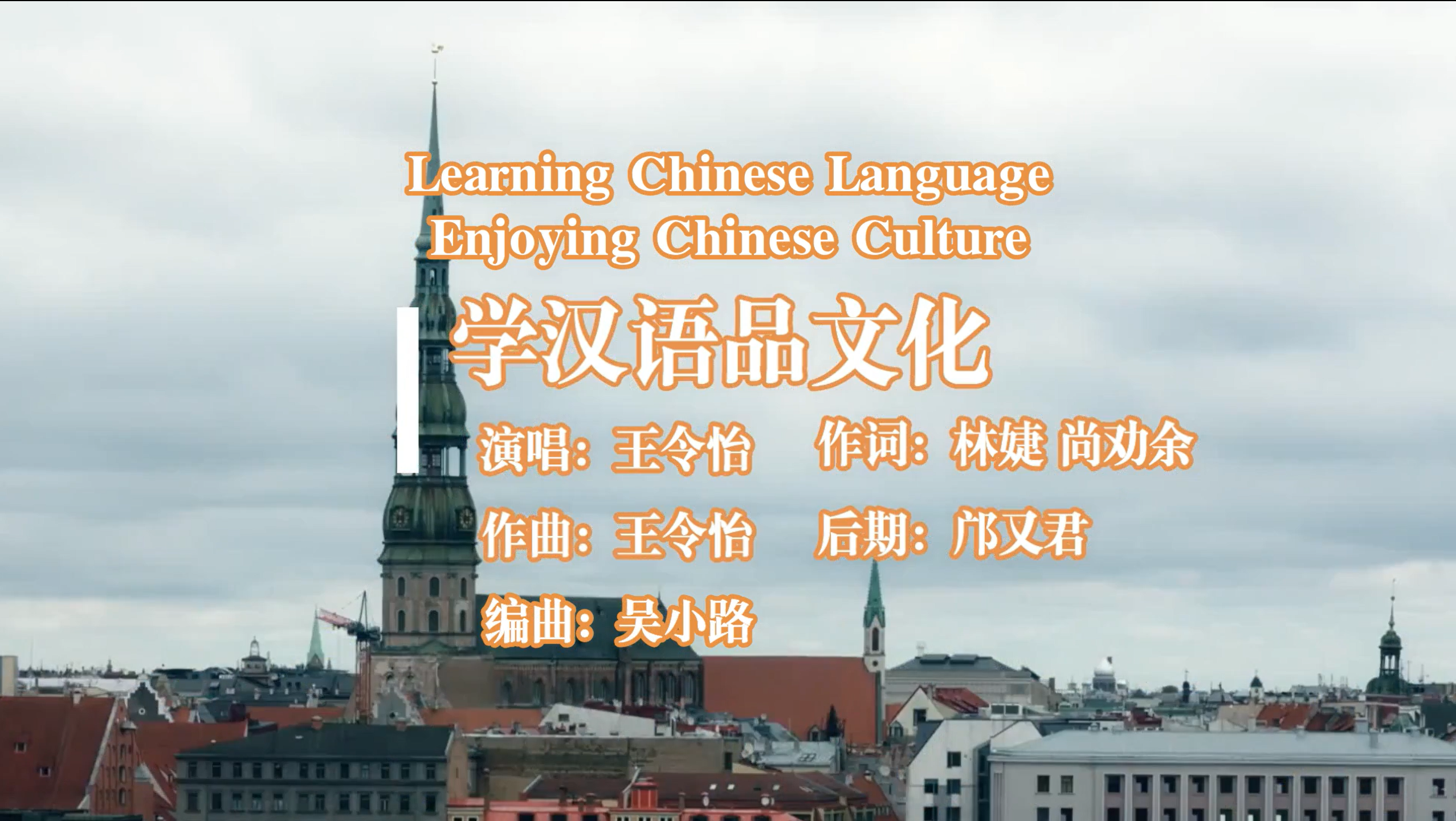 The song called "Learning Chinese Language and Enjoying Chinese Culture" depicts a scenario that students are learning Chinese enjoyably and expresses students' interests in Chinese culture.
In addition, there were two "Interesting Chinese" game quizzes during the celebration. Questions included "When is the United Nations Chinese Language Day?"; "How many syllables are there in Chinese language?"; "How many ethnic groups are there in China?"; "What is China's national treasure animal?" etc. Many people in the audience raised their hands enthusiastically and answered the questions in this special session.
This grand celebration, which integrated knowledge and fun, art and spectacle, came to an end with rejoice and Chinese food tasting. Chinese language is a bond between the people of China and Latvia, and a bridge for friendly exchanges between the two countries. May the friendship between China and Latvia last forever!
The Confucius Institute at Latvia University, co-established by South China Normal University and the University of Latvia, was founded in November 2011. It is the only authorized institution of the People's Republic of China for teaching Chinese language and Chinese culture in Latvia.
[Video/ Xinhua News Agency]
See more on: http://www.ci.lu.lv/?p=5789
http://www.ci.lu.lv/?p=5802&lang=en&msclkid=5e23e202c6c111ec8c9395a0123e4896

---
Source: SCNU News Center, Confucius Institute at Latvia University
Translated by Chen Sitong, Yang Yi
Proofread by Edwin Baak
Edited by Li Jianru
What to read next: