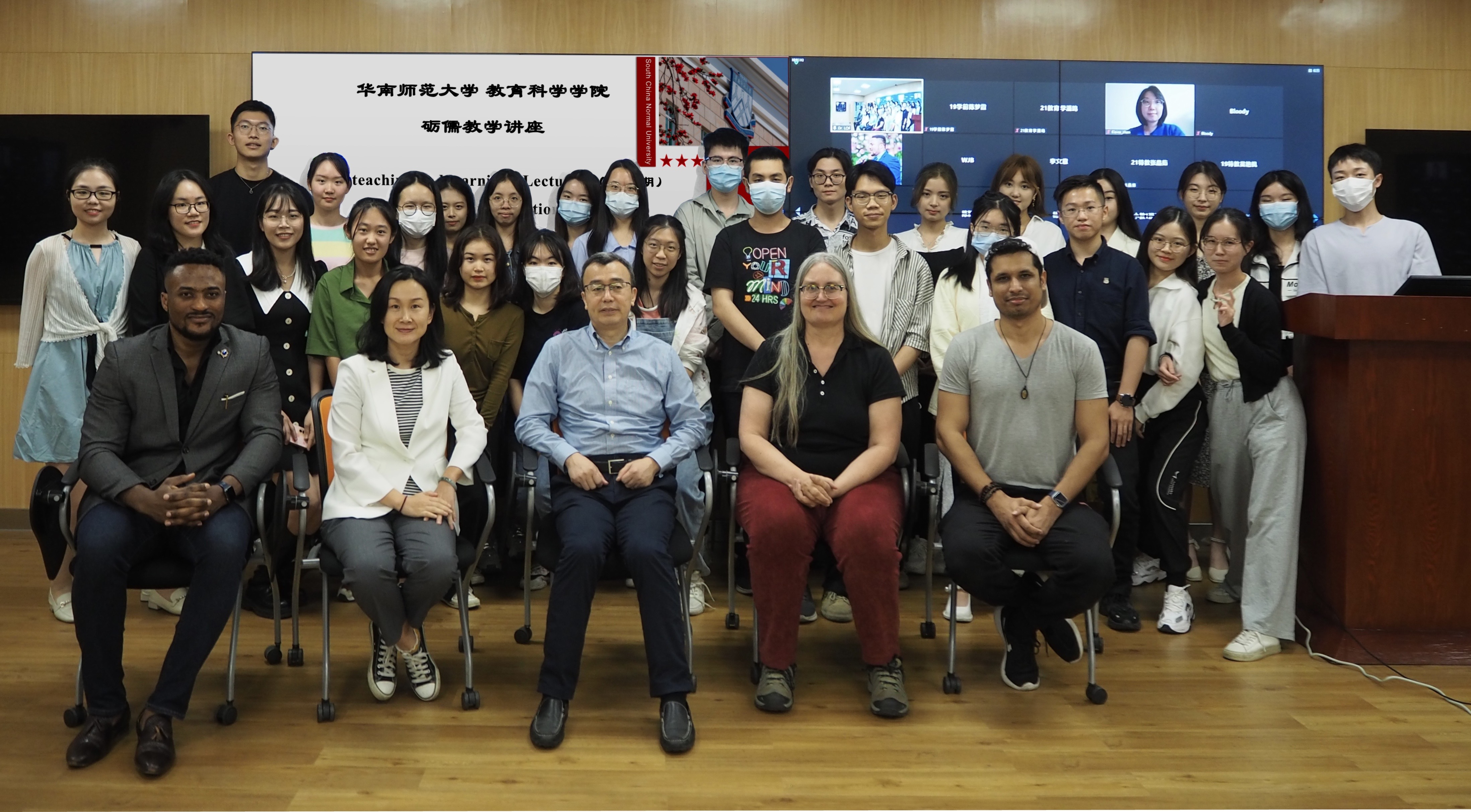 An international on-line course introduced from Finland was launched on April 16. The course aims to further broaden the international perspective of teacher training for students of SCNU, and promote better connectivity of teaching platforms at home and abroad.
The course titled "Innovation in Basic Education Pedagogy – the case of Finland" is the first one of the SCNU's branded "Liru teaching and learning" lecture series , which focuses upon the current frontier theory in basic education. Participants, including teachers and faculty and a number of students from the School of Education, attended the lecture at the Center for Teachers Development of SCNU.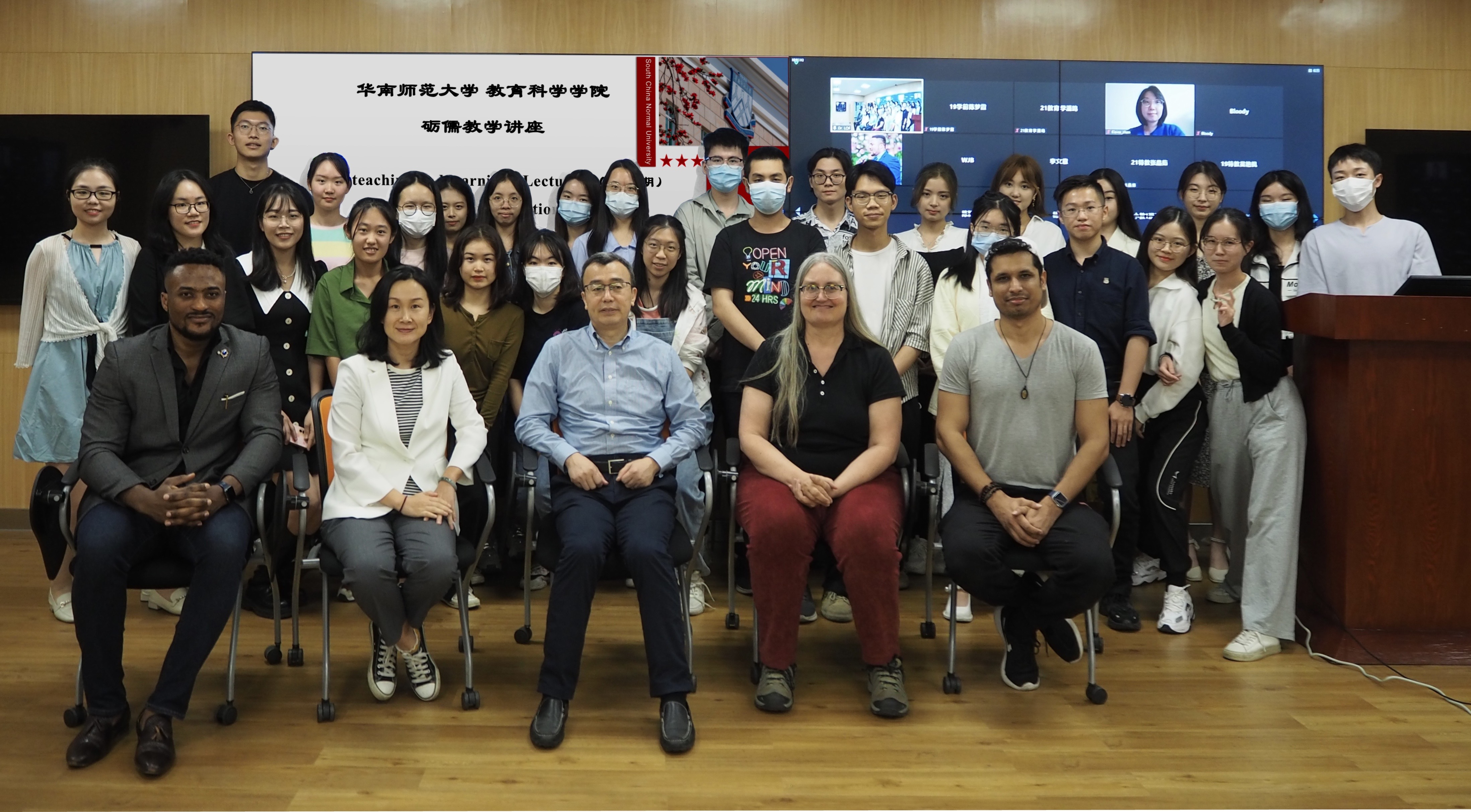 Teachers and faculty and students attend the lecture at the Center for Teachers Development, SCNU.
Jerrell Asbill, an education expert from Tampere University of Applied Sciences in Finland gave the lecture via video link. He first gave a brief introduction to Finnish education, and then had an in-depth presentation on the problems of traditional subject teaching in Finland and its development direction for the future.
He further pointed out that the traditional course teaching was difficult to adapt to the requirements of current labor market for talent training. Based on the current problems, he further clarified the seven key competencies for future citizens and the core skills in the 21st century needed in the future education. Moreover, he also shared the phenomenon-based learning (PHBL) theory by demonstrating its basic principles, theoretical models and teaching design with vivid examples.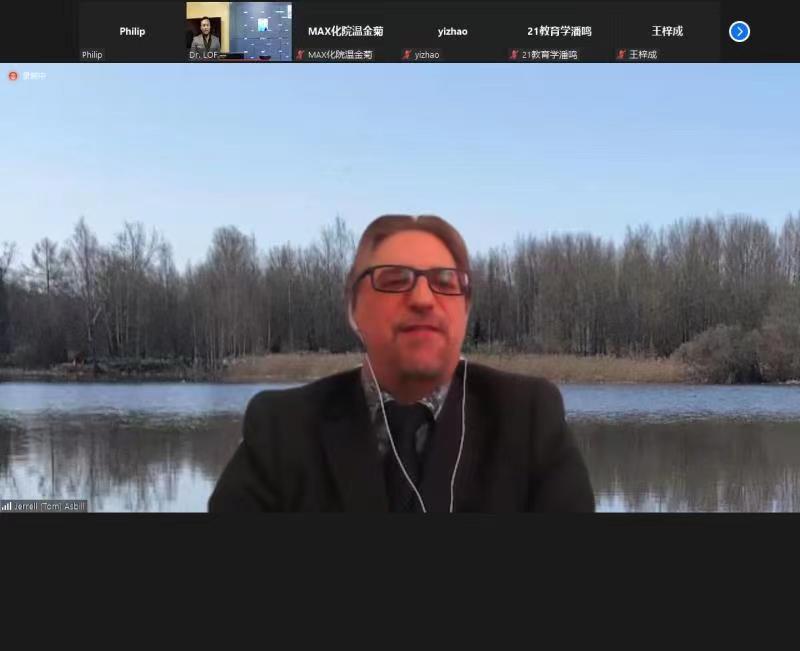 Jerrell Asbill lectures students on Finnish basic education.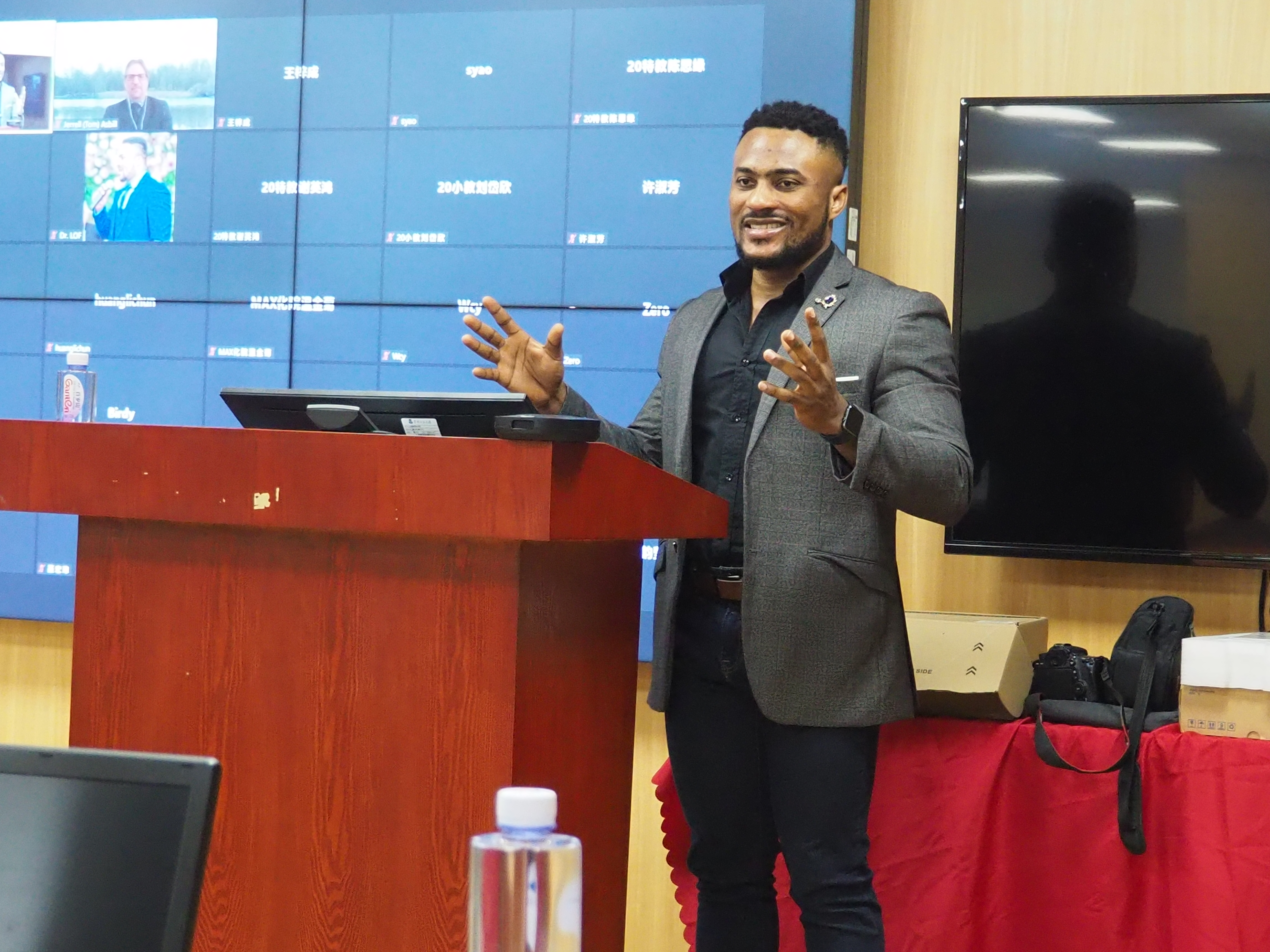 Frank O. Larbi, an associate researcher at the Institute of International and Comparative Education at SCNU, chairs the lead-in session in this lecture.
Jerrell Asbill's lecture has encouraged students to think, and sparked heated discussion about basic education reform. In the final interactive Q&A session, teachers and students shared and discussed with Jerrell Asbill on the PHBL project, including its design, implementation, teacher's role in guidance and what to do in the job, as well as the prospect of PHBL application in current on-line teaching in the context of COVID-19. In addition, Jerrell also gave detailed answers to students who raised their own confusion in the process of learning and practical teaching.
The Finland Basic Education on-line program was introduced by the Department of Education and the Office of International Exchange & Cooperation of SCNU in 2021 based on the international training needs of teacher training students. The series of courses covers knowledge from phenomenon-based learning and teaching, STEAM teaching, teaching assessment in basic education and so on.
At present, this project has provided both on-line and classroom-based courses in English to students participating in the "Excellent Teacher Training Program" from 12 disciplines in SCNU, encouraging teacher training students to study the frontier theory of world-class basic education and improve their ability of theoretical research and teaching.
---
Source: SCNU News Center

Translated by Yang Yi, Shen Jiatong
Proofread by Edwin Baak
Edited by Li Jianru
What to read next: