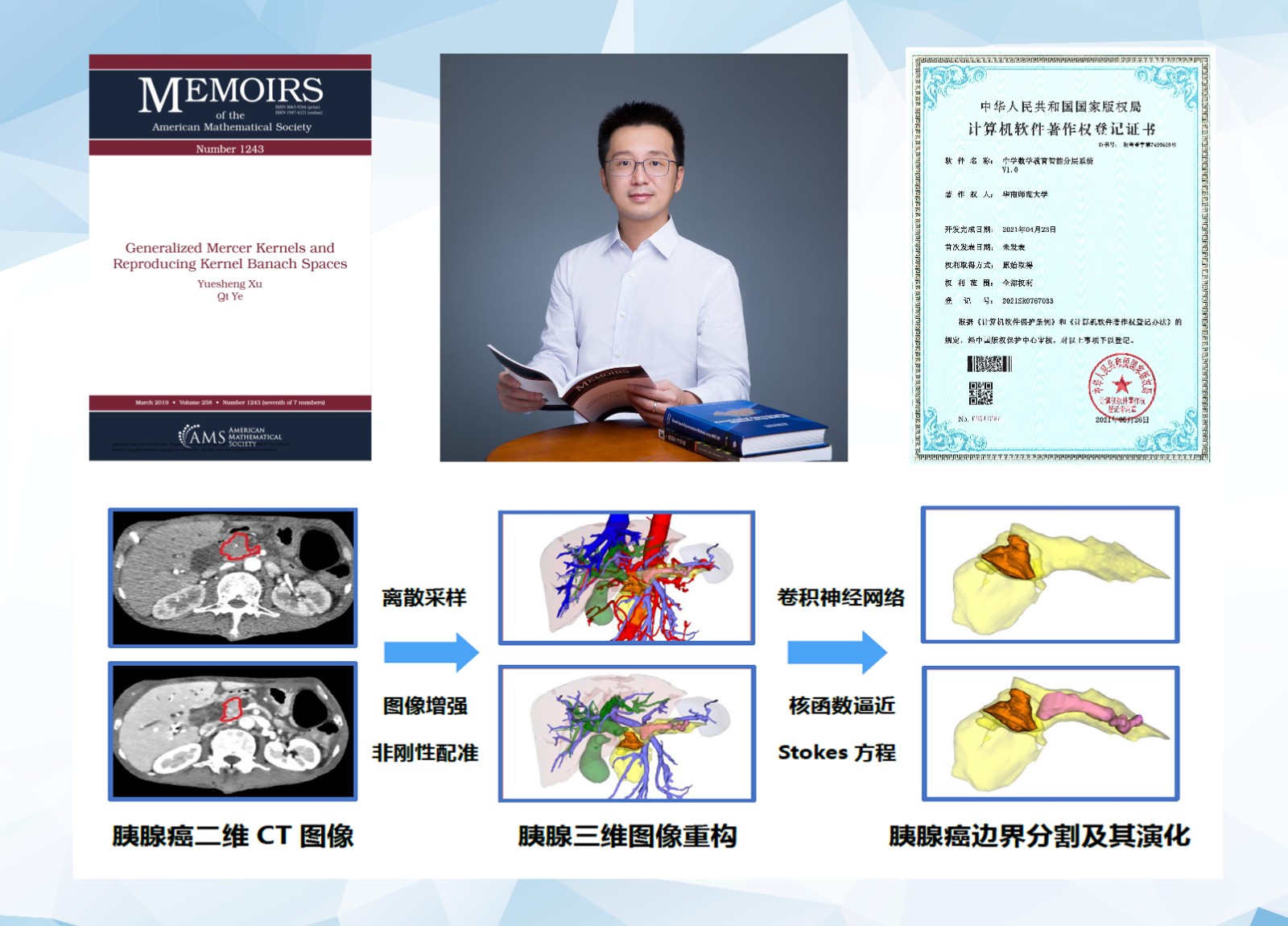 Ye Qi, a professor of the School of Mathematical Sciences of SCNU, was interviewed by CMG Radio the Greater Bay. The program was broadcast on October 8.
The "CMG Radio the Greater Bay" is a national-level radio station launched by the China Media Group. Aiming to deliver news on business, entrepreneurship, employment, and entertainment to a primarily young audience, the platform assists to give full play to the comprehensive advantages of the Greater Bay Area (GBA).
In the interview, Professor Ye, briefly introduced the latest research of the Laboratory for Machine Learning and Computational Optimization at SCNU, which focuses on studying the mathematical theory of machine learning methods.
He also expounded the research project results of his recent study at SCNU and the Guangdong-Hong Kong-Macao Greater Bay Area Applied Mathematics Center on abstract theories and concert algorithms including approximation theorem, Artificial Neural Networks (ANNs), Support Vector Machine (SVM) and image registration, aimed at helping to explore the big data application in the educational and medical field.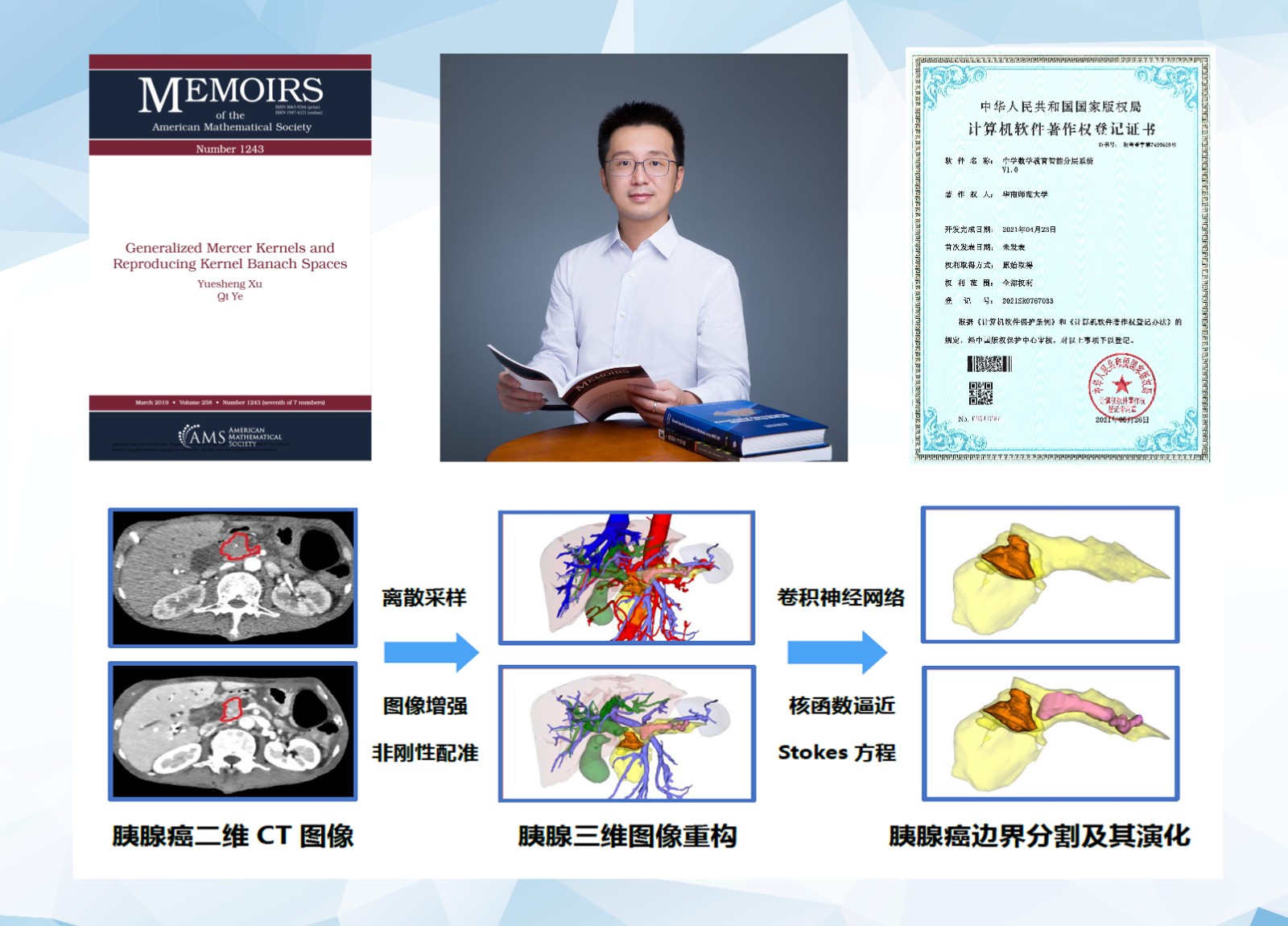 Applied mathematics researches by Professor Ye Qi.
Professor Ye stood with China and empathized with Chinese people throughout his long-term study in a foreign country. Concerning the development of the discipline of Applied Mathematics in China, he gave up his teaching position at the Illinois Institute of Technology and started a new career at SCNU, his alma mater, after returning to the motherland in 2016.
Integrating his teaching with doing research, he insisted on removing the bottlenecks and expanding research scopes with concerted efforts. In 2019, he became the first computational mathematician in China to publish an article in the internationally authoritative journal Memoirs of the American Mathematical Society, about his discoveries entitled Generalized Mercer Kernels and Reproducing Kernels Banach Spaces, in which he proposed the Kernel-based Approximation Method and the Meshfree Method. This work has found practical application in medical imaging and cancer clinical analysis using big data.
He also mentioned that the positive policies towards further development of AI and other industries in the GBA as well as the construction of laboratories, are creating an atmosphere for innovation. With the support of the government, more and more technologists and elites will be engaged in the scientific development of the Guangdong-Hong Kong-Macao Greater Bay Area.
Ye's experience fully reflects the unbending innovative consciousness and patriotism of SCNU scientists. In the past, SCNU has actively integrated into the regional development and solved technical problems through research on the practical application of artificial intelligence and its related theories and algorithms.
To further embrace the development of the GBA, the School of Mathematical Sciences of SCNU will commit to fostering qualified personnel in mathematics with professional knowledge, hands-on practical ability and creativity for the technological take-off in China in the future, according to the source with the school.
Click to listen: https://ytweb.radio.cn/share/albumPlay?correlateId=1578343&columnId=15706068580008
---
Source from SCNU News Center, the School of Mathematical Sciences
Translated by Chen Menghan, Lai Xinran, Yang Yi
Proofread by Edwin Baak
Edited by Li Jianru
What to read next: