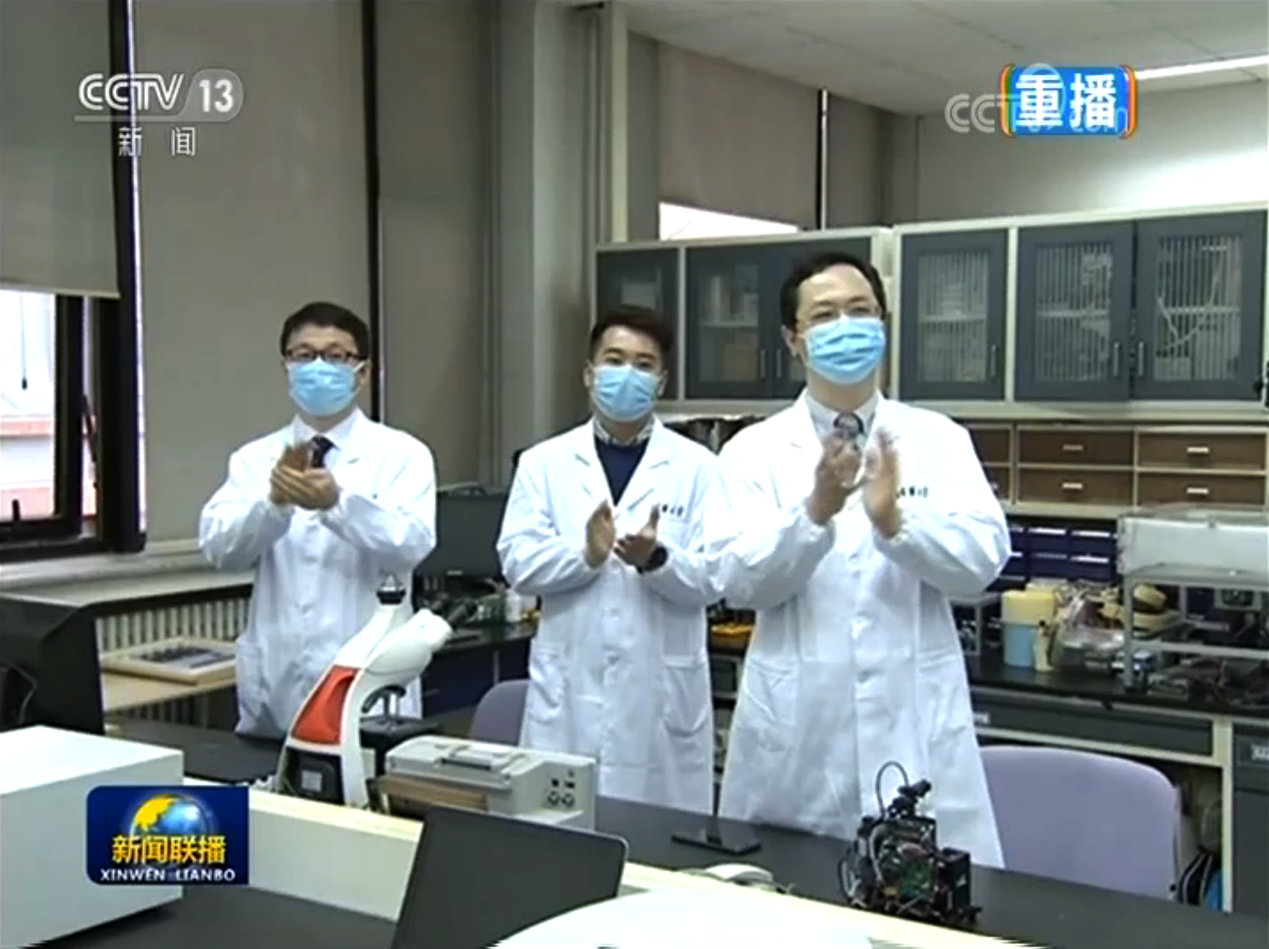 Earlier this month, General Secretary Xi Jinping visited the Laboratory of Systems Biology of the School of Medicine of Tsinghua University to inspect the latest progress in the scientific work on the epidemic caused by the novel coronavirus. During the inspection, Cheng Yichun, an alumni of SCNU, now a member of the research team, accompanied the tour and received an interview from CCTV.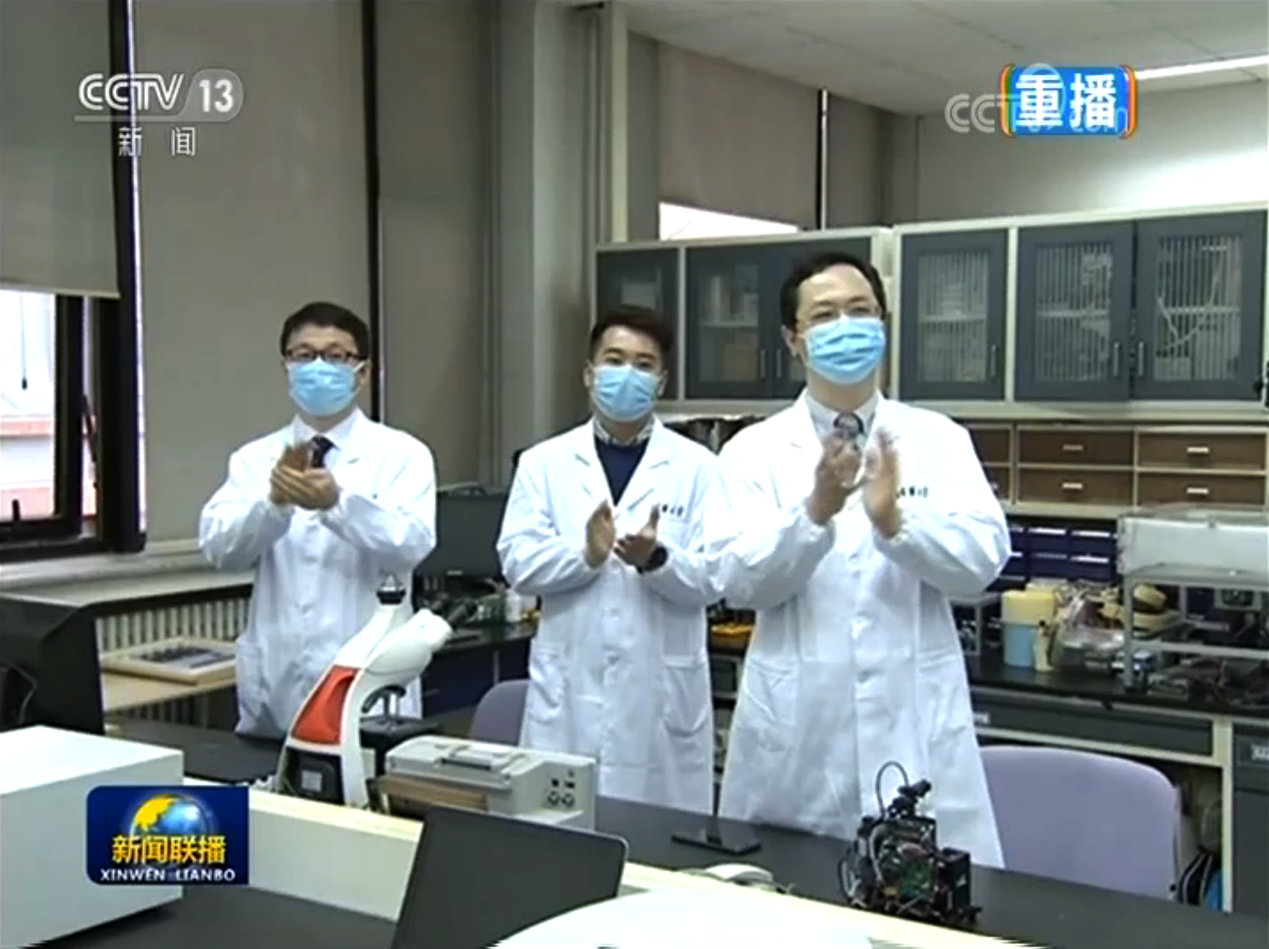 The research team (Cheng Yichun, middle) welcome General Secretary Xi Jinping's inspection.
"The special visit of General Secretary Xi makes me more determined to devote myself to the medical enterprise in China," Cheng Yichun said in the interview. "I will make greater efforts to contribute to the victory of this battle by producing more scientific achievements that can be directly applied to the front line of the epidemic."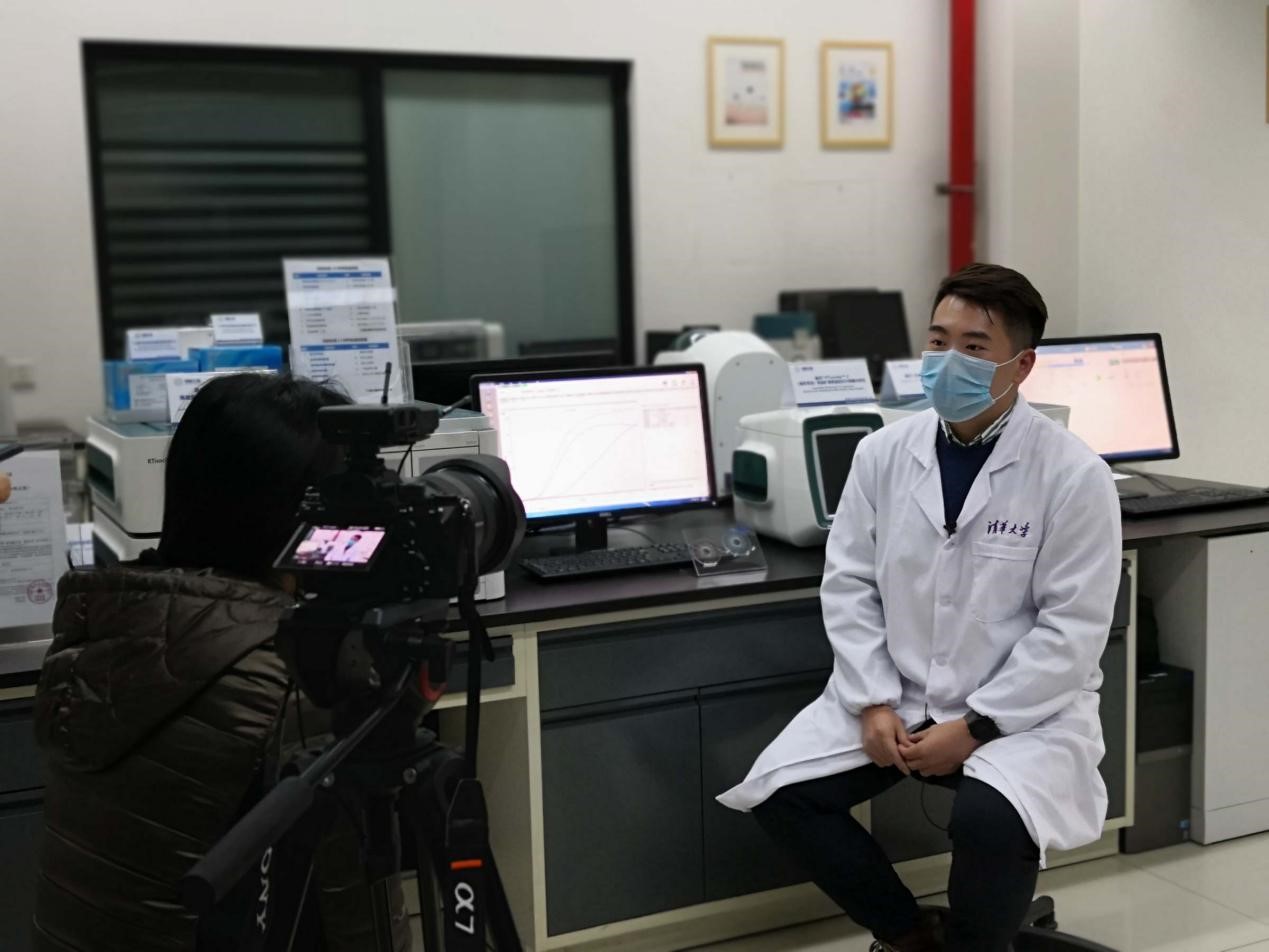 Cheng Yichun was interviewed by CCTV.
The research team, led by academician Cheng Jing, a professor and doctoral supervisor at the School of Medicine, Tsinghua University have been working round the clock to fight against the novel coronavirus pneumonia. Cheng Yichun is mainly engaged in the design and construction of novel coronovirus detection instruments.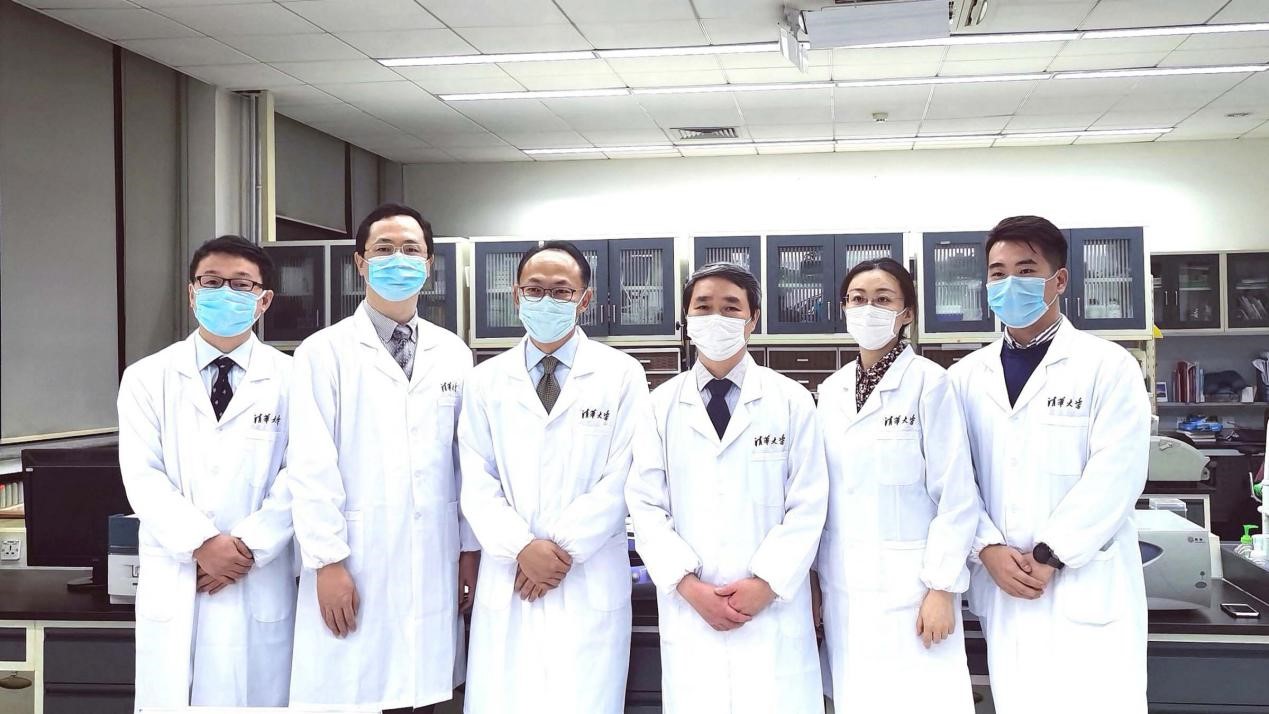 Key members of the research team led by academician Cheng Jing (thrid from left) of the School of Medicine of Tsinghua University
He said that he has always been very grateful for the cultivation by his alma mater, which supports the interdisciplinary development of undergraduates and provides a broad development platform for students.
Cheng Yichun majored in Optical Information Science and Technology at SCNU. During his undergraduate study, he participated in the "2.5 + 1.5" joint training program of SCNU and the Beijing Genomics Institute (BGI), and was later admitted as a direct doctoral student by the Department of Biomedical Engineering of the School of Medicine of Tsinghua University when he graduated in 2014.
Since 2010, SCNU and the BGI have jointly trained 48 undergraduates and concluded more than 300 other internships in the personnel training cooperation program. During the program, some of the undergraduates participated in publishing international high-level academic papers in Science, Nature Genetics and other periodicals. More than half of them were admitted to the University of the Chinese Academy of Sciences, Tsinghua University, Peking University, Westlake University, UCLA and other top universities.
---
Translated by Yang Yi
Proofread by Edwin Baak
Edited and reviewed by Li Jianru
What to read next: