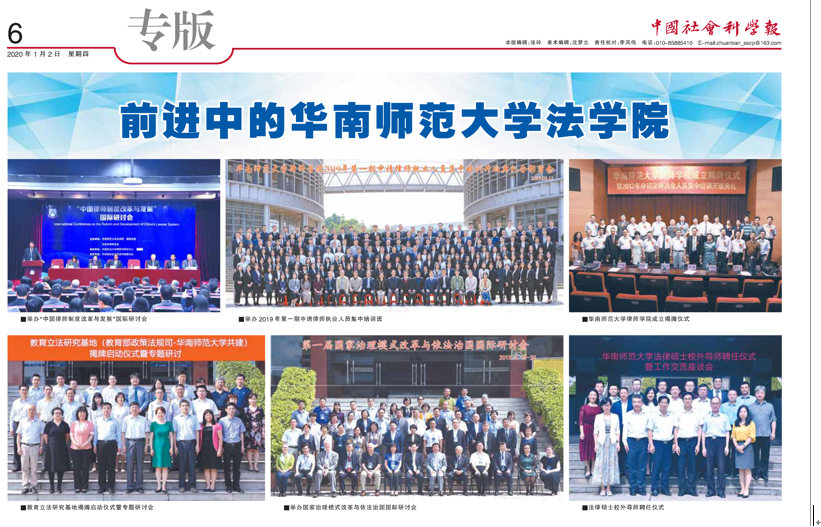 China Social Science Today, one of the most professional and well-known newspapers in the field of philosophy and social science in China published a special edition titled "Marching forward, the Law School of South China Normal University", hailing the school's achievements in its development, talent training, scientific research, academic activities and social services over the past three decades.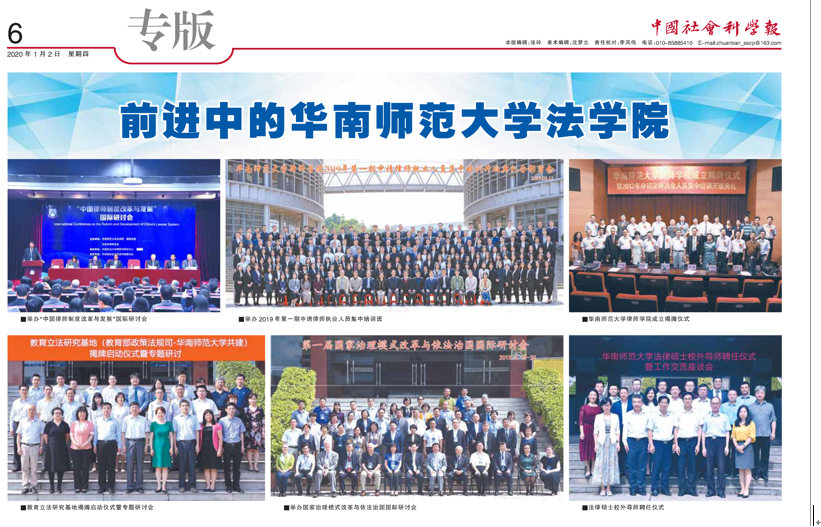 A special edition about School of Law, SCNU by China Social Science Today
School development
The School of Law of SCNU has been an influential center of law education and research in southern China since it began to enroll undergraduates in 1988. Steady progress was made year after year in discipline development. The establishment of three provincial-level research platforms in recent years provides solid foundations for further developing the discipline. They are, respectively, the "Guangdong Research Center on the Rule of Law in the New Era"(2018), "Guangdong Administrative Trial Case Research Base" and "Institute for Educational Law" (set up jointly with theMinistry of Education, 2019).
Group photo at the unveiling ceremony of the Institute for Educational Law in 2019
Talent training
By fully utilizing the school's advantages, the Law School has formed an organic mode of modern law undergraduate training combined with law study and teaching skills. Thanks to the teaching program, students have made great achievements in various national and provincial competitions, moot court competitions and national court debate contests.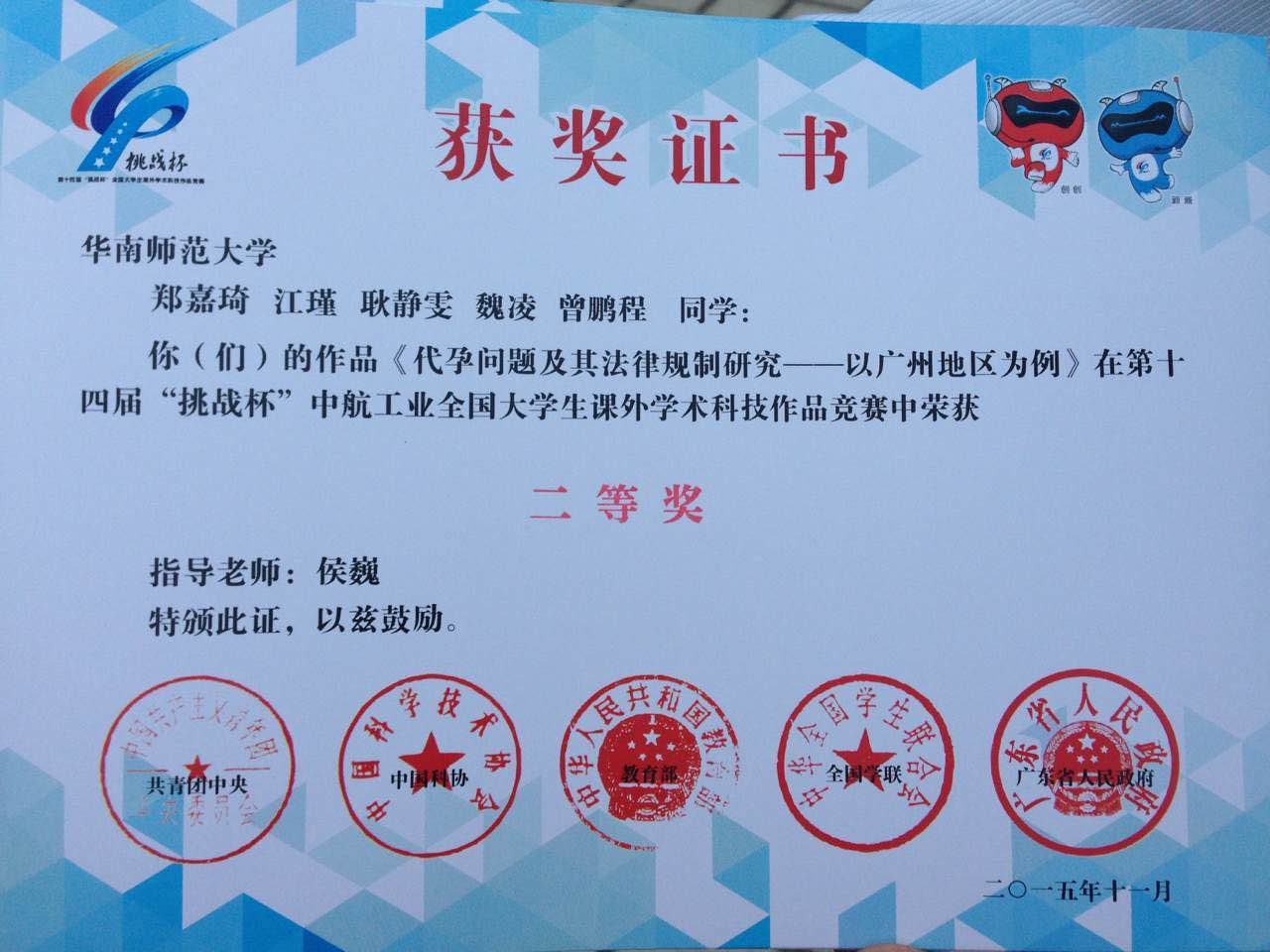 Students from the School of Law won second prize in the Challenge Cup
Scientific research
To deliver more high-quality research, the School of Law has taken a series measures to strengthen the top-level design of discipline development.Teachers of the school devote themselves to academic researchand have undertaken 83 scientific research projects over the past five years, including 25 projects at or above provincial or ministerial level. Various textbooks written by faculty members were published. Numerous academic papers have appeared in high-quality journals.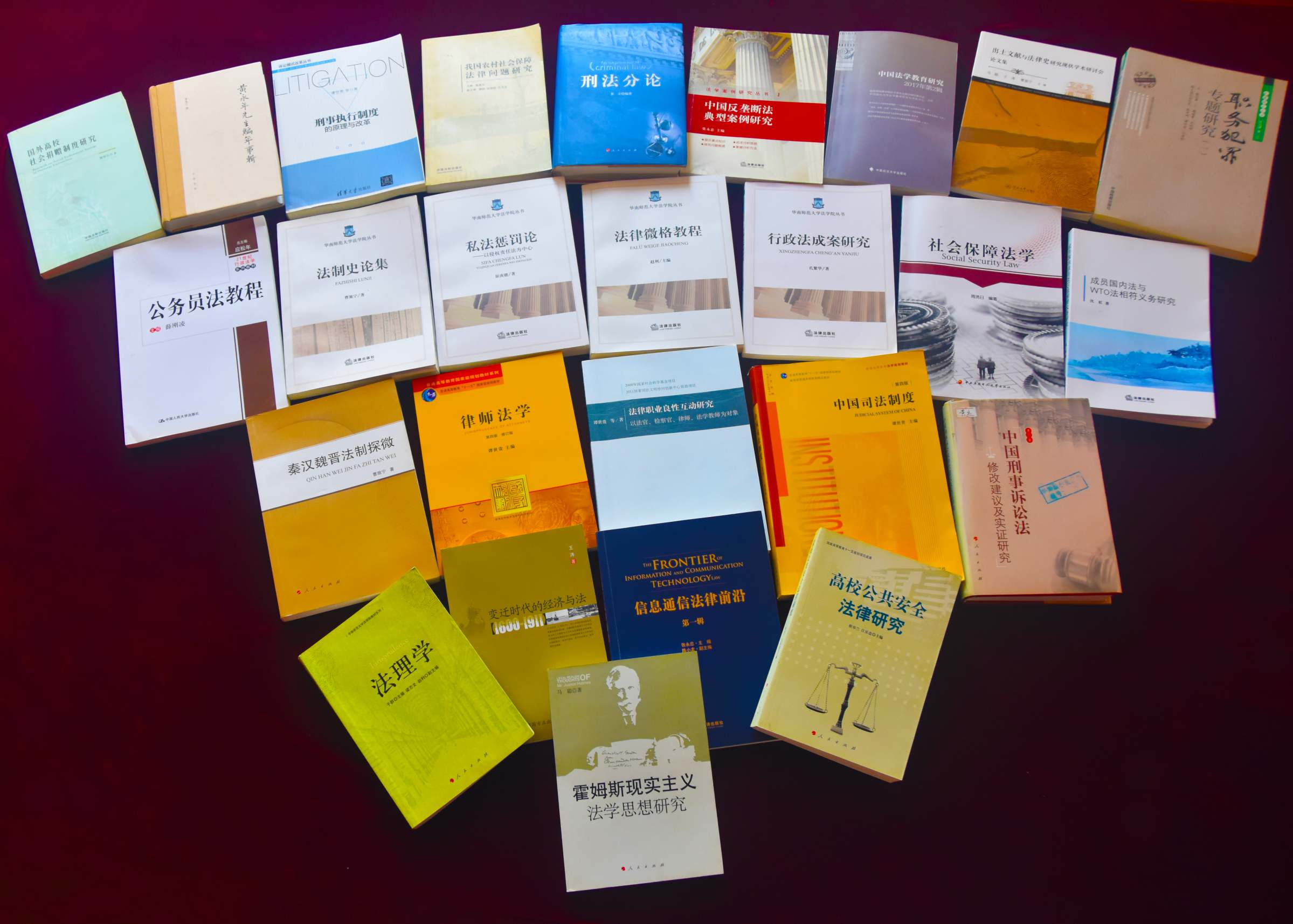 Published textbooks written by faculty members
Academic activity
Centering on thegoal of developing intoa high-level university, the academy introduced various exchange activities by "Bringing in" and "Going out". Holding academic conferences, inviting experts to give lectures, and hiring foreign lecturers are justsome examples.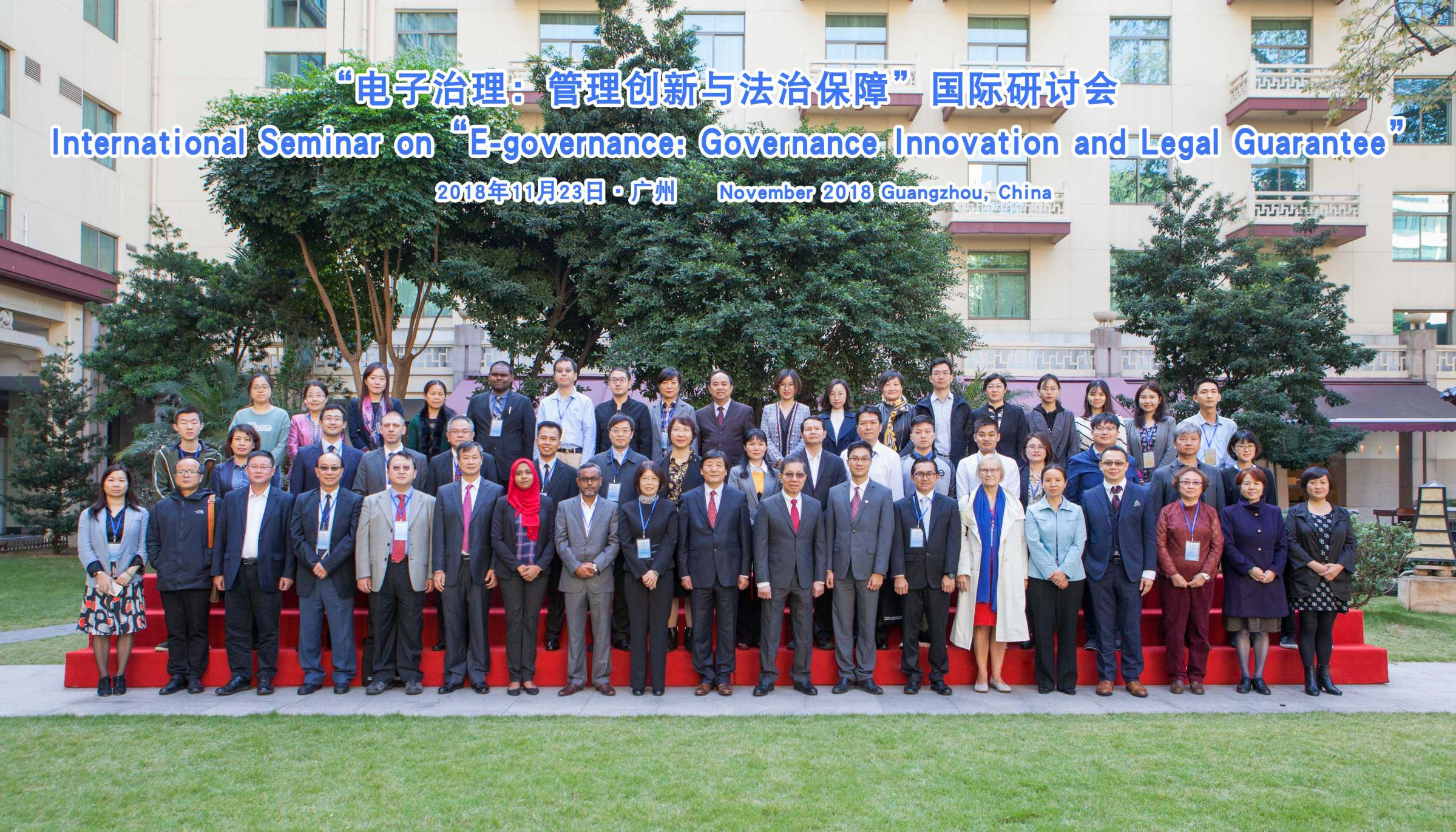 International Seminar on "E-governance: Governance Innovation and Legal Guarantee"
Social services
While doing a good job in scientific research and talent training, the school also gives full play to the advantages offered by its discipline, i.e. serving the rule of law, economic and social development in the Pearl River delta region, and providing strong talent and intellectual support for the establishment and strengthening of regional rule of law. All these down-to-earth practices are highly appreciated by members of society and have gained results in due course.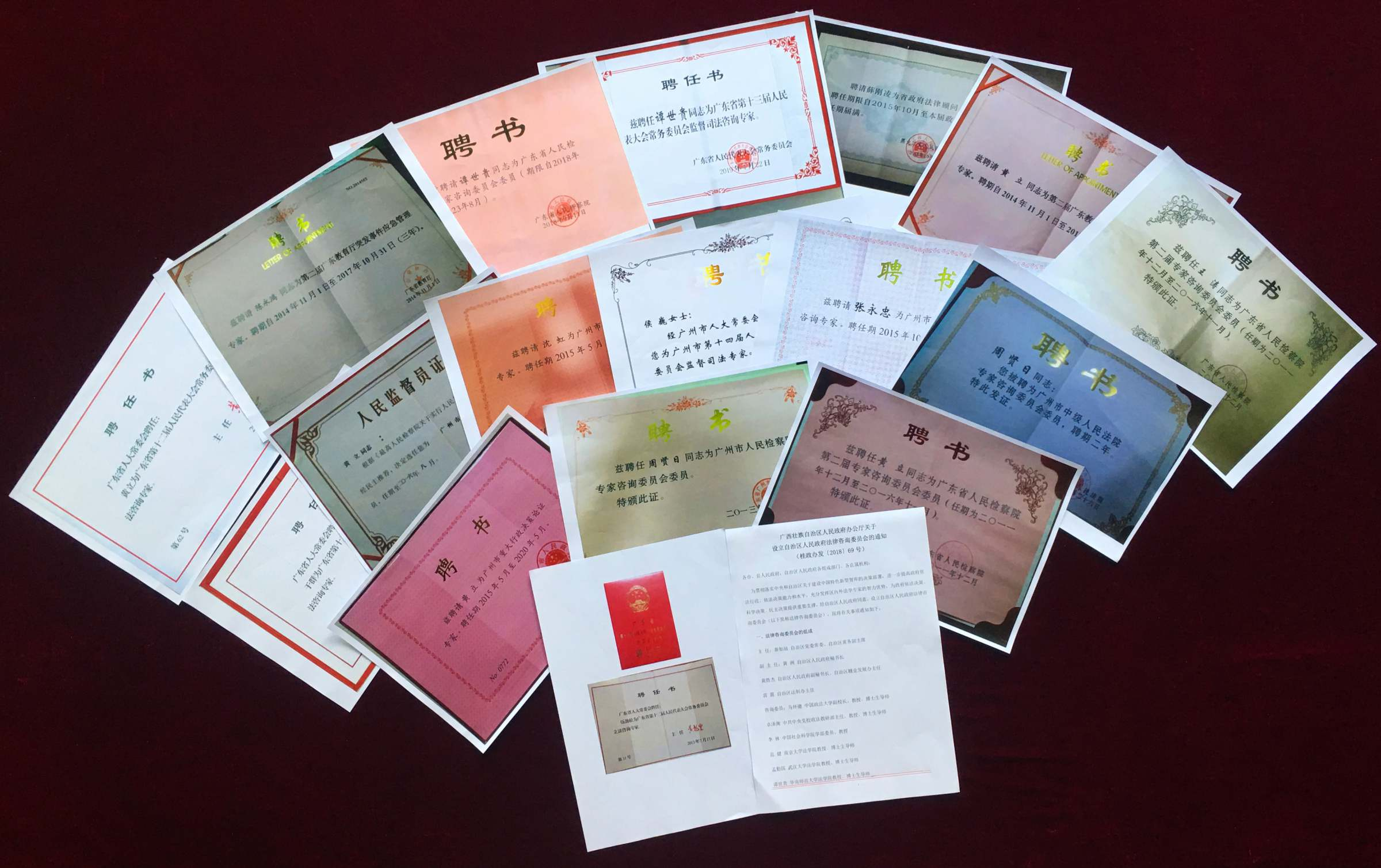 The school has carried out various social services
Looking forward, School of Law will continue to blaze new ground, forge ahead and promote reform and innovation at a higher level. Since 30 years are merely periodical success, it should strive harder to open up new prospects for the development of various undertakings of the school and work to write a brighter chapter.
---
Source from News Center
Translated by: Ma Kaiyu
Proofread by: Edwin Baak
Reviewed by: Li Jianru
What to read next: