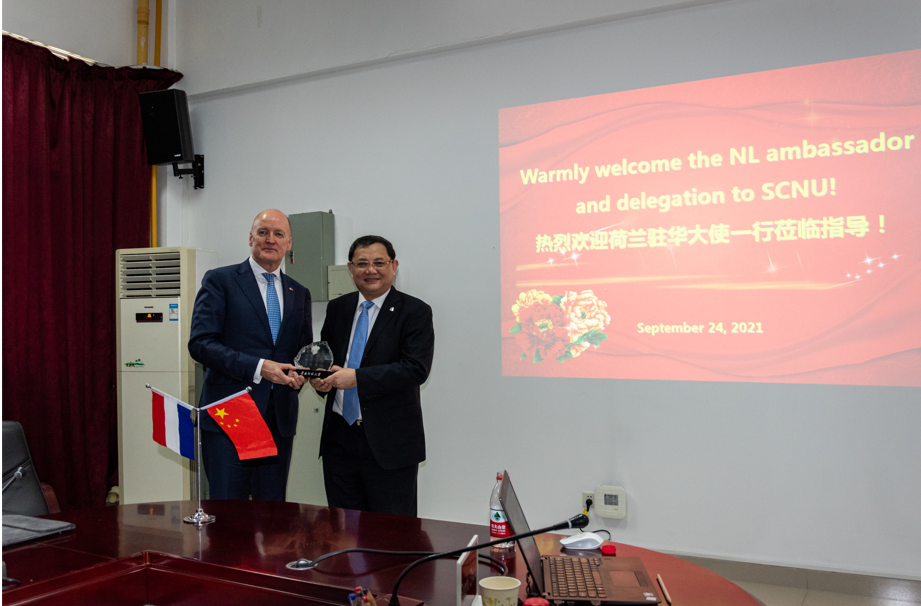 A delegation led by Wim Geerts, Ambassador of the Kingdom of the Netherlands in China visited SCNU on September 24, to discuss further scientific research cooperation.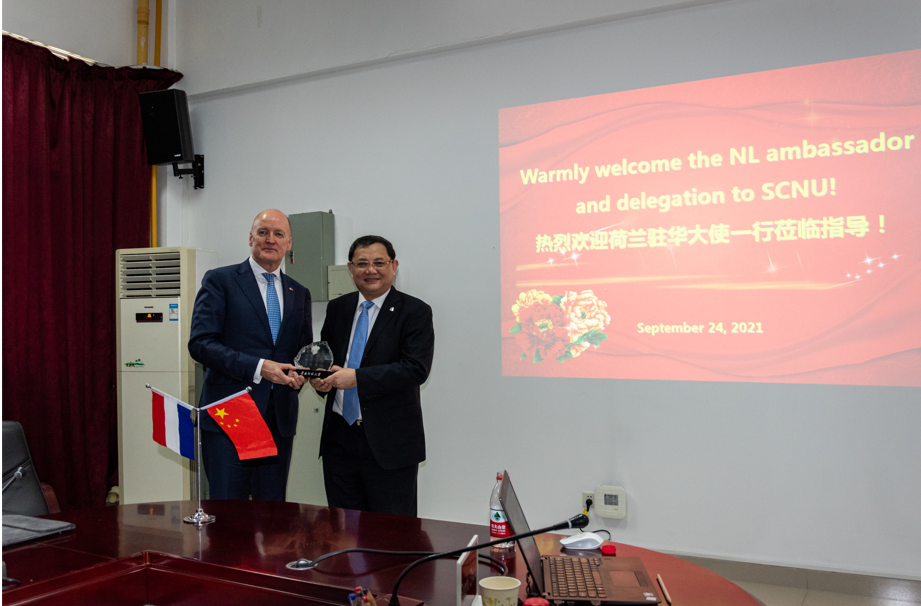 President Wang Enke presents SCNU's souvenirs as gifts to the delegation.
SCNU president Wang Enke extended the warmest welcome to ambassador Wim Geerts and his delegation. He briefed them about the current situation of SCNU development in terms of campus construction, faculty team, discipline development, and scientific research strengths, as well as its education internationalization.
Wang said he hopes that this visit will promote closer communication between SCNU the Kingdom of the Netherlands, explore a mechanism for regular exchanges between SCNU and government departments and research institutions from the Dutch side, and further deepen high-end cooperation with Dutch universities and research institutes.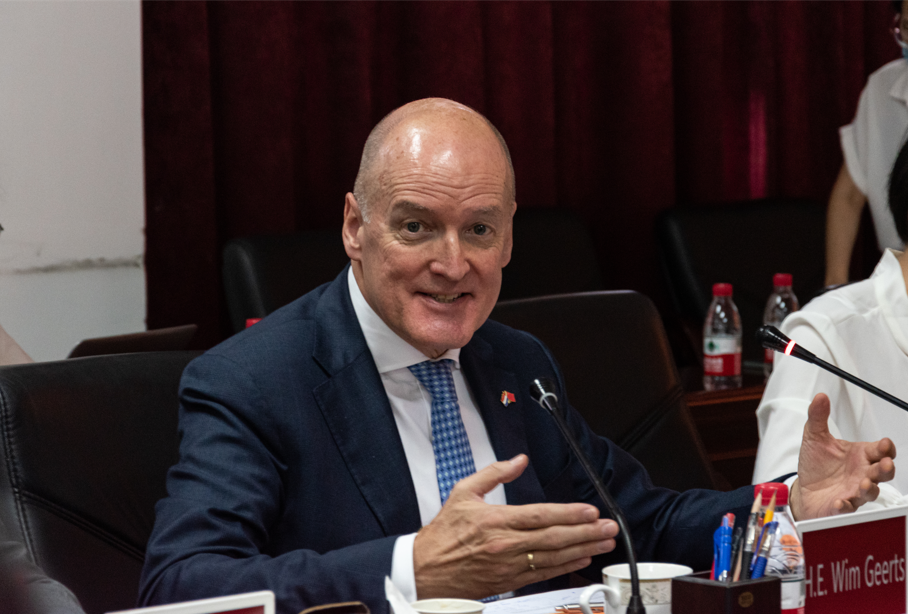 Wim Geerts welcomes more Chinese students to study in the Netherlands.
Wim Geerts said he would continue to promote cooperative projects between the two sides. He welcomed more Chinese students to study in the Netherlands and said he believes that more Dutch students will be able to come to China for exchanges after the epidemic.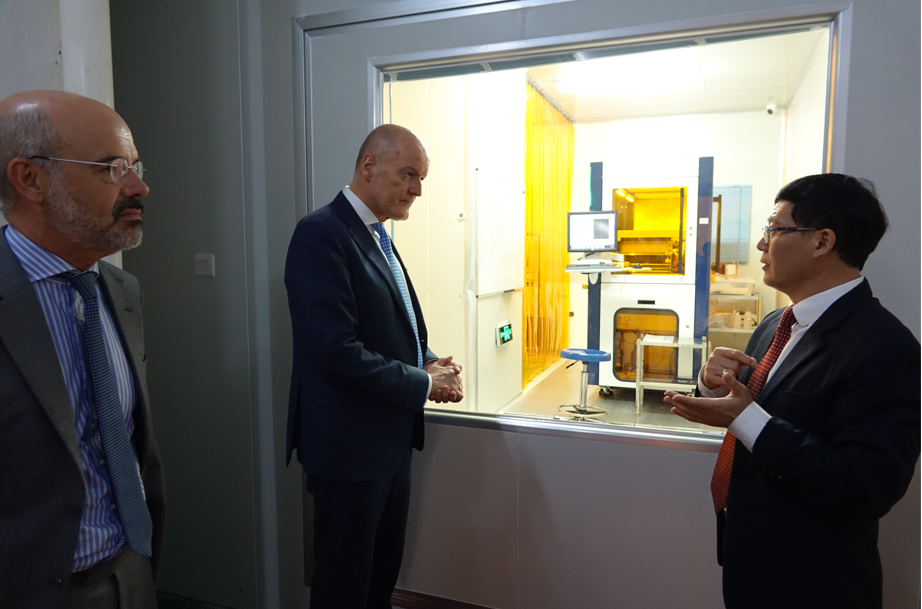 Prof. Zhou Guofu shows Wim Geerts and his delegation around the school laboratory.
During the visit, Wim Geerts and his delegation also visited the laboratory of the South China Academy of Advanced Optoelectronics, and spoke highly of its scientific achievements. Zhou Guofu, dean of the Academy, introduced the current situation of scientific development at the laboratory. The delegation gave full recognition to the achievements of academic exchange and scientific and technological cooperation between SCNU and Dutch universities.
SCNU has cooperated with the Kingdom of Netherlands and established joint international laboratory for years. In 2015, the Joint Research Lab of Device Integrated Responsive Materials was established at SCNU, cooperating with the Eindhoven University of Technology in green display, green construction and green energy. In 2018, the International Joint Laboratory of Molecular Science and Displays was set up at SCNU in cooperation with the University of Groningen.
The year 2022 marks the 50th anniversary of the establishment of diplomatic relations between China and the Kingdom of the Netherlands. China and the Netherlands will carry out more exchange and cooperation in the field of culture, commerce, scientific research and personnel training.
---
Source from the South China Academy of Advanced Optoelectronics and the Office of International Exchange and Cooperation
Translated by Yang Yi

Proofread by Edwin Baak
Edited by Li Jianru
What to read next: