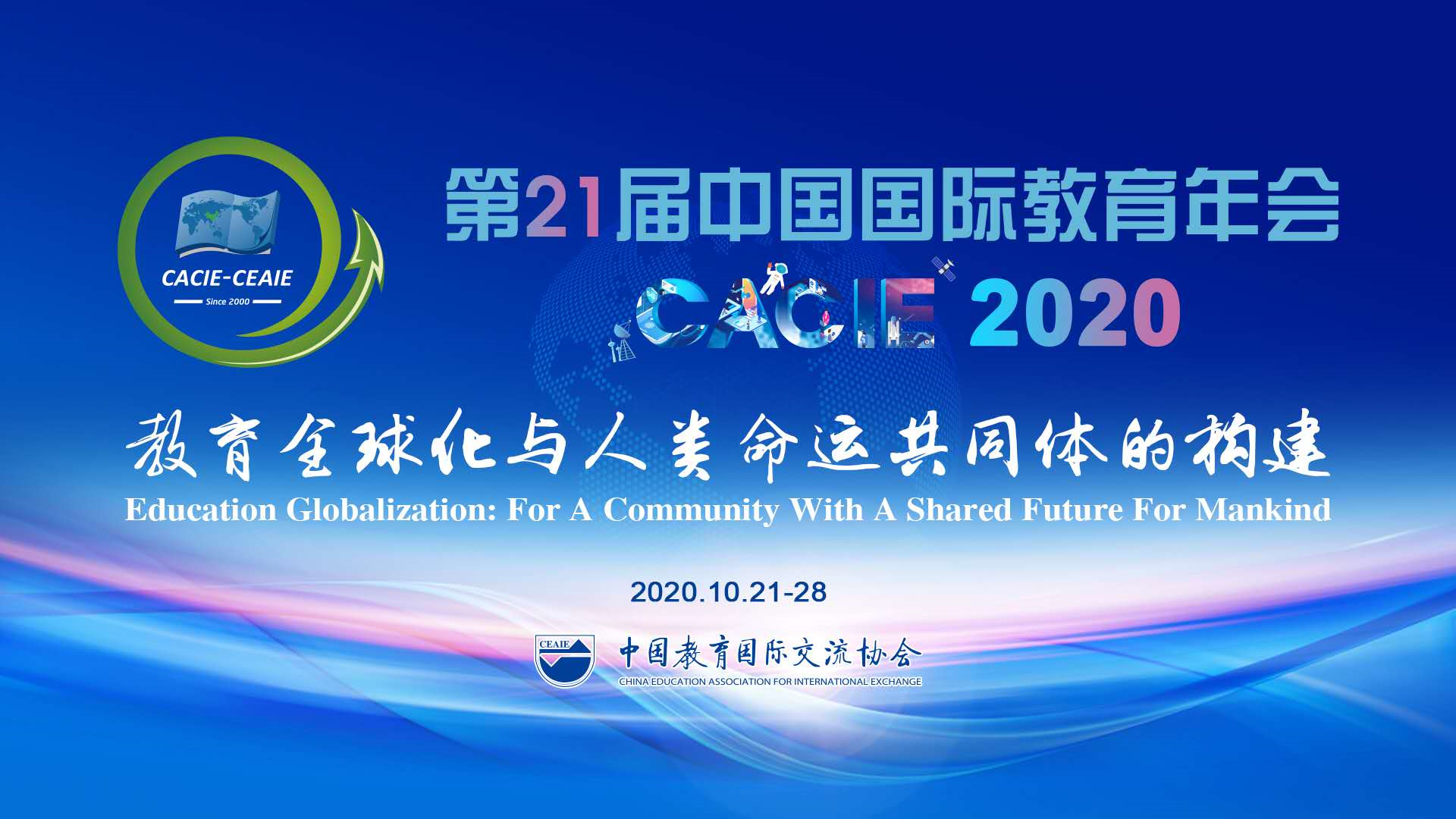 As one of the standing council members, SCNU attended the 2020 China Annual Conference for International Education in Beijing, joining to discuss international cooperation in education.

Hosted by the China Education Association for International Exchange (CEAIE), the conference aimed to look into the current situation and future development of international cooperation in education against the backdrop of increasing globalization and the building of a global community with a shared future for mankind.

SCNU has been active in working on a series of CEAIE-led international cooperative projects, such as setting standards and regulations for Chinese international schools, setting up and running sino-foreign cooperative schools, and education quality assurance bases, which further enhance the school's education internationalization.

With the common pursuit for high-quality cross-border education, the International United College was established on the SCNU Nanhai campus (Foshan) in November 2018, in order to better import foreign educational resources as well as cultivate international talents. Soon after, SCNU and the CEAIE jointly built a cross-border education quality assurance research base, which serves as a high-level platform for deeper educational cooperation through international exchange. The launching ceremony of the research base was held on March 20, 2019 at the Nanhai campus.

The CEAIE is a national organization which was established in 1981 for China's education sector to organize non-governmental cross-border events. It has been exploring new possibilities in future global education systems as well as promoting cooperation and exchange between China and other parts of the world.
---
Source from the SCNU News Center
Translated by Xu Wenting, Yu Siyang
Proofread by Edwin Baak
Edited by Li Jianru
What to read next: