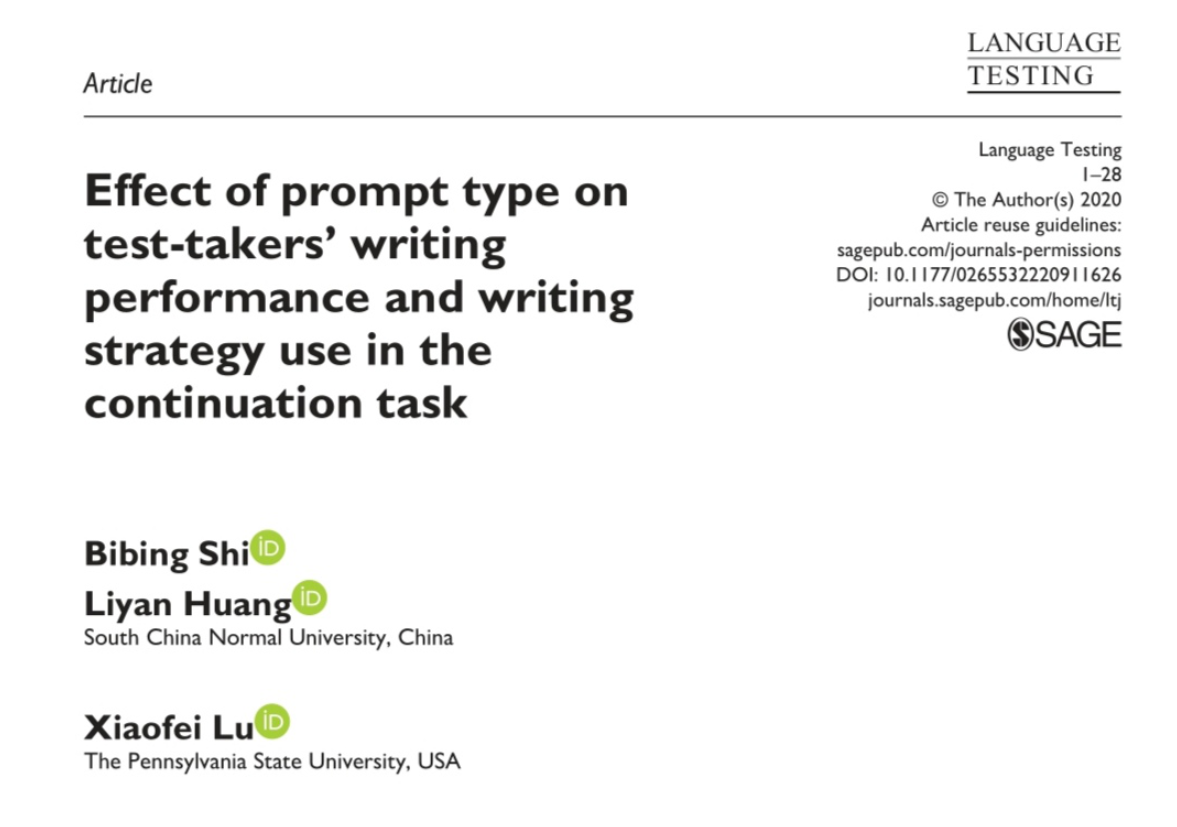 A paper titled "Effect of prompt type on test-takers' writing performance and writing strategy use in the continuation task" was published in the international authoritative journal Language Testing in March. Shi Bibing, first author of the paper, conducted her research under the supervision of Professor Huang Liyan of the School of Foreign Studies of SCNU.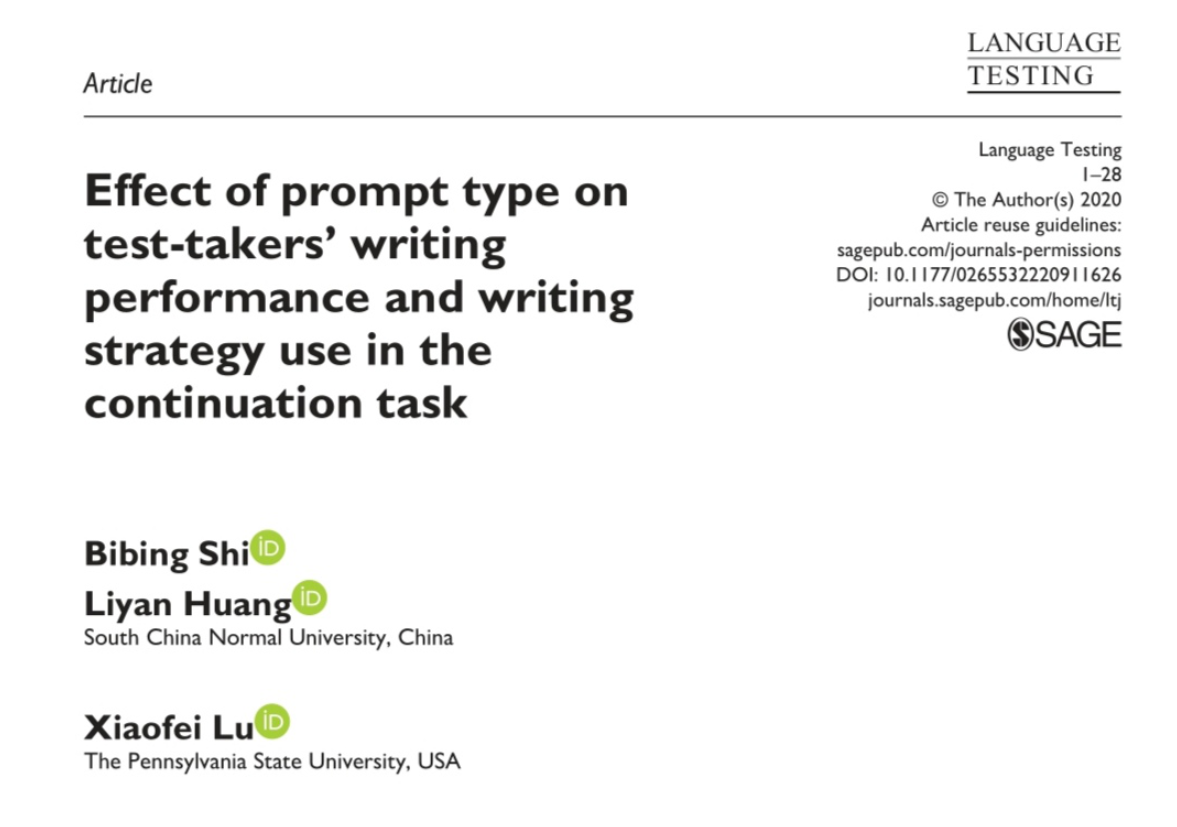 The research focuses on the increasing usage of the continuation task in writing assessment in recent years. From the perspective of test validity verification, it explores the relationship between the characteristics of the continuation task and test-takers' writing scores. It is found that the type of prompt type significantly affects task-takers' writing performance and text features (syntactic complexity, cohesion and source-use features) as well as writing monitoring strategy.
The study provides an empirical reference for the design and validity demonstration of the continuation task. Meanwhile, in view of the fact that continuation tasks have been used as a new form of writing assessment in the reform of "one year, two examinations" in the College Entrance Examination in China, the research results have certain value for proving innovation in tests and guiding teaching practice.
The School of Foreign Studies attaches great importance to scientific study, while building an incentive mechanism and constantly encouraging teachers to carry out research. It also emphasizes strengthening the training of graduate students' abilities to learn skills, do research, think practically and innovate continually. Thus, tutors of the School of Foreign Studies greatly help students in the process of writing, revision and preparation for publication. So far, an increasing number of students has published numerous papers in journals such as SSCI, CSSCI and A Guide of the Core Journal of China with the student as the first author.
Paper link: https://journals.sagepub.com/doi/abs/10.1177/0265532220911626
---
Translated by Qiu Lezi
Proofread by Edwin Baak
Reviewed by Li Jianru
What to read next: