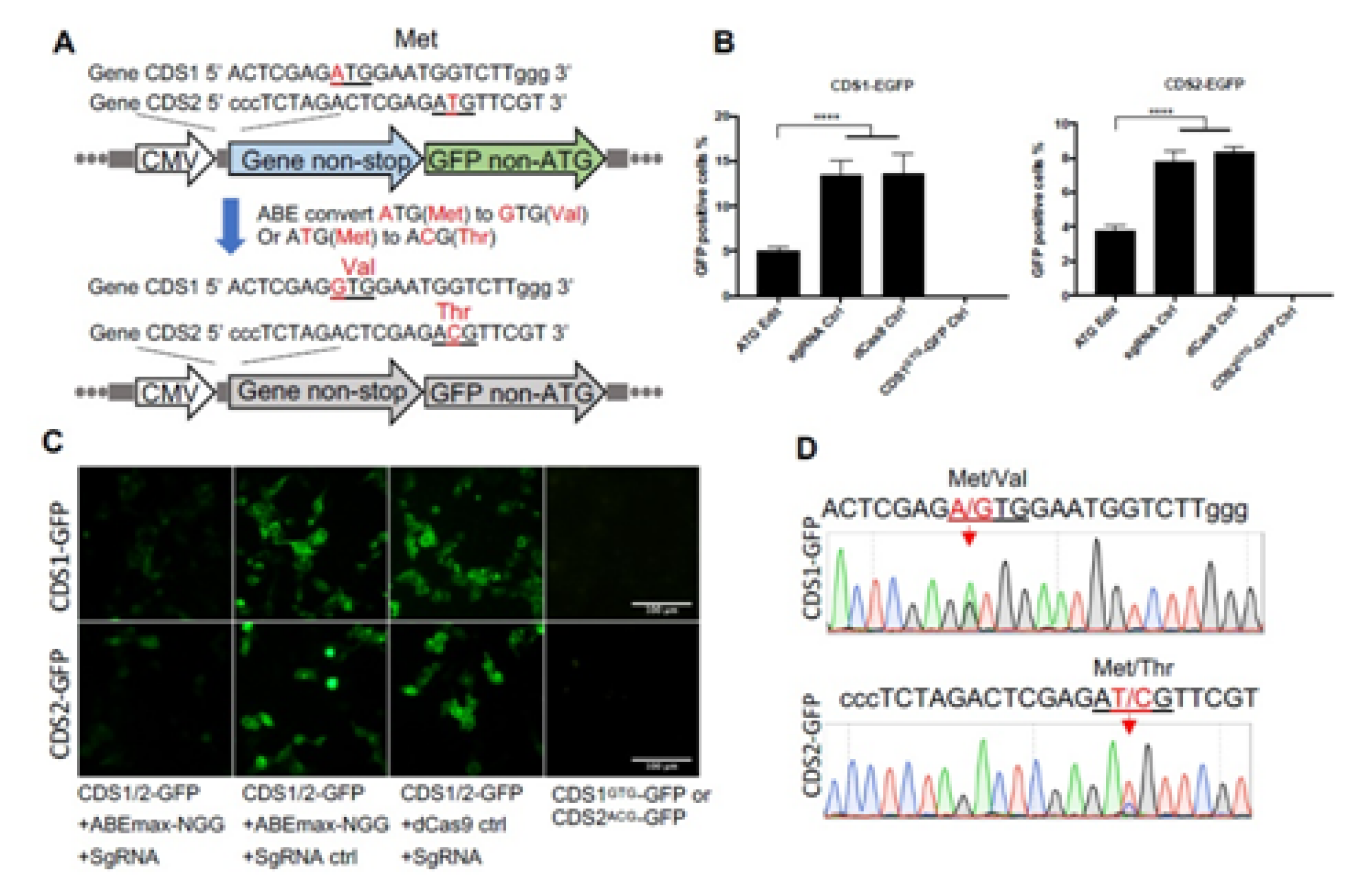 On November 29, Wang Xinjie, associate researcher of the Institute for Brain Research and Rehabilitation, published a high-level research report in the internationally authoritative journal Molecular Therapy (impact factor 8.402), an influential academic journal in the field of gene and cell therapy. The title of the paper is Efficient Gene Silencing by Adenine Base Editor Mediated Start Codon Mutation.
In this study, the research group of Wang Xinjie implemented a new strategy to induce gene silencing (i-Silence) with an ABE-mediated start codon mutation from ATG to GTG or ACG. Using both in vitro and in vivo model systems, to show that the i-Silence approach is efficient and precise for producing a gene knockout. In addition, the i-Silence strategy can be employed to analyze ∼17,804 human genes and can be used to mimic 147 kinds of pathogenic diseases caused by start codon mutations. Altogether, compared to other methods, the ABE-based i-Silence method is a safer gene KO strategy, and it has promising application potential.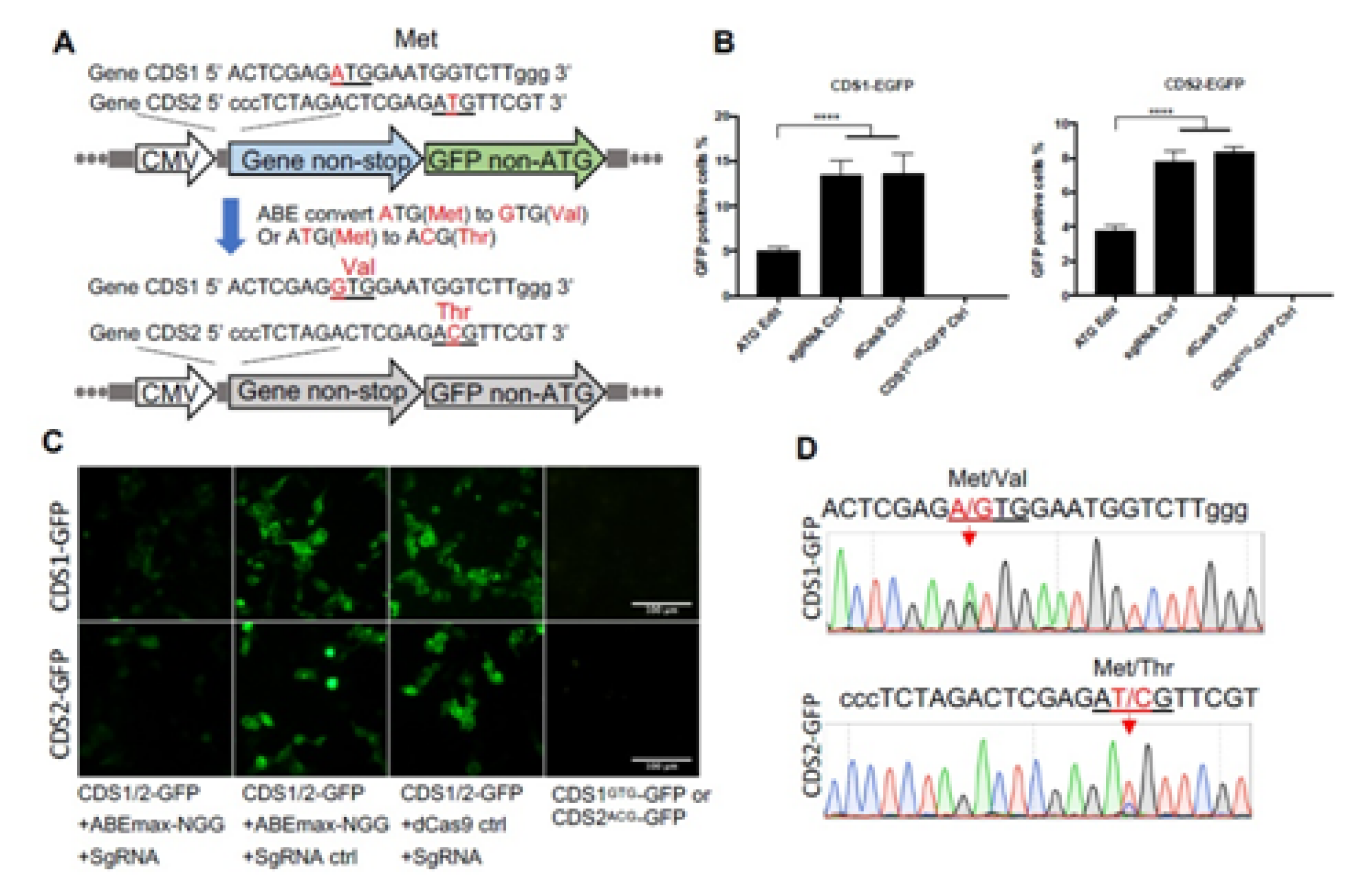 Gene knockout strategy of i-Silence
Earlier this year saw another great academic achievement with PhD student Li Xun publication in the journal Molecular Cancer (impact factor 10.679), authoritative journal of molecular cancer in tumor immunity. Li Xun's paper is entitled "miR-301a Promotes Lung Tumorigenesis By Suppressing Runx3."
The findings in this work further underscore that miR-301a facilitates tumor microenvironment antitumor immunity by Runx3 suppression in lung tumorigenesis. The research group evaluated the function of miR-301a/Runx3 in regulating tumor microenvironment and tumor metastasis through Krastransgenic mice and B16/LLC1 syngeneic xenografts tumor models.
The highlight of the study is the finding that miR-301a deletion enhanced CD8+ T cell accumulation and IFN-γ production in the tumor microenvironment and mediated antitumor immunity. Therefore, the miR-301a and Runx3 is likely to become the essential target of the tumor immnuotherapy.
Following research had further confirmed that by combining the two targets (miR-301a and Runx3) with the Pd-1 / pd-l1 immunotherapy as well as CAR-T, the effect of tumor immnuotherapy will be greatly improved, generating a huge clinical value.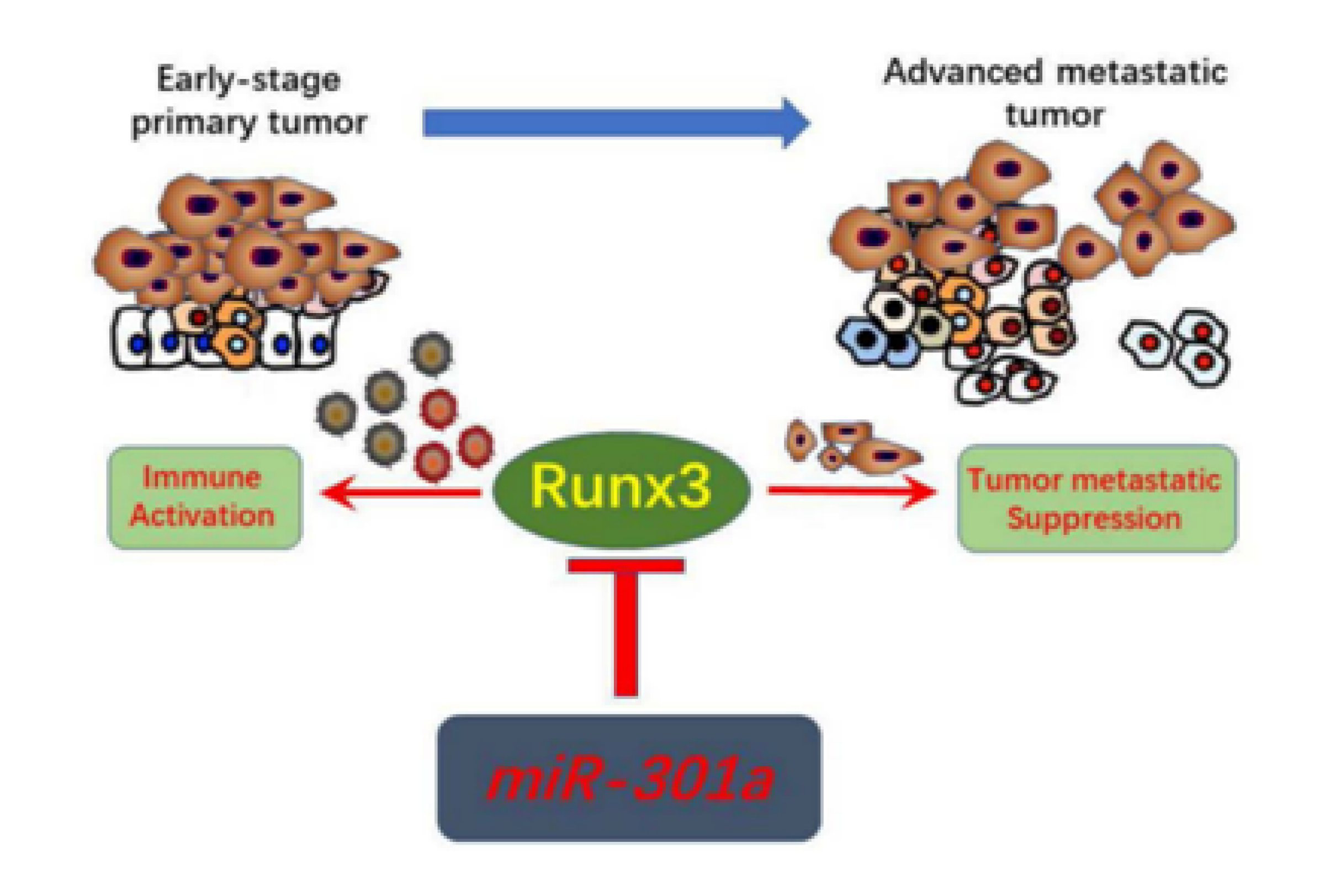 The tumor immune responses mediated by mir-301a and Runx3
This batch of research is supported by the National Natural Science Foundation of China, the Natural Science Foundation of Guangdong Province, and the Research Start-up and Cultivation Fund of SCNU. The Institute for Brain Research and Rehabilitation is the first unit, and researcher Ma Xiaodong is the corresponding author.
Links to academic papers:
Efficient Gene Silencing by Adenine Base Editor Mediated Start Codon Mutation : https://doi.org/10.1016/j.ymthe.2019.11.022
miR-301a promotes lung tumorigenesis by suppressing Runx3 : https://www.ncbi.nlm.nih.gov/pmc/articles/PMC6532219/
---
Source : Institute for Brain Research and Rehabilitation
Translated by Xu Wenting
Proofread by Edwin Baak
Reviewed by Li Jianru
What to read next: