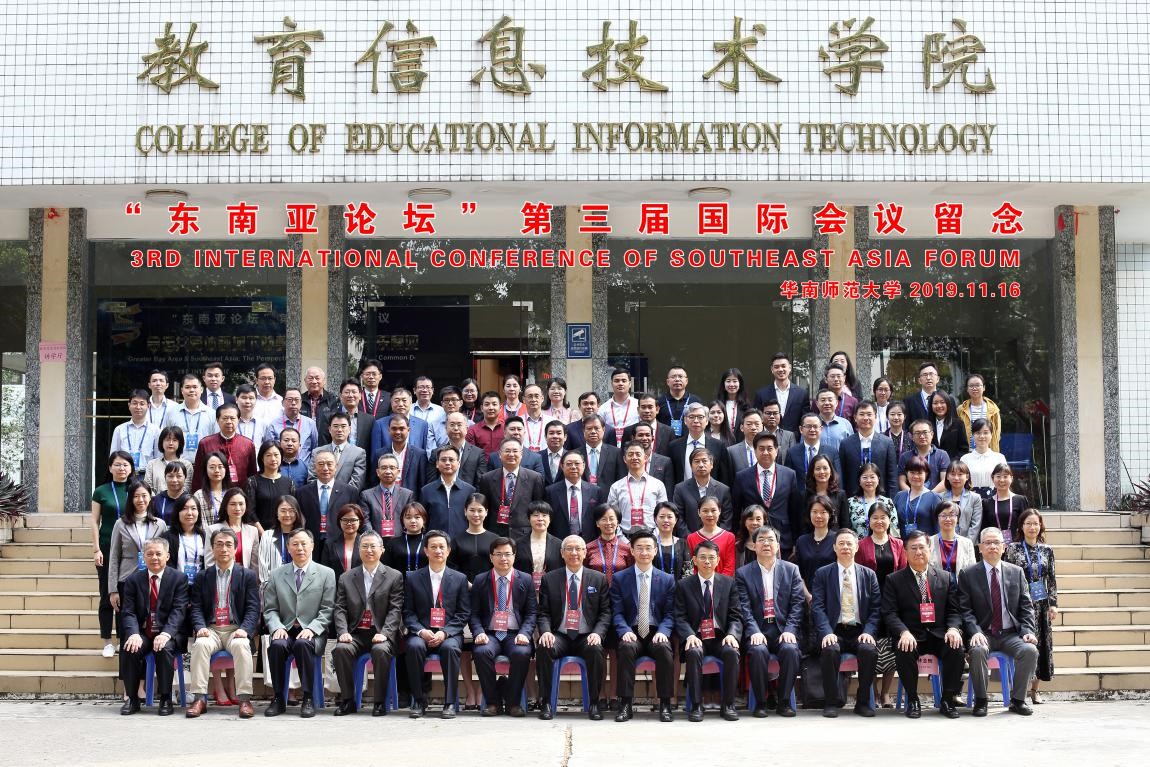 The 3rd International Conference of the Southeast Asia Forum was held at SCNU from 15 - 17 November. The conference focused on the interactive development of the Greater Bay Area and Southeast Asia.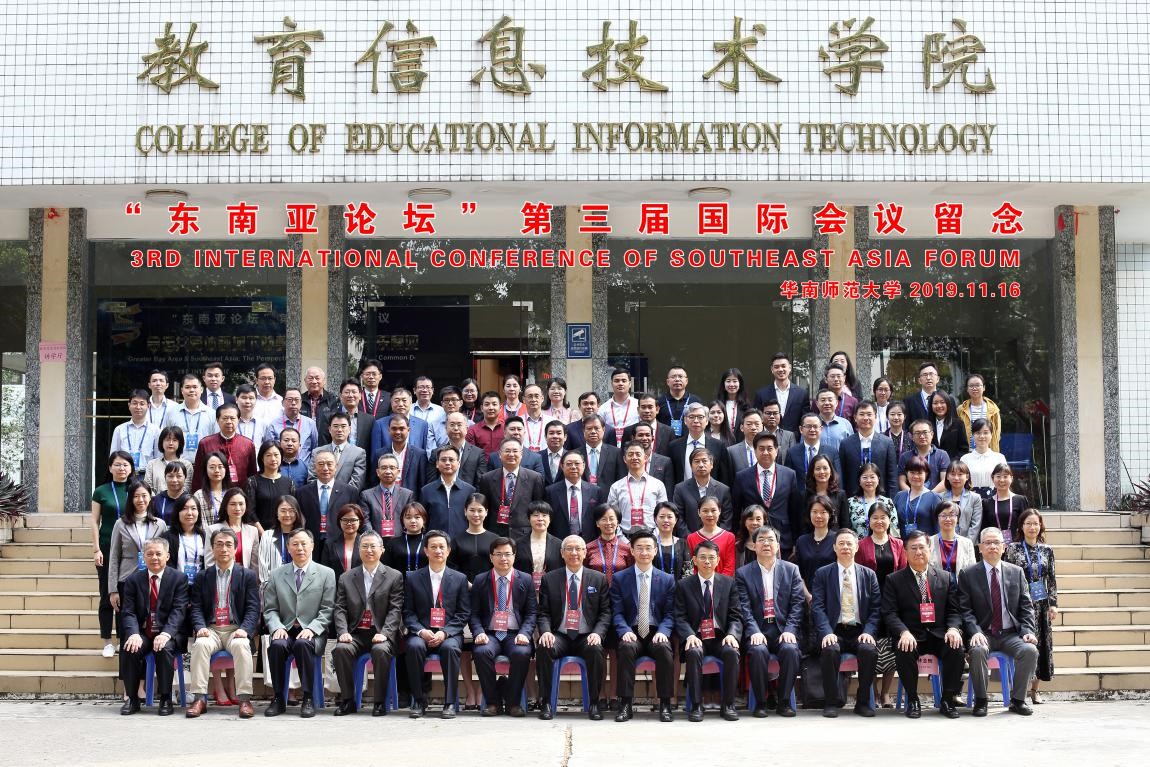 The offical photograph of the people who attended the conference

More than 200 experts and scholars from Southeast Asian countries and regions, including Cambodia, Malaysia, Indonesia, Laos, Singapore, Myanmar, Vietnam, Japan and Thailand, as well as scholars from Hong Kong, Macao and Taiwan, attended the conference.
After the opening ceremony, the Signing Ceremony of Cooperation in Running Schools among Three Universities of Three Countries began. On behalf of SCNU, vice president of SCNU, Wu Jian, signed the cooperative agreement of running schools with representatives of the National University of Laos and the Royal University of Phnom Penh.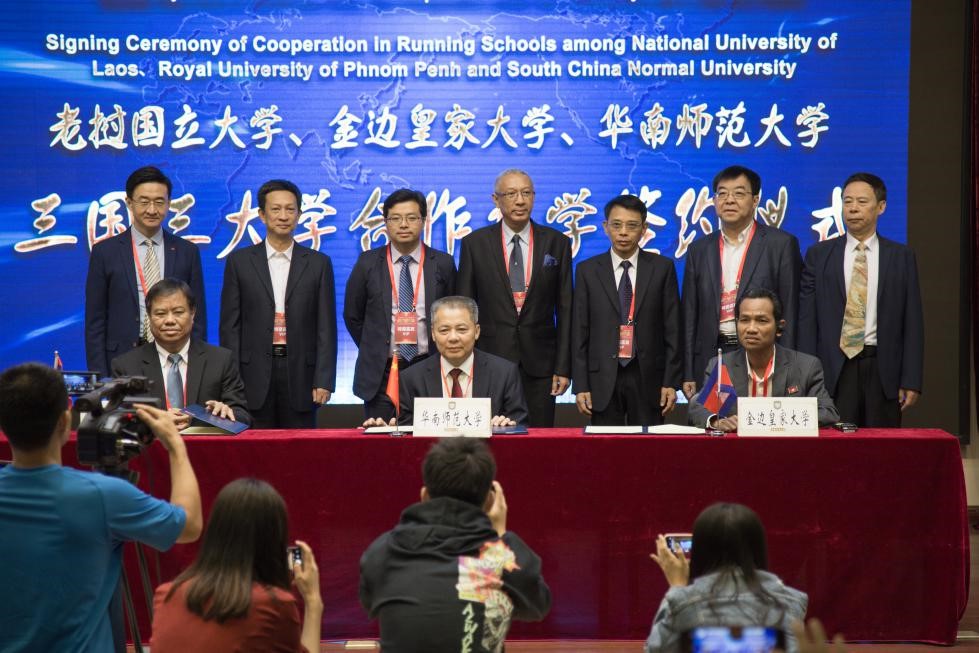 The official photograph of the signng ceremony

This was followed by the Awarding Ceremony of the Overseas Research Bases of the Center for Southeast Asian Studies. The Cambodia Development Resource Institute (Cambodia), the Fuqing Computer & International Language Teaching Center (Myanmar), Danang Sport University Base (Vietnam) and the Great Wall – China Education Consultancy Base (Indonesia) were formally founded.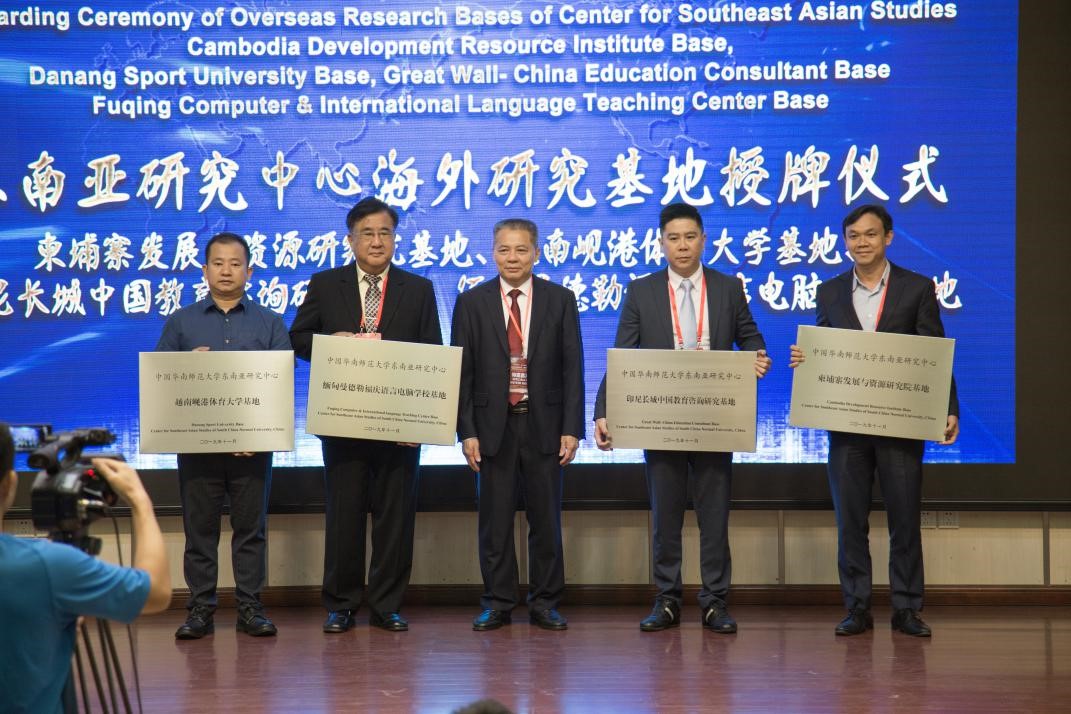 The official photograph of the signng ceremony
On the second day, experts and scholars from various regions gave their keynote speeches on the topic of regional education.
The most significant part of the conference on 17 November was a seminar on the Cambodian Chinese Learning Status, Need and Future Development Program. Under the guidance of Professor Chhem Kieth Rethy and Professor Ke Sen of SCNU, the preliminary agreement on the survey into the need of Chinese learning in Cambodia went ahead smoothly.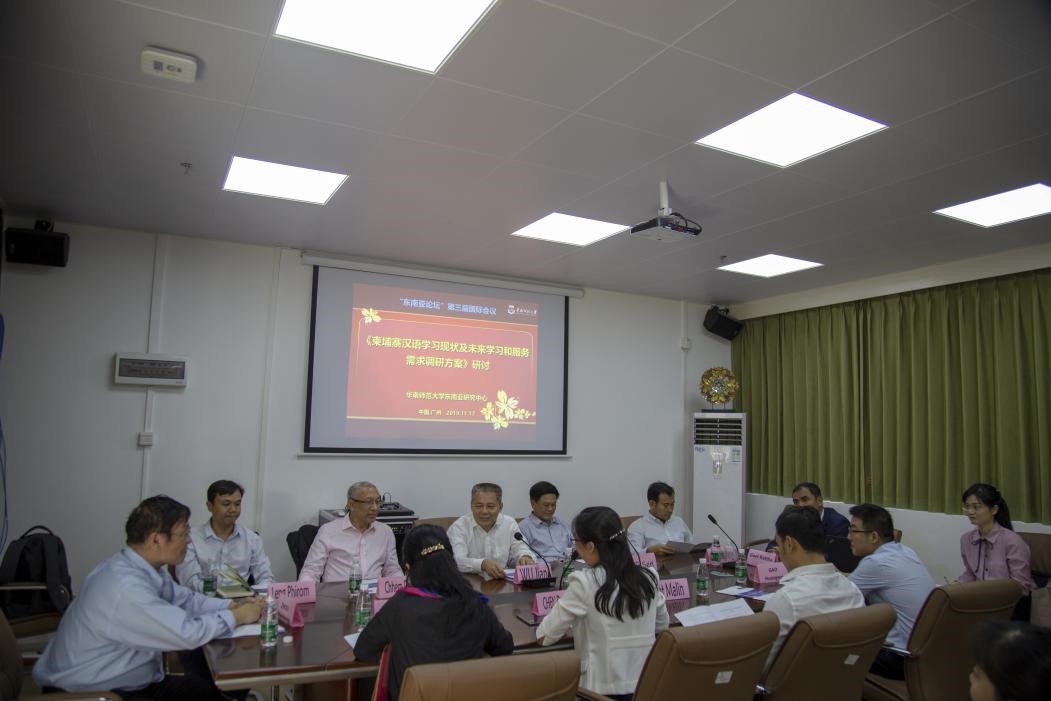 The photograph of the seminar
The forum was hosted by Wu Jian, the vice president of SCNU. Cang Feng, deputy director of the Guangdong Provincial People's Government Foreign Affairs Office, Shu Gangbo, director of the Department of International Cooperation, Exchange and Policy-planning, MOE, Dr. ChhemKieth Rethy , senior advisor of the Cambodian Development Resources Institute, Zhu Chaohua, deputy director of the Education Department of Guangdong Province and other distinguished guests delivered their speeches at the ceremony.
The Southeast Asia Forum is the platform for the Southeast Asia Research Center of South China Normal University to actively explore exchange and permanent cooperation with southeast Asian countries. It is held with the support of all parties, continuously contributing to the establishment of a world-class think tank, and social organizations.
---
Source from News Agency
Translated by Li Xinyi
Proofread by Edwin Bakk
Edited by Li Jianru
What to read next: