Quark Matter 2019 - the XXVIIIth International Conference on Ultra-relativistic Nucleus-Nucleus Collisions was held in Wuhan during November 4-9. The event was co-chaired by president of South China Normal University Wang Enke and two professors from Central China Normal University.
SCNU president Wang Enke presided over the opening ceremony and gave a speech. He expressed a warm welcome to all participants on behalf of the committee. Also he believed "the meeting will yield good results in high energy heavy-ion physics."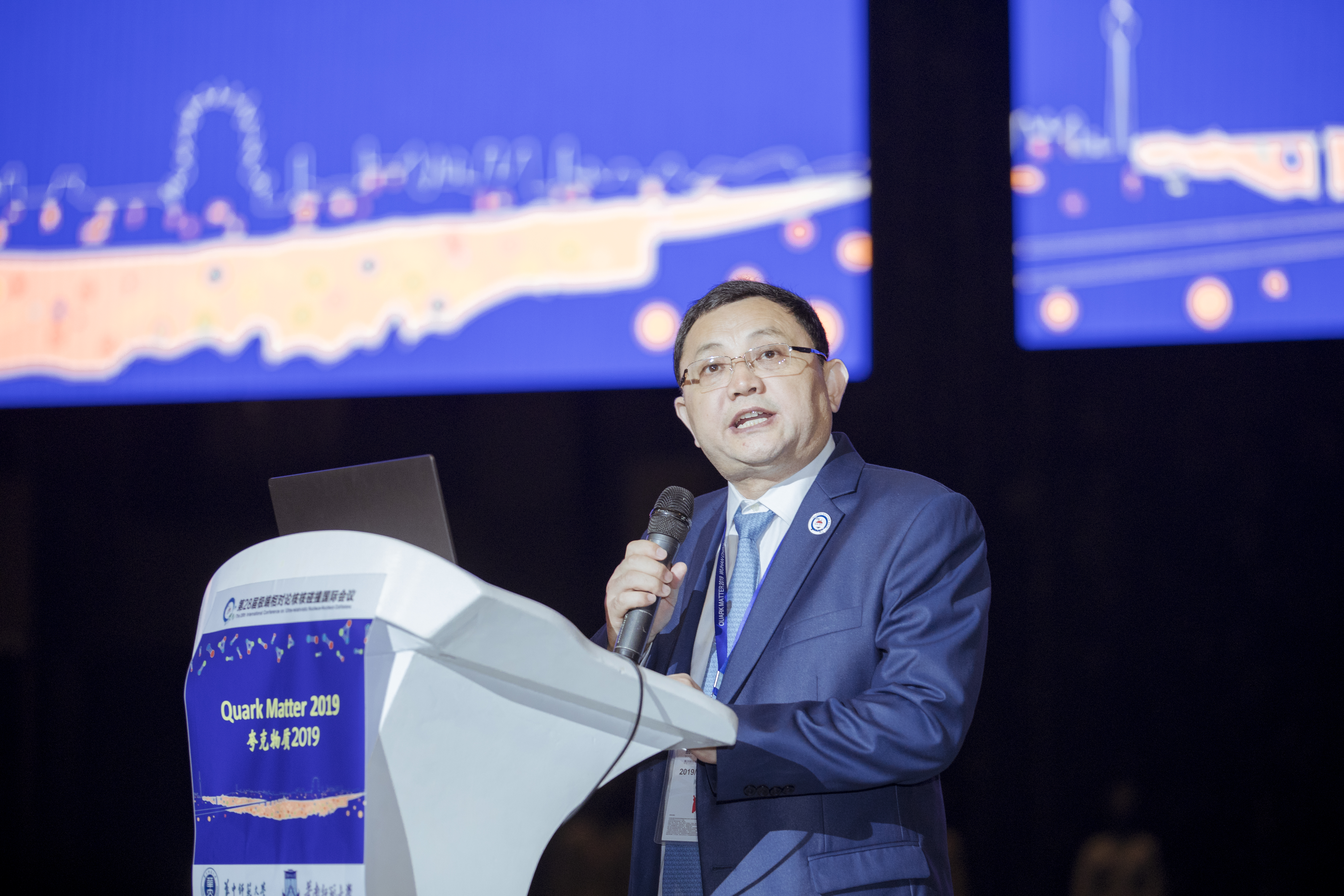 SCNU president Wang Enke delivered a speech
Focusing on the fundamental understanding of strongly-interacting matter at extreme conditions of high temperature and density, the meeting has brought together over 840 researchers from more than 30 countries to discuss new developments in high energy heavy-ion physics.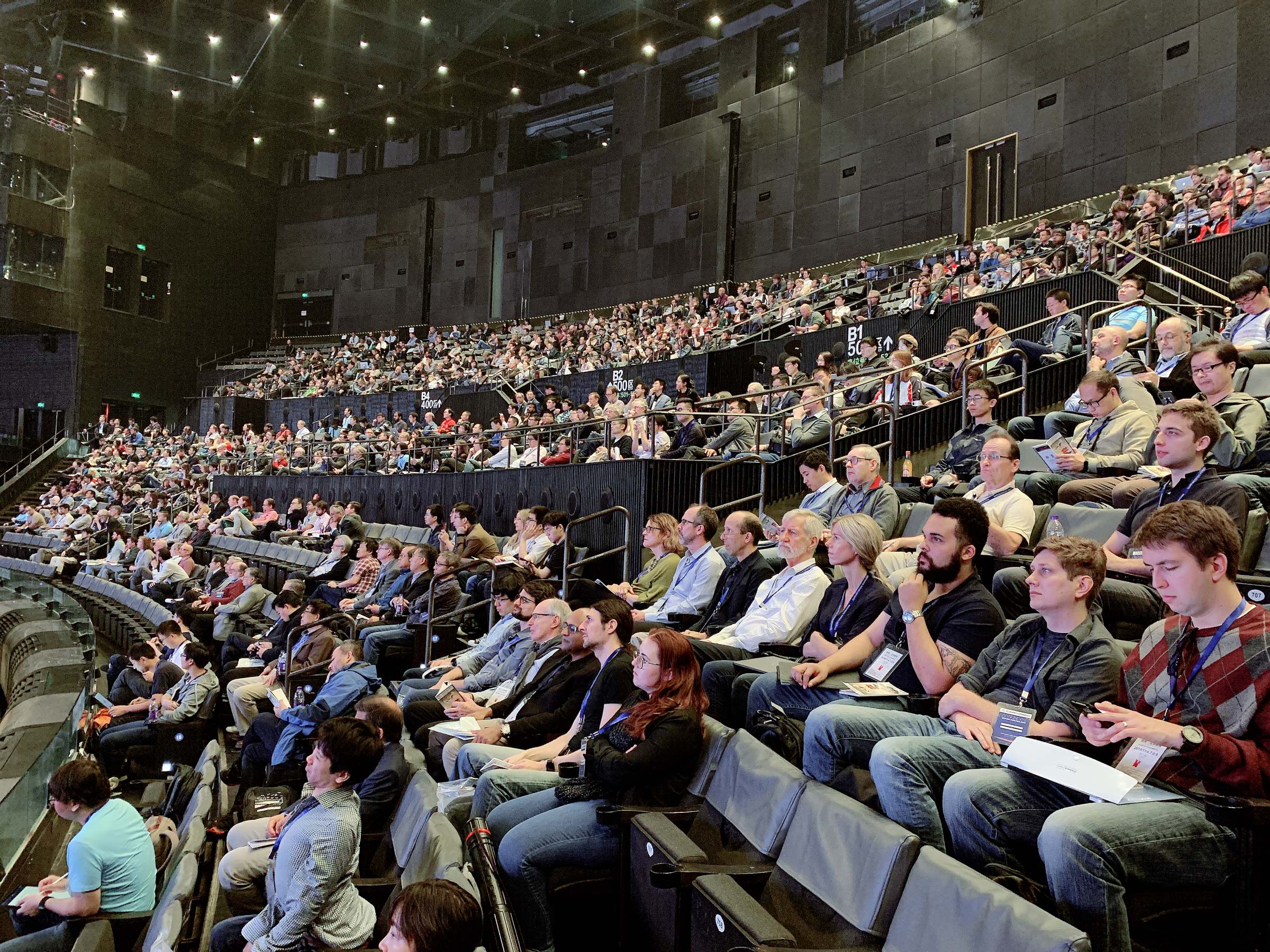 Quark Matter 2019 brings together physicists from around the world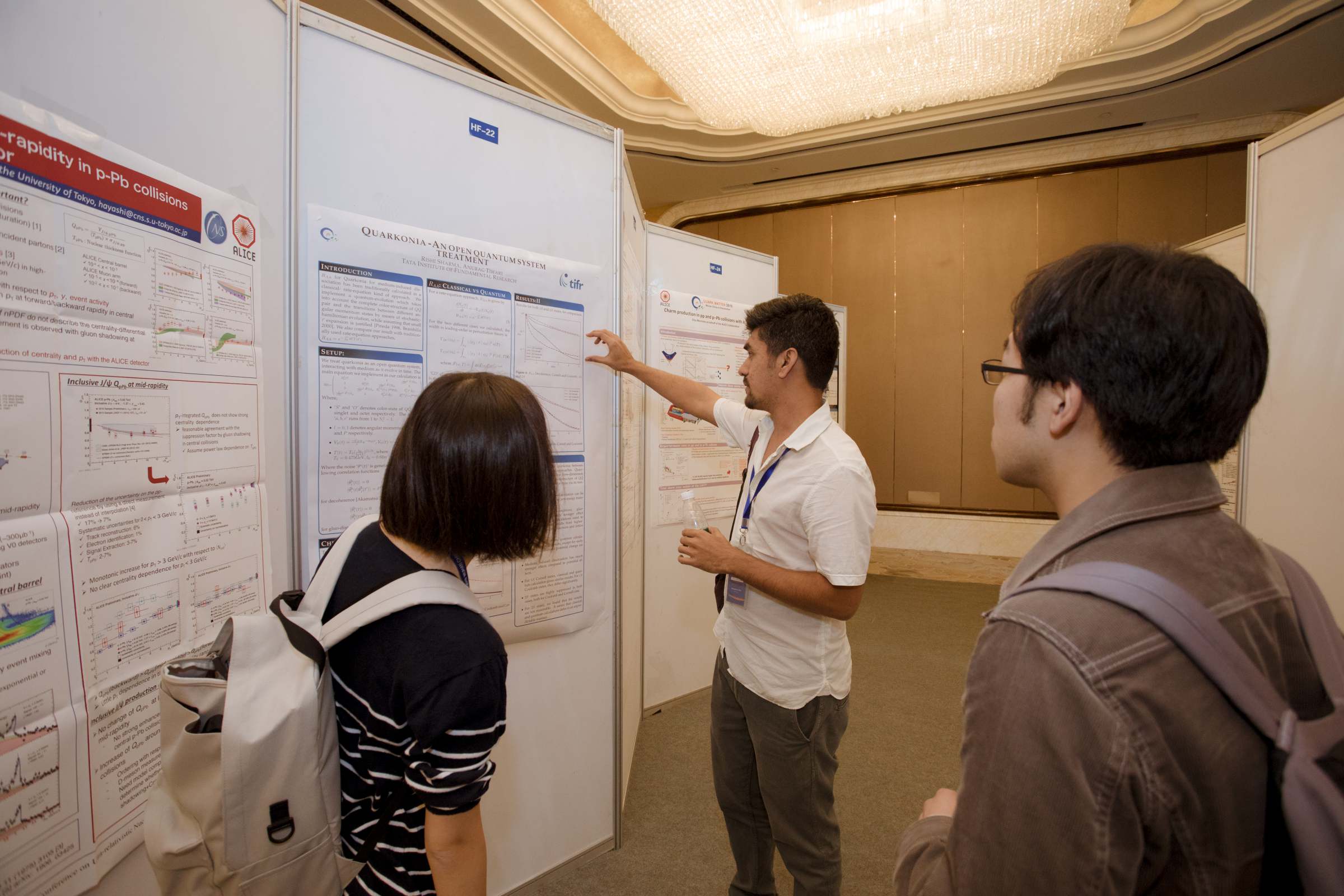 Participants discuss related topics in front of wall posters at the conference.
Famous Chinese universities such as Tsinghua University and Peking University and Institute of Modern Physics of the Chinese Academy of Sciences co-organized the meeting, while companies and institutions like Reed Elsevier NV, National Science Fund provided sponsorship.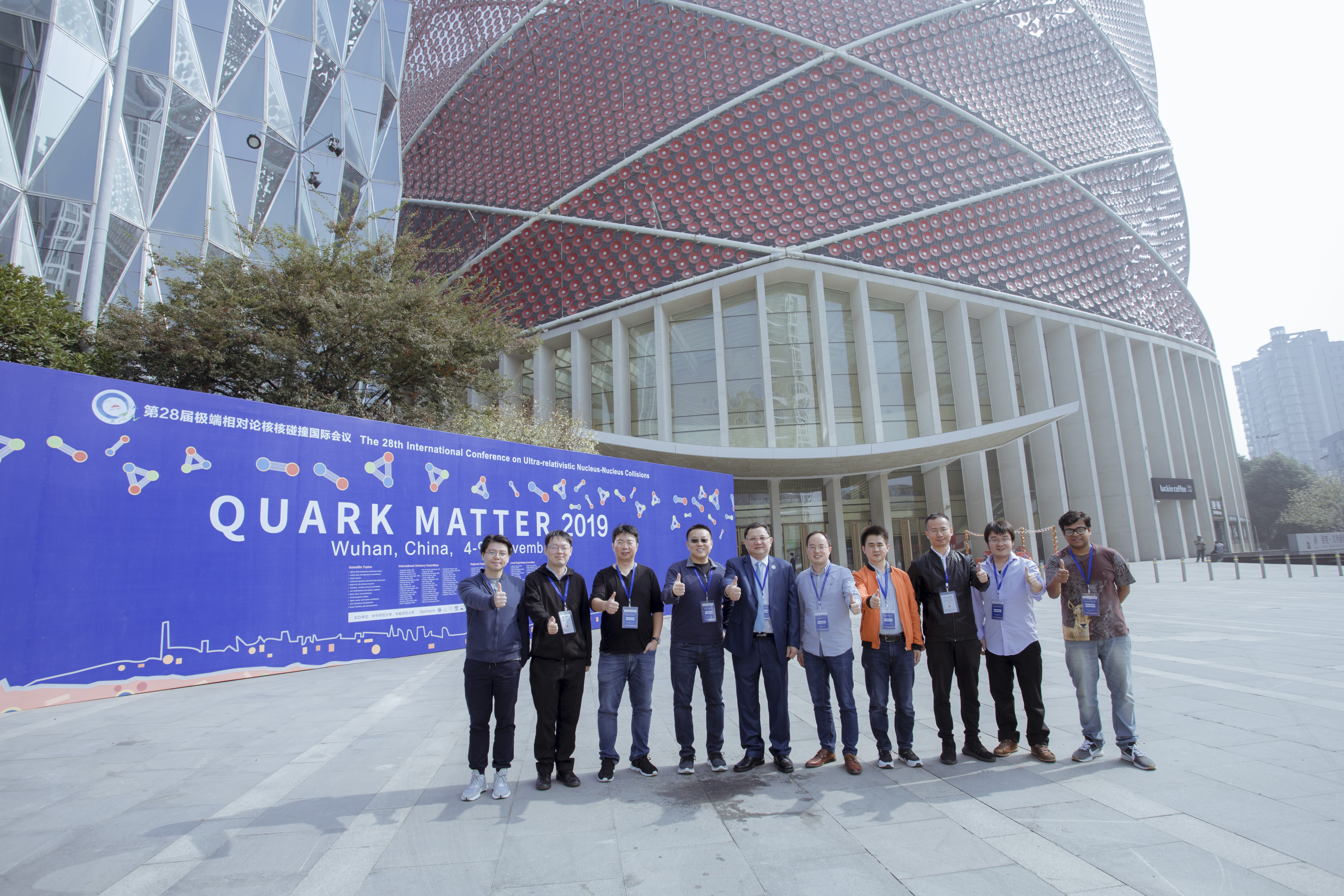 President Wang Enke (left five) takes group photo with other guests at the venue.
The Quark Matter international conference is held in different continents around the world every one or two years, providing a platform to share progress in relevant topics. It was the second time that China hosted Quark Matter. The conference held in Wuhan made China become the second country after Japan to host Quark Matter twice in Asia.
---
Source from the News Center, Publicity Department
Translated by Zhou Meiyan
Proofread by Edwin Baak
Edited and reviewed by Li Jianru
What to read next: