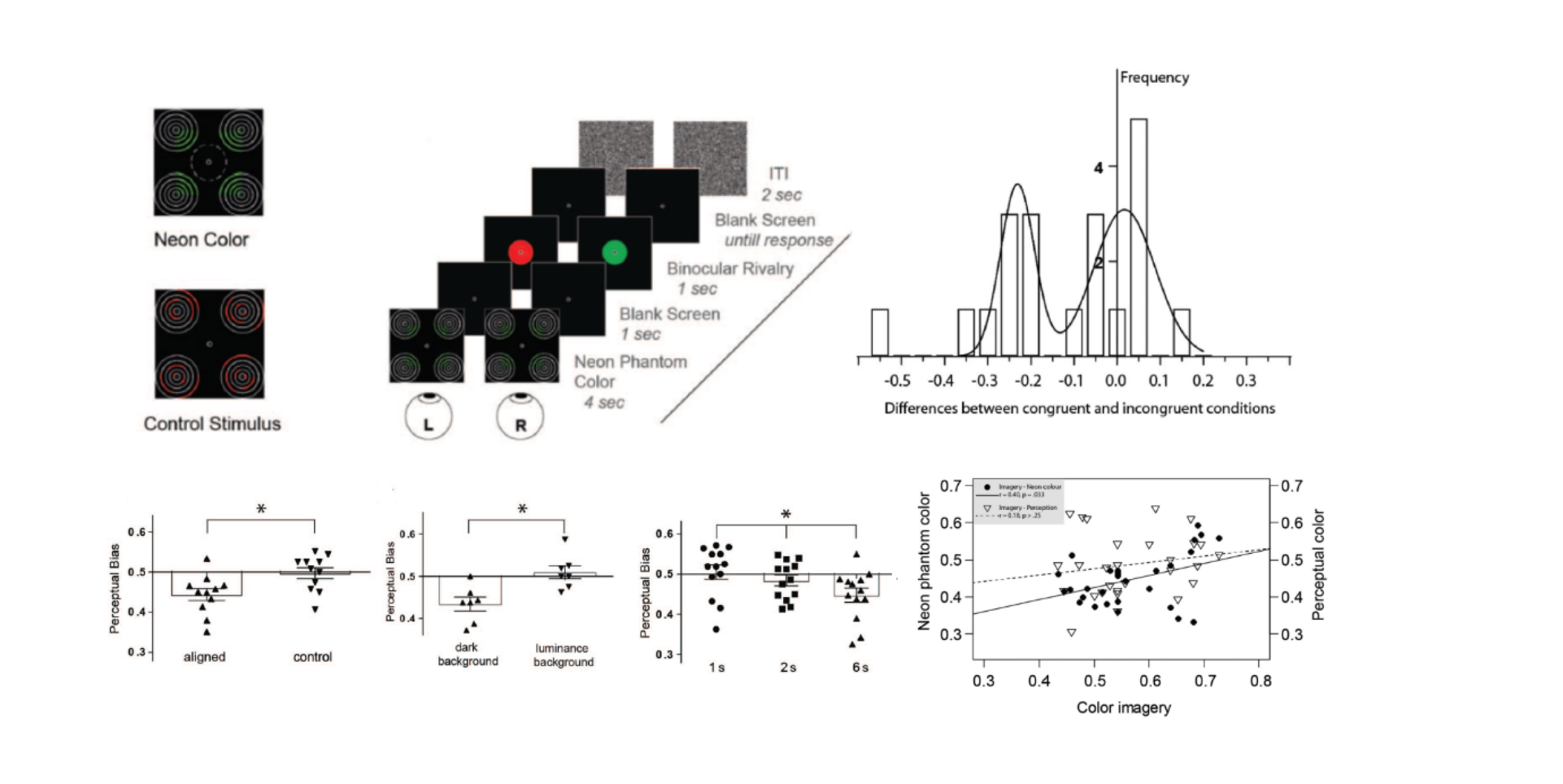 On September 19, Dr. Chang Shuai, a postdoctoral fellow and special associate researcher of the School of Psychology, published a paper titled "The functional effects of voluntary and involuntary phantom color on conscious awareness" in the Journal of Experimental Psychology: General (five-year impact factor 5.3) as the first author. This paper studies the effects of active and automatic non-retinal vision on visual consciousness.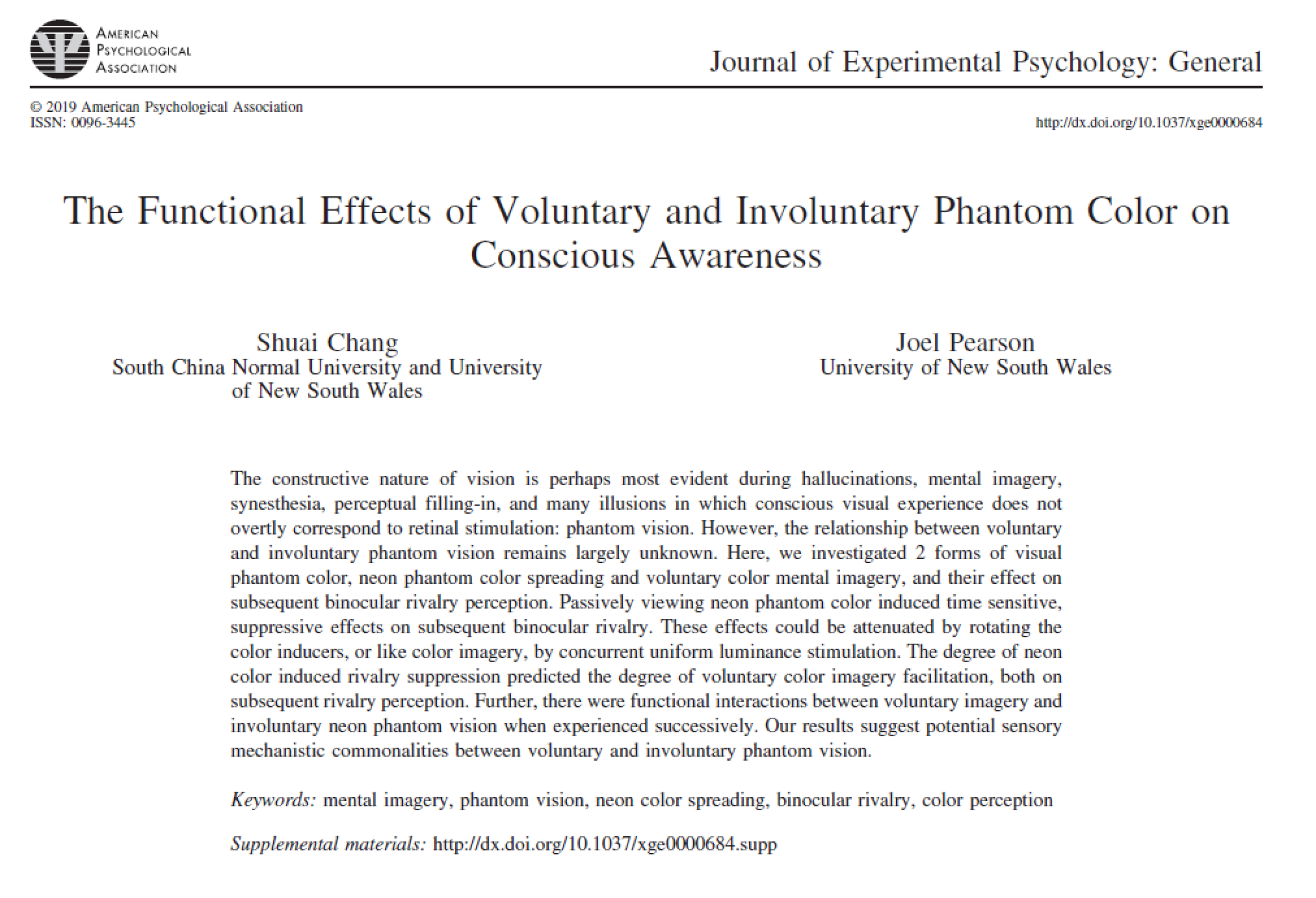 In most cases, the retina is the starting point for visual awareness. However, in some situations, the subjective visual consciousness of individuals can exist without information input from the retina. This kind of visual phenomenon can be called non-retinal vision. The study of non-retinal vision can provide new perspectives and ideas for us to understand and study the processing of external stimuli by human visual system, and provide evidence for the pathological mechanism and treatment of some mental diseases accompanied with hallucinations.
The neon color spreading illusion is an automatic non-retinal visual phenomenon. By using binocular competition as a research method, Dr. Chang systematically explored the mechanism and factors that affect its visual consciousness, and reported that the automatic non-retinal vision was affected by the organization form of the stimulus, the presentation time and the brightness of the external light.
Non-retinal vision can be produced in a variety of ways, which can be classified as active and automatic. The former is mainly psychological representation, while the latter includes some optical illusions, associative learning and synesthesia. In previous studies, Dr. Chang found that active retinal vision can affect subsequent visual consciousness, and explored the factors that affect active retinal vision.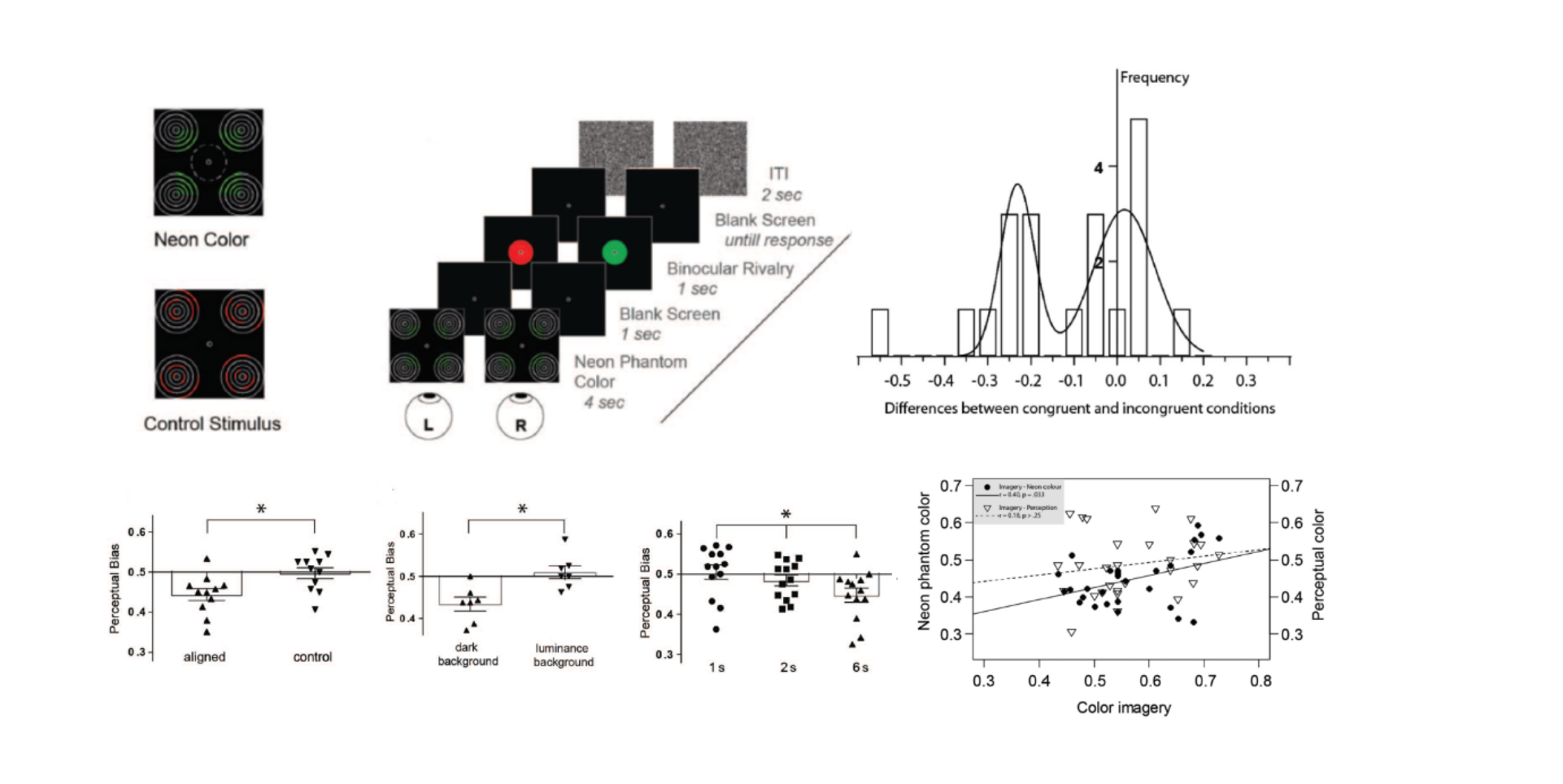 Through a series of strict behavior experimental design, this study has brilliant performance on exploring the characteristics and possible neural mechanisms of non-retinal vision, comparing the similarities and differences and reporting the functional interaction and individual differences between the initiative and automatic retinal visual phenomenon under the same experimental conditions. Finally it archieves to expand the scope of the research method of binocular rivalry. This study provides key data support for the establishment of a theoretical framework for non-retinal vision.

---
Source: School of Psychology
Translated by Jiang Xiaohua
Proofread by Edwin Baak
Reviewed by Li Jianru
What to read next: