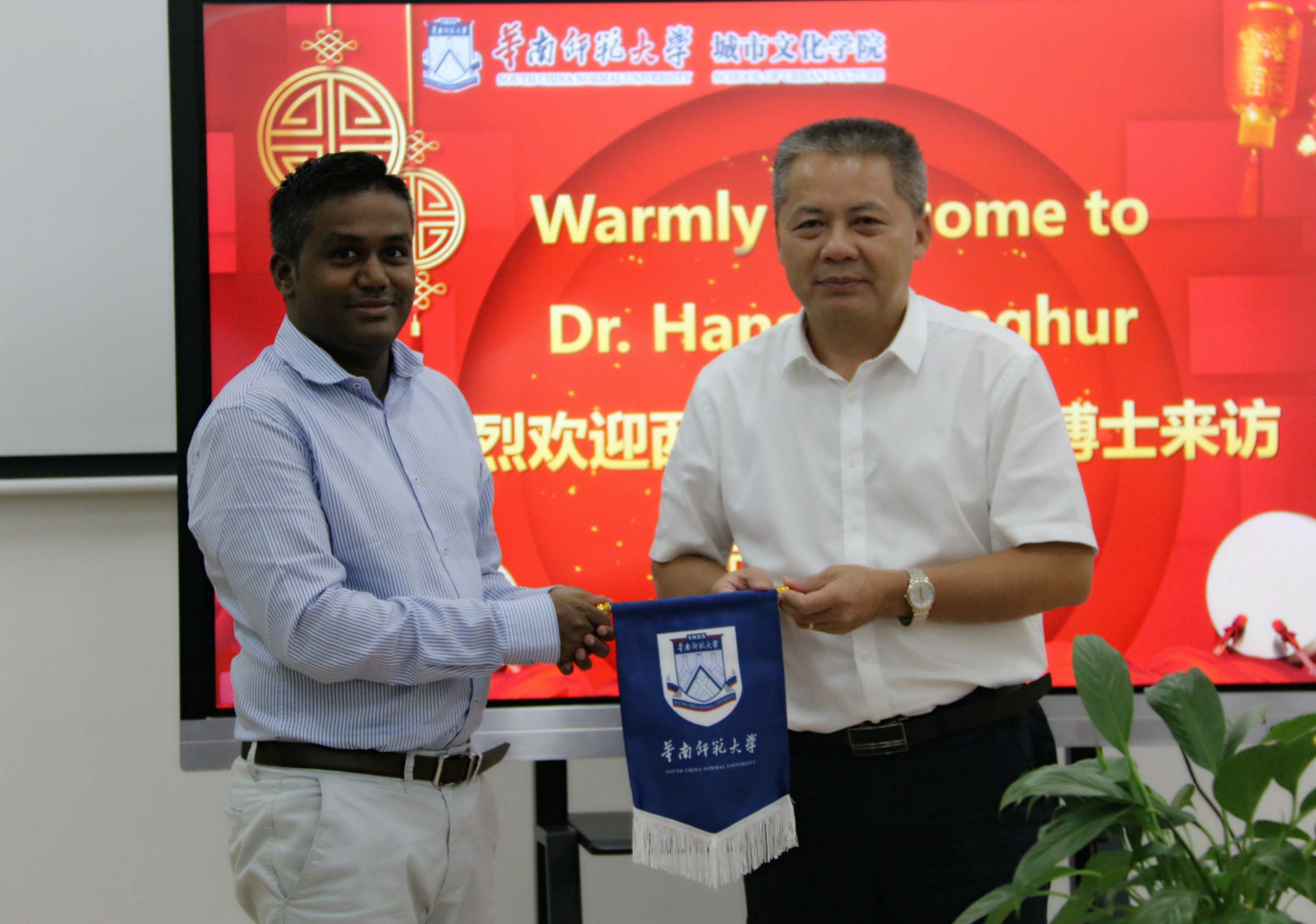 On September 3, vice president Wu Jian, met with Dr. Hans Seesaghur from the Republic of Mauritius at the School of Urban Culture (SCNU). They discuss educational exchange and cooperation between China and Africa, in particular with Mauritius.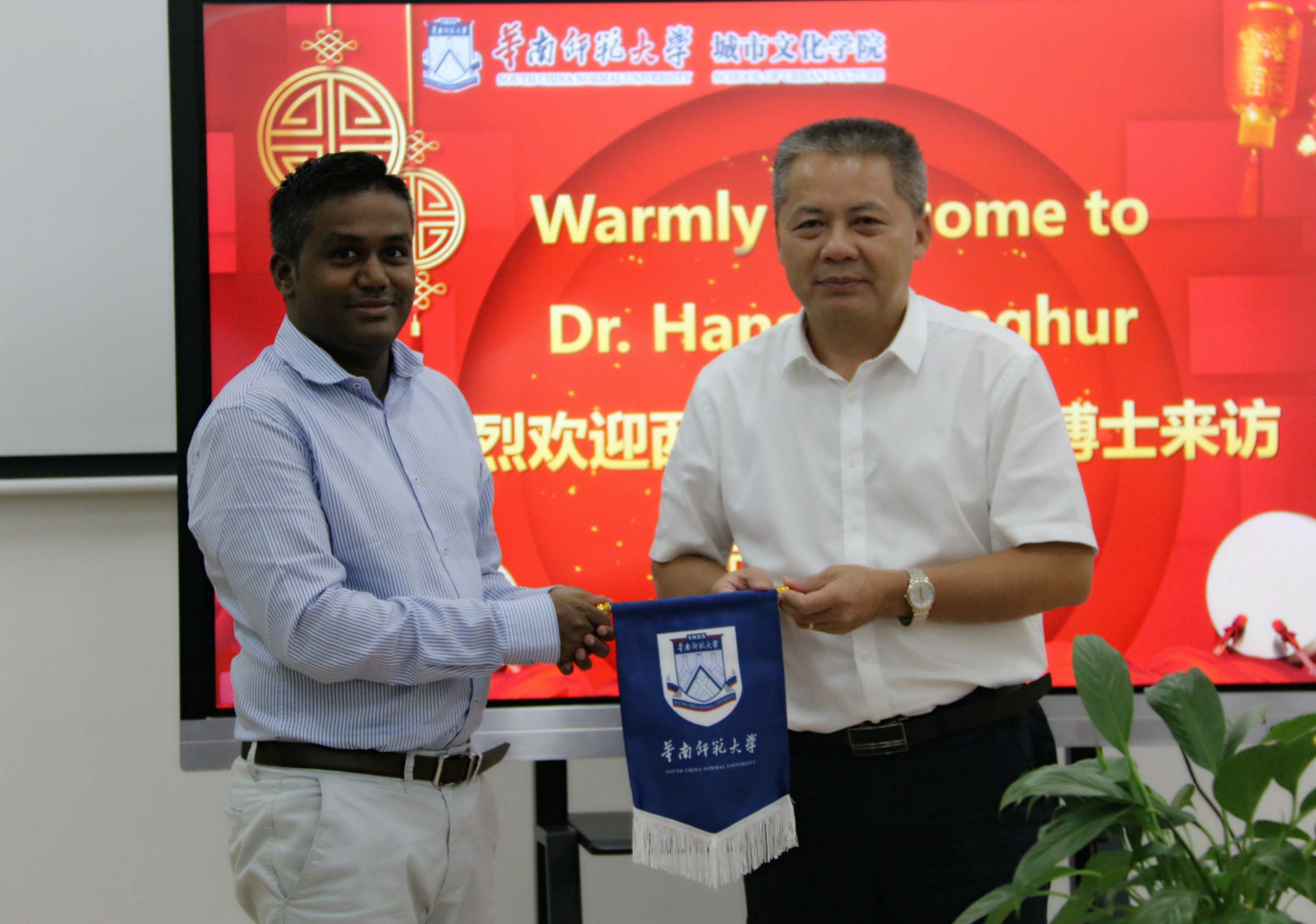 Vice President Wu Jian meets with Dr. Seesaghur from Mauritius
Wu Jian stressed that China's educational exchange with African countries, including Mauritius, is an important component of friendly relations in all aspects under the broad framework of Sino-African cooperation. He expressed his sincere hope to establish cooperation and exchange with Mauritian educational institutions, such as the University of Mauritius, or other universities in neighboring African countries, so as to contribute to the furthering of Sino-African educational cooperation.
Zhu Tuohua, dean of the School of Urban Culture, also attended the meeting, and gave a report on the achievements of the university in terms of international exchange and cooperation. Examples of recent successes are the all English-taught curriculum Traditional Culture and Contemporary Societal Development in China, which is in its final development phase. Furthermore, he elaborated on the development of the global educational project "Network and New Media" and progress with William Jessup University, Rocklin, CA in the development of a the joint training model of undergraduates. Finally, SCNU has been active in the promotion and co-construction of a scientific research cooperation platform with the Education University of Hong Kong. During free discussion, both sides exchanged ideas on the Chinese government scholarship system, international Chinese language programs, Confucius institutes, the source of international students and professional interests, the promotion of English-taught courses, and the logistics and support of the school.
SCNU already has positive experience in cooperation with the University of Mauritius in the form of an international Chinese language program. It is believed that Dr. Hans Seesaghur's visit will effectively promote the internationalization of SCNU and expand international exchange and cooperation with the countries located along the Belt and Road Initiative, especially with Africa.
---
Source from the School of Urban Culture
Translated by Yanyu Wen
Proofread by Edwin Baak
Edited/Reviewed by Li Jianru
What to read next: