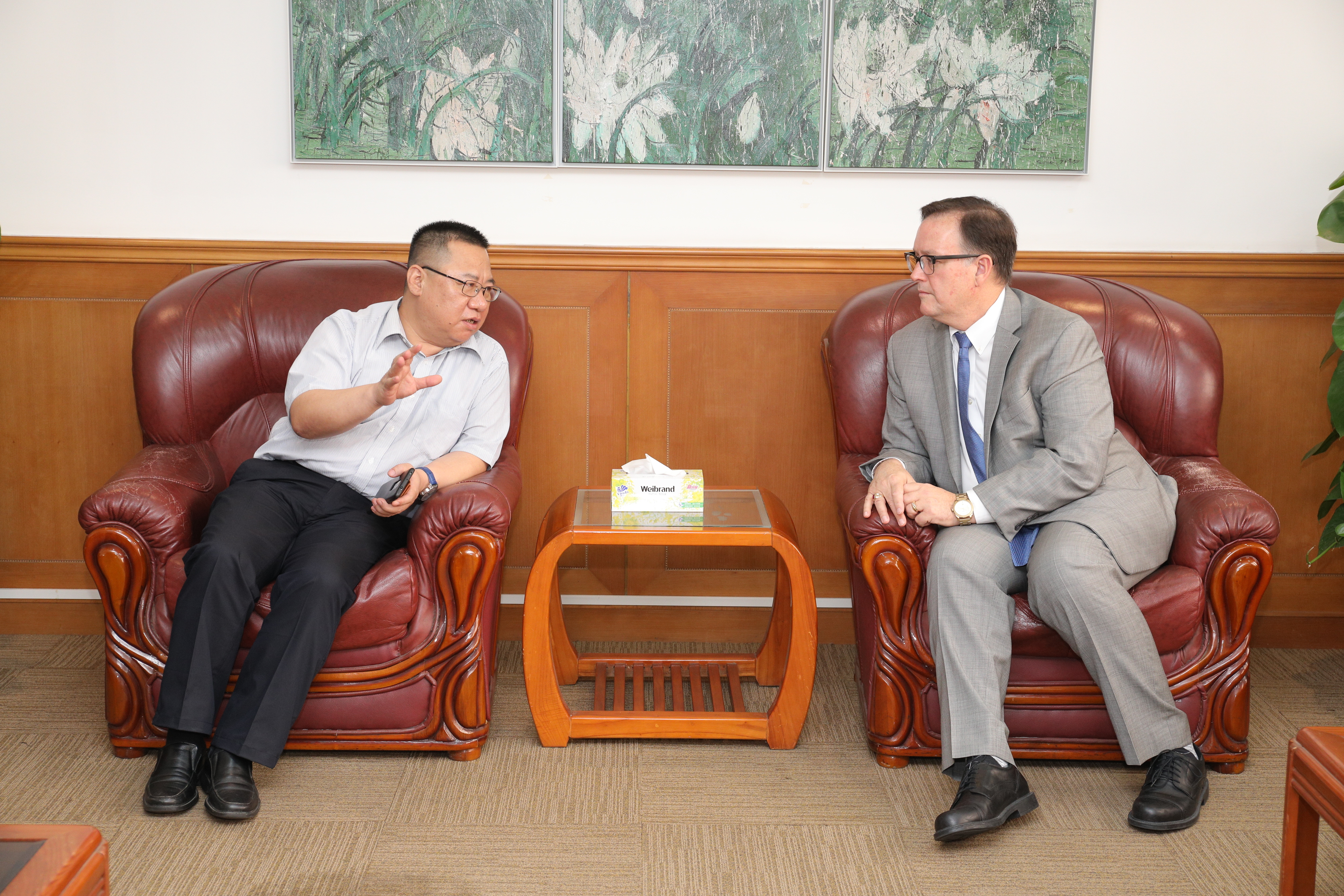 Earlier this month, vice president Wu Jian met with Dr. Li Fuxin, president of the Australian Chinese Teachers Association, who visited our school at the Shipai campus. The two sides exchanged views on how to expand the cooperation between SCNU and Australian educational institutions in the internationalization of Chinese education against the background of the Belt and Road Initiative.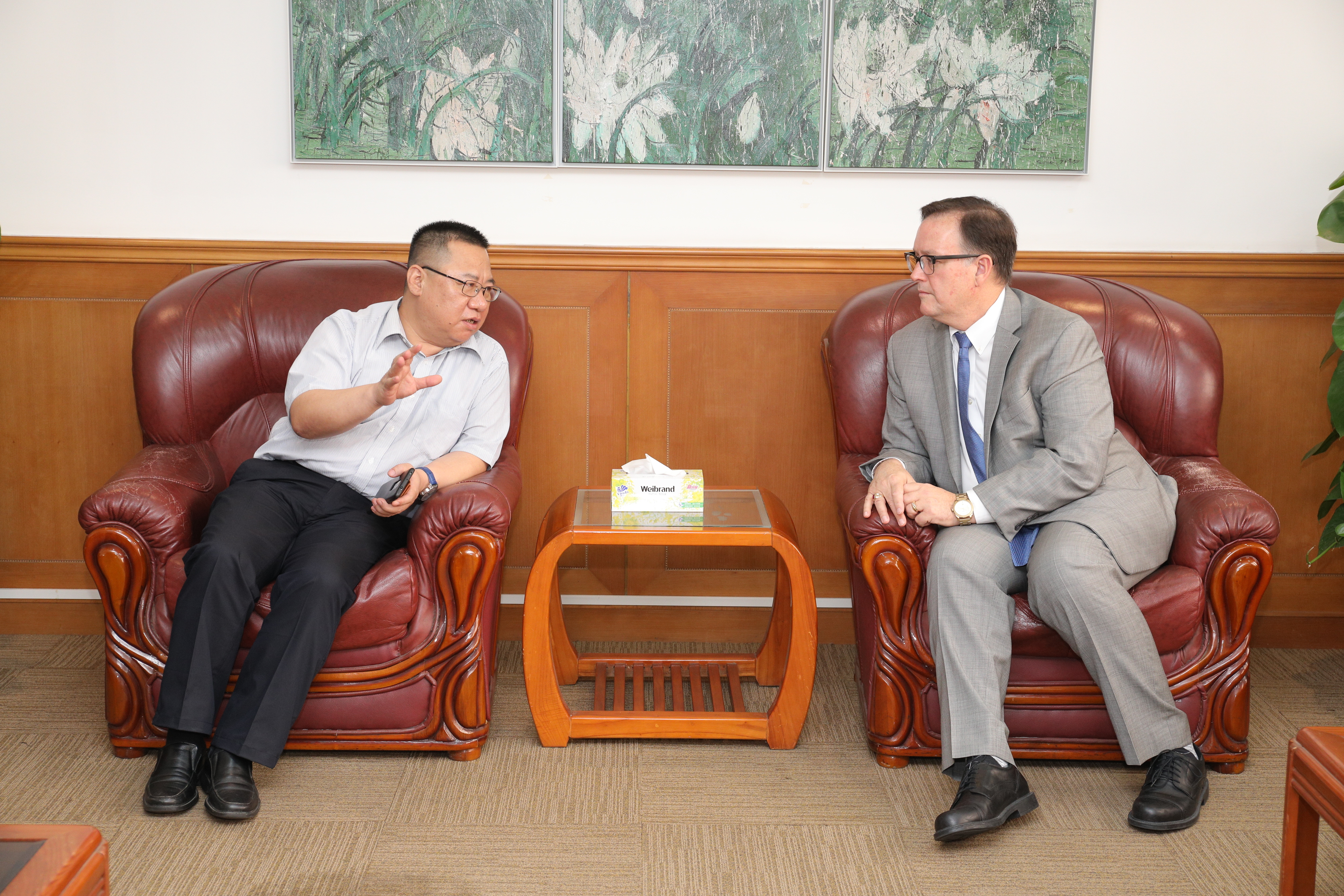 Wu Jian sketched the basic situation of the international development of SCNU, including the characteristics of our school, the development of Chinese internationalization, particularly highlighting the international education of Chinese language, the foreign cooperation projects and the "Belt and Road Initiative" Southeast Asia special plan.

Dr. Li lectured on the development of Chinese education in Australia and explained his concept of promoting Chinese education. For more than 20 years, he has adhered to the educational goal of "Hold on to Characteristics, Focus on Chinese, Carry on Compatibility" and insisting on the implementation of Chinese education and teaching. Eventually, Chinese has become the first major community language in addition to the official language being English in Australia.

It is reported that the Australian Chinese Teachers Association has a membership of nearly 3,500 teachers and over 180,000 registered students, making it the largest professional Chinese education institution in Australia, New Zealand and even the southern hemisphere. Li Fuxin is the first Chinese president and has been elected for three consecutive terms. Under his leadership, the Australian Chinese Teachers Association has achieved a series of remarkable achievements in various aspects, such as raising education quality, the development of teaching materials, etc.

---
Source from International Exchange and Cooperation Department
Translated by Jiang Xiaohua
Proofread by Edwin Baak
Reviewed by Li Jianru
What to read next: