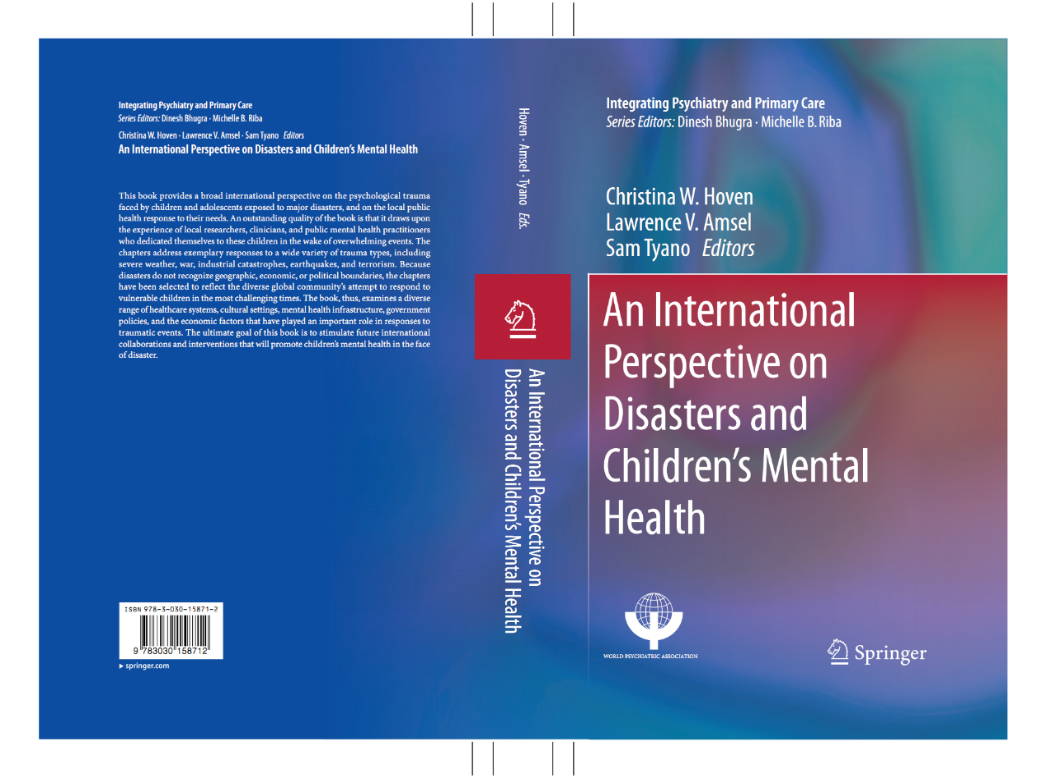 The research achievements of the team led by Professor Fan Fang are included in an influential international work, An International Perspective on Disasters and Children's Mental Health, as Chapter 7: Children's Exposure to China's Wenchuan Earthquake: Mental Health Sequelae (p. 113-147). The book is published by Springer, aiming to promote adolescents' mental health and encourage international cooperation and improvement of effective intervention measures.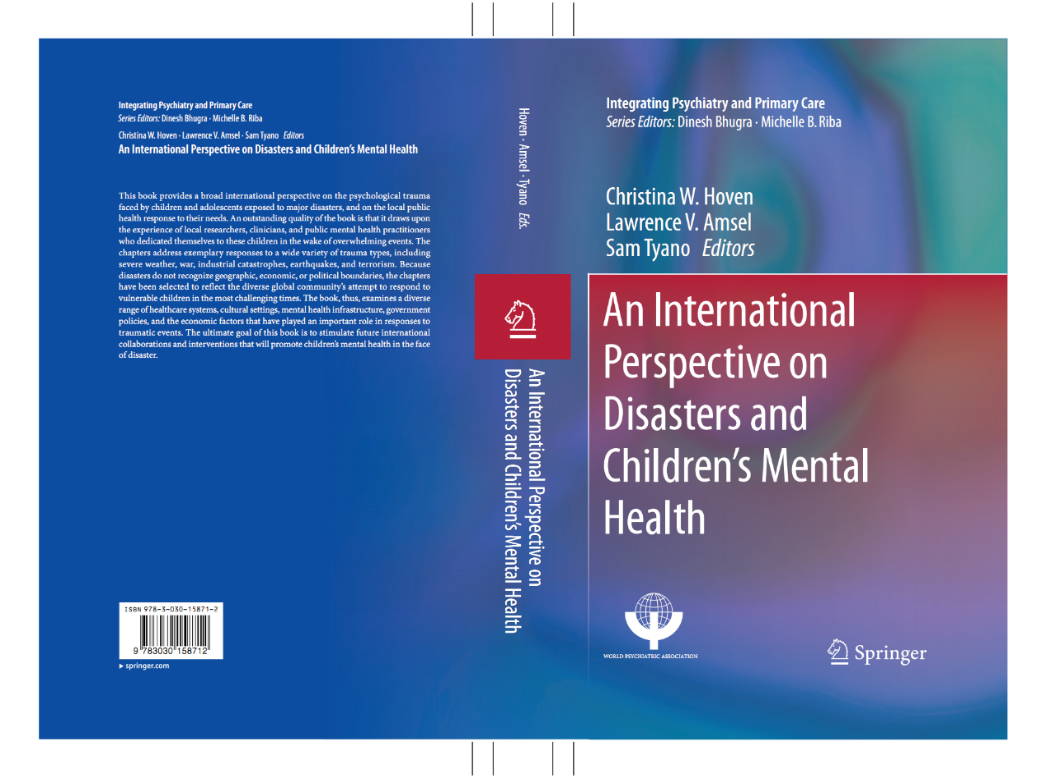 It was eight years since Fan Fang had led the research team to finish the "adolescents" mental health after the 2008 Wenchuan Earthquake research series". The research team conducted a long-term follow-up study on over 1,500 adolescents and their parents in the areas that were seriously damaged, and systematically observed on the incidence, development and factors of post-traumatic mental problems. The rules of changes and factors of post-traumatic mental problems of different groups are put forward based on logistic models for the first time. The influence of family gathering and the interaction between heredity and environment is analyzed, the psychological social system of the gender difference of the recovery of post-traumatic mental problems is revealed, and different methods of the prevention and intervention of mental health problems, which are accordingly adopted by adolescents of different ages, are offered as well as tested and verified. Based on systematic empirical research, targeted methods of the recovery of post-traumatic mental health are created and promoted extensively.

The research has aroused attention of the academic field at home and abroad, having great academic impact. Nearly 50 papers on this subject were published in influential domestic and international periodicals such as International Journal of Epidemiology, Psychological Medicine, Journal of Clinical Psychiatry, Sleep, and Acta Psychologica Sinica. They were cited more than 900 times in total. Professor Fan Fang was elected as editor (SSCI section) of the Journal of Traumatic Stress, the official publication of International Society for Traumatic Stress Studies. He was also invited by many organizations to give keynote speeches.

The research is sponsored by the National Natural Science Foundation of China, funds for major research projects of Humanities and Social Sciences Research Important Base of Ministry of Education, and the "Scholars in the Pearl River Region" project established by universities in Guangdong Province.
---
Source from the School of Psychology
Translated by Zhou Meiyan
Proofread by Edwin Baak
Reviewed by Li Jianru
What to read next: