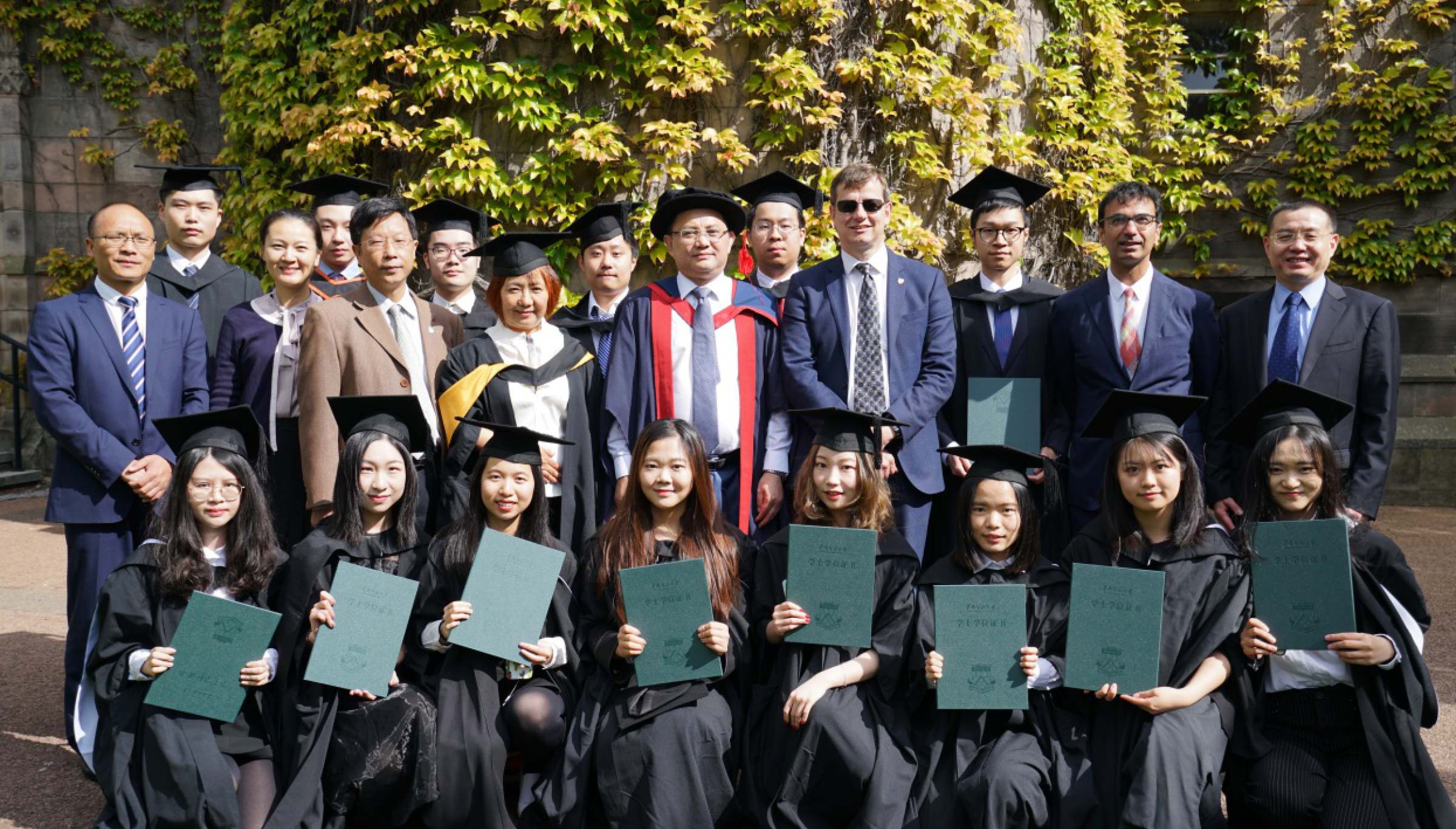 2019-07-08 18:00:03
By SCNU
hits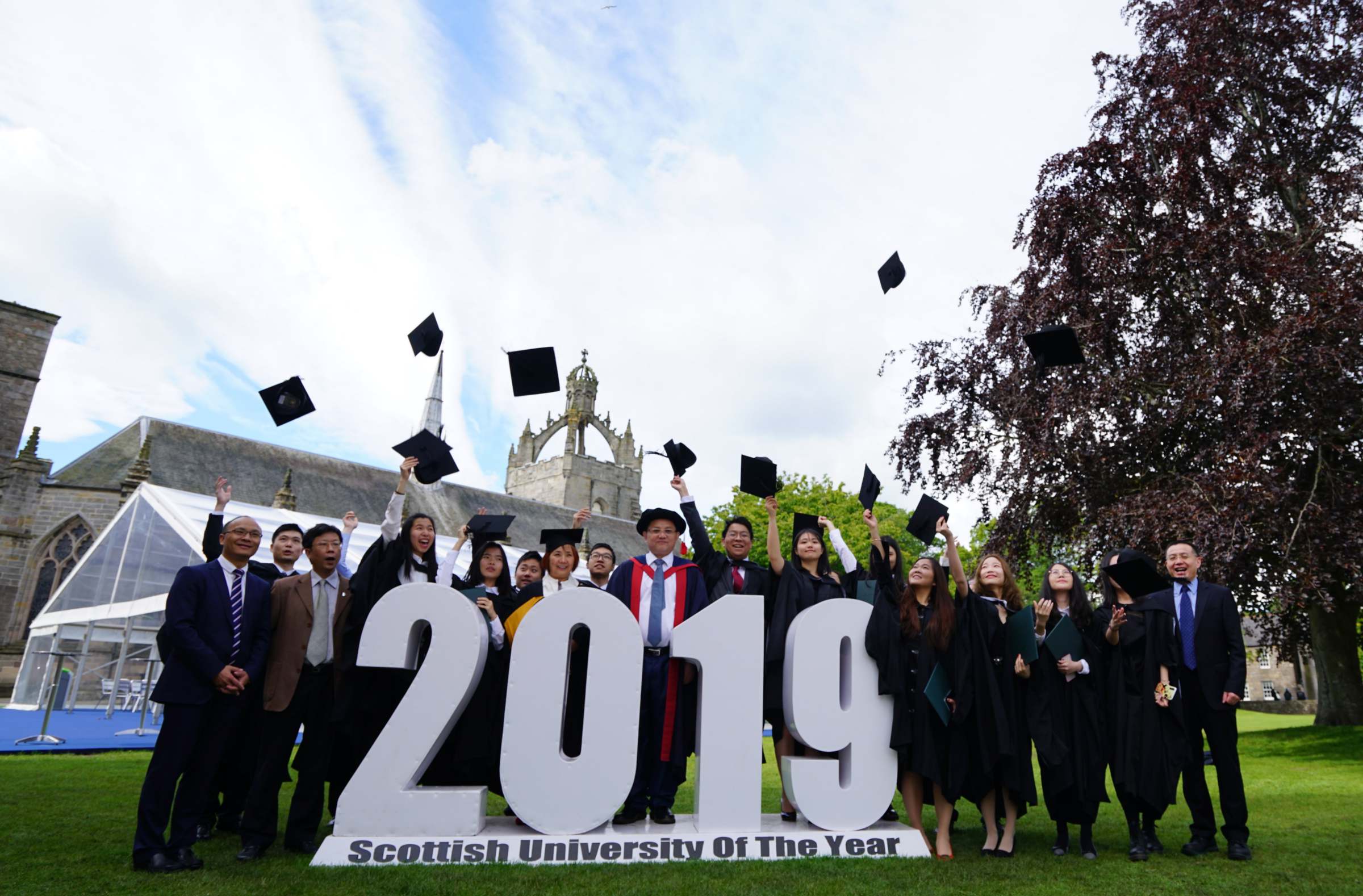 Teachers and students took a group photo
On June 18, the commencement of the first group of bachelors from the finance project, which is a joint project between SCNU and the University of Aberdeen, was grandly held in Aberdeen. This project was SCNU's first Sino-foreign cooperative project.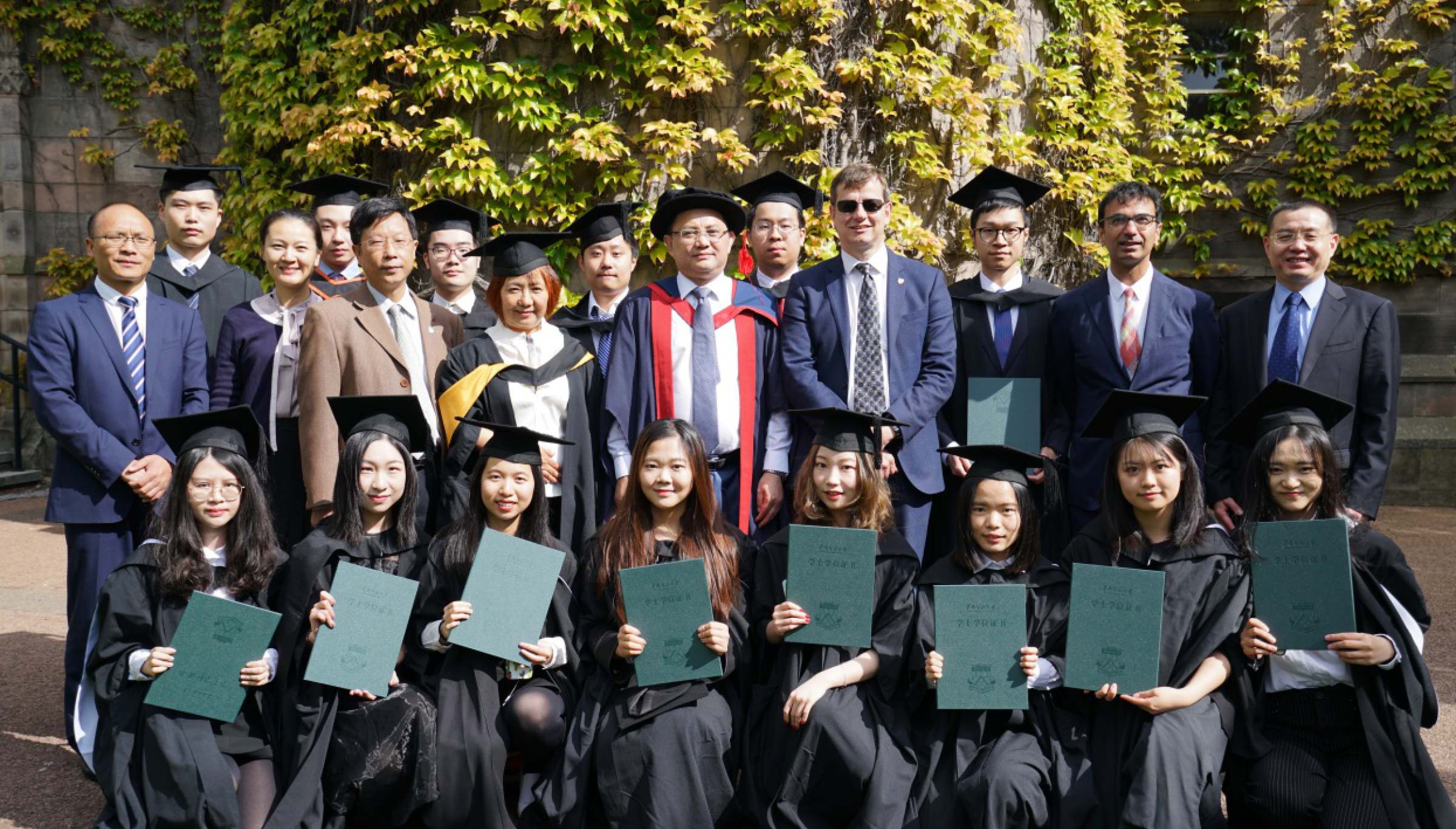 Teachers and students took a group photo
They are the first group of bachelors who majored in Finance of the SCNU International Business College. On the morning of June 18, the University of Aberdeen held the commencement, which was presided over by Wu Jianli, for them in the New King's building, on the campus of the University of Aberdeen. Present at the ceremony were, Wang Enke-the president of South China Normal University, the visiting delegation members from SCNU, Richard Wells, the vice president of Aberdeen University, Harminder Battu, the director of international projects of the SCNU International Business College, all the graduates and their relatives. President Wang delivered a vibrant speech, which introduced the development history, the main features and the achievements of the joint project. He encouraged the graduates to adhere to lifelong learning, to have a great ambition, to improve their abilities, to discipline themselves, and to work hard for the benefit of the community. Xiong Jianwen declared the list of graduates. Richard Wells and student representatives made speeches respectively. Later, President Wang turned the tassel for every graduate (traditionally, it symbolizes one's transition from candidate to graduate), and presented graduates their bachelor's degree certificate in Economics. All teachers and students struck up a rousing chorus of the SCNU school song. Later they took a group photo.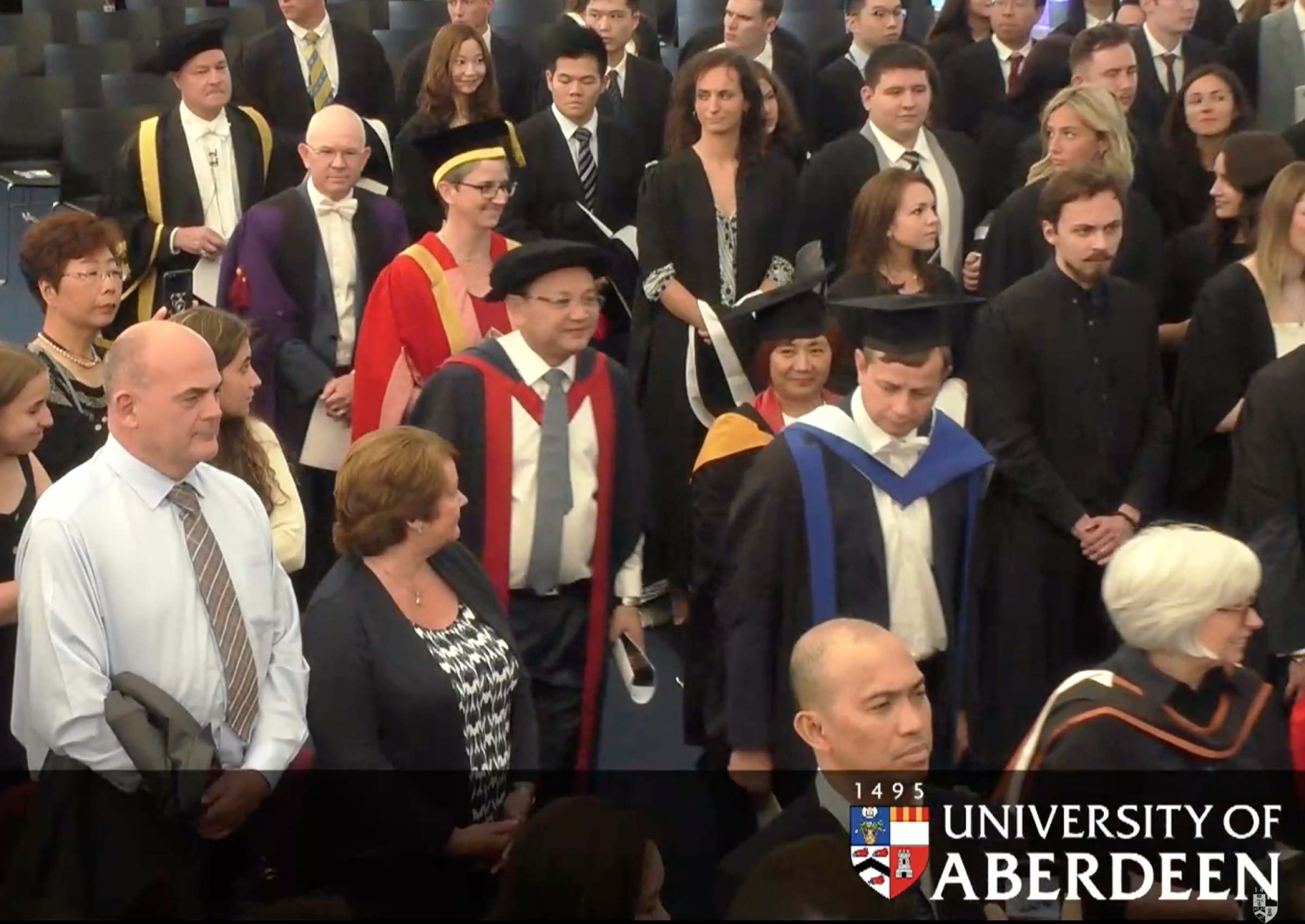 At graduation
In the evening, the commencement ceremony of the 2019 cohort of students from the Aberdeen University Business College, was held at King's College. They are the first graduates of SCNU's Finance specialization who graduated from Aberdeen University. Among them, nine students obtained a Bachelor degree with First Class Honors, eleven students obtained Second Class Upper Honors, and one student obtained Second Class Lower Honors.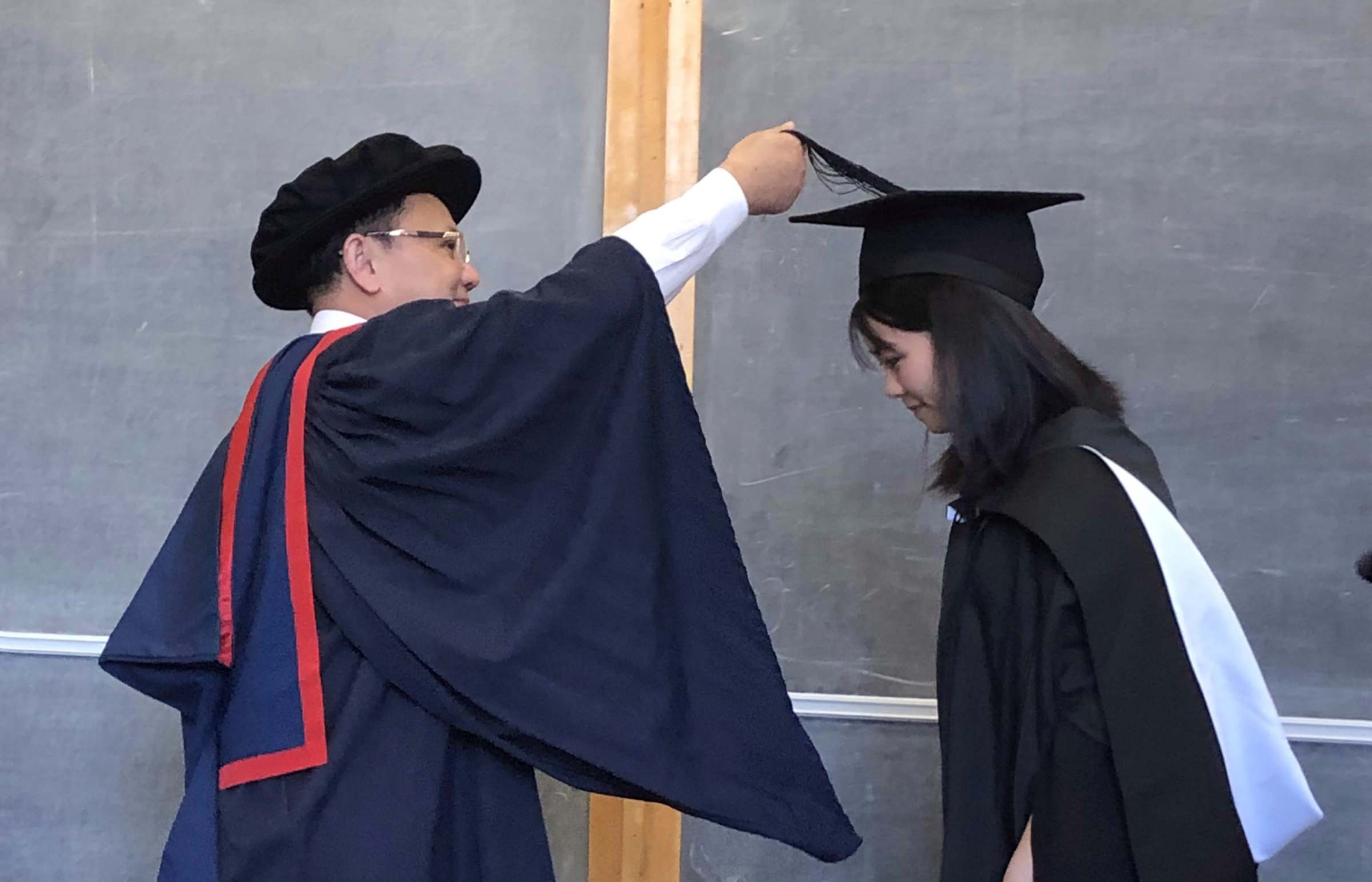 President Wang turned the tassel for a graduate
After four years of development, the teaching quality and the teachers' teaching level of this Sino-foreign cooperative project have been improving. The achievement, gained by Finance specialization in the aspect of talent cultivation and teaching practice, won the first prize both in the 9th and the 10th SCNU Teaching Achievement Competition. Among the first graduates of this project, 67.5% were admitted to master's programs, 65% of them were enrolled in a world-class university as masters, and 45% of them were enrolled in one of the world's 100 most prestigious universities.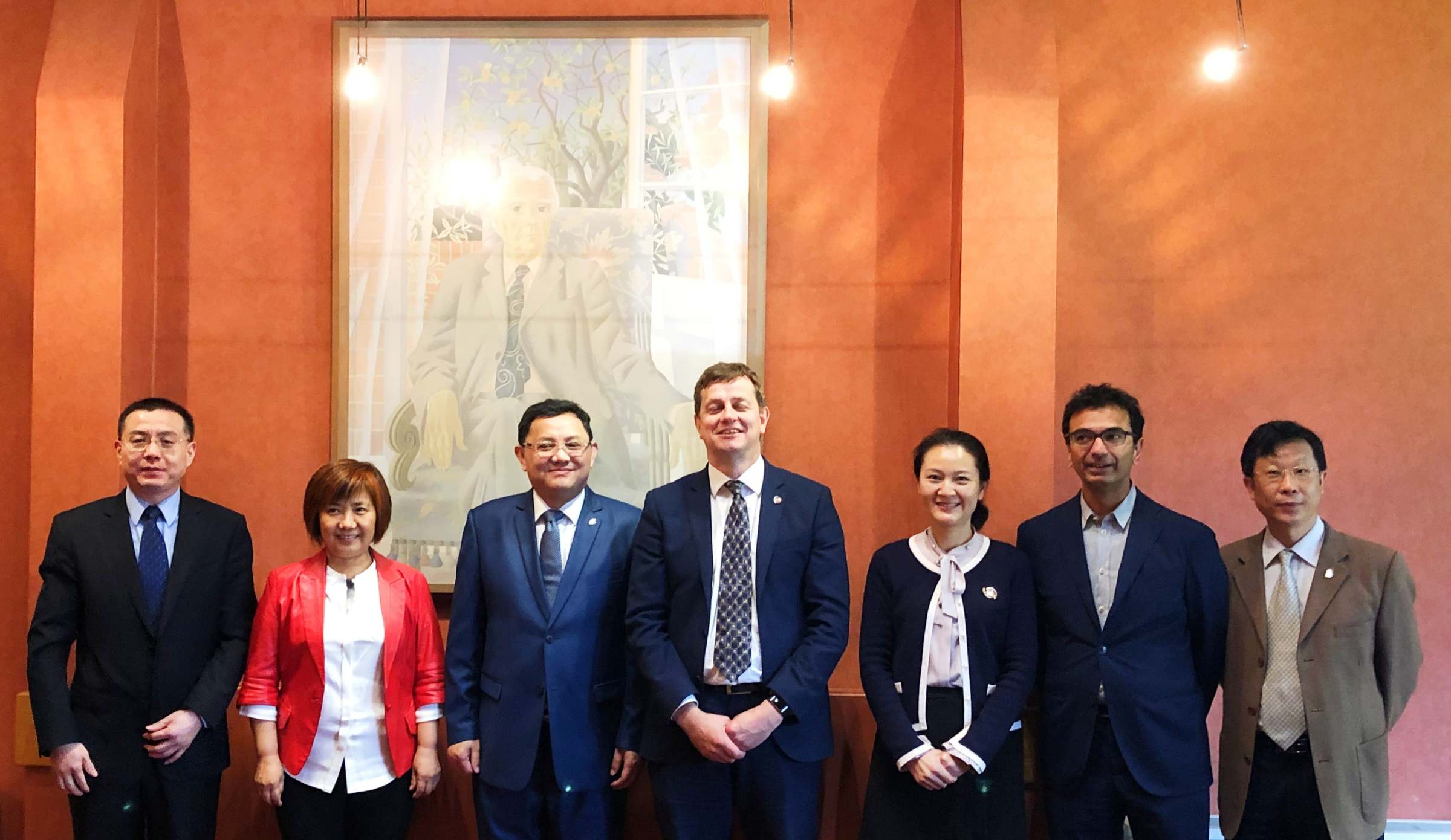 ---
Translated by Huang Mengxiao
Proofread by Edwin Baak
Reviewed by Li Jianru
What to read next: