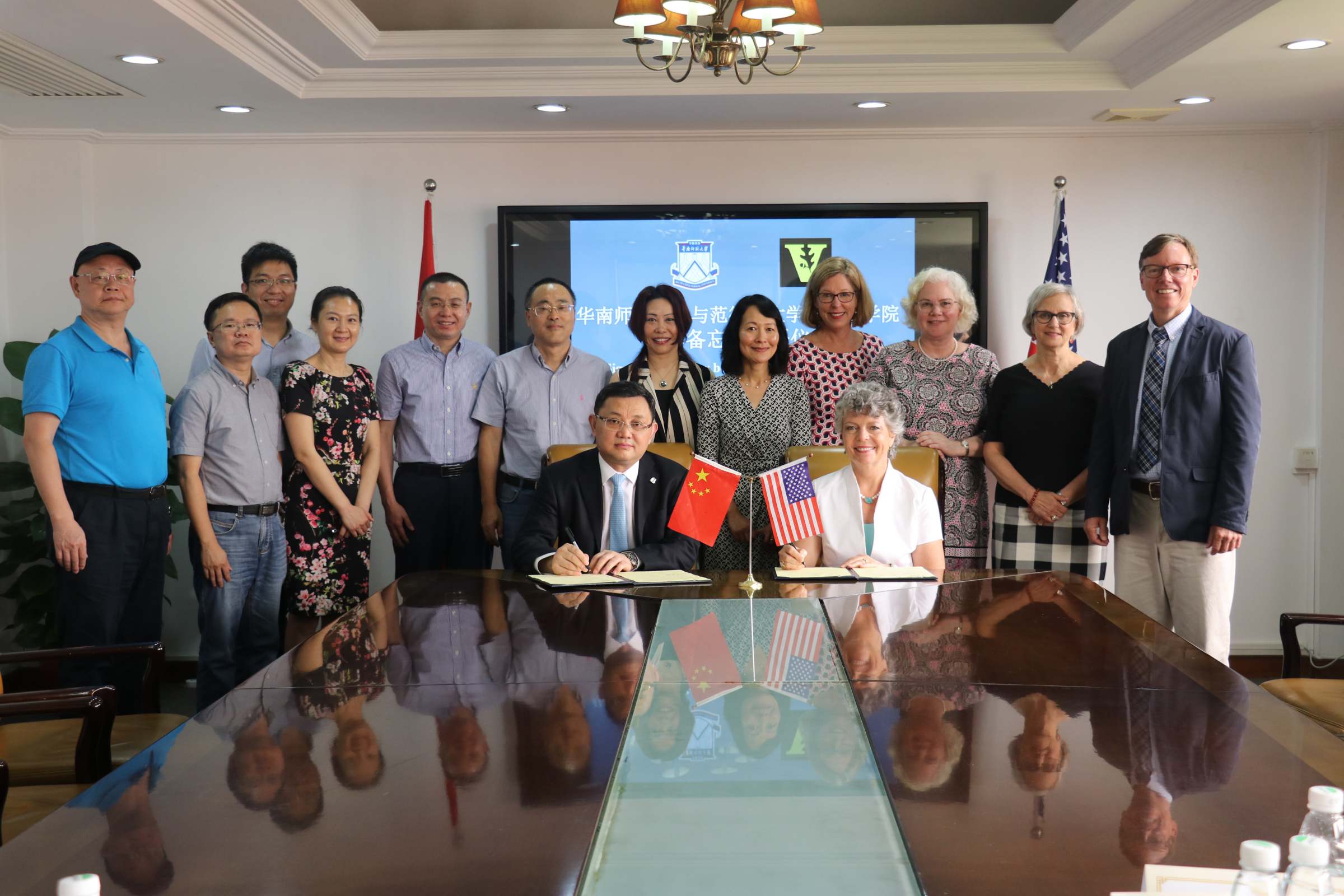 On the morning of June 3, Wang Enke, president of our school, held cordial talks with Dean Camilla P. Benbow of Peabody College of Vanderbilt University in the United States. Later that day, they signed a memorandum of understanding, raising the long-term friendly and cooperative relations between the two sides to a new stage of comprehensive strategic cooperation.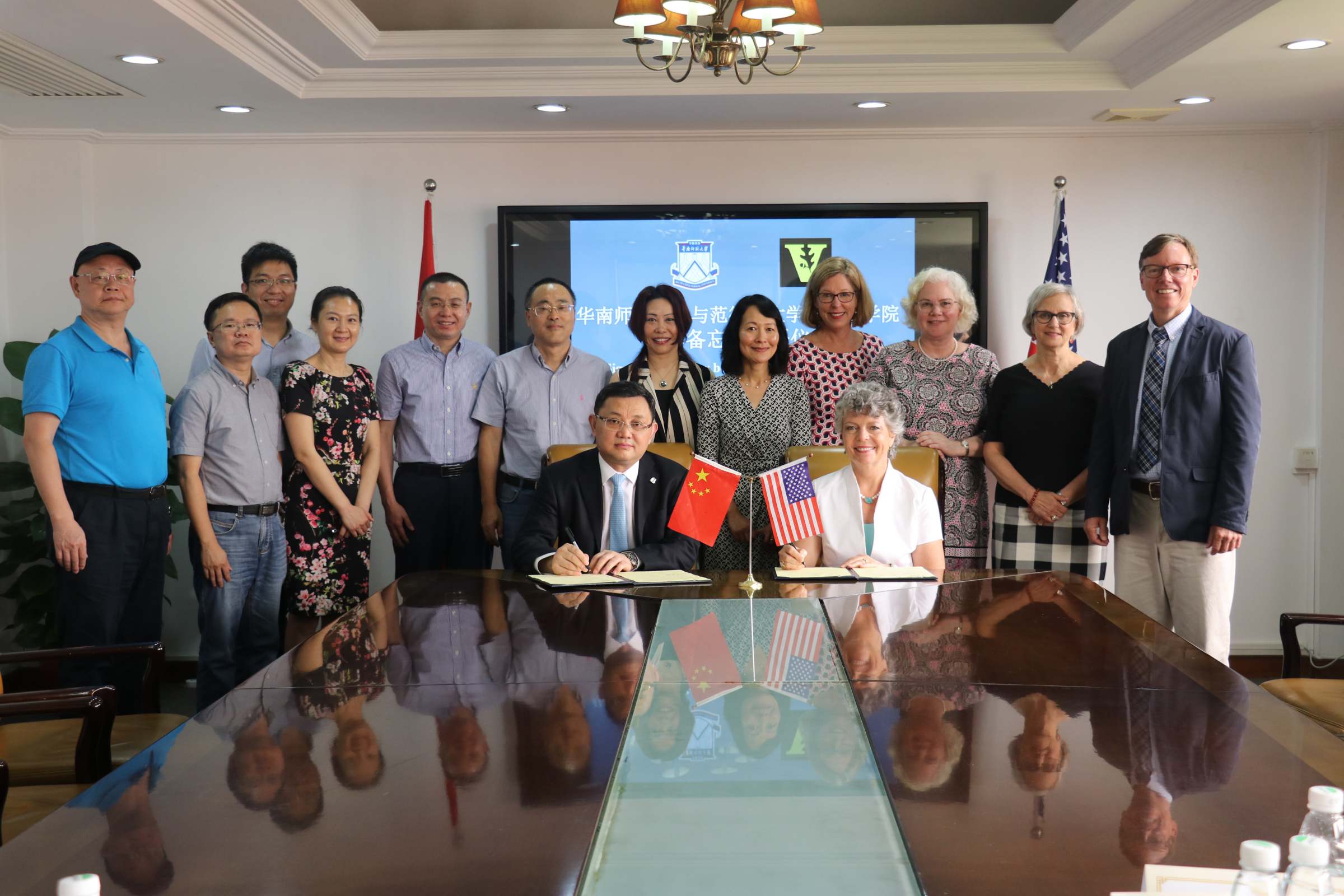 President Wang Enke signs a memorandum of cooperation with Dean Camilla of Vanderbilt University
The University of Vanderbilt is known as "the Harvard in the South". Peabody College of Vanderbilt has inthe top 10 of the National Institutes for Best Education in the United States for many years.
SCNU and Peabody College have a long-term stable and friendly cooperation. This time, our school and Peabody College jointly negotiated and signed a new memorandum of understanding, aimed at carrying out deep and close strategic cooperation in many aspects, such as the introduction of high-quality teacher education teachers, the introduction and development of high-quality teacher education courses, and the cooperation in the training of graduate students in the field of teacher education (including winter and summer vacation travel projects, education trainee and study projects, etc.).
Peabody College sent a team of five experts led by Professor Ellen Goldring, chairman of the National Institute of Educational Management, to co-organize a joint research team composed of experts and scholars from universities such as the Hong Kong University of Education and the University of Macau to hold the "Seminar on Guangdong, Hong Kong and Macao Curriculum Planning Research forTeacher and Principal training." With the overall coordination and coordination of the Department of teacher Education of our university, the seminar yielded fruitful results.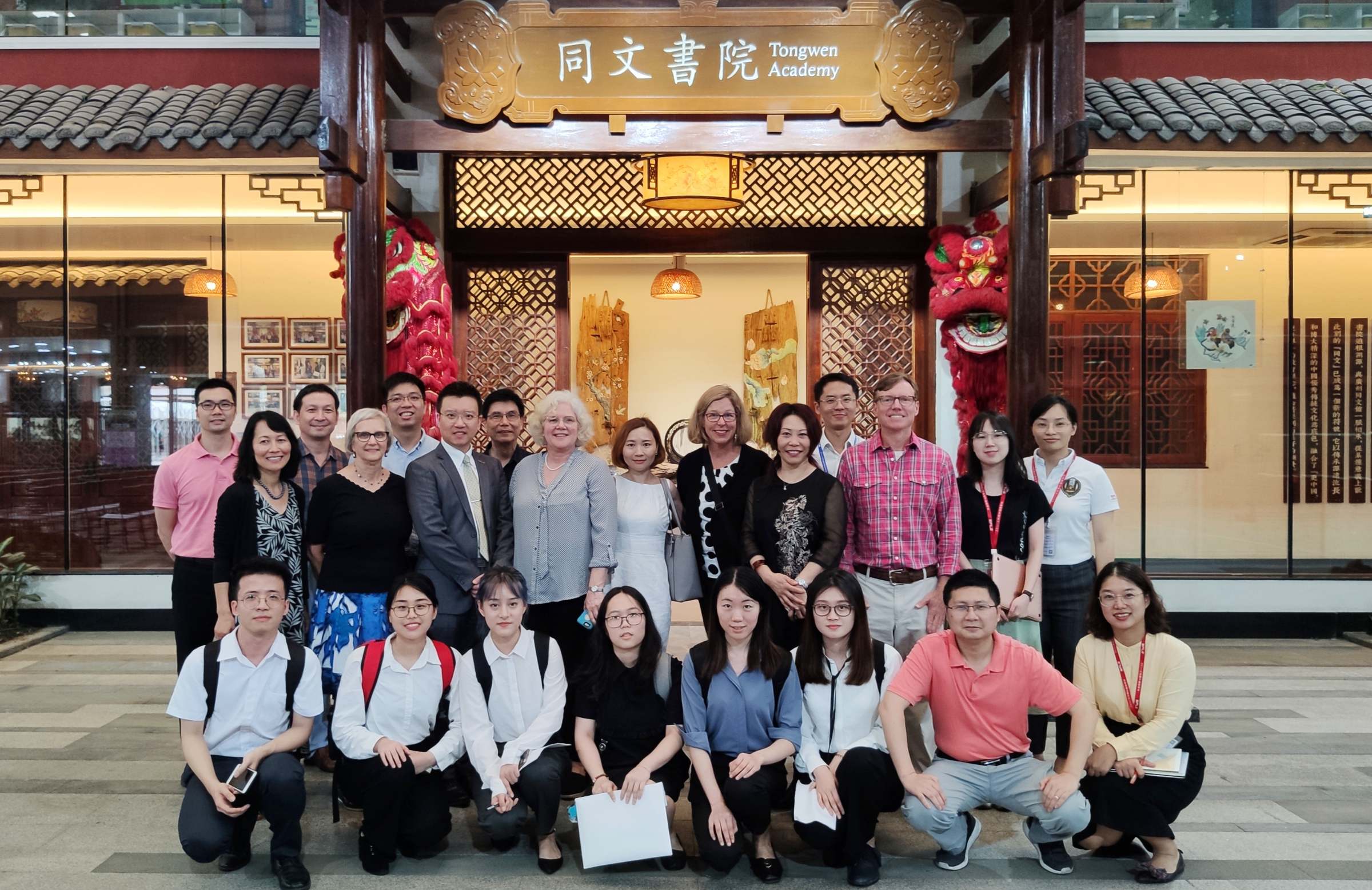 Chinese and American expert team visits Museum of Chinese traditional Culture in Peizheng Middle School, Macao
During the seminar, Chinese and American experts also discussed the project of "Research on the Reform of teacher Education in China", and provided useful suggestions.
Zhang Wei, executive vice president of our graduate school, and Xiu Cravens, vice dean of international affairs, held detailed consultations on the issue of sending outstanding graduate students to Peabody College. Their discussion reached a preliminary consensus, which opened up new high-quality resources for the improvement of the quality of education in our school.
---
Translated by Tan Yanping
Proofread by Edwin

Reviewed by Li Jianru
What to read next: