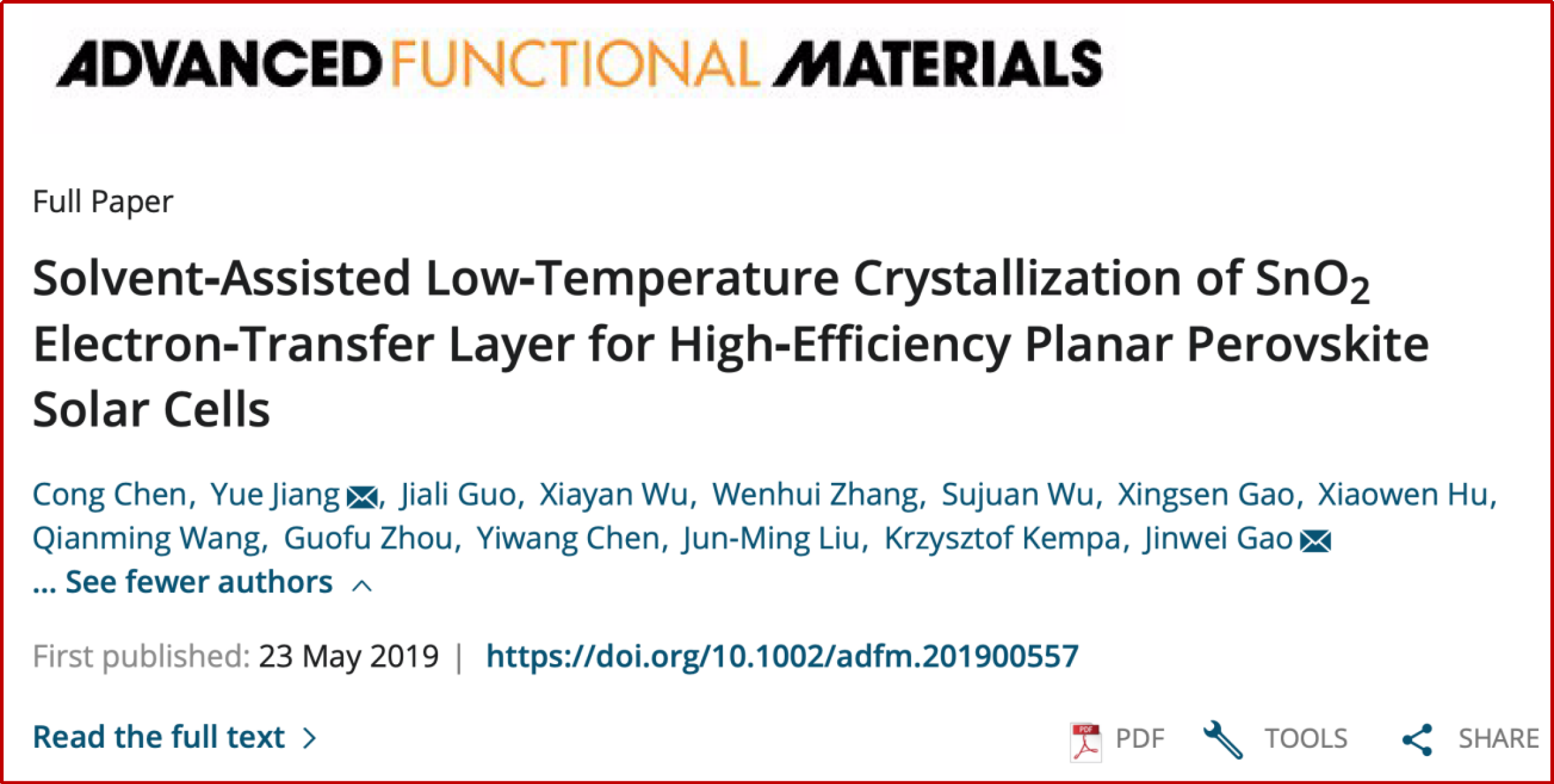 2019-06-04 15:52:40
By South China Academy of Advanced Optoelectronics
hits
The Gao Jinwei Research Group of the South China Academy of Advanced Optoelectronics at SCNU has made significant progress in research into Planar Perovskite Solar Cells, the research achievements of which were respectively published in Advanced Functional Materials (IF=13.3) and the Journal of Materials Chemistry (IF=9.9). Master Degree candidates Chen Cong, Mai Runsheng, and Wu Yanxia are the first authors, while professor Gao Jinwei, and researcher Jiang Yue are listed as the corresponding authors, professor Liu Junming, Zhou Guofu and the distinguished professor of SCNU, Krzysztof Jan Kempa, are co-authors of the paper. South China Normal University is the first author unit for both papers.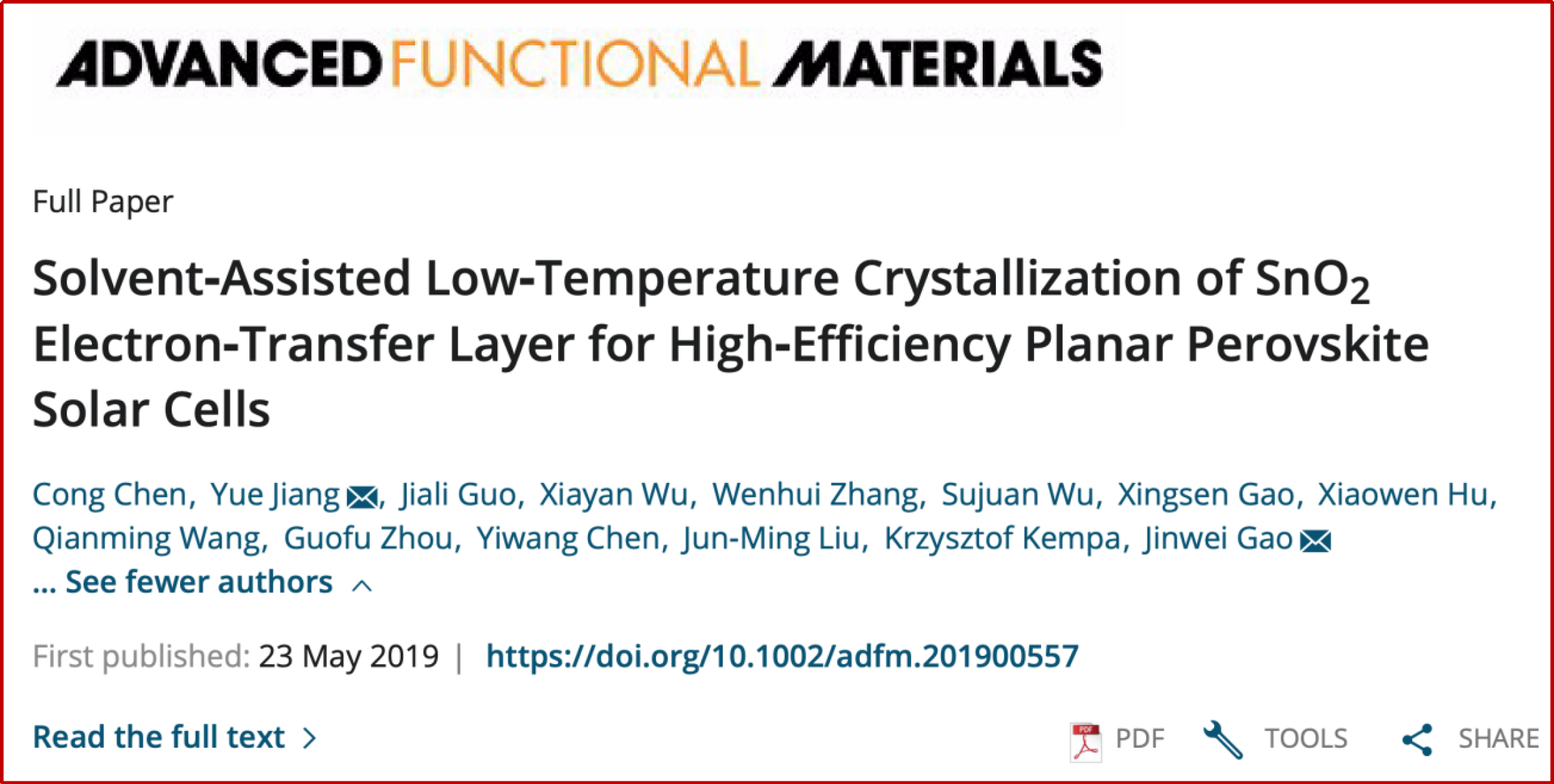 In recent years, research into organic-inorganic planar perovskite solar cells has grown leaps and bounds with its photoelectric conversion rate increases form initial 3.8% to 24%., which is becoming an important competitor in new generation of photovoltaic materials. In solar cells devices, except perovskite material, the electron and the hole transport layer also play vital roles in raising the efficiency of solar cells. The Gao Jinwei research group has conducted a series of innovative research and made great progress.
The long-term research of the Gao Jinwei research group is focused on flexible photoelectric materials and devices, including Flexible transparent conductive materials, planar perovskite solar cells and other flexible energy storage materials and devices. The research group has published more than 60 papers in material and physical periodicals such as Nature Communications, Advanced Materials and Advanced Functional Materials, the number of citations has exceeded 3,000 times. The research was supported by the National Natural Science Foundation of China — People's Government of Guangdong Province Joint Fund.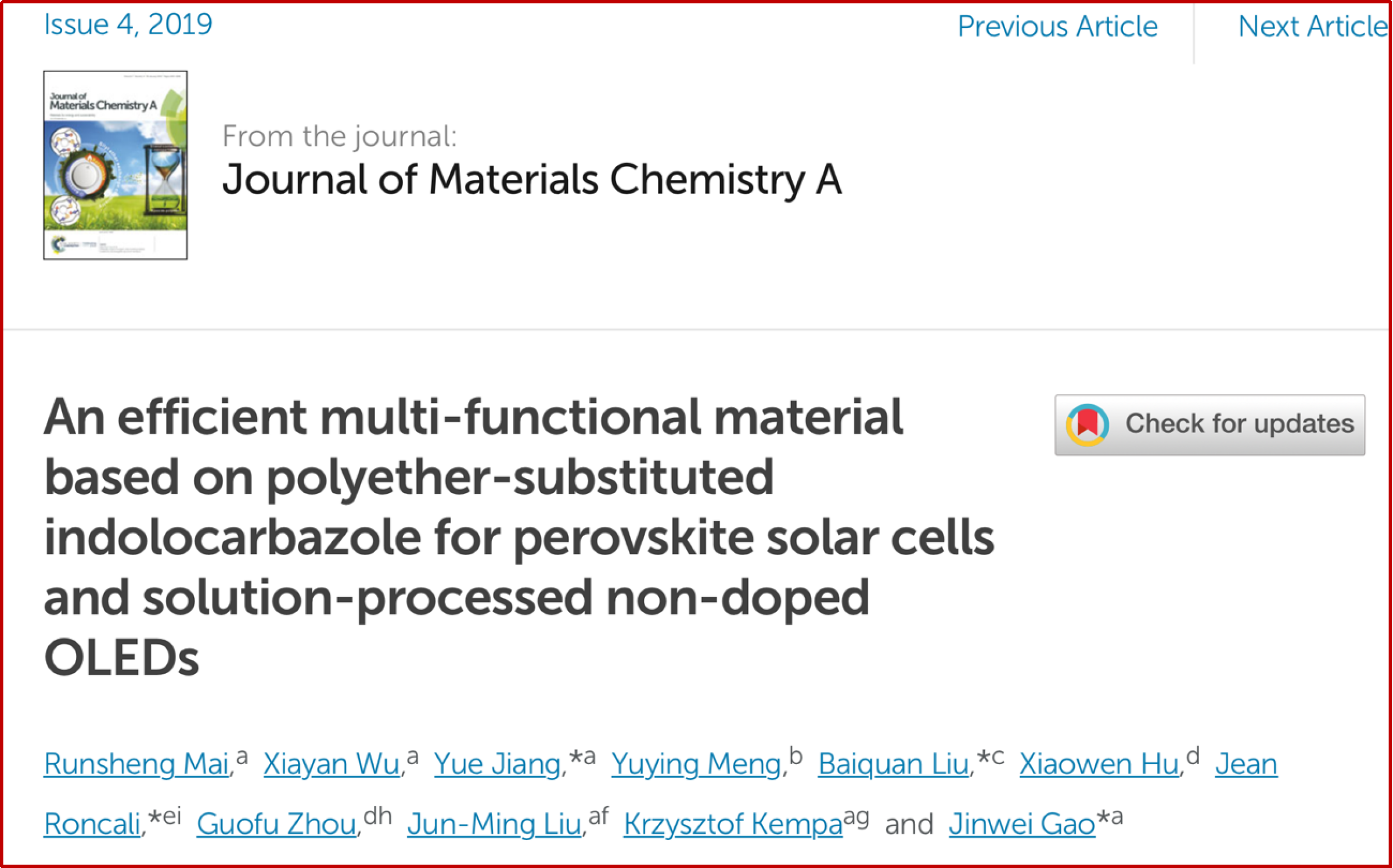 ---
Source: South China Academy of Advanced Optoelectronics
Translated by Chen Huiqing
Proofread by Edwin Baak
Reviewed by Li Jianru,Peng Jing
What to read next: