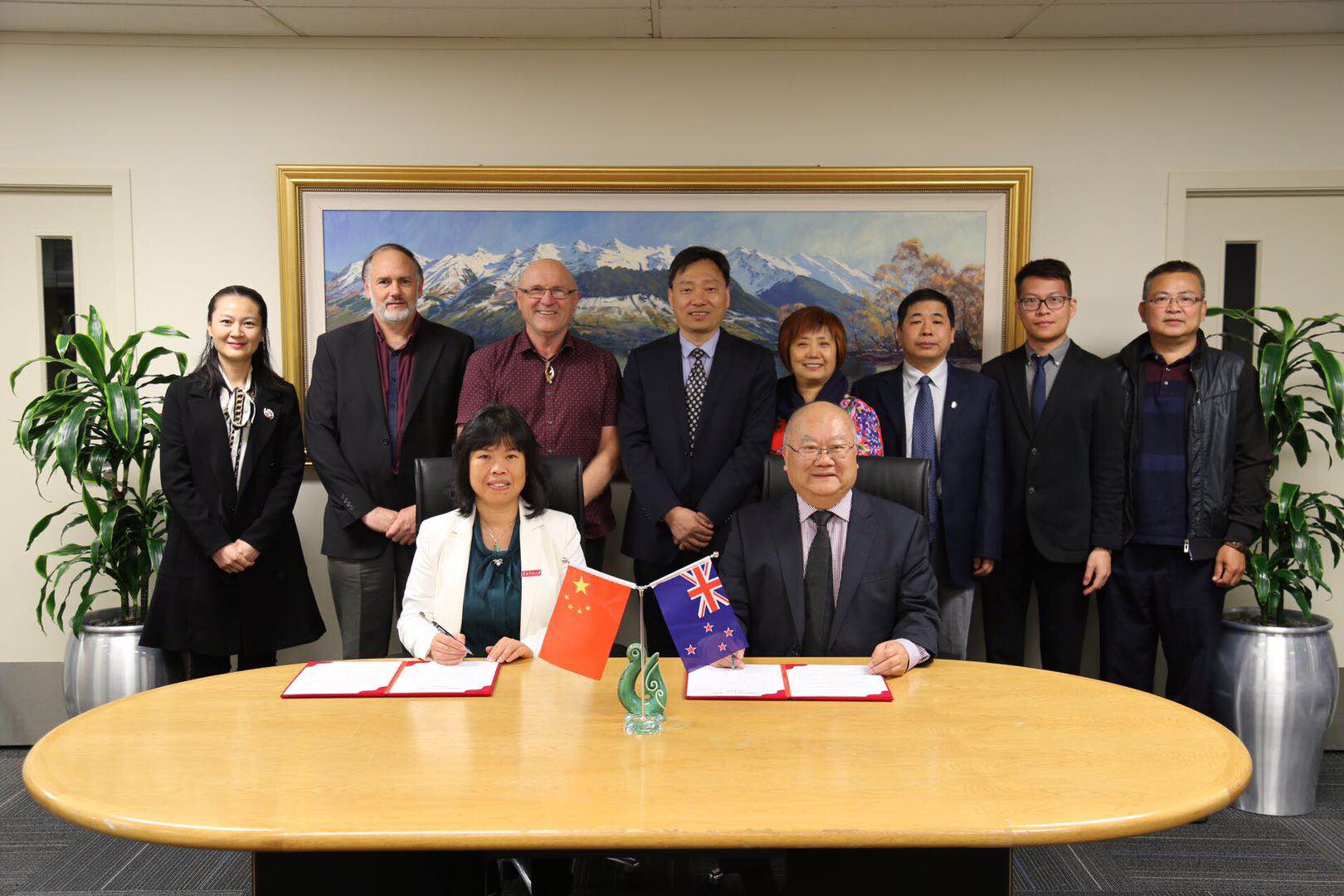 From April 30 to May 1, a delegation led by vice president Ma Weihua visited the UUNZ Institute of Business in New Zealand and discussed possibilities for cooperation, such as the establishment of overseas teaching sites at SCNU International United College. A memorandum of cooperation was signed.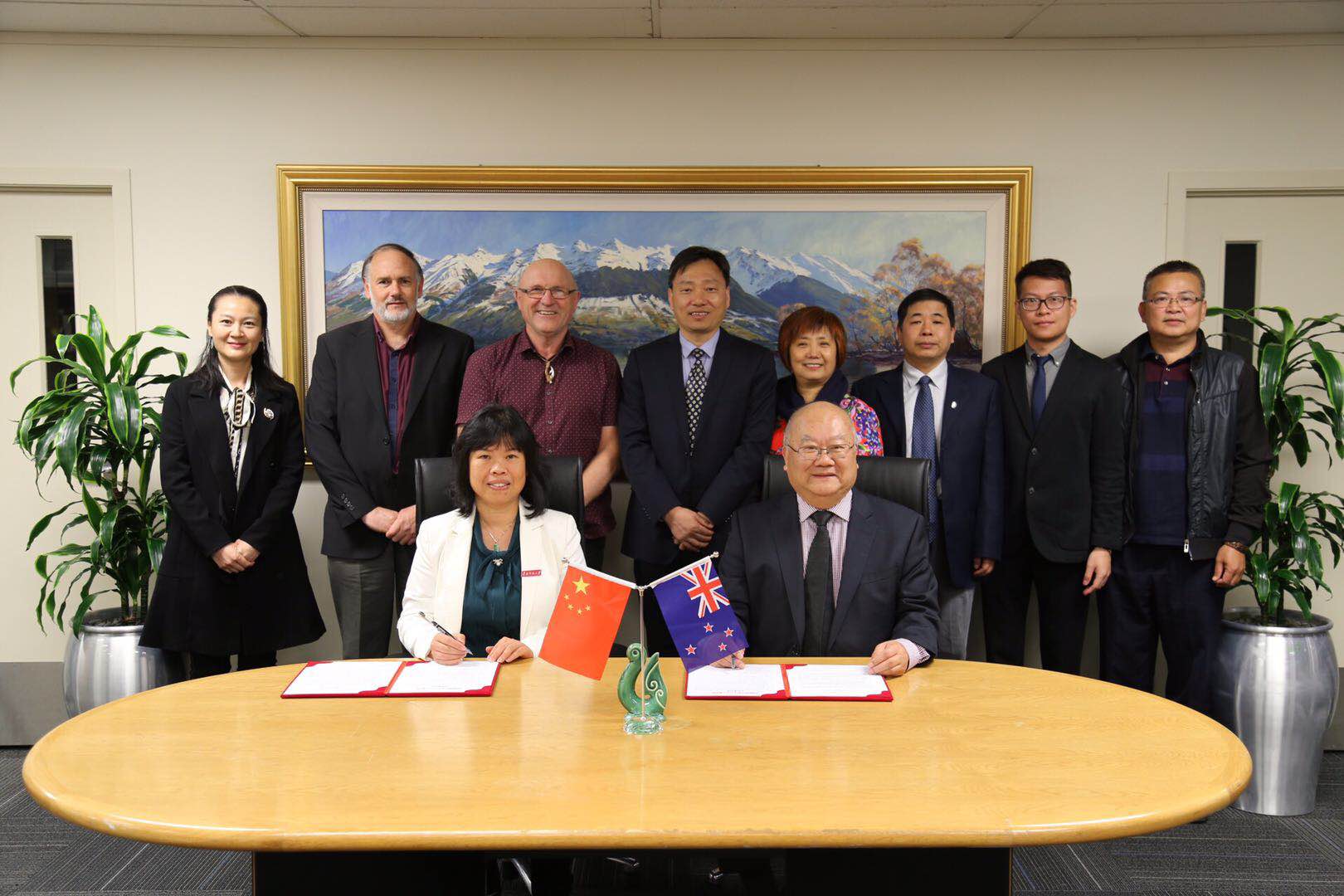 During the visit, the delegation met with Dr. Jimmy Chen, President of UUNZ Institute of Business and Mike Ma, head of the training center on the China-New Zealand "The Belt and Road" project. Jimmy Chen first spoke about the history, educational characteristics, curriculum and advantages of the UUNZ Institute of Business and its future development direction. Then, Ma Weihua spoke about SCNU, its history, discipline development, school-running characteristics and its four goals of introducing high-tech talents, developing a high-end platform, and achieving internationalization and informationization. Subsequently, both sides discussed possibilities for the cooperation in teacher training, student exchange, overseas education, international curriculum development, especially in the establishment of overseas teaching sites at SCNU's International United College.
Following the discussions, the two sides signed a memorandum of cooperation. Under this cooperation framework, they will carry out the following cooperation in the future: joint training of multiple models, conducting overseas education in New Zealand, cooperation in scientific and research activities, exchanges between teachers and researchers, academic conferences, seminars, etc.
---
Source from the International United College
Translated by Peng Jing
Proofread by Edwin Baak
Reviewed by Li Jianru
What to read next: