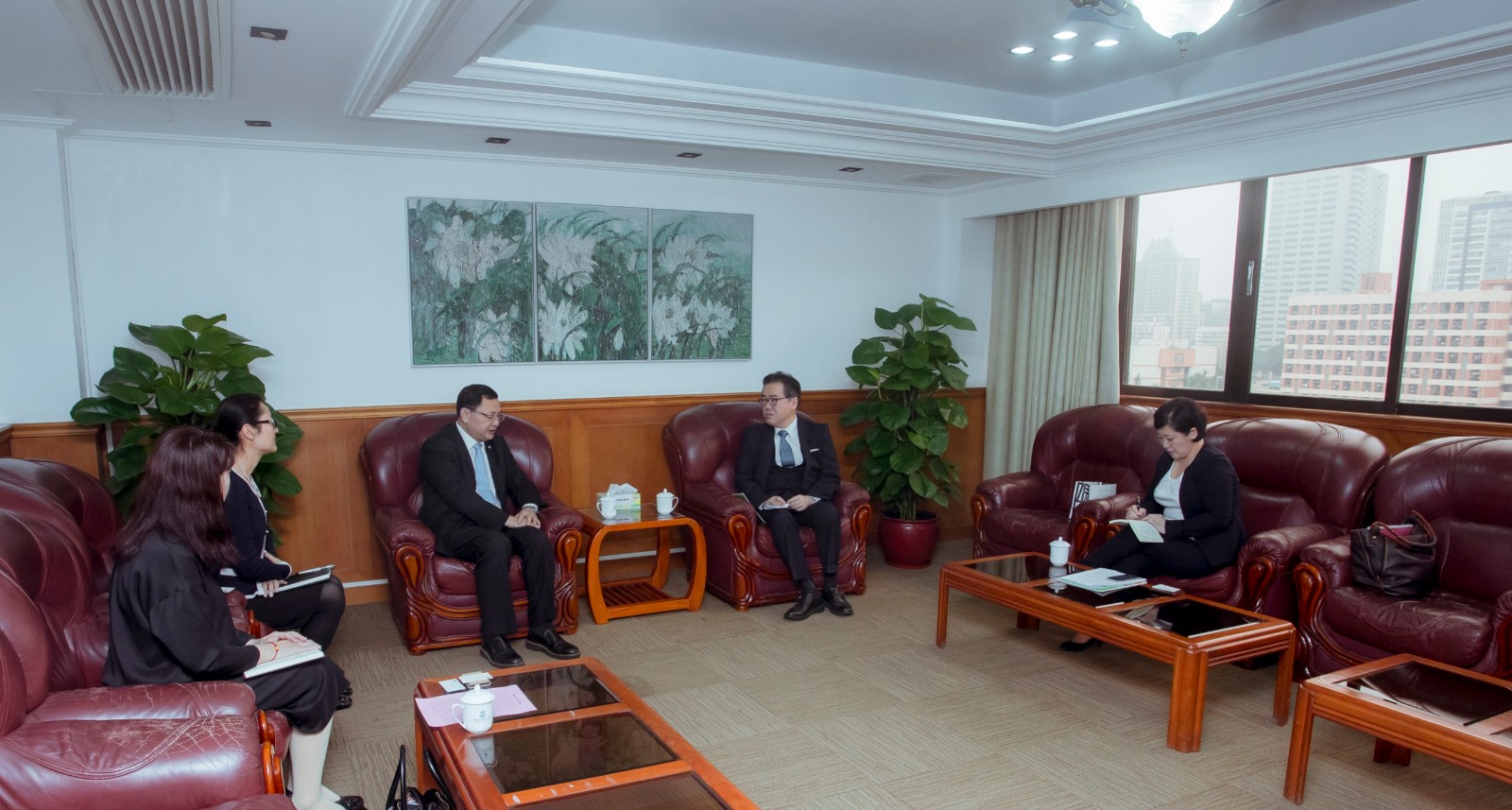 On April 18, Hideki Ishizuka, the new Consul General for Japan in Guangzhou, and Consul Aiko Inoue, visited SCNU. President Wang Enke met with the Consul General and his delegation.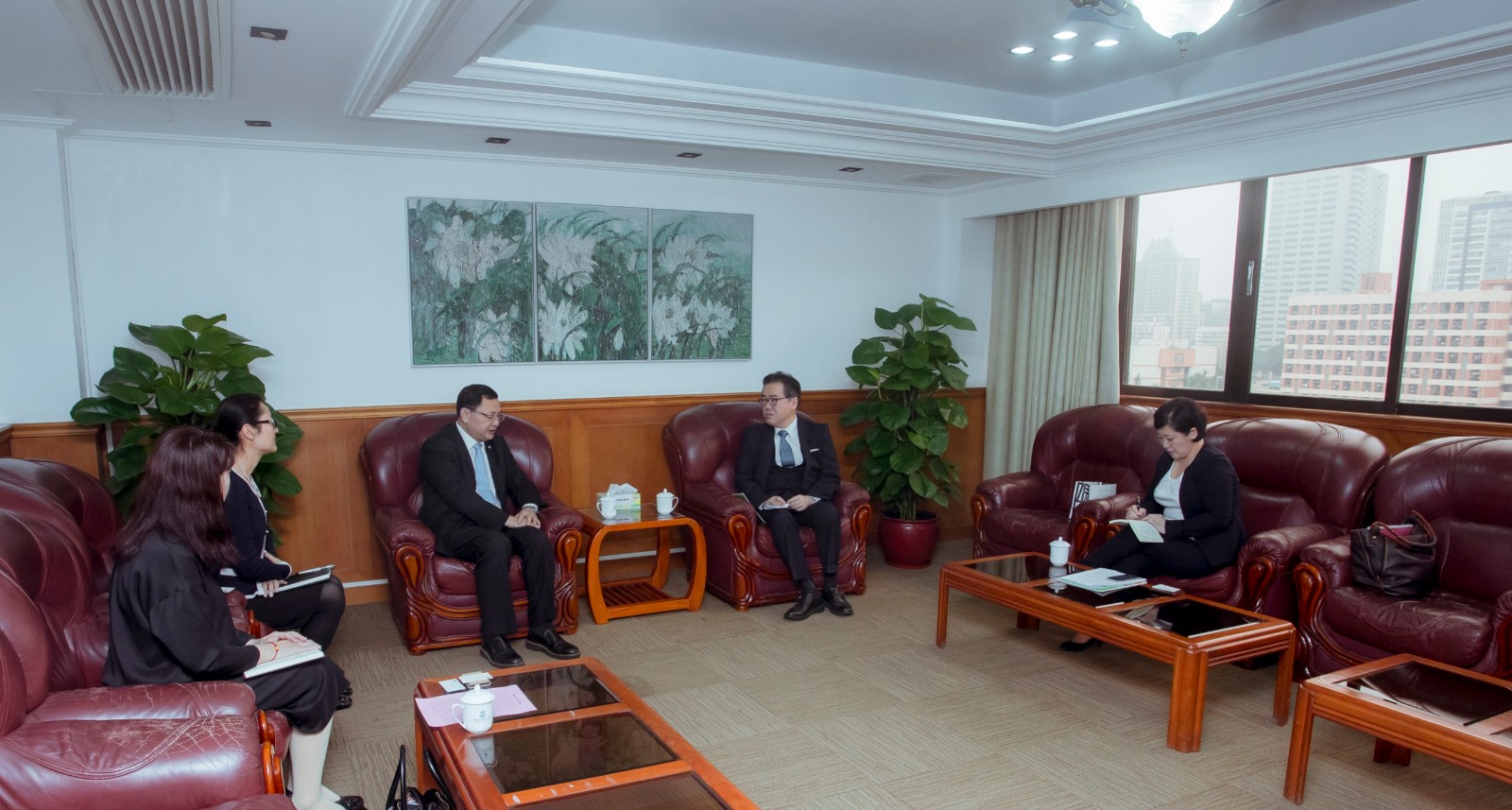 President Wang extended a warm welcome to their visit. He told the delegation about South China Normal University, its development program, and exchange and cooperation with Japan. Wang pointed out that the school is now making full efforts to promote the development of a College of Teacher Education in the Guangdong-Hong Kong-Macao Greater Bay Area. He expressed his hope that SCNU can play a more important role in the development of the Guangdong-Hong Kong-Macao Greater Bay Area by strengthening exchanges with Japanese universities, thus gaining relevant experience and practice.
Hideki Ishizuka said that SCNU is the leading teacher training university in South China. On the basis of Sino-Japanese friendly relations, he said he looked forward to deepening and expanding the cultural and educational exchange between SCNU and Japanese universities, promoting the exchange of students and scholars and carrying out joint scientific research. He also pointed out that 2019 is the year of cultural exchange between Chinese and Japanese teenagers. He expressed his hope that SCNU can actively participate in relevant activities. The consulate will also continue to assist SCNU to enhance exchange and cooperation with Japanese institutions, and give strong support in relevant policies.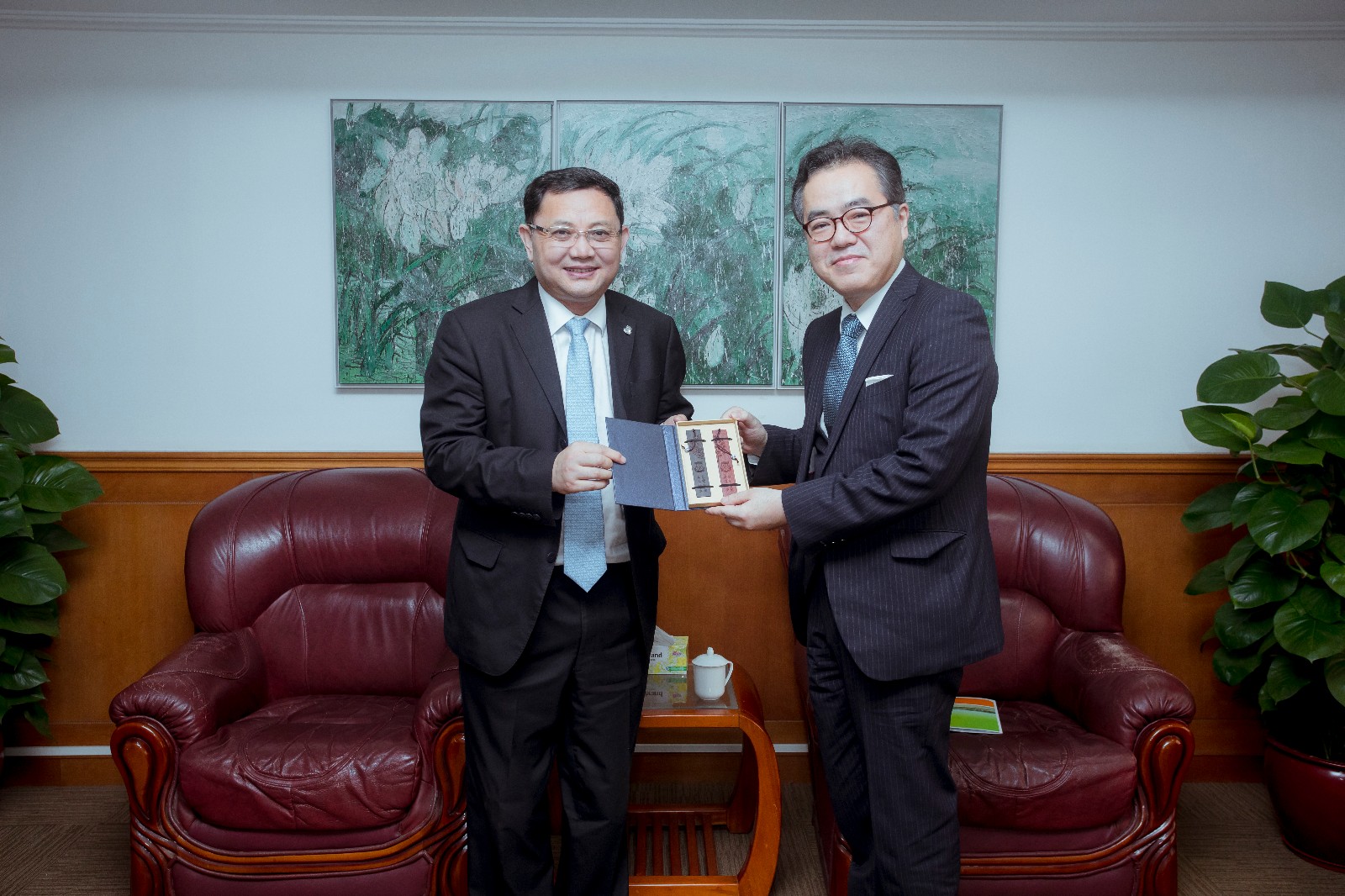 Also attending the meeting were the director of International Exchange and Cooperation Tan Weihong and the dean of Japanese Department of the School of Foreign Studies, Dr. Li Yannan.
---
Source from the Office of International Exchange and Cooperation

Translated by Li Siqi
Proofread by Edwin Baak
Reviewed by Li Jianru
What to read next: