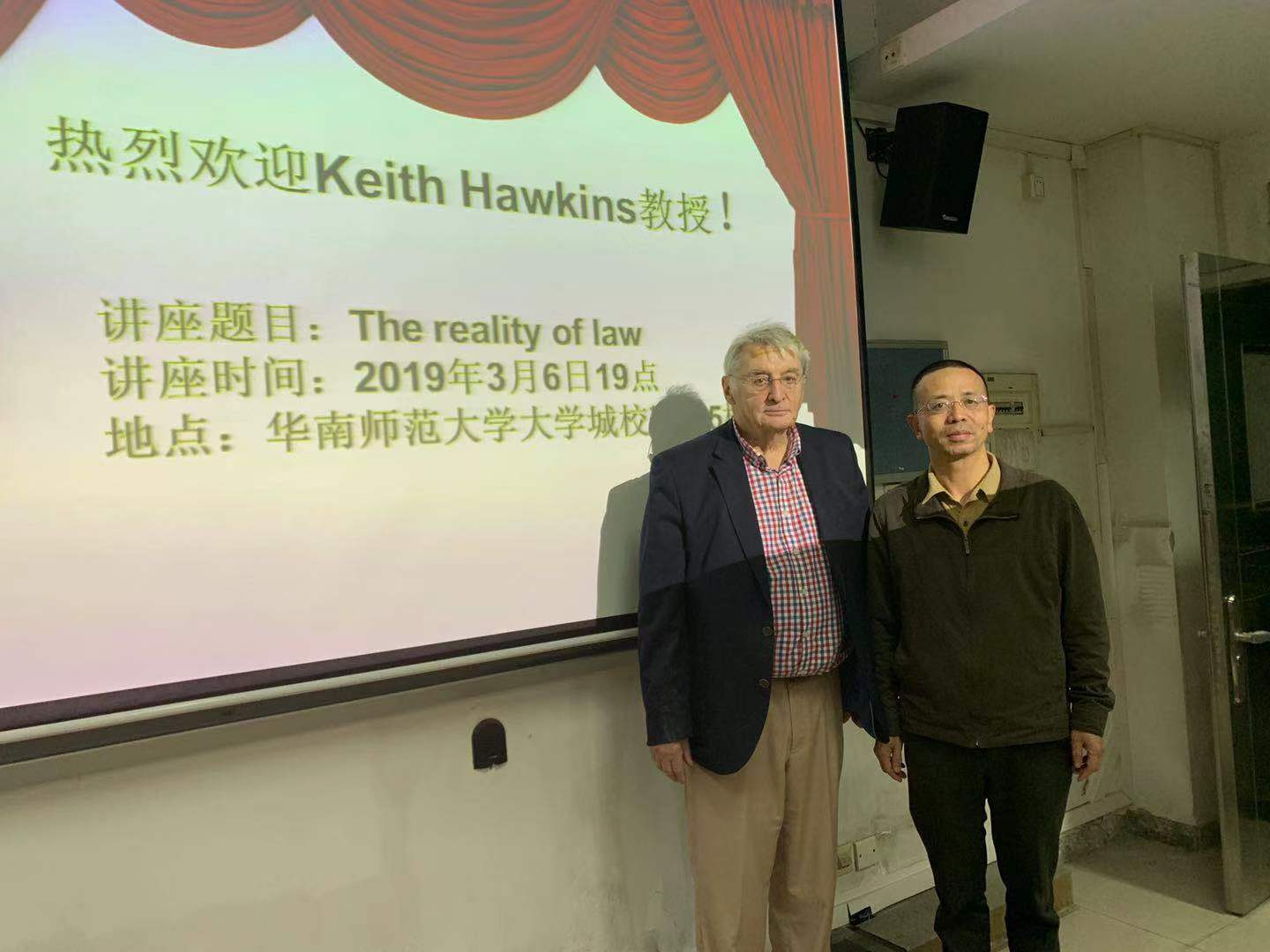 On the evening of March 6, Professor Keith Hawkins, the Emeritus Professor of Law and Society at Oxford University, Fellow of Oriel College,Oxford University, and formerly Visiting Professor of the Centre for Analysis of Risk and Regulation (CARR) at the London School of Economics, was invited to give a lecture to students of the School of Law of SCNU. The title of the lecture was "The Reality of Law." Professor Chen Yonghong, vice dean of the School of Law, presided over the lecture.

Keith Hawkins takes the central position of legal rules as a starting point to explore the reality of law in practice. He believes that there are various problems with legal rules. The most obvious is that the rules are not automatically applied, but are used by those who choose whether to take action and how to take action. The concept of choice implies the introduction of discretion, a concept that poses difficulties for formalist lawyers. Discretion is controversial, and lawyers do not believe it. They regard it as an embodiment of arbitrary or capricious behavior. Discretion, in the real world, is often governed by rules. If discretion creates problems in practice, legal rules will also cause problems. This is because the meaning of legal rules is not as clear and self-evident as formalist lawyers like to claim. In the real world of legal practice, one of the consequences of the rule problem is the extent to which lawyers and legal officials have to rely on discretion: to decide whether or how to use the law. Therefore, discretion is not only inevitable, but also the core of the legal order.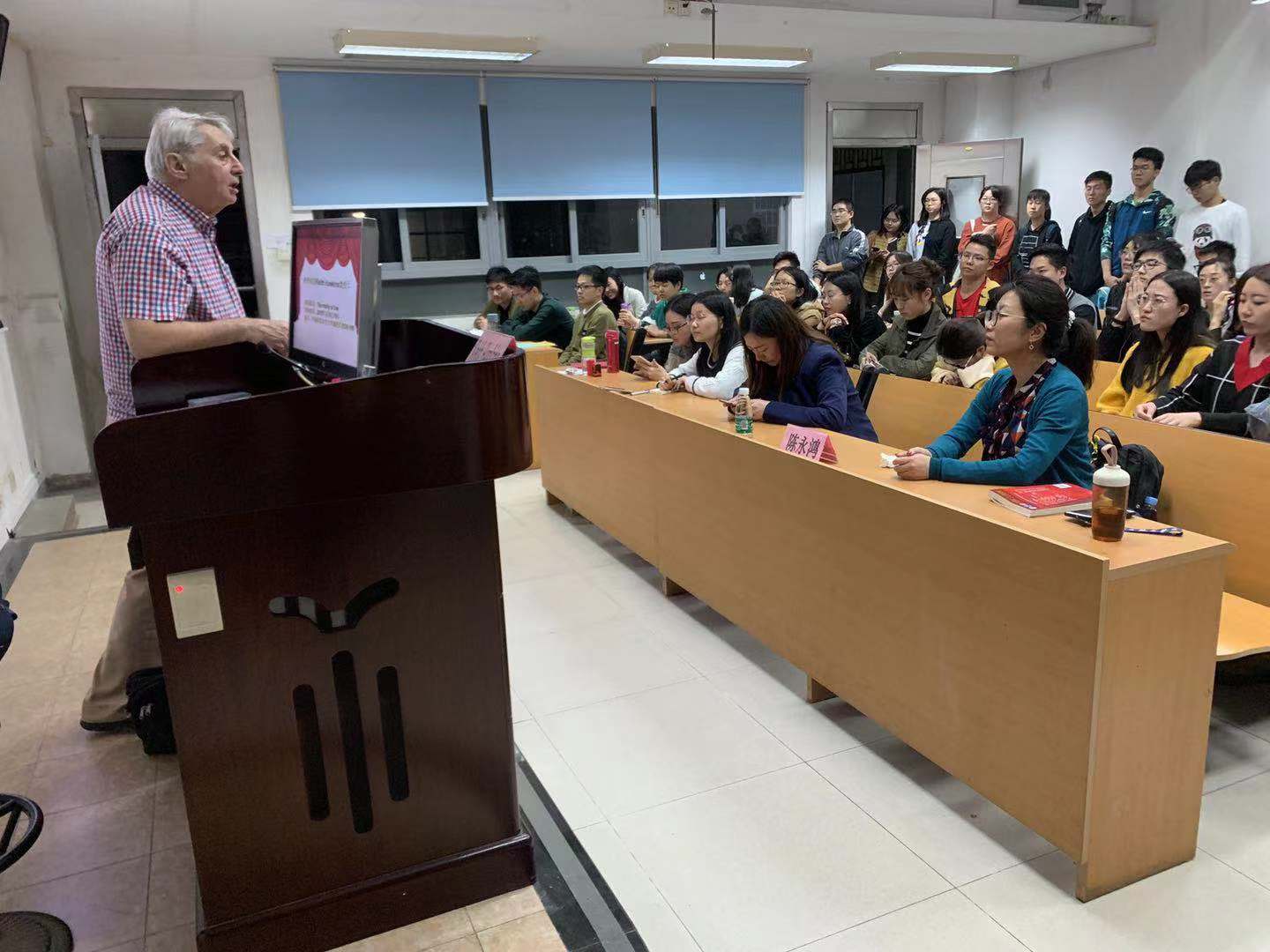 At the end of the lecture, the students asked Keith Hawkins several questions, and he answered them one by one. Keith Hawkins put discretion into the context of sociology of law, which broadened the academic horizons of students, and boosted their enthusiasm for exploring legal theory and practice.
---
Source from the School of Law
Translated by Tang Suying
Proofread by Edwin Pieter Baak
Edited by Li Jianru
What to read next: