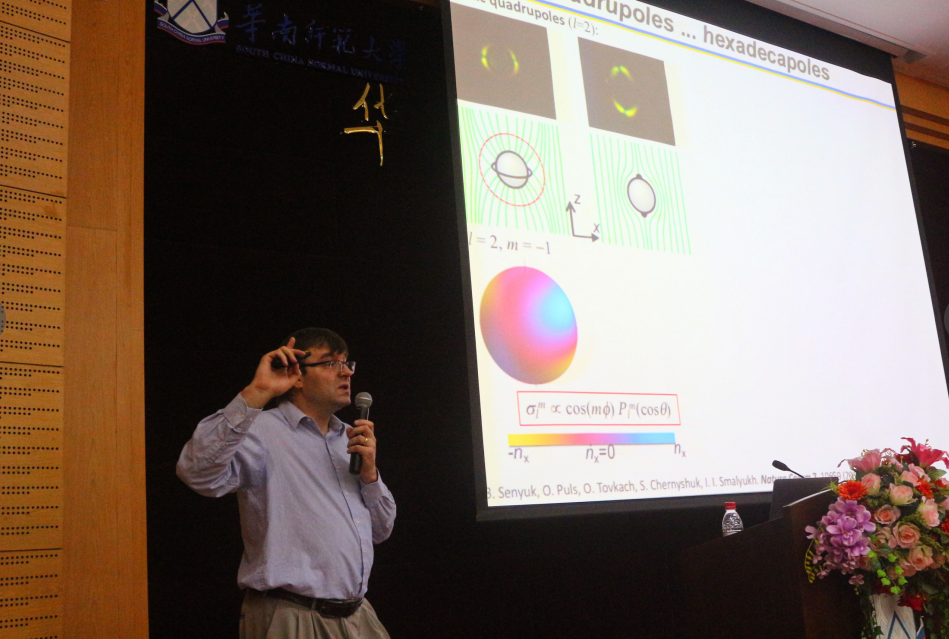 On the morning of December 24, Professor Ivan I. Smalyukh, a full-time professor of the Department of Physics at the University of Colorado, Boulder, and founder of Joint Institute for Renewable and Sustainable Energy and Materials Science Engineering Project at CU-Boulder and NREL, visited SCNU on academic exchange, and gave a lecture: "Symmetry, Topology and Bacteria: from Physical Principles to Saving the World" in the lecture hall of the South China Academy of Advanced Optoelectronics.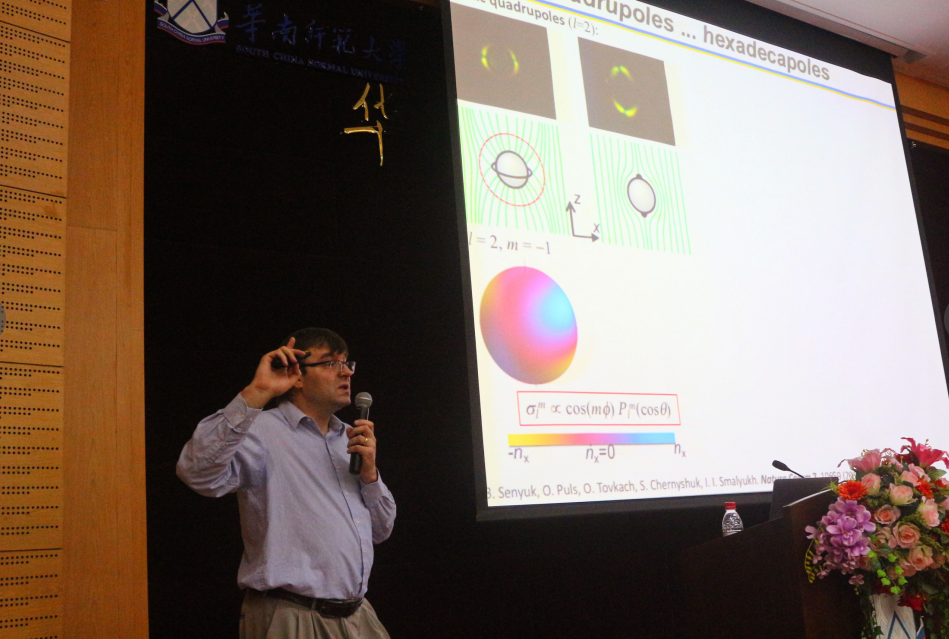 The conference was opened by professor Zhou Guofu, the national distinguished expert, chief scientist of the national key R&D project, director of the "Green Optoelectronics International Joint Research Center" of the National S&T Cooperation Base of China, leader of "Overseas Expertise Introduction Project for Discipline Innovation", leading talent of "Pearl River Talent Plan" of Guangdong Province, outstanding talent of "National High-level Personnel of Special Support Program" and the Dean of the South China Academy of Advanced Optoelectronics. Secretary of CPC General Branch Chen Bihua, Professor Wang Yao and Professor Chen Jiawen attended the symposium, exchanged views and discussed issues at hand with Ivan I. Smalyukh.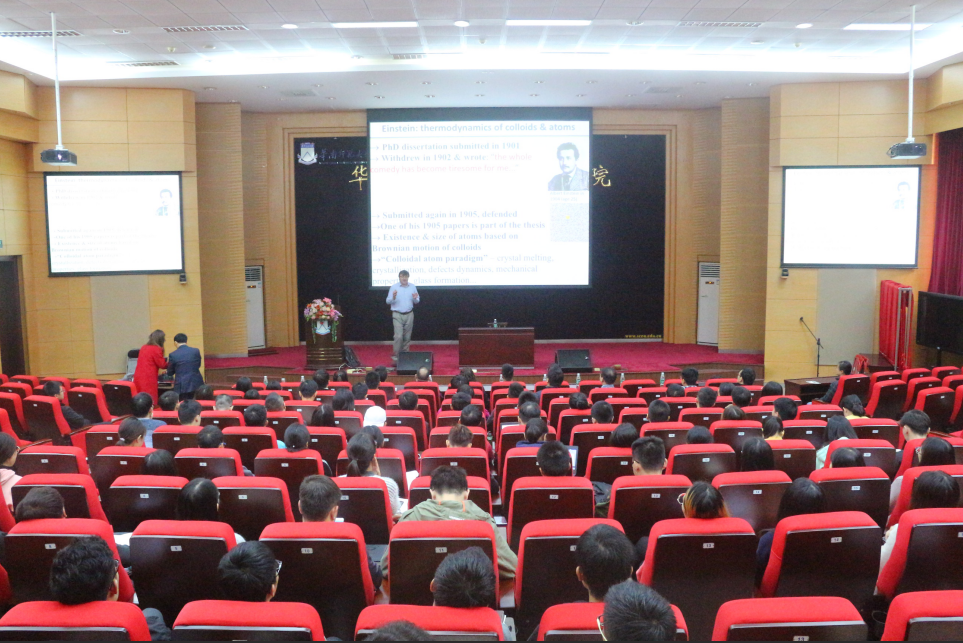 In his academic report, Professor Ivan I. Smalyukh talked about the latest achievements of the "colloidal atom" from Einstein to the realization of the lowest symmetrical triclinic system, from the theory of polar ordered fluid to the realization of biaxial ferromagnetic and nematic fluids, from the 3-D solitons as a model of particles in a continuous field put forward by Heisenberg to the realization of static 3-D topological solitons in them and to solve them through bacterial-assisted production materials. Furthermore, he elaborated his views on the current hot issue---energy issues and guided people tocontemplate.
In the interactive session, the teachers and students from the South China Academy of Advanced Optoelectronics actively asked questions. Professor Ivan I. Smalyukh gave detailed answers on how to generate 3-D Topological Solitons and the application of bacteria-assisted production materials in electro-wetting devices.
---
Source from the South China Academy of Advanced Optoelectronics
Translated by Li Siqi
Proofread by Edwin Baak
Edited by Li Jianru
What to read next: