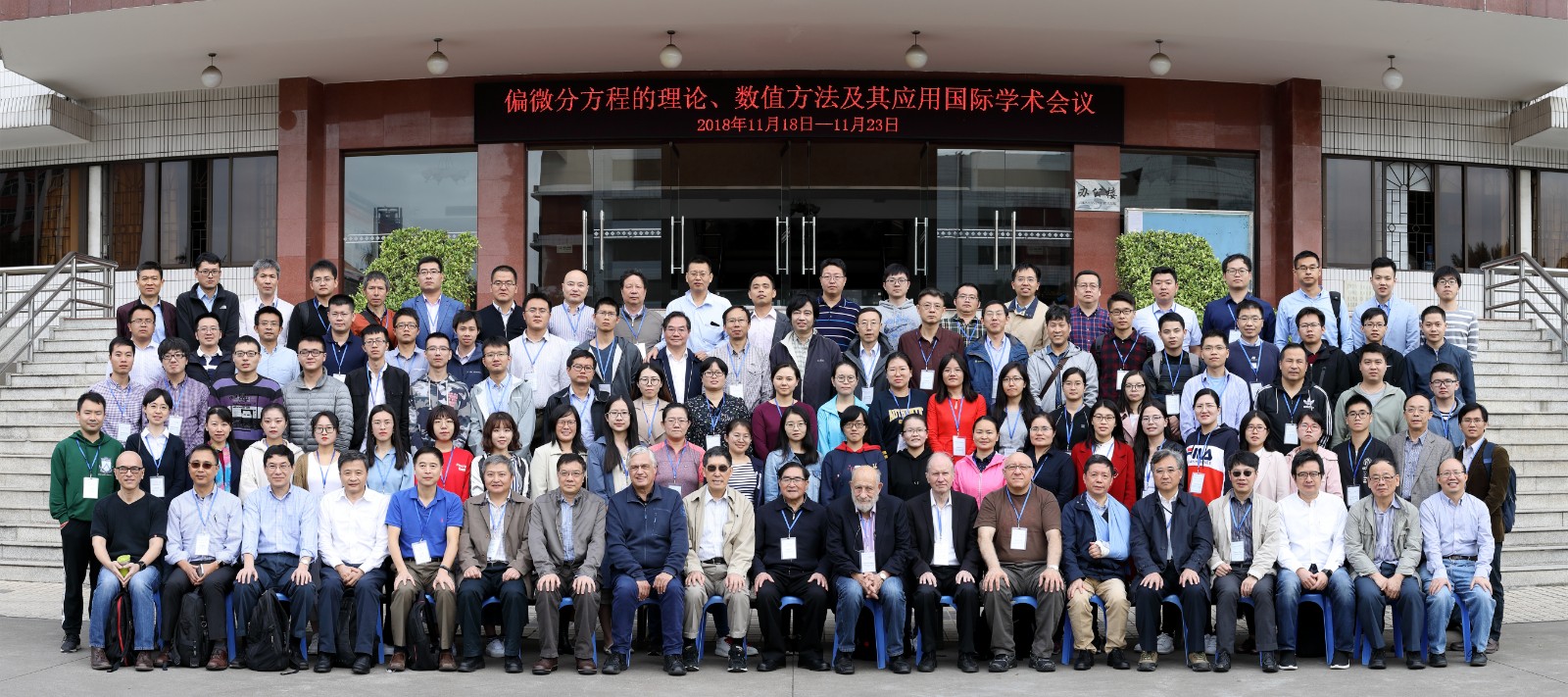 From November 18 - 23, the International Conference on Partial Differential Equations: Theories, Numerics and Applications was held at the South China Center for Mathematical Applications and Interdisciplinary Studies at SCNU. More than 160 experts in mathematics, physics, and related disciplines and scholars from nearly 70 universities and research institutes in mainland China, the United States, France, Japan, Israel, Hong Kong, Macao and Taiwan and other countries and regions participated in the conference, including two academicians of the Chinese Academy of Sciences, a member of the American Academy of Arts and Sciences, and a member of the Royal Academy of Sciences of Switzerland, etc..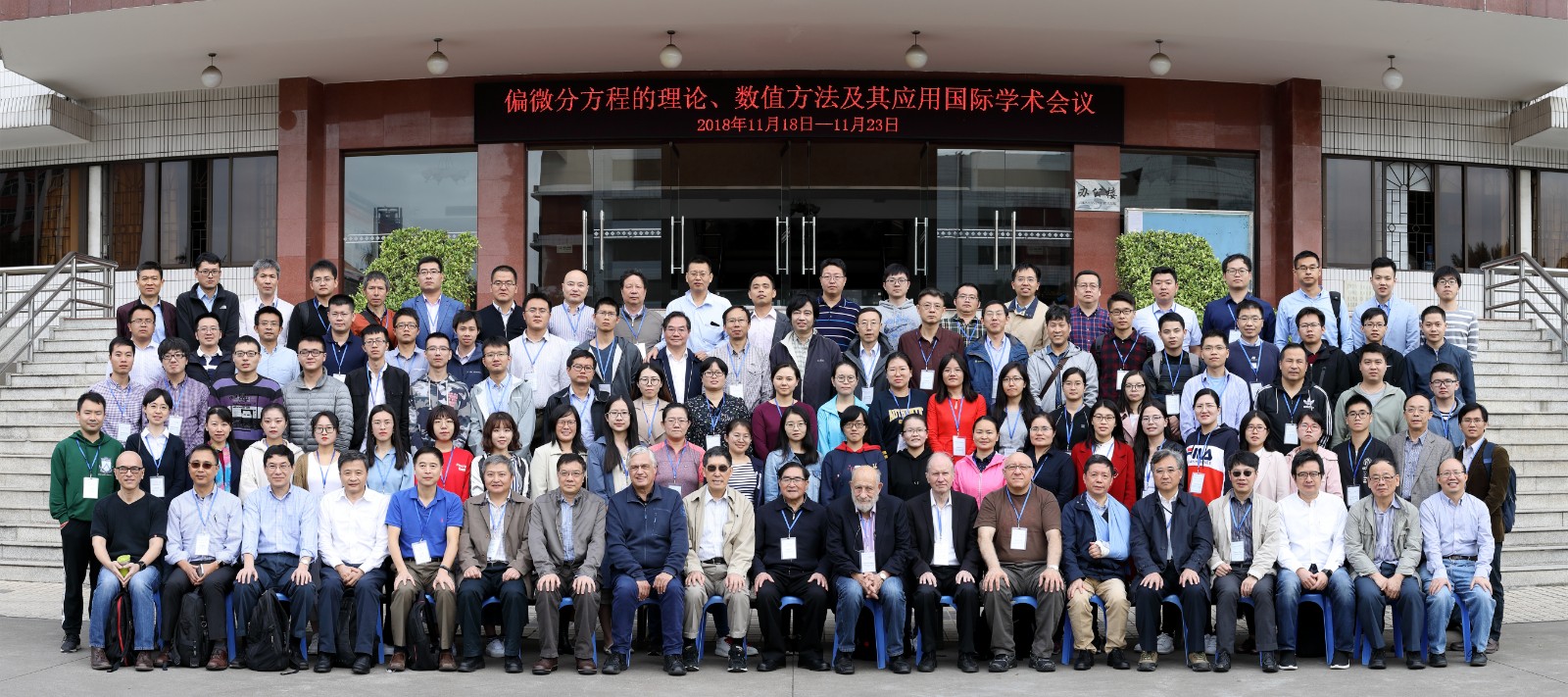 Professor Xin Zhouping, who is the director of the center, as well as winner of the highest award of the World Chinese Number of Scientists Conference, the winner of the Morningstar Gold Awards and speaker at the International Congress of Mathematicians , delivered a speech at the opening ceremony. On behalf of the center, Xin Zhouping expressed a warm welcome to the participating experts and scholars from all over the world, and sketched the general situation of the center, such as the center's medium and long-term development goals, current researcher profile, researcher recruitment, and so on.
The first report of this international conference was made by Bjorn Engquist who is an internationally renowned mathematician, a fellow of the American Academy of Arts and Sciences, the Royal Academy of Sciences and the Royal Academy of Engineering, as well as the Invited Rapporteur of the International Congress of Mathematicians.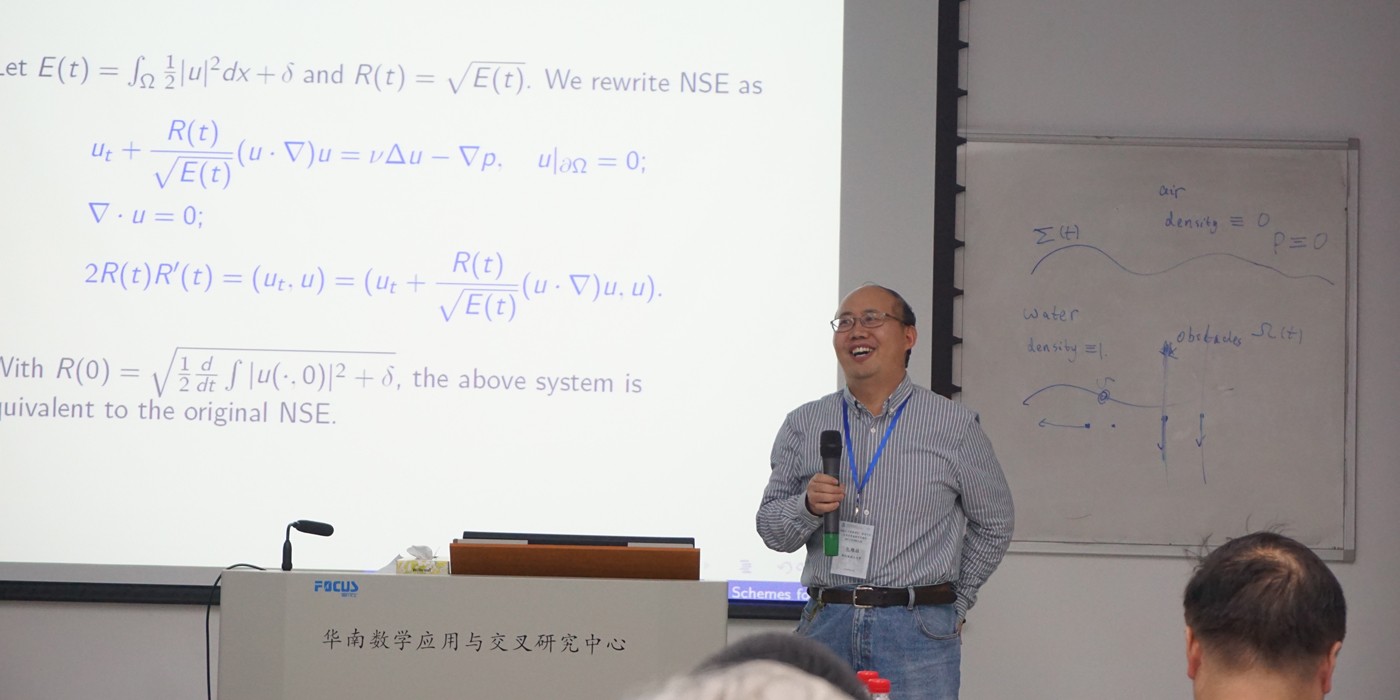 On the four-day meeting agenda, 23 invited speakers from 20 universities around the world made wonderful reports. The invited speakers presented the latest research in their respective frontier areas. During the lecture, the Q&A session, and after the meeting, the speakers and the participants conducted inspiring and constructive exchanges and discussions. Besides, the organizers also provided a platform for academic mathematics researchers to present in poster sessions, providing young scholars with an interactive platform for interaction with other researchers, including internationally renowned scholars, and presenting their research results.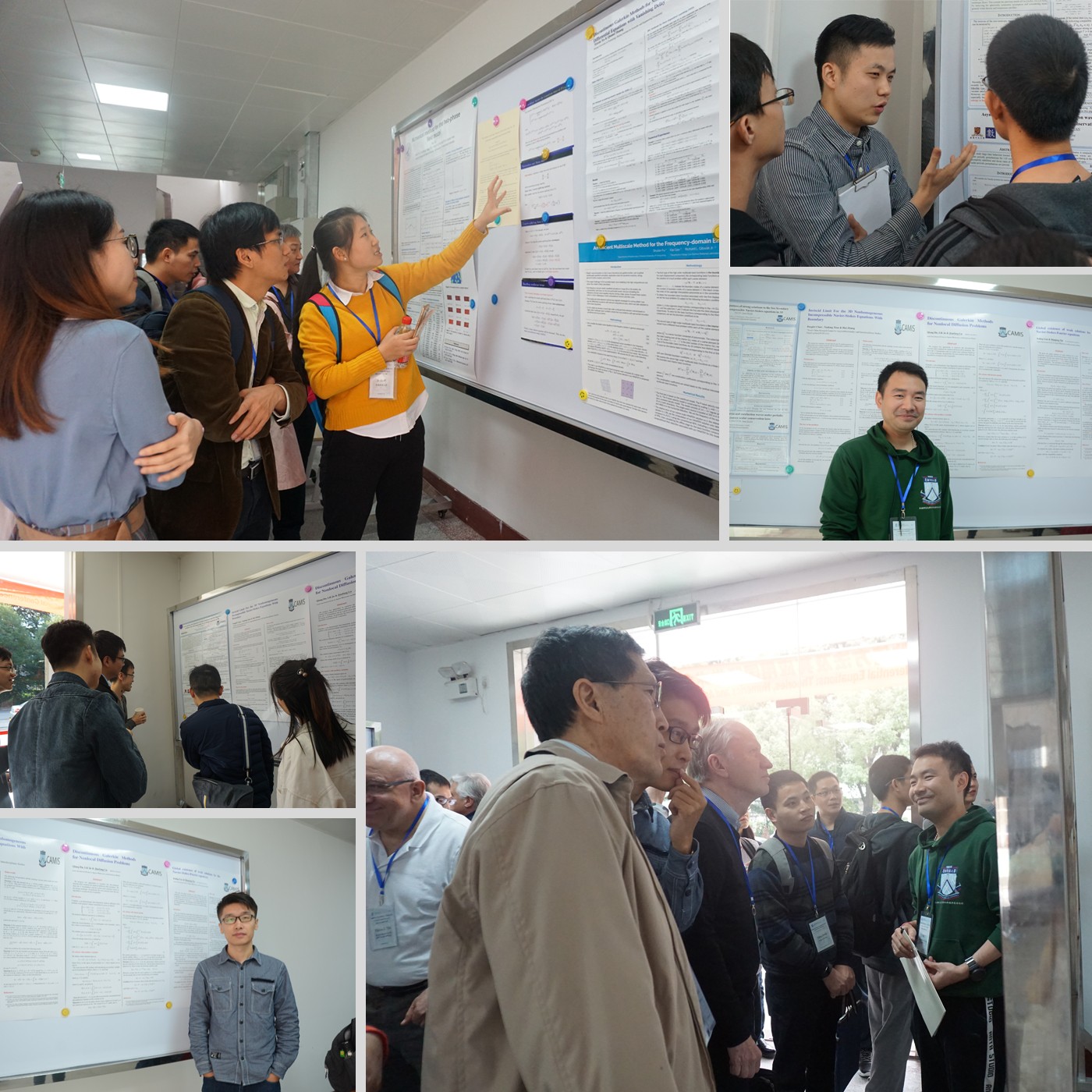 Many participants said that this was a high-level meeting from which they have learned a lot, and expressed their gratitude towards the organizers.
---
Source from the South China Research Center for Applied Mathematics and Interdisciplinary Studies
Translated by Tang Suying
Proofread by Edwin Baak
Edited by Li Jianru
What to read next: