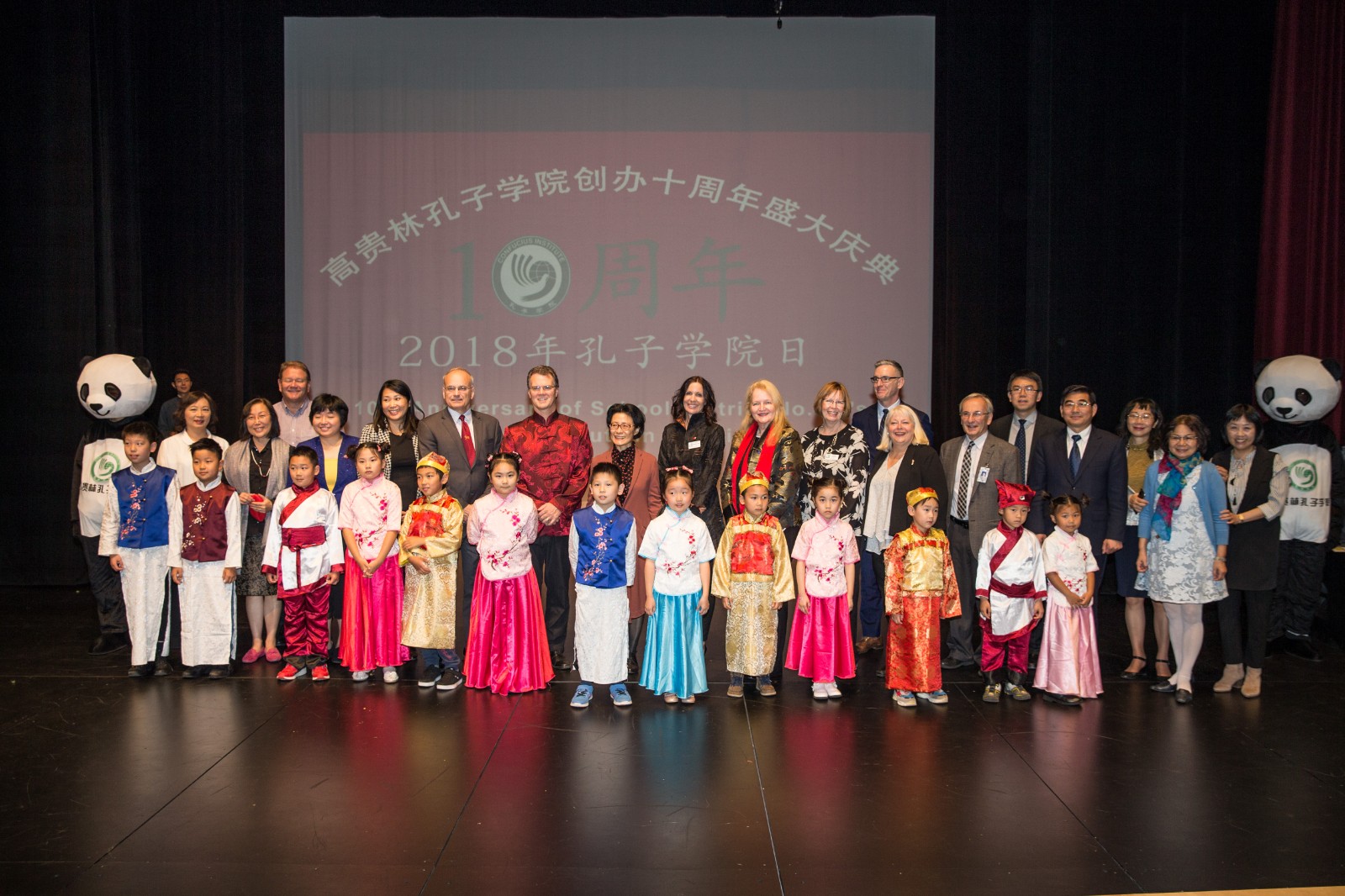 On the eve of National Day, the 10th anniversary celebration of the Confucius Institute in Coquitlam, Canada, was held at the Centennial high school theater in Coquitlam. Tong Xiaoling, the consulate general of China in Vancouver, Fin Donnelly, a Canadian member of parliament, Richard Stewart, the mayor of Coquitlam and Kerri Palmer Isaak, the chairman of Coquitlam district office attended the event and delivered speeches.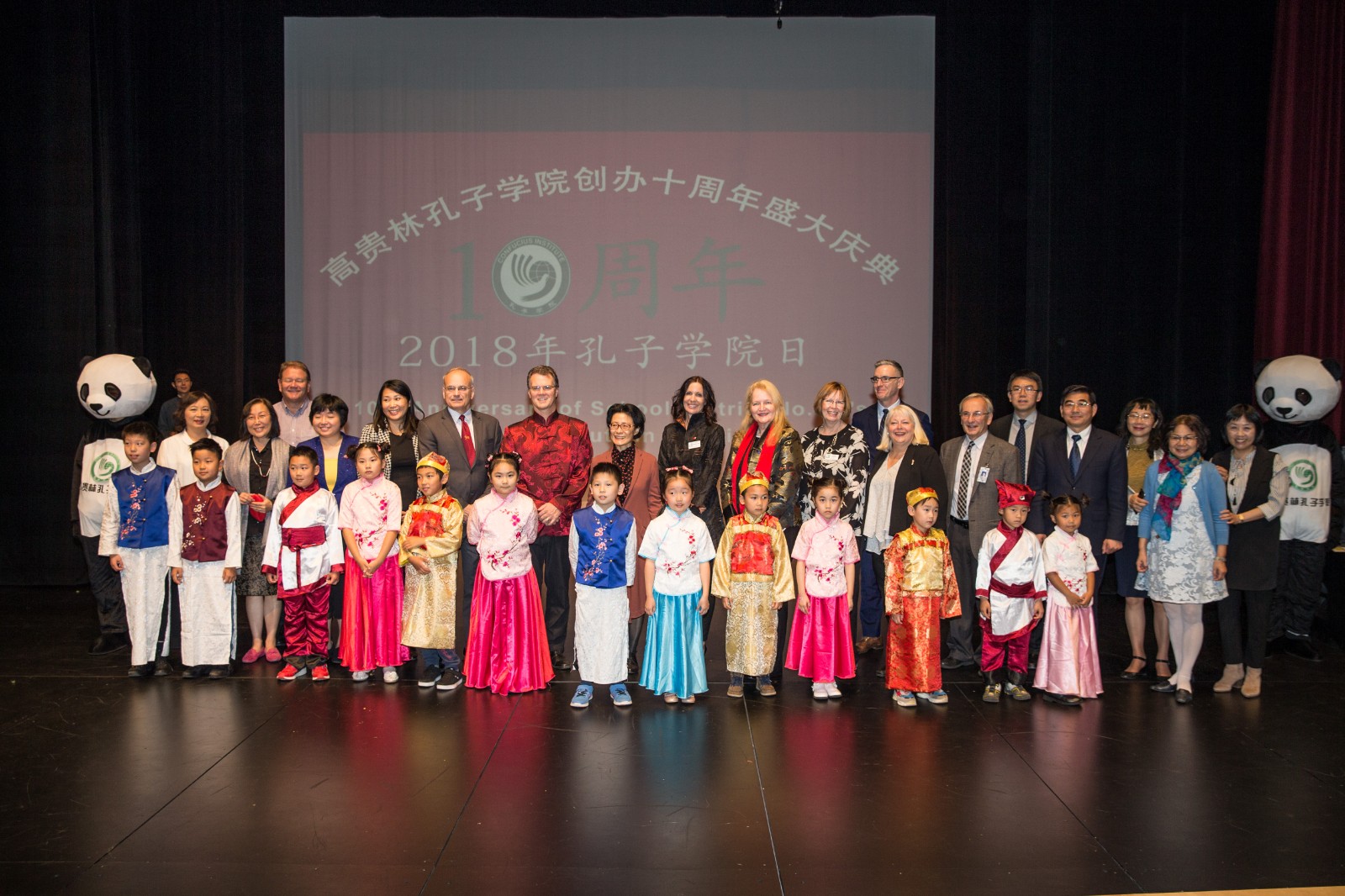 The Confucius Institute Headquarters (Hanban) and its Chinese partner school, South China Normal University sent congratulatory letters on the occasion of its 10th anniversary celebration. Distinguished guests including Yu Changxue, the minister counselor of Chinese education group in Vancouver and some academic officials from Coquitlam district were present at the ceremony. The director of Confucius Institute in New Brunswick, Canada, the president of Confucius institute at the University of Regina, the Chinese president of Confucius institute at the University of Montana in Coquitlam, and more than 150 students, parents and local people attended the celebration.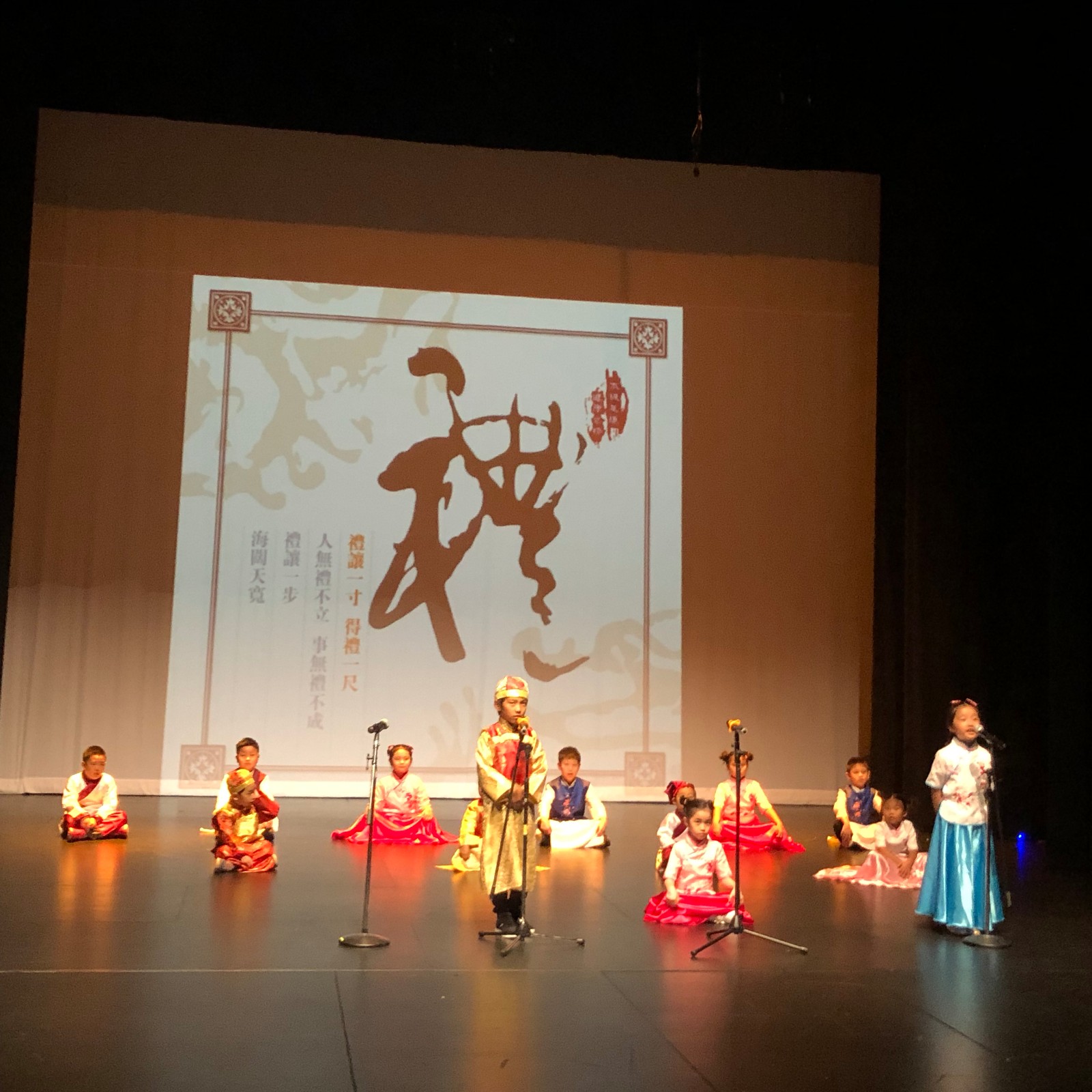 Tong Xiaoling delivered an enthusiastic speech at the celebration. She congratulated the Confucius Institute in Coquitlam on its 10th anniversary and expressed her thanks to the municipal government of Coquitlam for the long-standing support and concerns as well as to people from all walks of life. She highly praised the remarkable achievements made by the Confucius Institute in Coquitlam over the past 10 years. Moreover, she sincerely hoped that the Confucius Institute in Coquitlam may work harder and make further achievements.

In her speech, Kerri Palmer Isaak thanked the Confucius Institute in Coquitlam for providing the community with valuable opportunities to learn Chinese and learn about China's culture and history, helping local students to broaden their horizons. "At the very beginning, my dream was to help our students and communities to understand culture and languages of other countries, which is important in the context of international cooperation and the economic globalization," said Ms. Patricia Gartland. Ten years on, I am so proud to see my dream has come true."
The celebration was held on Confucius Institute Day. There was the award ceremony of 2018 Canadian Confucius Institute Cup for the contest of primary and secondary students reciting Chinese classical poetry. Teachers and students from Coquitlam Confucius Institute, students' parents and community associations participated in Chinese traditional culture programs with song, dance and Chinese kungfu to entertain the guests and the audience.
The Confucius Institute in Coquitlam had its origins in the Confucius Classroom in 2008. With the sincere cooperation between the Coquitlam School of Education in Coquitlam, Canada and SCNU, the Confucius Institute in Coquitlam won the "World Advanced Confucius Institute Award" in 2014, which is the highest honor for Confucius Institutes. After ten years of growth, the Confucius Institute of Coquitlam has achieved fruitful results. Nine Confucius Classrooms have become an important platform for people in Vancouver, especially for K-12 grade primary and secondary school students to learn Chinese and understand more about Chinese culture.
---
Source from the Confucius Institute Administration Office
Translated by Li Siqi
Proofread by Edwin Baak
Reviewed by Li Jianru
What to read next: