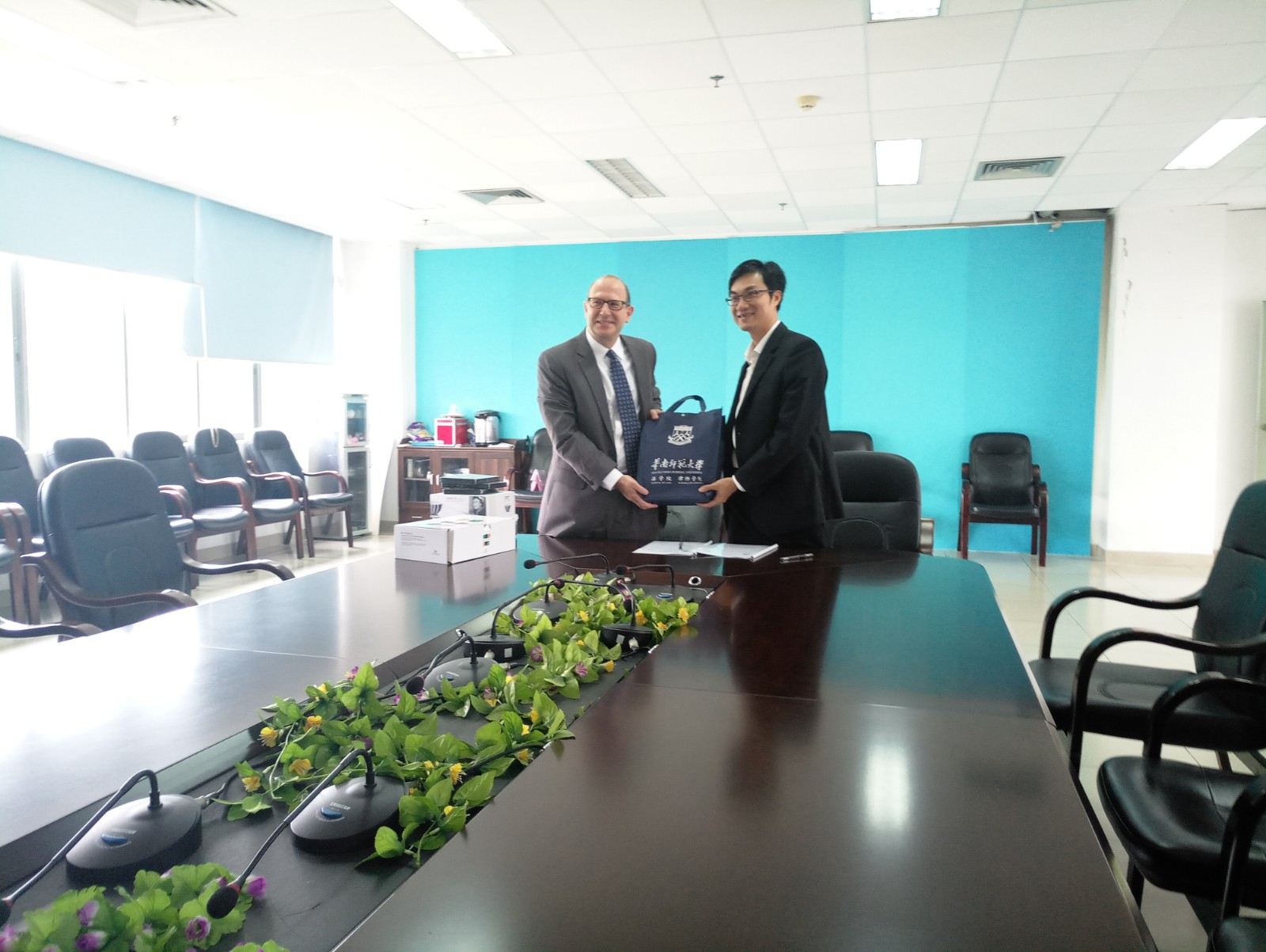 From October 11 to 13, the law school invited Prof. Rodger Citron, vice president of the legal center at Toro University in the United States visit the law school of SCNU to communicate, on the basis of school's program 2018 Country week--American week. Zhang Yongzhong, dean of the law school, attended this program.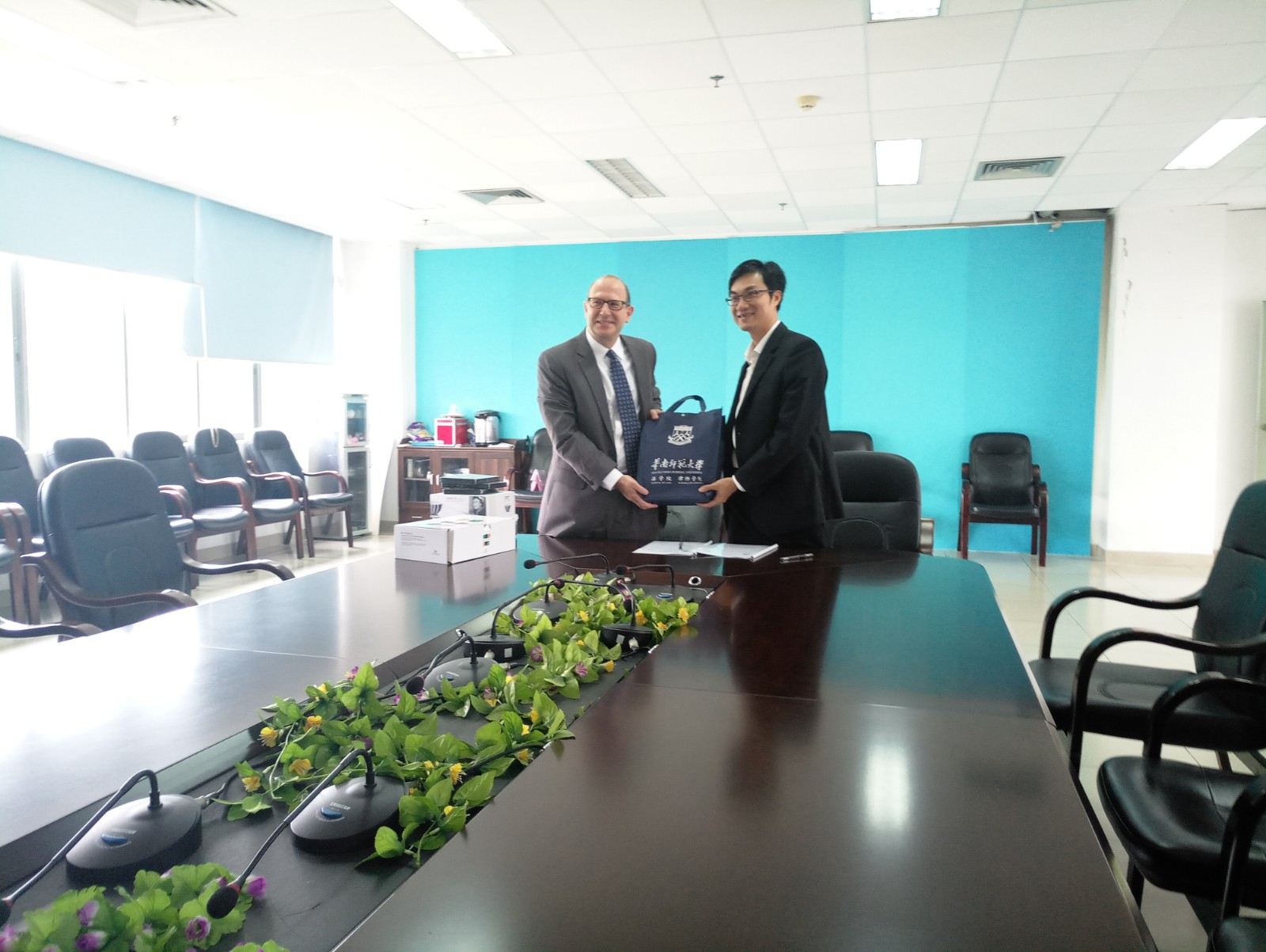 On the afternoon of October 11, Zhang warmly welcomed Rodger Citron. They reached consensus on academic research, talent development, exchange visits of teachers and students, etc. and signed cooperative memorandums, which laid a foundation for joint cooperation.
During the visit, Rodger Citron made a speech, entitled The development of American law education. He lectured on the case method of instruction, which was put forward by the former dean of the law school at Harvard University, Christopher Columbia Langdale. He then further elaborated on three major methods of contemporary American empirical education, including the extracurricular activity of a moot court, off-campus internship, and a legal clinic. Through analyzing the impact of American law education and the reforming opportunities brought by economic crisis in 2008, he emphasized the expanding trend of technology and globalization in contemporary American law education.
---
Source from School of Law
Translated by Tang Suying
Proofread by Edwin Baak
Edited and reviewed by Li Jianru
What to read next: