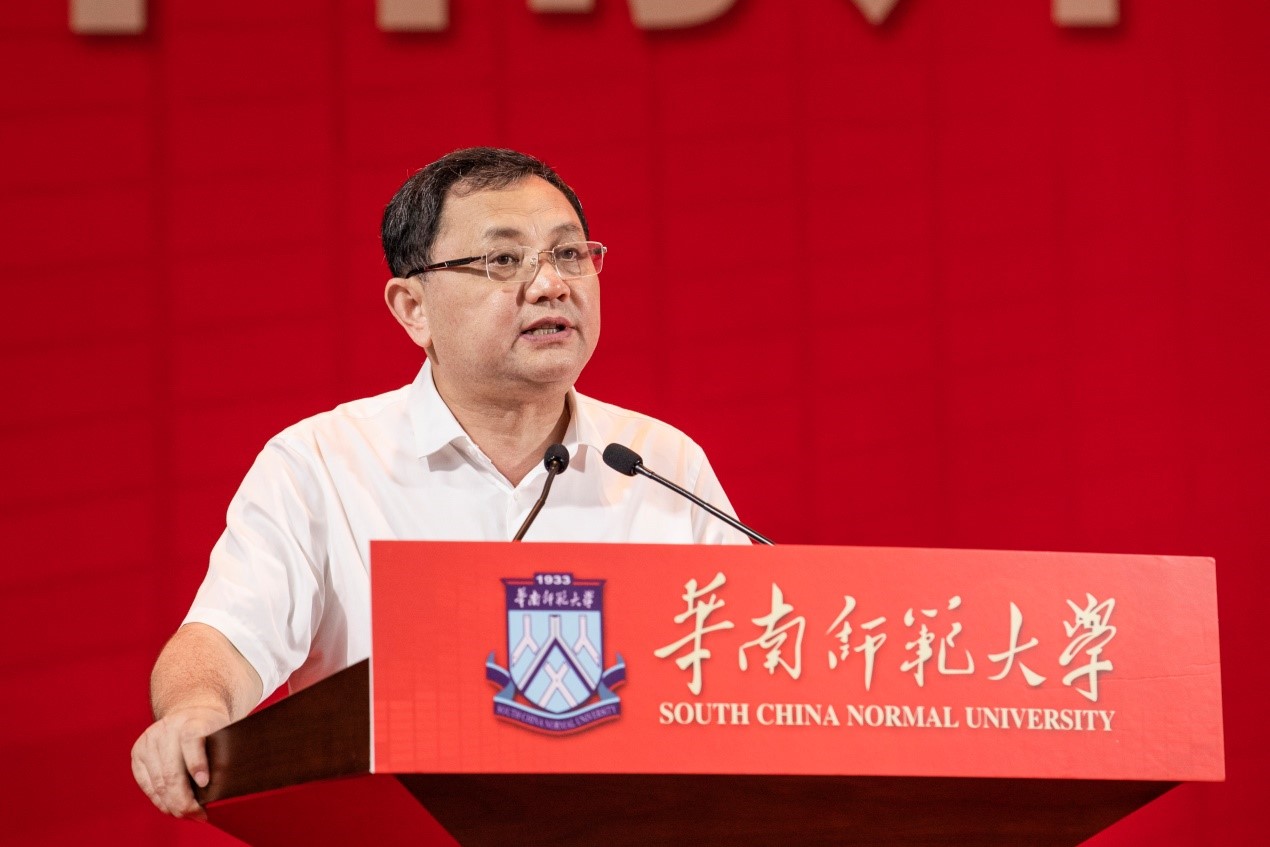 SCNU held the opening ceremony of the new academic year to officially welcome its new cohort of undergraduate and graduate students on Wednesday. Over 200 student representatives attended the event at the main venue, while others witnessed the ceremony via a video link.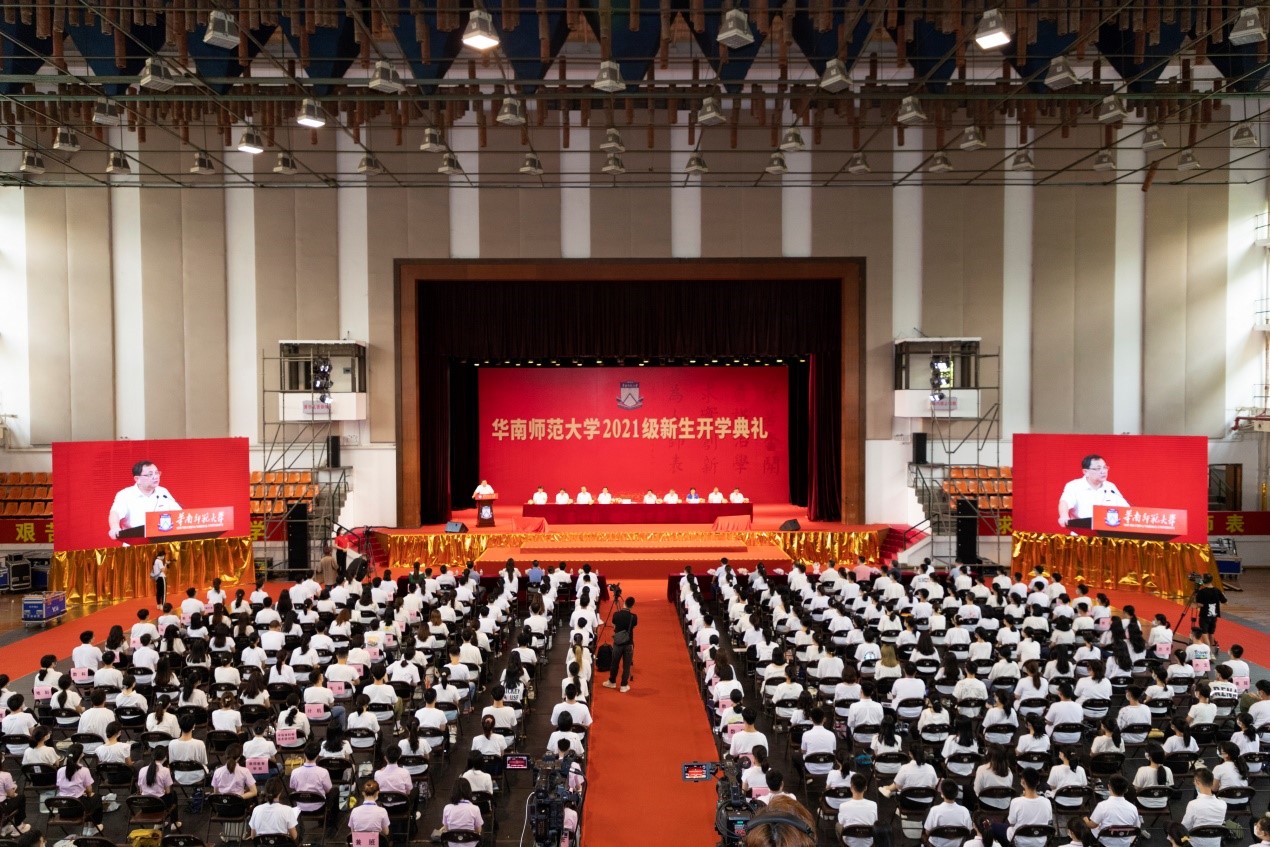 The opening ceremony is held at Shipai campus on Sep. 8.
President Wang Enke delivered a speech to welcome this year's 13,106 new students. In his remarks, he stressed that students must develop a sense of patriotism and consciously take on responsibility for our country in the new era. They should also develop a deep understanding of SCNU culture and strive for lofty aspirations.
"We should integrate our personal ideals and pursuits into the great cause of national prosperity, fulfilling individual values and devoting ourselves to national rejuvenation at the same time," he said. Besides he encouraged them to take academic studies seriously, work hard, and put what they have learned into practice. He hoped that students can dedicate their precious youth to the cause of national prosperity and the happiness of the people with the enthusiasm and perseverance.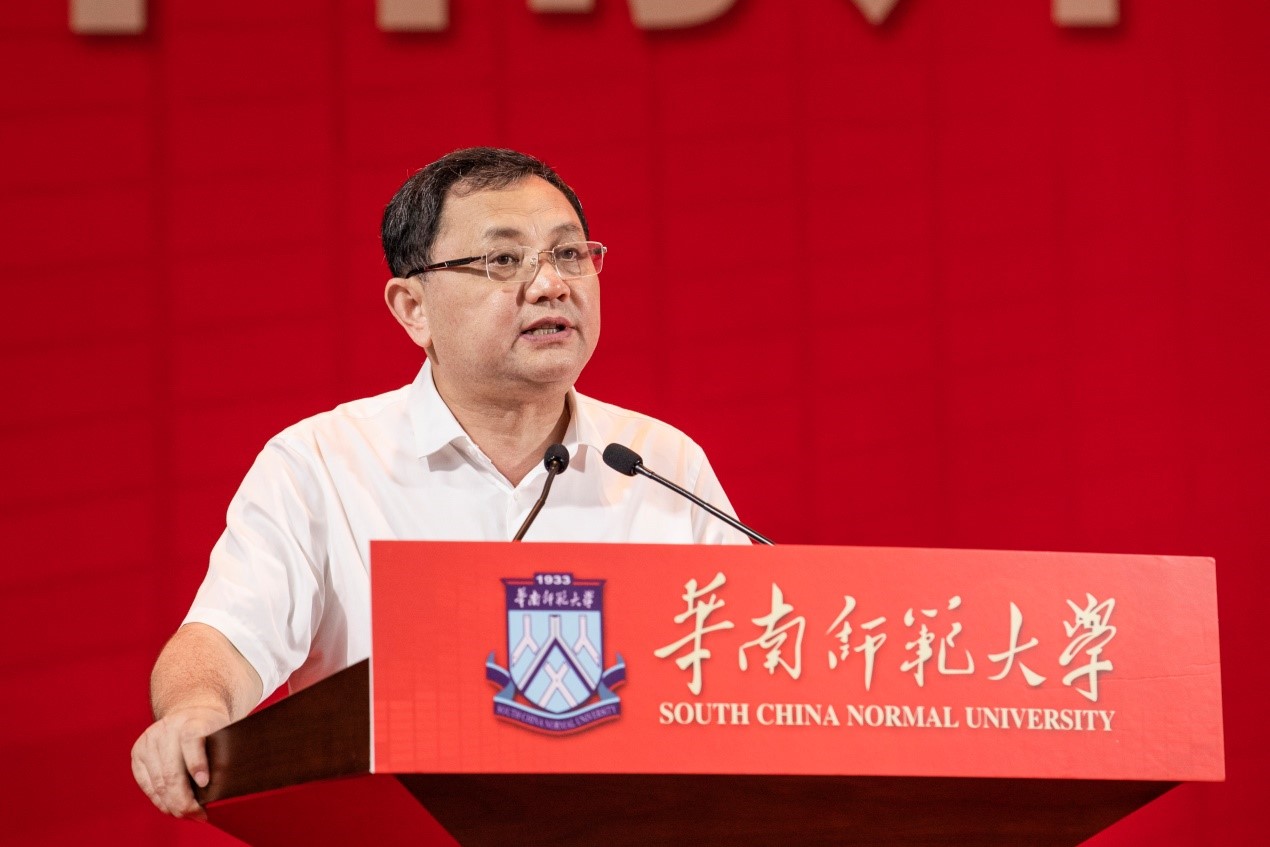 President Wang Enke is delivering a speech.
On behalf of school faculty, Fan Fang, professor of the School of Psychology, made some suggestions for new students. He said, not only does setting right goals matter, but how to achieve them step by step also signifies. Besides, Fan stressed that cooperation underlies success. It is of importance for new students to learn how to get along well with roommates, classmates and teachers.
Professor Fan made some suggestions for new students.
Cen Hao, a student representative from the School of Law, has been studying at SCNU for seven years. He said that SCNU is an excellent community where students can immerse themselves in academic studies, chase their dreams intently and participate in social activities. He said he hopes each of students will make strides with so many opportunities provided by SCNU.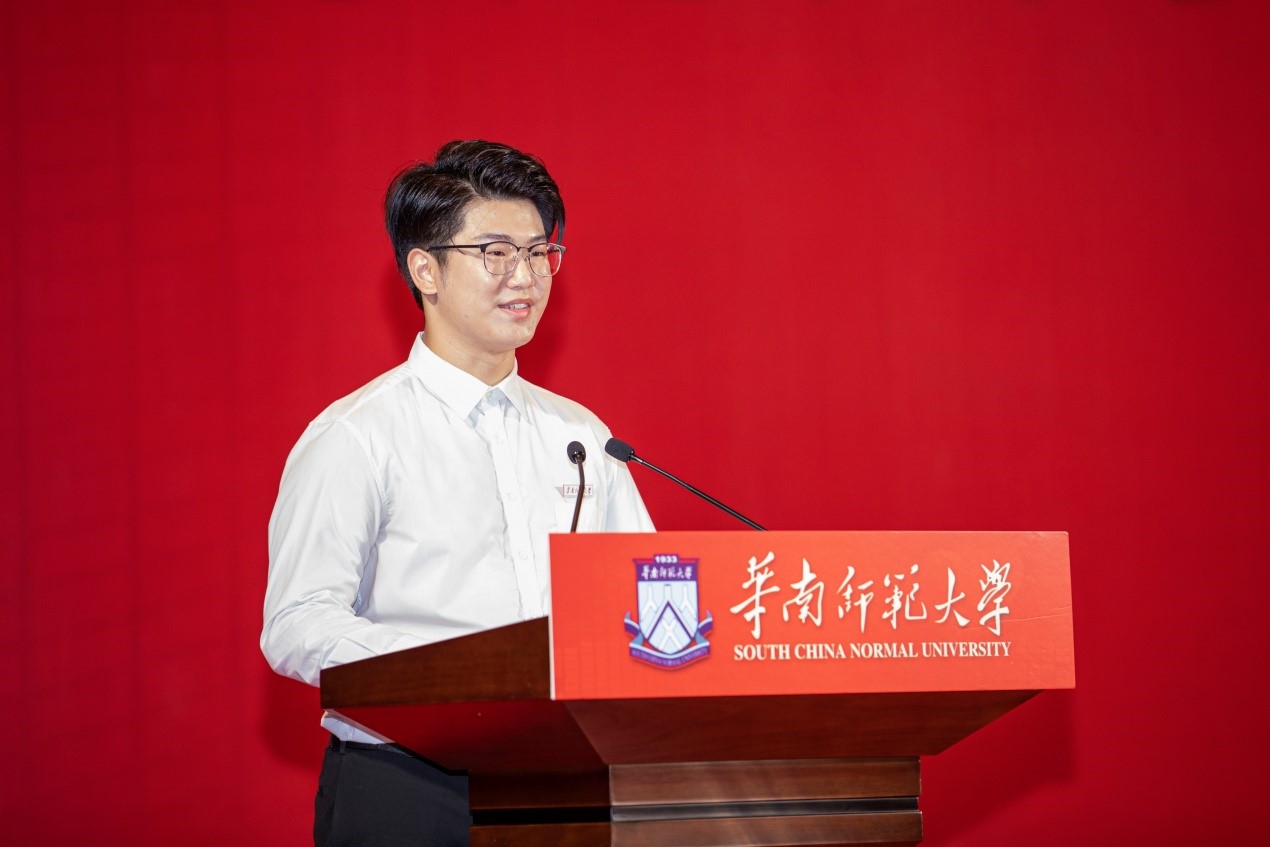 Cen Hao encourages students to chase their dreams at SCNU.
On top of these speeches, students and teachers watched the music video Ode to SCNU, which presented an overview of the history of SCNU. Also at the ceremony, 11 new students put on a recitation performance, expressing their commitment to the Party's cause. New students then put on school badges, thereby formally becoming SCNUers. After that, representatives of the new students presented flowers to the teachers ahead of the coming Teachers' Day.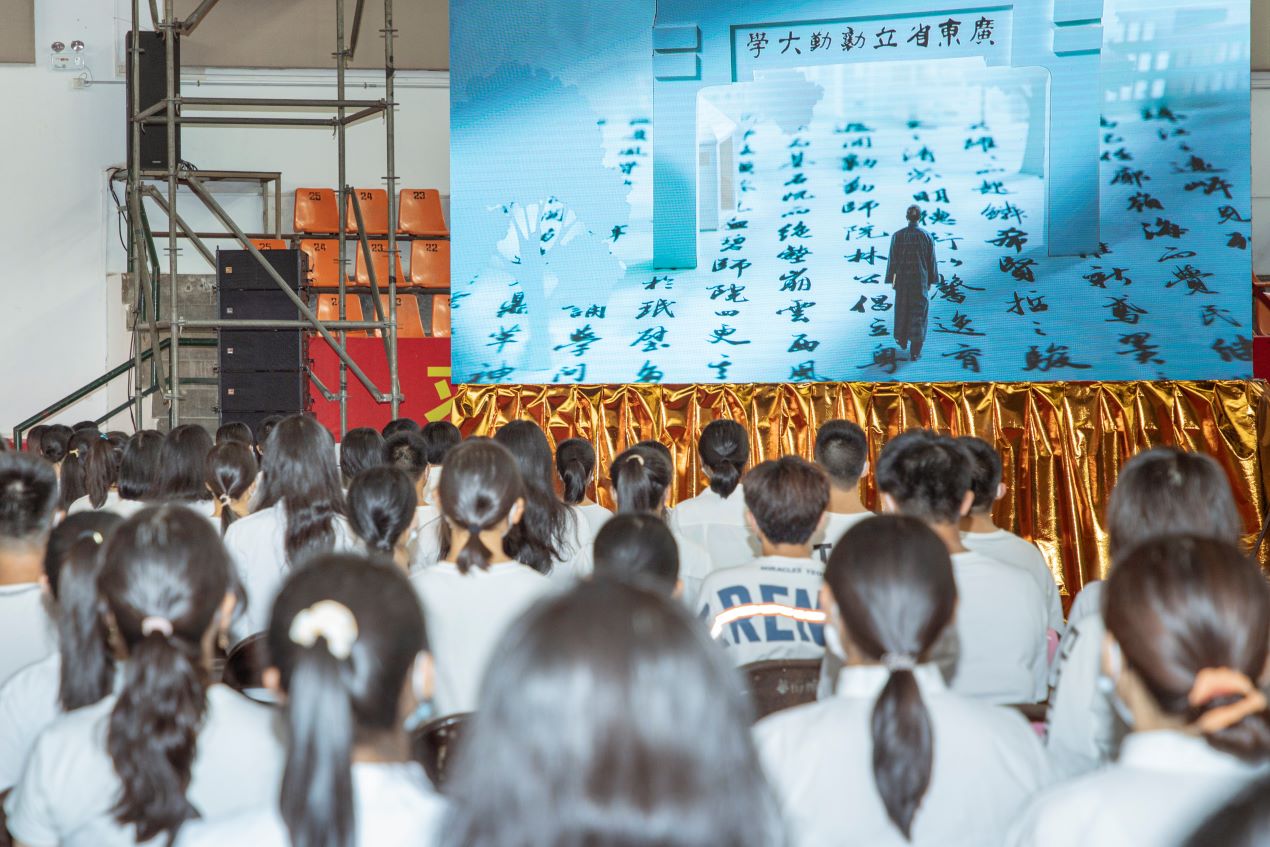 Students watch the music video Ode to SCNU.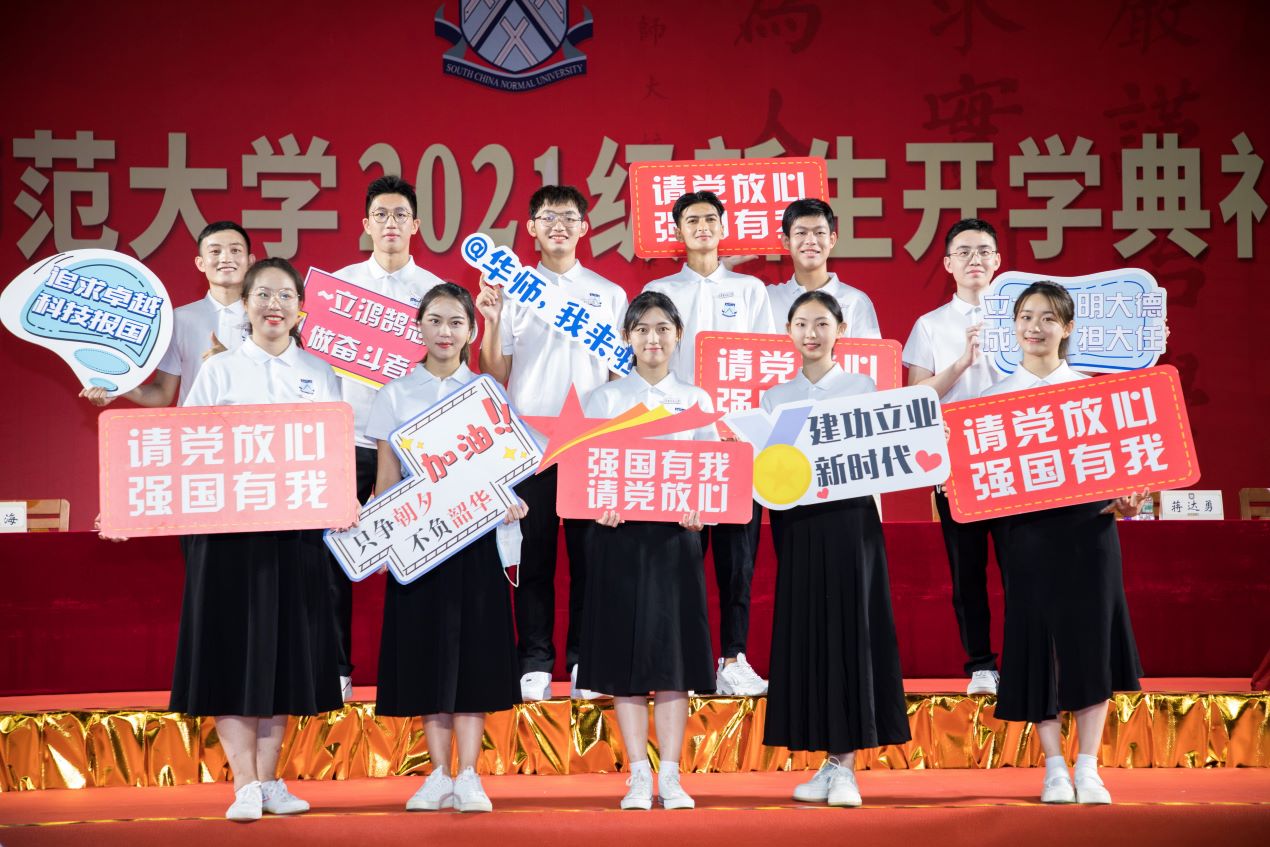 Eleven new student representatives give a recitation.
New students putting on school badges.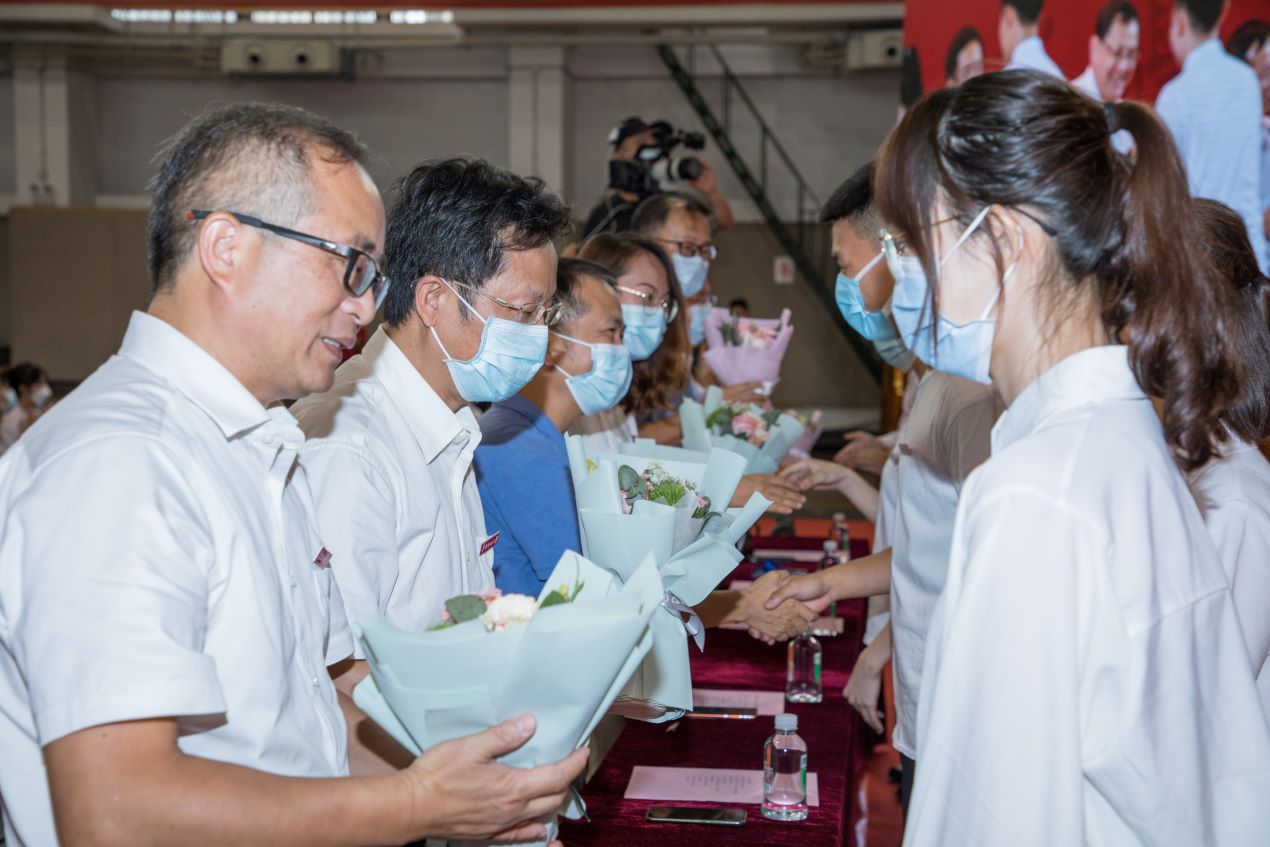 Student representatives present flowers to teachers.
As part of the anti-epidemic prevention and control measures, SCNU held the opening ceremony in a hybrid on-line and on-site format. The event held at the main venue on the Shipai campus was broadcast via social media with more than 195,000 people watching the event on line.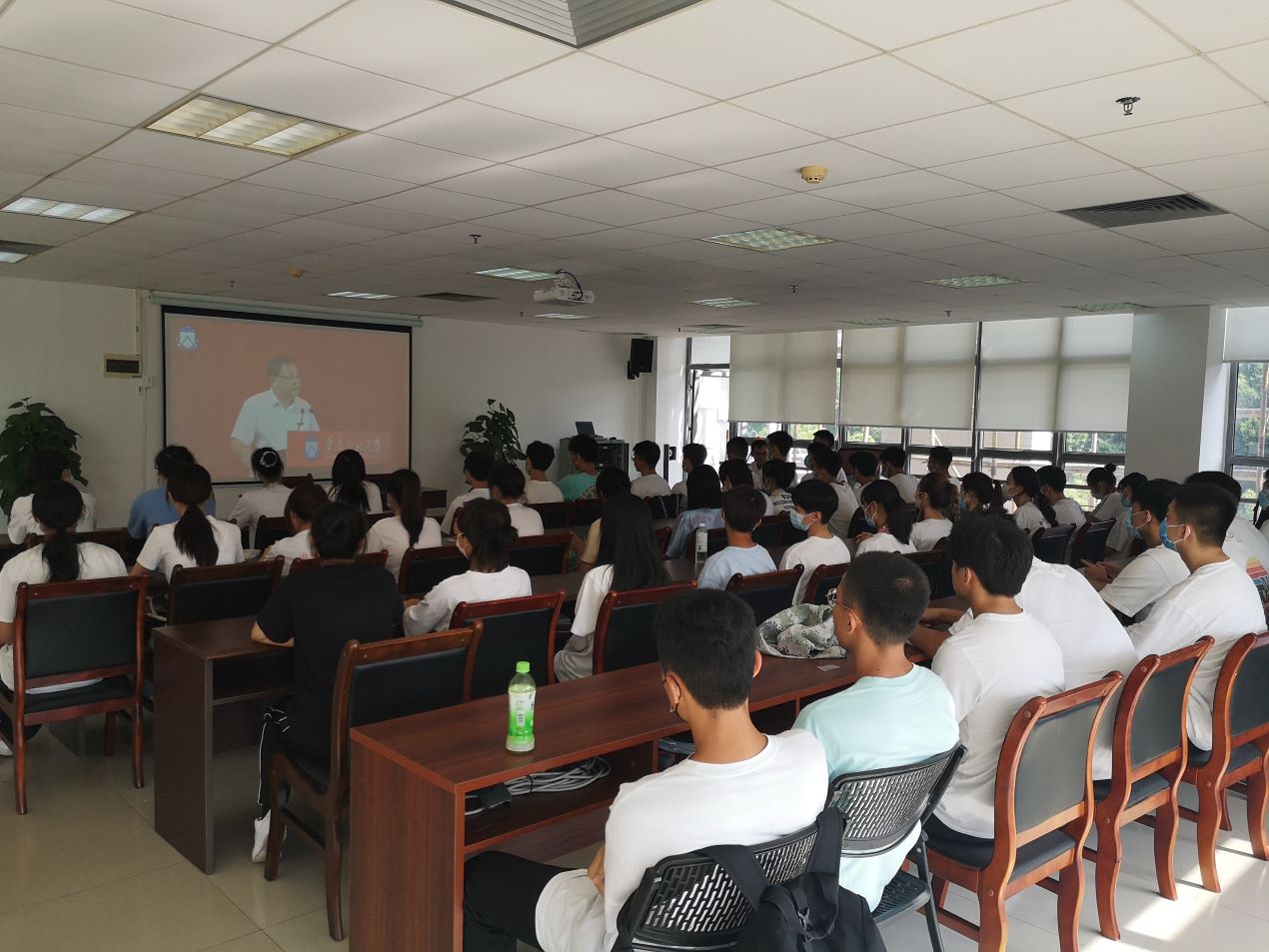 Live broadcast of the opening ceremony.
---
Source from the SCNU News Center
Translated by Chen Xudong
Proofread by Edwin Baak
Edited by Li Jianru
What to read next: