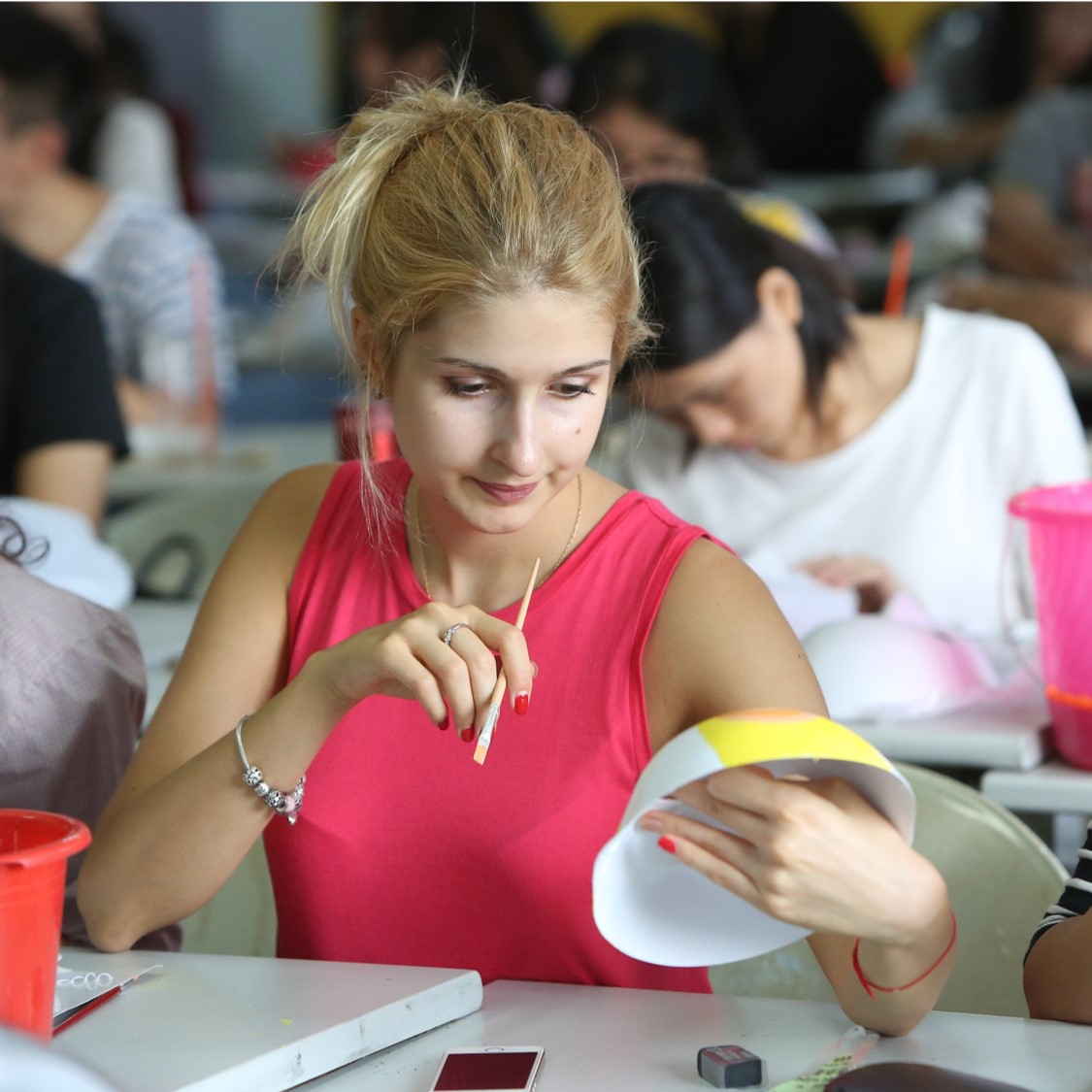 General Admission Requirements
Full-time student recommended by the partner university, based on the agreement between the university and SCNU.
Program duration and Fees
Duration and Tuition for international exchange students are subject to the agreement signed between the sending institution and SCNU. Please consult the sending institution.
Academic Calendar
Late August: Freshmen registration and orientation
Early September: Students registration and fall-term classes begin Next Year
Late January: End of fall term and winter recess begins (usually for 4 weeks)
Late February: Spring-term classes begins
Early July: Summer recess begins
(The Lunar Calendar might slightly affect the traditional Chinese Spring Festival and in turn the academic calendar)
*Exchange students can enroll at the beginning of both semesters.
Programs: Please refer to the SCNU Undergraduate Program Catalog
Accommodation
Room Type

Facilities

Price

Other facilities

Two-bed room

Air conditioner, hot water, desk,

independent bathroom, wifi

About 1050RMB/person/month

Public washing machine

One-bed room

About 2000 RMB/ person/month

Public washing machine and kitchen
*Accommodation arrangement is subject to the agreement signed between the sending institution and SCNU.
Application Procedure
Application accepted period for enrollment at Autumn Semester: March 10 to May 30
Application accepted period for enrollment at Spring Semester: Sep. 10 to Nov. 10
How to apply

Please apply through the International Exchange Office of your university
Required Application Documents
Please register at our admission platform and submit the application.
Platform address: http://istudy.scnu.edu.cn
When submitting the application, please upload the following documents
1. Personal statement including study plan(Chinese and language of your country)
2. Recommendation letter from the Office of International Affairs of the sending university
3.Transcripts
4. Information page of valid passport or ID
5.Police clearance certificate: Students who will be involved field-trip activities are required to submit
* The original documents could be brought by the exchange students on on-site registration.
* Additional application documents may be required when necessary.
Insurance
According to SCNU's regulations, it is required that international students should enroll into the local insurance scheme and purchase the "Comprehensive Insurance & Protection Scheme for Foreigners Staying in China of Ping An Annuity Insurance Company, Ltd". It will cost 600 RMB/year (300 RMB/half a year).
For detailed policy of the scheme and coverage, please see the attached pdf. file.
You can purchase the insurance package online through the Insurance service platform: http://en.lxbx.net/
Those who has brought the insurance package covering the aforementioned items when they are studying in China, should provide the photocopy of the insurance policy and a 24-hour activated contact. Or else, they should enroll into the above scheme.
Admission granted
Qualified students will be selected according to the evaluation results based on the application documents and the recommendation from the sending university. Applicant's academic background, language proficiency and comprehensive capacity will be considered. Adjustment of national policy will also concern the admission.
* Admission notice and document for visa will be sent from late June till mid July or from late December till mid January.
Pick-up Service
If you need pick-up service, you need to fill up the"PICK-UP Application" and send it to us by email or fax ten days before your arrival.
Application for academic courses
For those who apply to majors other than Chinese Language and Literature, please indicate it in application form. We will process them in advance.
Notice: The academic courses are conducted in Mandarin Chinese. Students need to choose a major in advance, then specific course after arriving at school.
Contact Details
International Student Division of Foreign Affairs Office, SCNU
Email: wsh9@scnu.edu.cn; wsh10@scnu.edu.cn
Tel: +86-20-85210057 Fax: +86-20-85212131
Add: International Student Section of Foreign Affairs Office, 1st floor of International Student Housing, South China Normal University, 55 Zhongshan Avenue West, Guangzhou, P. R. China, Post Code : 510631
Website: http://english.scnu.edu.cn/ADMISSION/